Closing of Michigan-based Family Christian to affect 3 Las Vegas stores
February 24, 2017 - 4:45 pm
Updated February 24, 2017 - 5:58 pm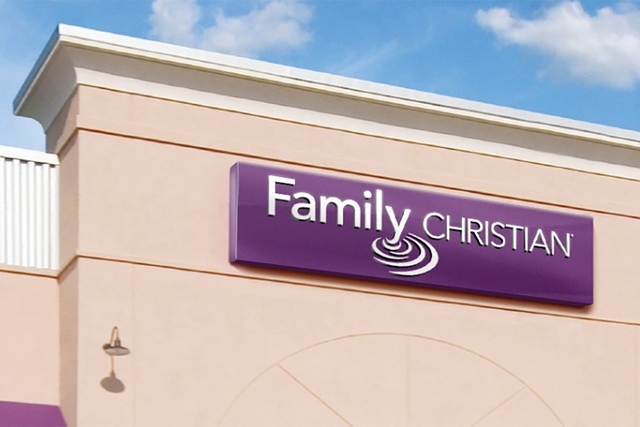 Family Christian, the biggest U.S. Christian bookstore chain, announced Thursday that it will shutter all locations after 85 years in business.
The nonprofit sells Christian-themed books, movies and other merchandise and participated in humanitarian projects worldwide.
The closure will affect 240 stores across 36 states including three Southern Nevada stores.
As one Family Christian employee tells it, the chain of Christian-centered stores held a special place for members of the Las Vegas Valley's religious community.
The employee, who declined to provide his name because the retailer had not authorized him to speak to the media, remembered talking to customers about everything from death to suicide to alcohol abuse.
"It all comes out from our guests," he said. "There are not a lot of places where you can come and cry on a cashier's shoulder and pray with them."
The chain filed for Chapter 11 bankruptcy in February 2015 with more than $120 million in debt in the face of a sales slump amid growing competition from online stores. Bricks-and-mortar rivals also siphoned away business from the Grand Rapids, Michigan-based company by stocking best-selling Christian-market titles and Bibles.
"We have prayerfully looked at all possible options, trusting God's plan for our organization, and the difficult decision to liquidate is our only recourse," Chuck Bengochea, the company's president, said in a statement.
Employees at Family Christian's three locations in the valley said they believe the retailer has had a local presence for at least 20 years.
Each Southern Nevada store has about 10 employees. The locations are at:
— 1230 S. Decatur Blvd., near the intersection with Charleston Boulevard.
— 657 N. Stephanie St., Henderson, near the intersection with Galleria Drive.
— 2300 N. Rainbow Blvd., near the intersection with Smoke Ranch Road.
One employee said the store where he worked saw about 1,000 customers in a week. He said he took a job at the store in part because he shared values with the retailer.
Employees said they have not heard about when the stores will actually close and whether a liquidation sale will take place.
"God will handle everything," one employee said.
Reuters contributed to this report. Contact Wade Tyler Millward at wmillward@reviewjournal.com or 702-383-4602. Follow @wademillward on Twitter.