Clothes flipping gains traction in Las Vegas Valley
September 21, 2018 - 6:08 am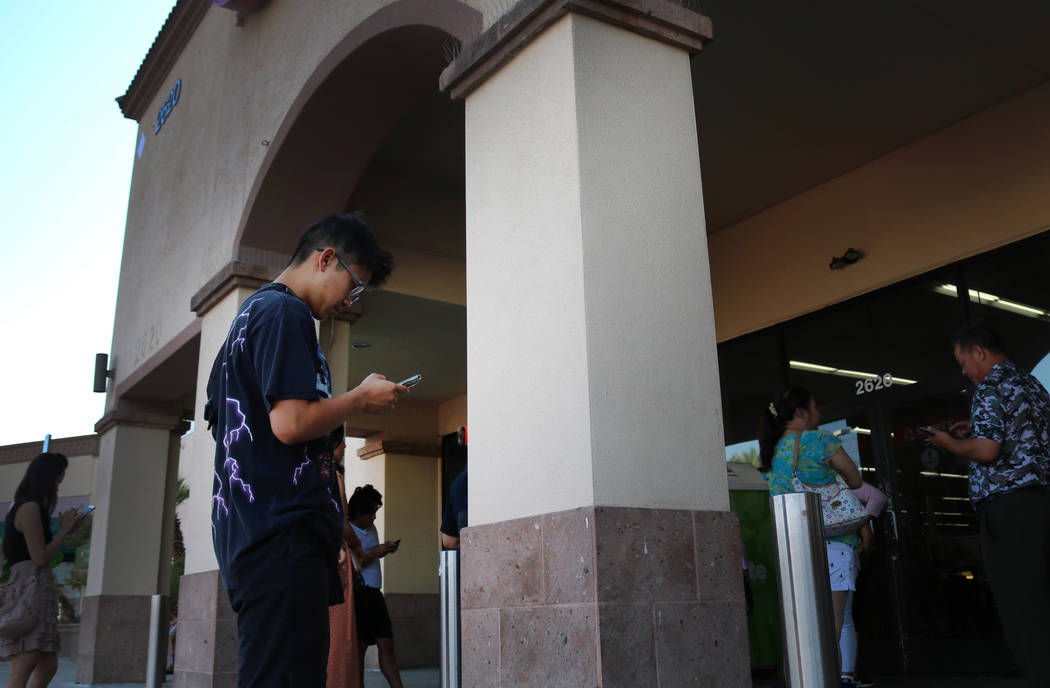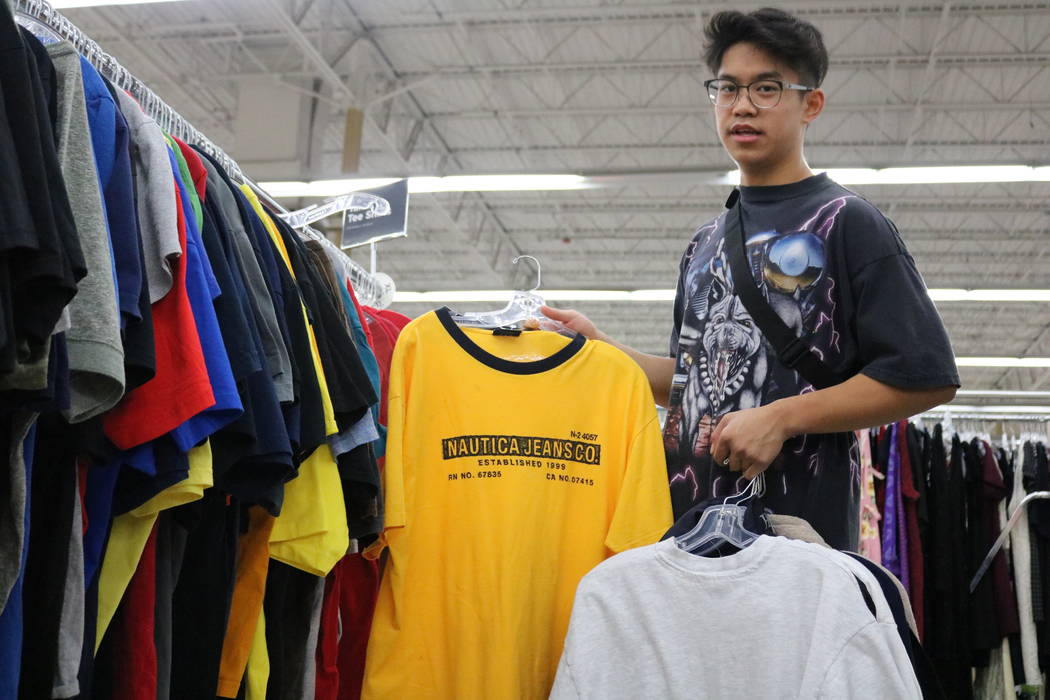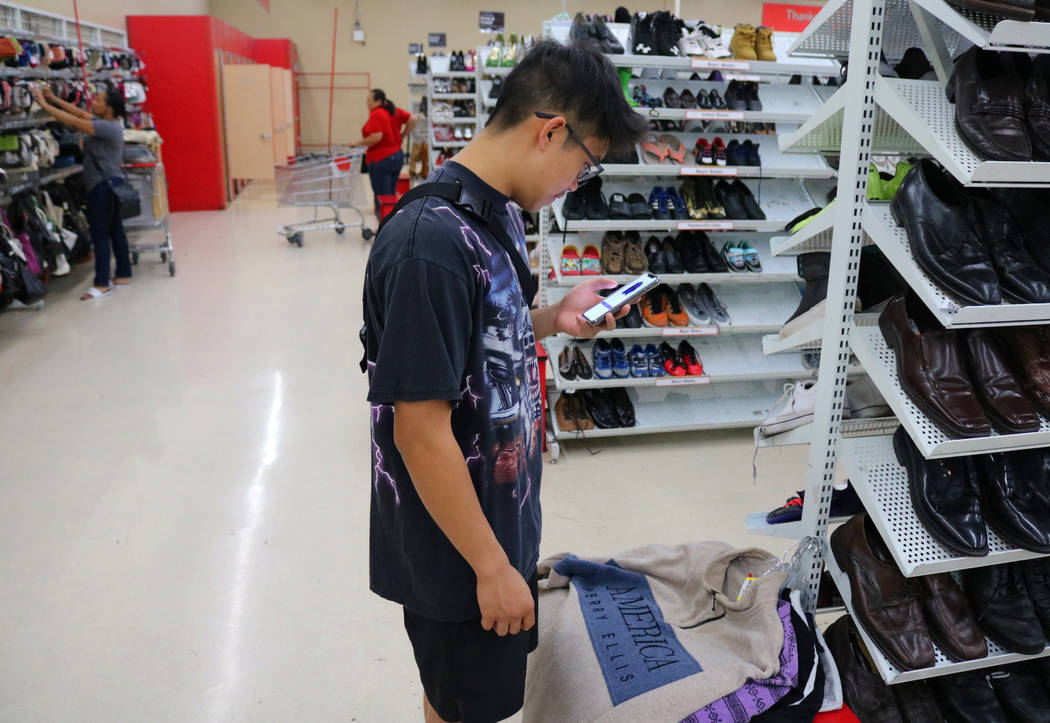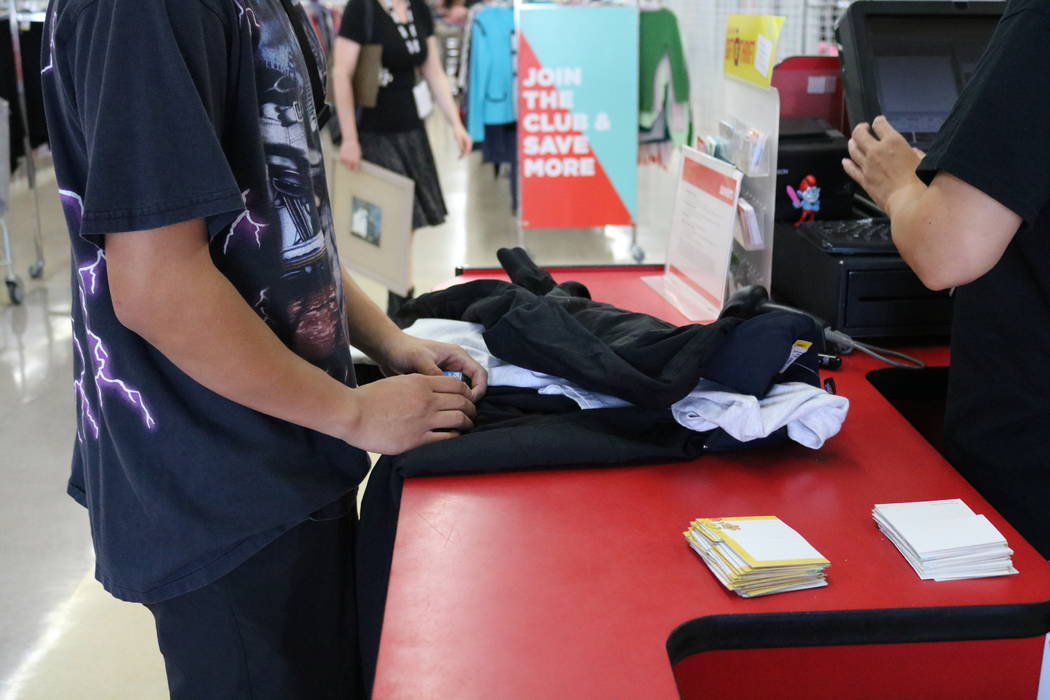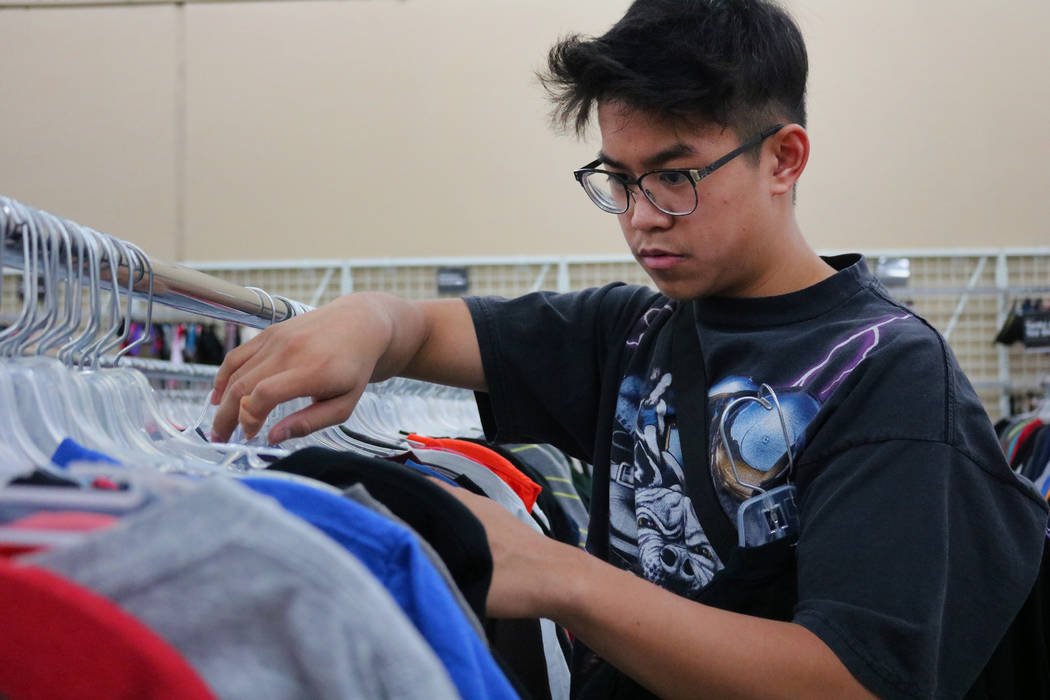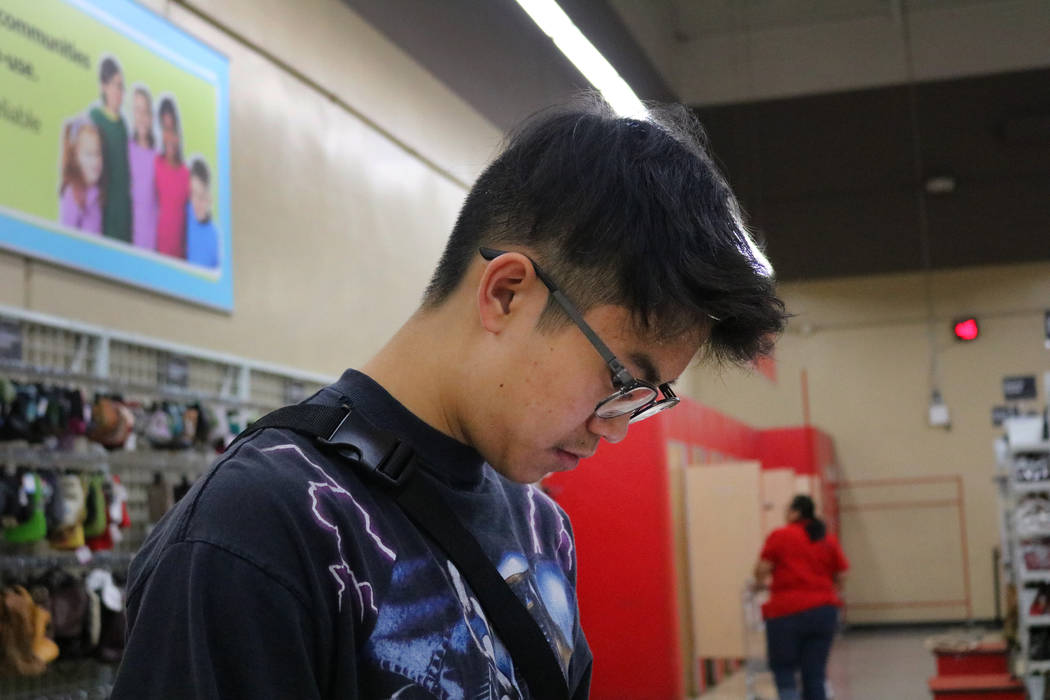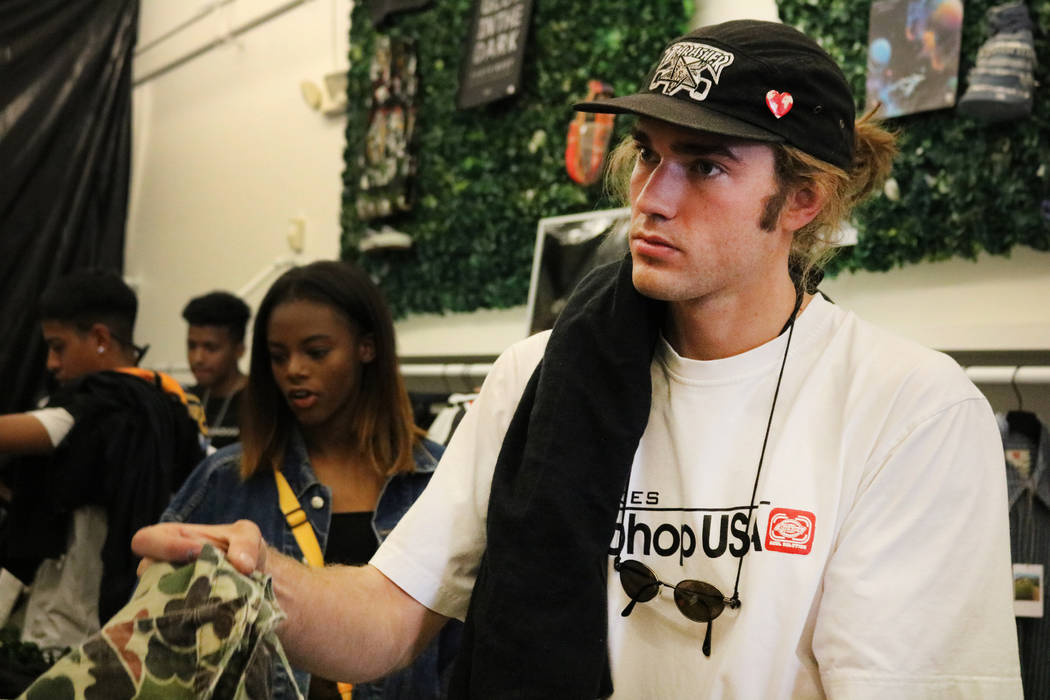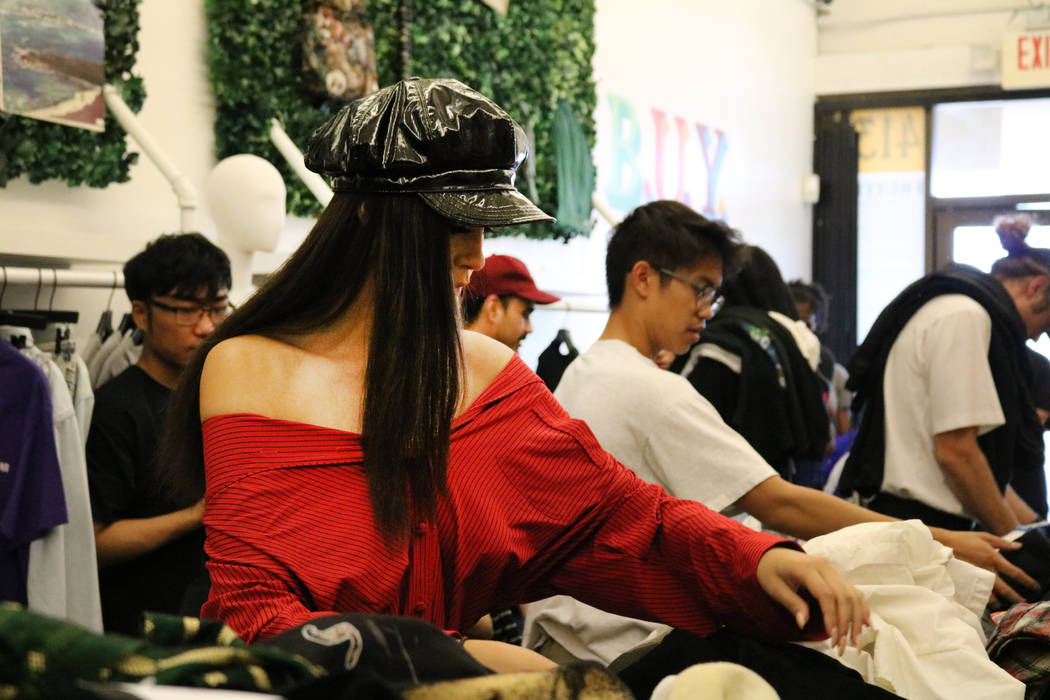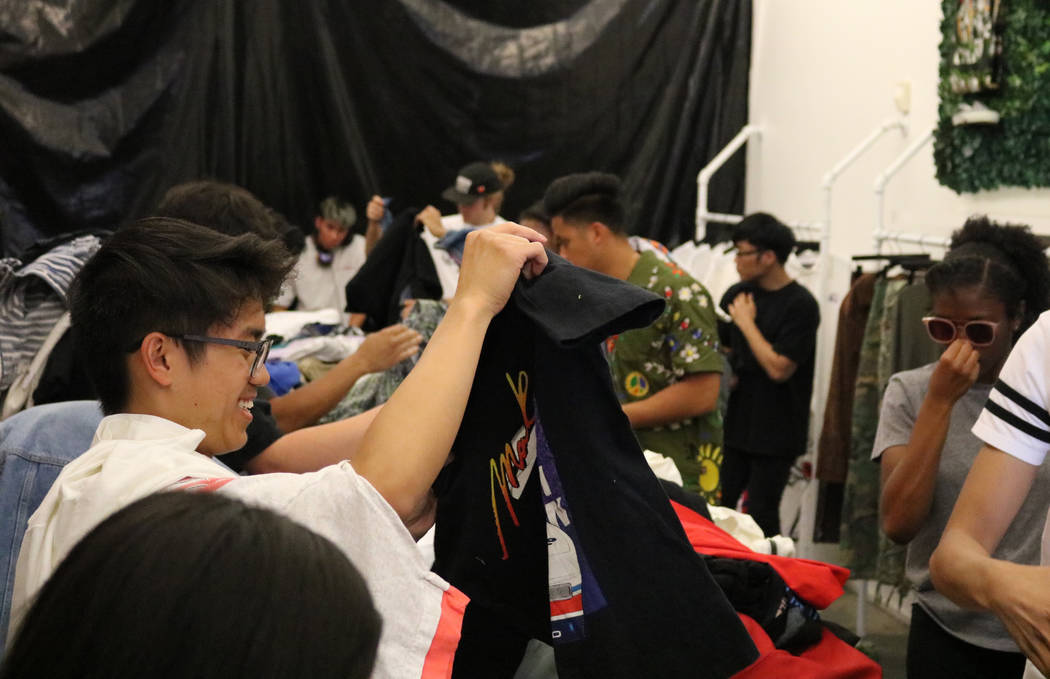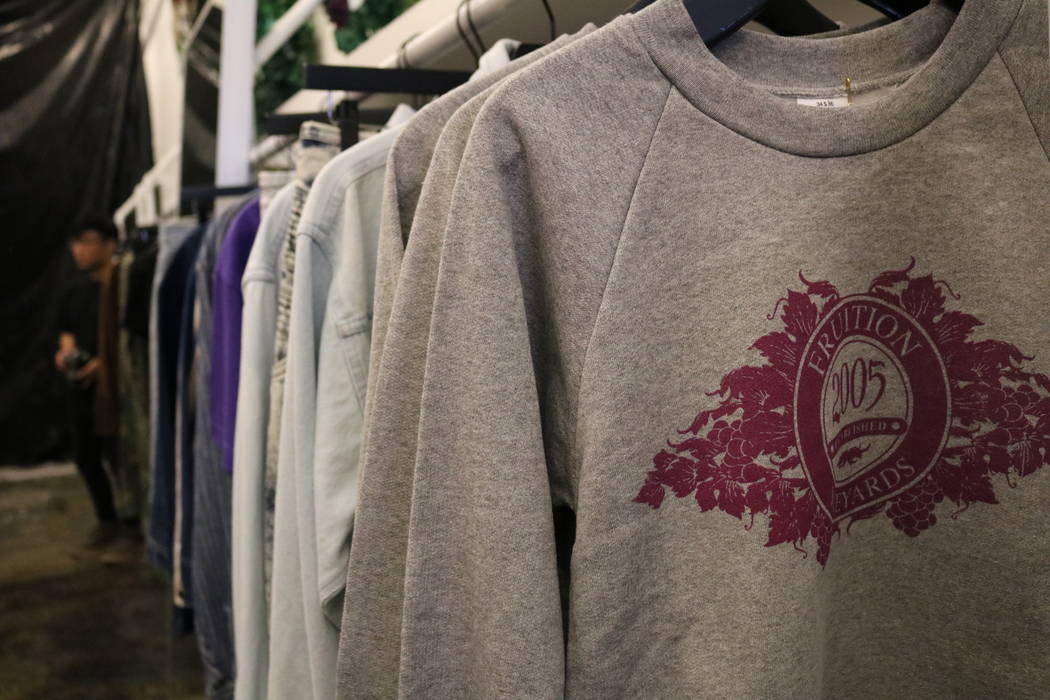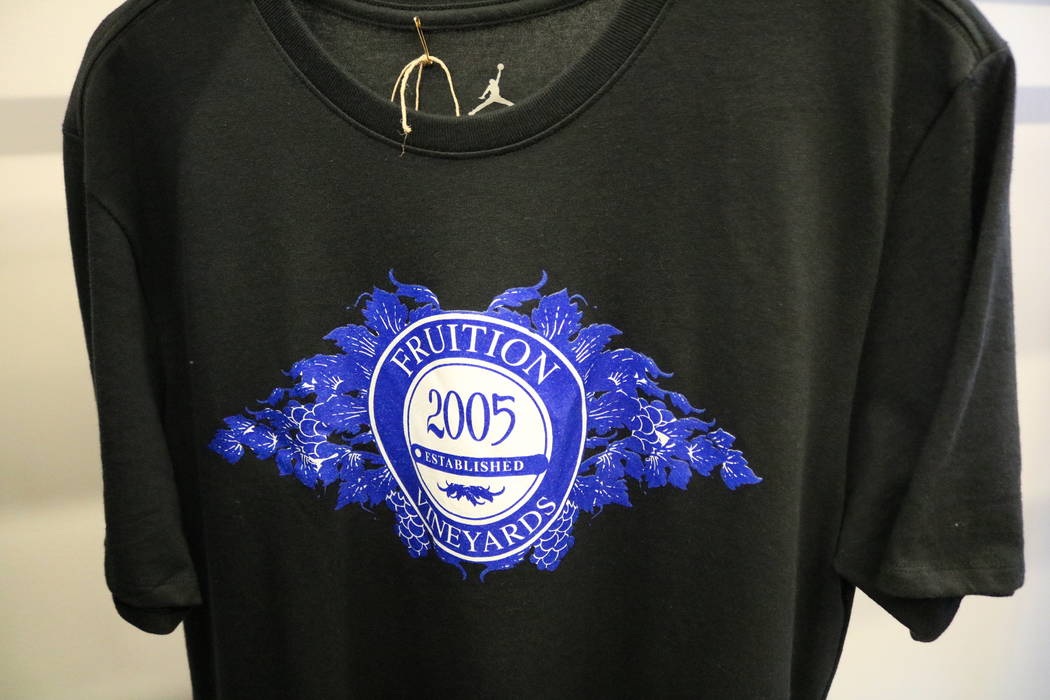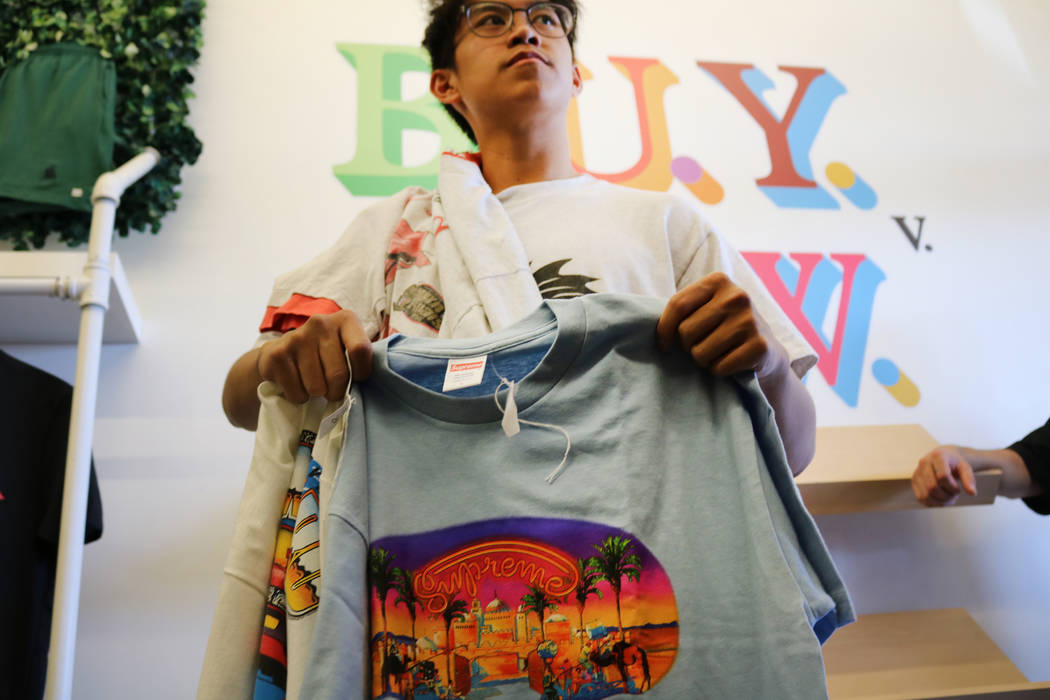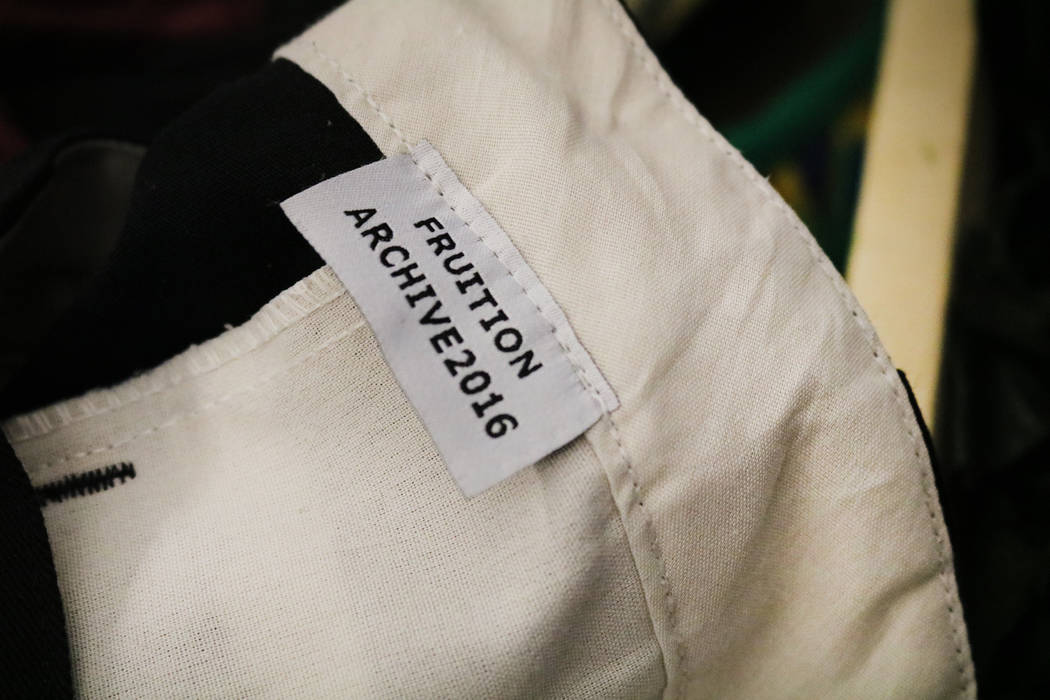 Dozens of people dug furiously through clothes piled on a 15-foot-long table inside Fruition, a streetwear store near UNLV.
In the store's back corner, a DJ spun hip-hop and R&B tracks.
On a Saturday morning earlier this year, about 20 shoppers — most in their late teens and early 20s — moved through piles of shirts, jeans, dresses and accessories in a frenzied silence broken only by the occasional murmur of excitement over a price tag or label.
As he shopped, Las Vegas native Reanu Elises, 18, picked up and examined a blue T-shirt with a desert scene printed on the front. Neon letters spelled "Supreme." On a pile next to him, other labels read "Nike," "Adidas," and "Givenchy."
Elises is one of thousands of young adults in Clark County and millions more across the country whose side hustle is clothes flipping: Buying clothes, accessories and shoes and then selling them — mostly online — for a profit. Most of the clothing is vintage, but rare. That's the appeal.
Elises began flipping clothes from thrift stores about a year ago, and he estimates he's made about $1,000 since.
Top-ten performer
When he was junior in high school in 2016, he dabbled in flipping streetwear simply to be able to buy more. Now, he does it as a source of extra income.
The 18-year-old UNLV freshman plans to major in business marketing. He has dreams of opening his own vintage clothing store and creating a clothing brand.
He spent about $30 that Saturday and immediately posted his items on the mobile peer-to-peer selling application, Depop.
The app allows users to follow seller profiles, as well as create a profile of their own from which they can sell clothes.
The app opens by asking users to select styles that they like, then uses that to suggest more users to follow.
"It's like Instagram, but for clothes," Elises said at his home. Elises keeps a rack of his "to sell" items he's listed in his room, separate from his own personal closet.
Depop reports having about 8 million registered users, the majority of whom are between the ages of 18 and 25, according to the company.
Depop Chief of Staff Marie Petrovick said Clark County is one of the top-ten performing counties for the company, both in terms of the number of sellers based here, as well as items sold. She declined to give additional details.
Elises might also use Mercari, another peer-to-peer application launched in 2013.
Shoppers to sellers
The National Retail Federation, the world's largest retail trade association, doesn't track the size of the apparel resale market.
An independent study from online clothing reseller ThredUp estimates that the clothing resale market is currently worth about $20 billion. Meanwhile, StockX, an online resale marketplace for sneakers, estimates that the sneaker resale economy alone is worth $1 billion.
ThredUp also speculates that the entire resale market will reach $41 billion by 2022, but that includes items other than clothes, such as furniture, books and electronics, which still make up more than half of that estimate.
Companies like Depop and Mercari — with 8 million and about 11 million monthly users, respectively — are helping the market expand.
Many users are entrepreneurial young adults like Elises looking to turn so-called clothes flipping into a steady income stream.
Digging through the pile alongside Elises that Saturday afternoon in April was Malik Jean-Louis, now a senior at Arbor View High School. It was his second time there after finding out about the sale on Instagram.
Jean-Louis ended up spending $80 that day, nabbing a maroon Champion shirt, a blue and white Dior shirt, an Adidas jacket and a pair of blue jeans with patterned pockets he thought "looked cool." He hoped to sell them for a profit to save for fashion school.
Las Vegas film student Gerald Caguin's face showed off a Supreme shirt and an Alpha Industries jacket he grabbed for $10. He hoped to flip both.
Caguin was saving for a car, but he said he could also use the money to invest in a new camera to use for his photography business.
The bug
Elises first got the resale bug when he watched a documentary on YouTube about Round Two, a boutique founded in 2013 that sells vintage clothing and sneakers.
The store began as a simple website, reselling clothing and rare sneakers, before its founders opened a brick-and-mortar location in Richmond, Virginia. The store's success led to the opening of a Los Angeles location two years later.
"That's what really started my passion for this," Elises explained.
For Adele Meyer, executive director of The Association of Resale Professionals, the rising interest in thrifting doesn't surprise her. She's been in the business of resale for her entire professional career and has run the association since 1994.
The recession helped to lift thrift shopping business in general, and the arrival of online selling has helped to since grow it, she said.
ThredUp was founded in 2009; Depop and another resale site, Poshmark, popped up two years later. But she has seen an increase in online selling "within the past year" among the association's 1,100 members.
Growing culture
The frenzy where Elises found his blue Supreme shirt for cheap was part of a monthly Fruition event that offers products at a discounted price.
The sale event is about "being able to have and encourage young entrepreneurs, young designers to come in, to get samples, exclusive pieces you can't find anywhere else," Fruition's founder, Valerie Julian, said. Accessibility for them is important. "Because a lot of the great and top brands right now, a lot of time kids can appreciate it but let's be honest, they can't afford it. Because they have to pay for their cellphone bill, or some of them are still in school."
Julian founded Fruition in 2005, when she was still a biology student at UNLV. At the time, not that many people were into vintage and streetwear styles.
Some of those shop owners still come into Fruition to shop, Julian said. Sometimes they're shopping for their own stores.
"It's beyond just this," Julian said, gesturing toward the physical shop space. "It's beyond the notes, it's beyond the pieces that we offer. It's beyond the designers. It's really about encouraging (them) to interact with each other and to build relationships and to collaborate. Because that's how every brand or any type of business starts."
Follow @MadelynGReese on Twitter.