Company aims to build high performance vehicles in North Las Vegas
September 22, 2017 - 2:29 pm
Updated September 23, 2017 - 12:04 am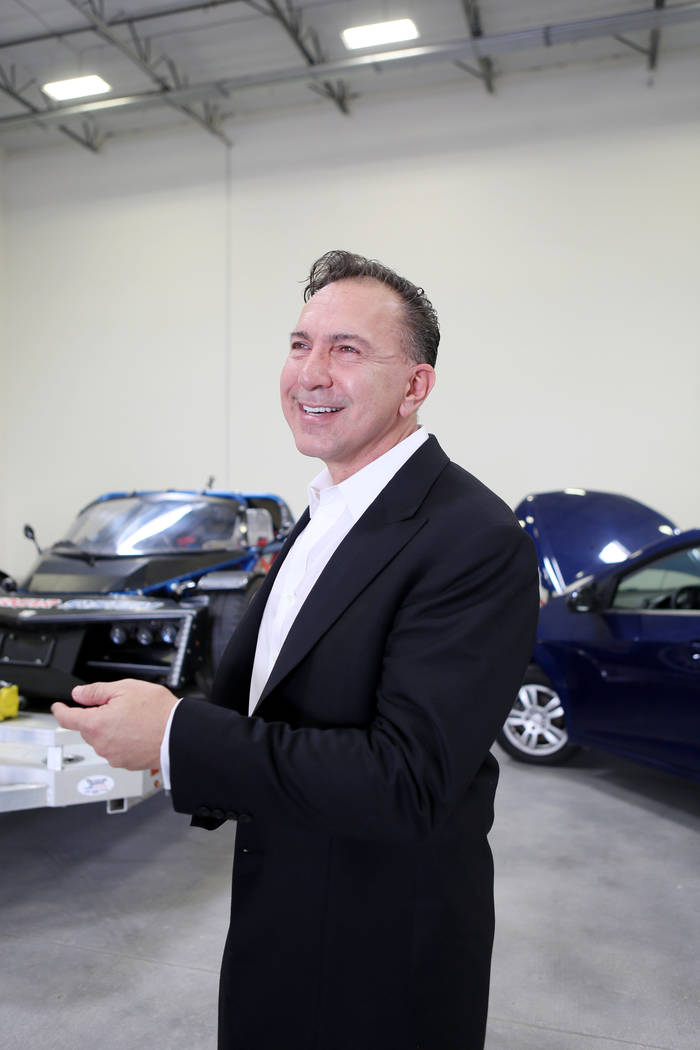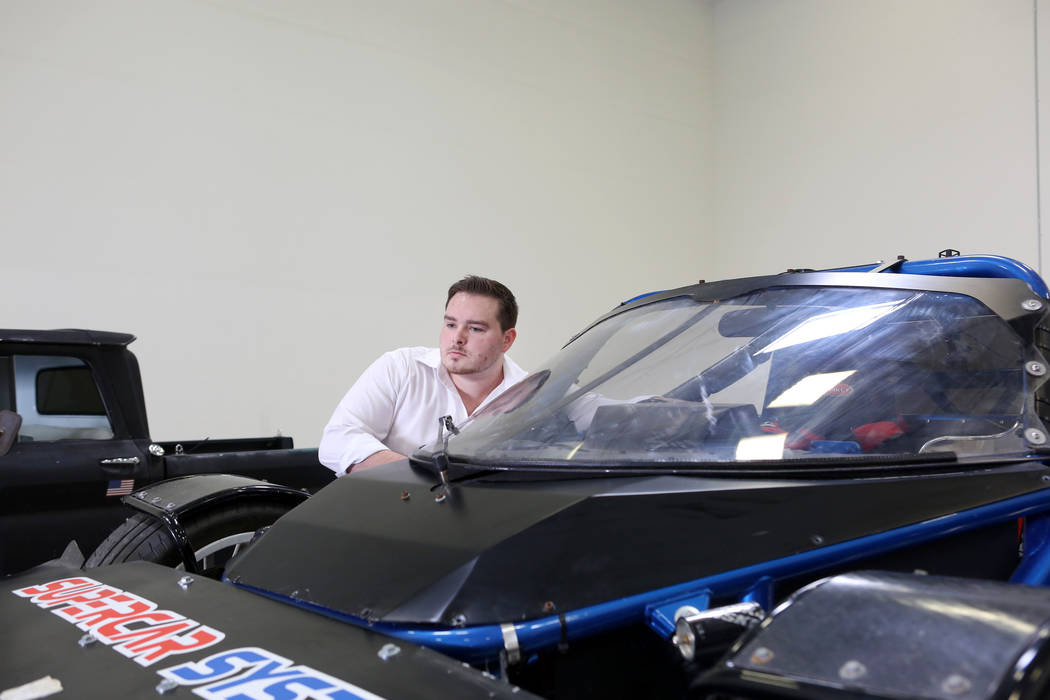 Paolo Tiramani proudly shows off a beat-up car frame, its engine and various wires exposed after undergoing months of abuse.
Known as the "Lab Rat," the bare-bones prototype vehicle got banged up on test tracks in the United Kingdom and Germany. Parts were constantly switched and compared to come up with just the right combination for consumers.
After five years of quietly planning, engineering and development, Tiramani is ready to jump into the recreational powersports market with his Supercar System, a startup company that aims to assemble high-performance vehicles in North Las Vegas.
Fully equipped cars weighing 2,200 pounds with 550-horsepower engines are expected to go on sale by the end of 2018, starting at $50,000. In the meantime, Tiramani will test several prototypes at the Las Vegas Motor Speedway.
"We're not competing with Ferrari or Lamborghini," Tiramani said inside a 20,000-square-foot research and development facility just yards away from the Las Vegas Motor Speedway.
"We can't beat them as pieces of jewelry and we don't have a racing heritage," Tiramani said. "But if we do well with performance, value and customer engagement, then we can absolutely smoke them away."
Tiramani's confidence stems from his long list of credentials.
As head of the intellectual property investment company 500 Group, Tiramani holds dozens of patents in the United States and Europe. Earlier this month, his group sold the rights to develop rolling workshop tool storage units in an undisclosed "eight-figure deal" to Stanley Black & Decker.
Tiramani will continue down that path with Supercar System by crafting unique components for his vehicles, including in-house gear box, that will be individually sold on the company's website.
Many of the other parts come from a worldwide supply chain, with chassis built in New Jersey, wheels shipped from Italy and carbon fiber bodies crafted in Shanghai.
"Philosophically, we are not a manufacturer, we are an assembler," Tiramani said. "There is no cutting, no welding and no pain. We let the specialists do what they do, and we'll test everything we can test."
Tiramani said he moved earlier this year from Connecticut to North Las Vegas due to the "entrepreneurial climate and the fact that Nevada has lower payroll taxes and no inventory taxes."
Tiramani is working with North Las Vegas city officials to find a 20-acre plot for a larger assembly and distribution plant that will house Supercar System's operations.
The most likely location for a "good fit" will be at the Speedway Industrial Park, a largely undeveloped area just east of Interstate 15 near the 215 Beltway, said Gina Gavan, head director of economic and business development for North Las Vegas.
"The companies that we're attracting realize that there is always a risk and reward with startups," Gavan said. "Someone like Paolo, with Supercar and his previous successes, is the type of entrepreneur and innovator we want to bring to North Las Vegas."
Tiramani eschews comparisons to Faraday Future, the Chinese company that pulled the plug this year on plans to build a $1 billion factory for electric vehicles in North Las Vegas.
The only similarity between the companies, he said, is a goal to sell cars.
"They were a multi-billion-dollar enterprise trying to do things on a large scale, but we're the flip side of that with a fairly modest vision," Tiramani said. "I'm concerned about doing everything we say we're going to do. We're taking one step at a time."
Contact Art Marroquin at amarroquin@reviewjournal.com or 702-383-0336. Follow @AMarroquin_LV on Twitter.
Boxabl still an idea
An idea was born shortly after Paolo Tiramani built a 11,500-square-foot modular mansion in Greenwich, Conn.
"What if," he thought, "I could sell individual, customized rooms like this?"
So began the idea for Boxabl, a concept that allows homeowners to customize individual rooms that are shipped and assembled onsite.
Each individual room, configurable up to 750 square feet wide with 10-foot ceilings, could be moved within in shipping container as a way to save moving costs, Tiramani said. Heat and cooling units and utilities, along with interior and exterior trim would be customized.
"The rooms bolt together in increments, the same way you put a Lego brick together," Tiramani said. "During a disaster, we could ship thousands of these units to provide some immediate shelter.
But, Boxable is still a few years away from becoming a reality as Tiramani focuses on Supercar System.
— Art Marroquin