Company degree programs come to rescue of Nevada's skill gap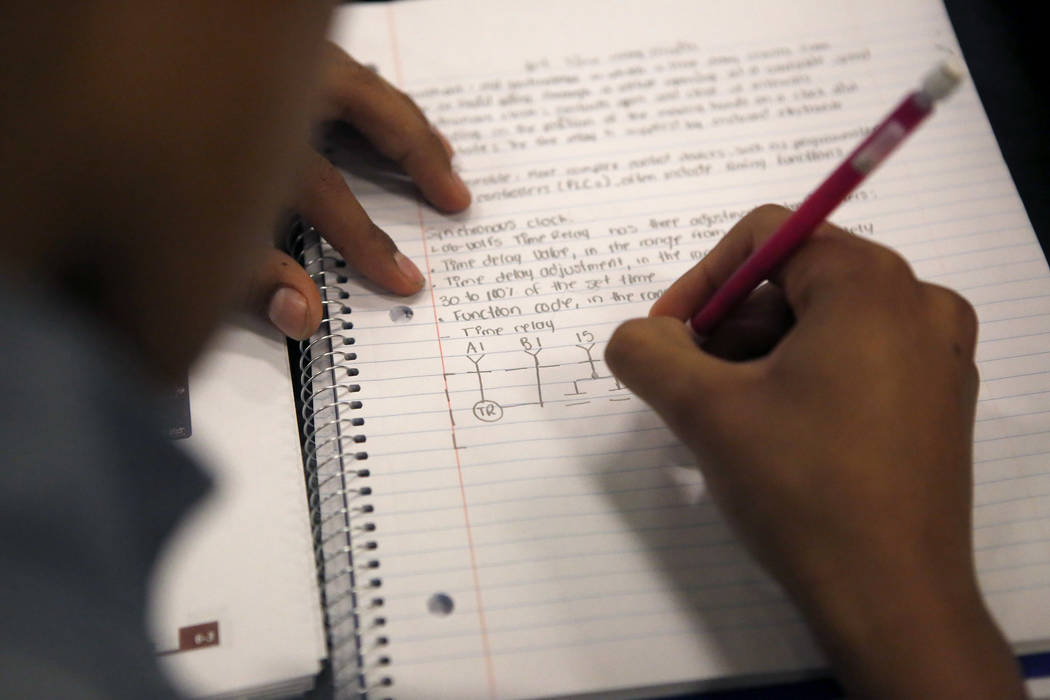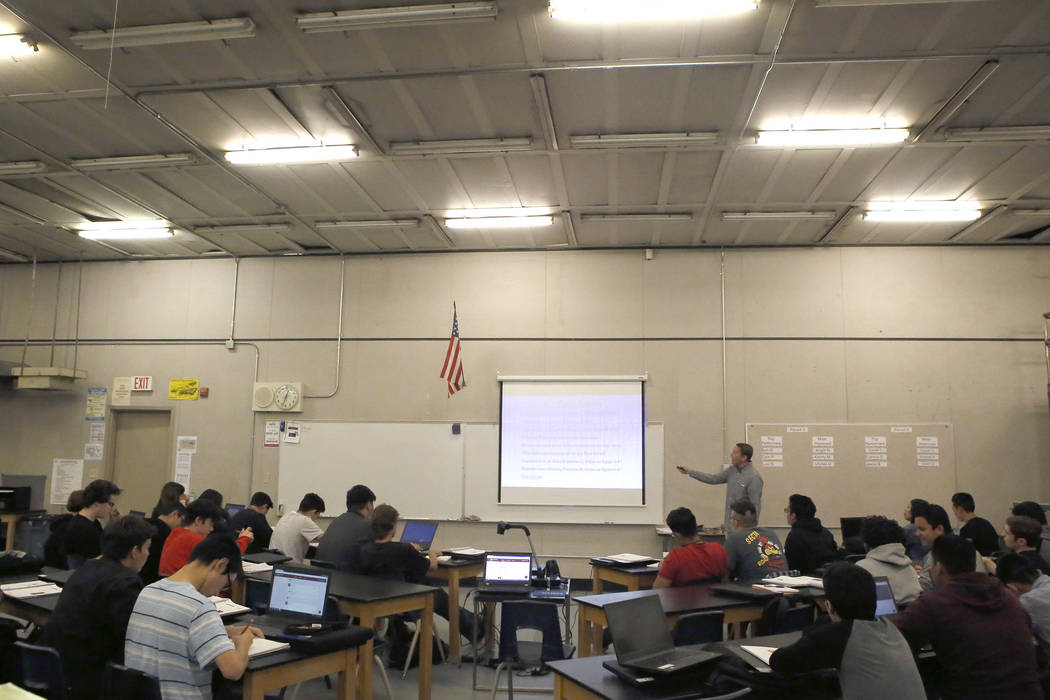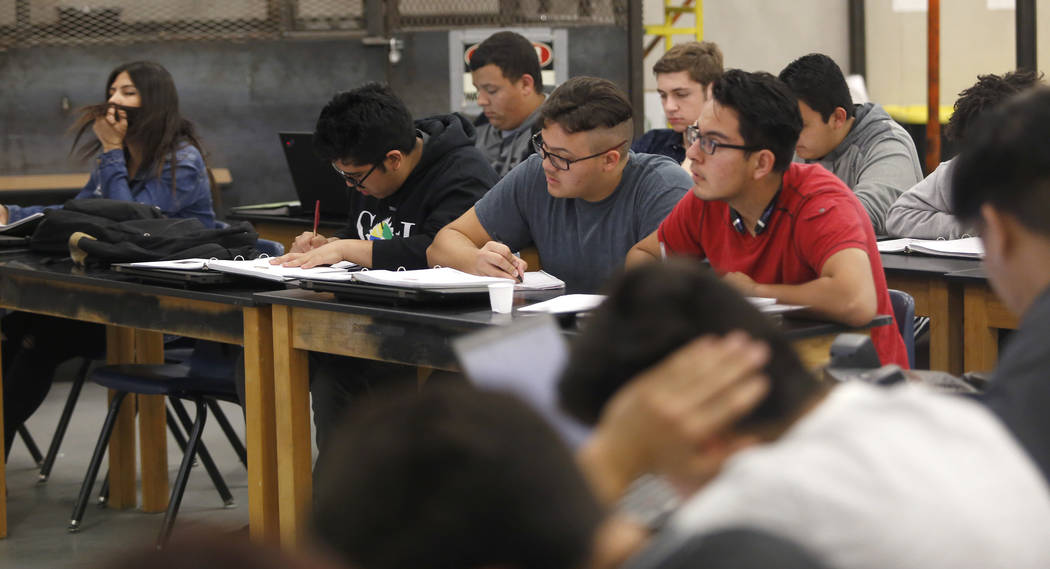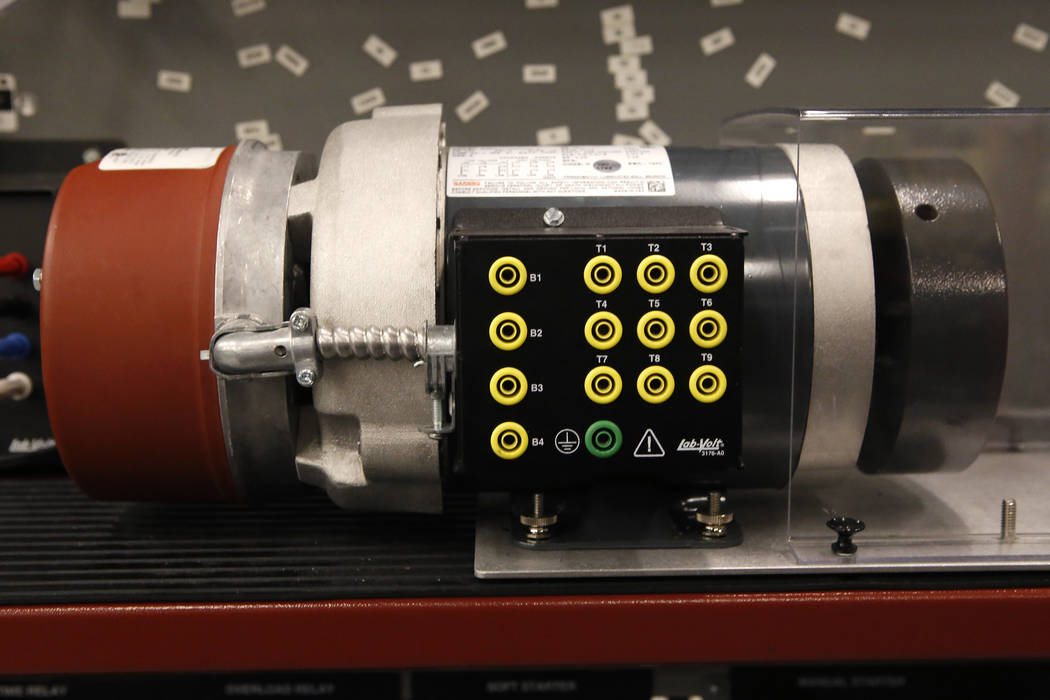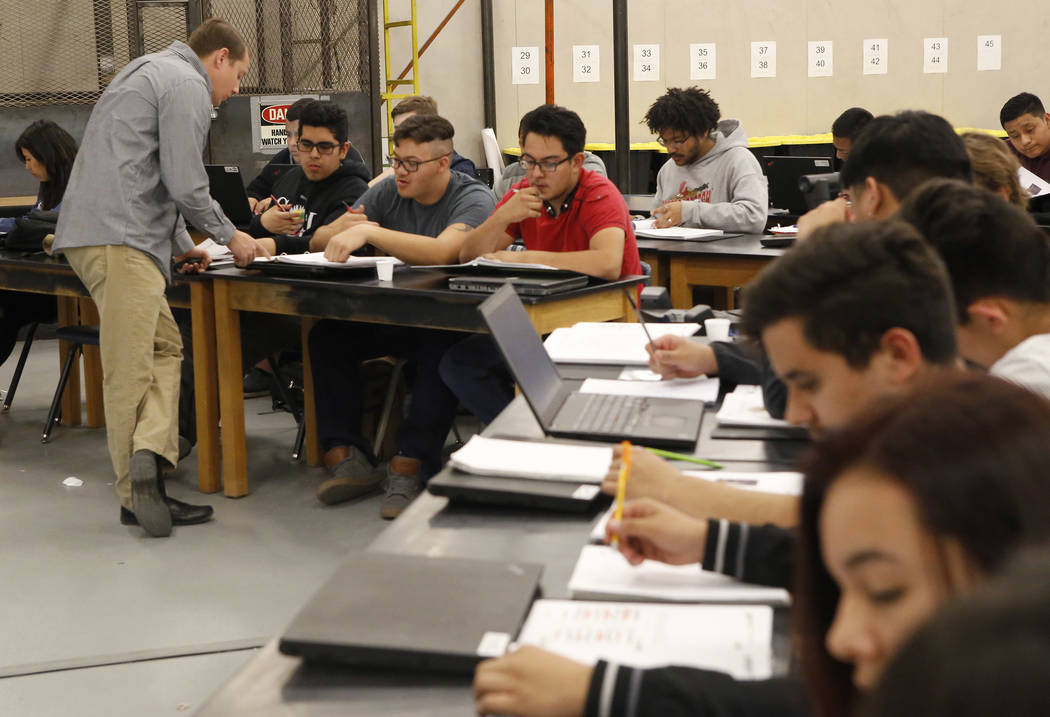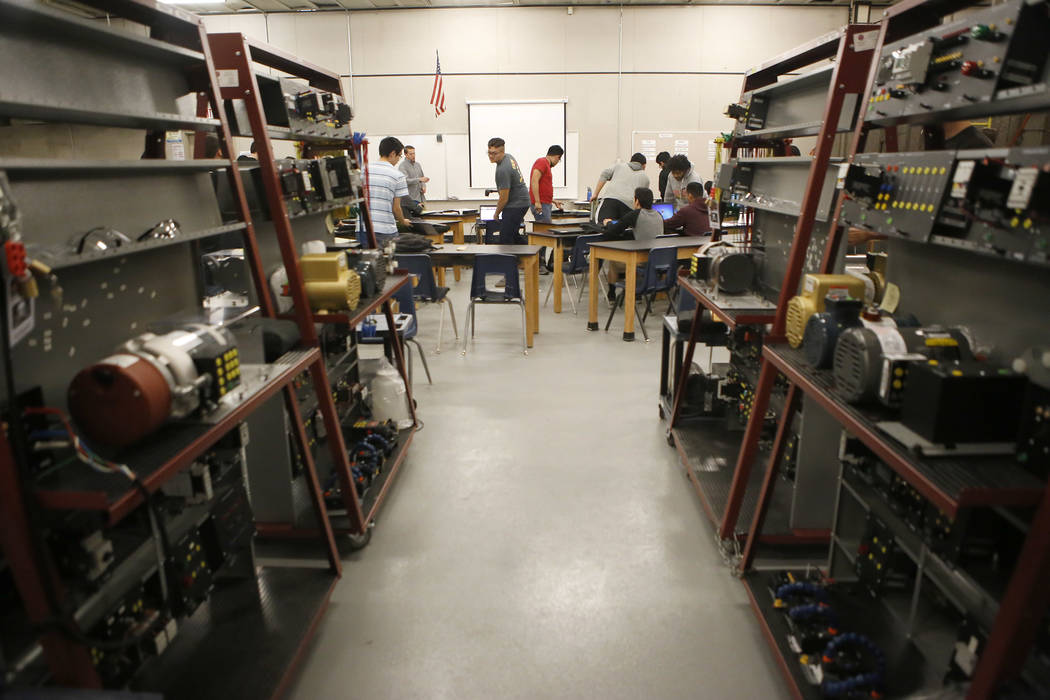 Nick Freed, 21, begins his first day of work at Panasonic on Monday.
He's a guinea pig for one of the state's first accelerated education programs tailored for a specific company. The program ends with a credential that can be used to go toward a traditional degree.
"I was signing up for classes just for an associate's degree, and then I saw there was an ad for this Panasonic program," Freed said. "It was a lot cheaper than going for the first semester of classes for an associate's degree."
For about four weeks of classes for about $450 at the Truckee Meadows Community College in Reno, Freed learned the skills necessary to become a competitive job candidate for an entry-level material handler position at Panasonic, which is manufacturing batteries for the Tesla Gigafactory. And, because the Governor's Office of Economic Development and Truckee Meadows recently made money available to qualified applicants, he will be fully reimbursed for completing the program.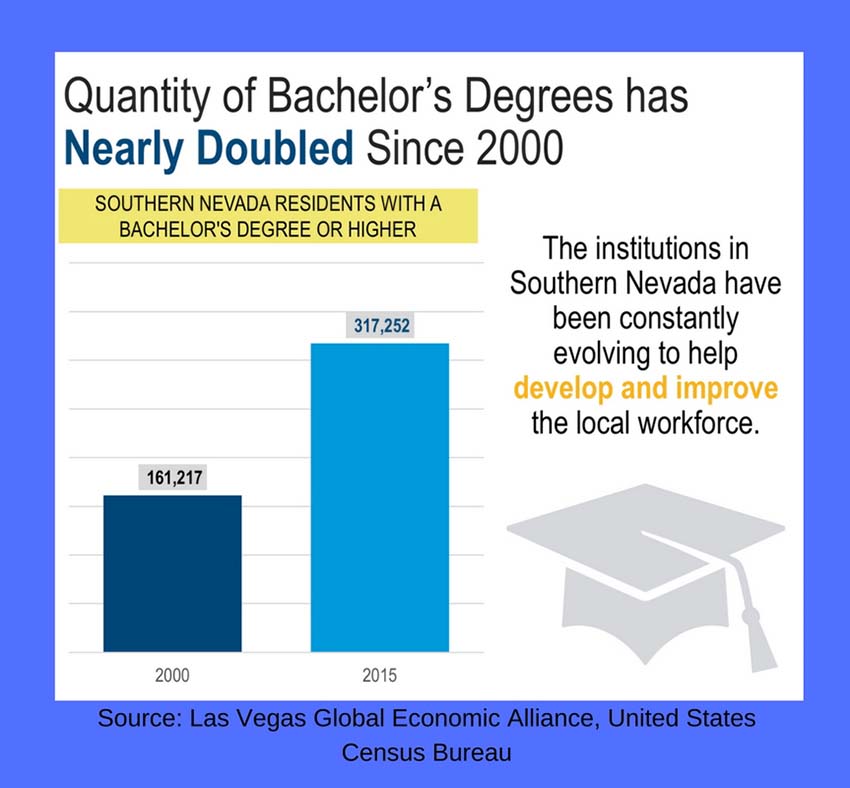 ADDRESSING SKILL GAP
The Panasonic and Hamilton training program, called the Panasonic Preferred Pathway program, launched in January, and it is the first of many training programs like it to come — to Southern Nevada as well — to help the state address its workforce challenge.
"Panasonic Corporation came to us the week before December and said they need to fill about 2,400 slots by December 2017. When I look at how many people we have in the program today, which is about 130 to 150, coupled with what Western Nevada College has in their pipeline, we're about 10 percent of what they need right now in the program," said Kyle Dalpe, interim dean of the technical sciences division at Truckee Meadows. "But that doesn't include people who have already graduated the pipeline or people who are in the pipeline."
Panasonic isn't alone. Nevada is about 197,000 jobs short of the national average in five of the state's emerging target industries when combined: aerospace and defense, information technology, manufacturing, natural resources (which includes water technology), and health and medical services.
"Our diversification efforts have really tried to point us toward these emerging sectors that pay above average wage and grow our economy," said Bob Potts, research director at the economic development office. "If you look at the midst of industries that we've historically had and look at we currently have, we have gained a lot of ground."
Potts said though Nevada is about 197,000 jobs short in those areas now, the state is 9,000 jobs closer to where it was in those areas compared with the national average in 2010.
"The mix of the pie has changed, and it's changed in a very positive way." A training program to help Faraday Future fill its expected employment needs is also in the works. The economic development office has purchased about $500,000 worth of equipment inside the Southeast Career Technical Academy, including a Fanuc robotics system, the same robotics system that future Faraday Future engineers will operate.
Cory Hunt, the northern regional director with the economic development office, said Faraday has set a short-term need of about 300 to 350 people.
He said he expects to start recuiting for the program in the middle of this year, which will also have scholarship and tiution reimbursement available.
"We do believe that Faraday Future is going to move forward and will need that initial group of workers," Hunt said.
A spokesman for Fraday Future said they are counting on that program.
"Faraday Future is working closely with the College of Southern Nevada, Clark County School District and the Nevada System of Higher Education to develop pre-hire training programs for Nevada residents who are interested in starting a career in manufacturing," the spokesman told the Review-Journal. Faraday insisted that company spokesmen not be identified by name.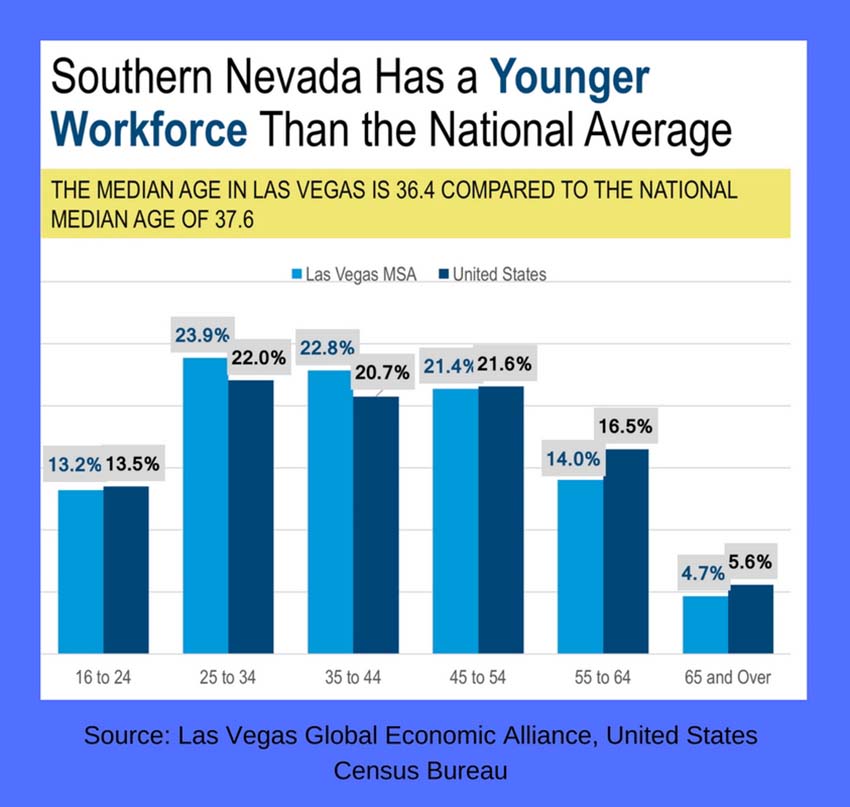 BUSINESSESS 'MUST STEP UP'
A team of three in the Governor's Office of Economic Development say they are seeking more companies to partner with the state to develop a training program.
"I can't stress the importance enough that an employer came forward looking for a solution to a huge problem about hiring, about technical skills, about how to trian, about how do we fill a pipeline of this magnitude," said Rany Walden, the advanced manufacting industry specialist with the economic development office. "Companies have to put their names on something. They have to basically say, 'Here's what we're specifically looking for,' instead of just complaining that we can't find people."
And they are.
Barbara Walden, director of Applied Industrial Technology at Truckee Meadows, and Dalpe said the Panasonic Preferred Pathway program has garnered interest from other companies, but she said she did not have permission to name them.
"Employers can do similar to what Panasonic and Hamilton did," Walden said. "They can build a new hiring type credential, or we're working with a company that's building two different levels of incumbant worker training so they can send their existing employees. The model itself is very flexible and it can be used for a lot of things and very quickly."
Hunt said it is just a matter of time to get some training programs going in Southern Nevada.
"There are there are advanced manufacturing companies that are looking to bring something like the (Preferred Pathway) down to Las Vegas to assist in their operations," Hunt said, adding that programming development is also already expanding in Southern Nevada.
"We're working on a few programs. One is in the area of cybersecurity," Hunt said. "We're looking for companies right now that need assistance or are looking to hire or expand in that area."
Another area he said the office is looking at in Southern Nevada is in life sciences.
"That would be training lab technicians and health technicians for companies that are locating to the region," Hunt said.
Hunt said he is speaking with several companies but said it is too early to disclose which ones.
CLIMBING THE LADDER
Monday will mark Freed's jump from working temporary warehouse jobs paying between $11 and $13 an hour, to working full time, with benefits, for $29,000 a year.
It's a big step in the door into a higher paying field, he said, especially because Panasonic offers tuition aid.
"I see myself just trying to move up as fast as I can at Panasonic and working on getting a two-year degree," Freed said. "I just hope they keep me for a long time and that I can move up the ranks and make a career."
Contact Nicole Raz at nraz@reviewjournal.com or 702-380-4512. Follow @JournalistNikki on Twitter.
HOW TO APPLY
The process for individuals to apply for funding for the Panasonic Preferred Pathway program at Truckee Meadows Community College:
1) Send an email to: renoresumes@nvdetr.org with "P3 Training" in the subject line. In the body of the email, include your name, phone number and email address, and attach a resume.
2) Applicants will be contacted to set up an appointment at the closest JobConnect office for screening and will then be set up for an interview with Panasonic.
3) Upon approval, their information will be sent to Truckee Meadows Community College. The school will contact them with information about how to get started in the program.
If you would like to sign up for an orientation session to learn more about the training program, fill out the information request form at: http://www.tmcc.edu/appliedtech/p3/interest/
It is also possible to start the program and then apply for funding.
A PATHWAY TO JOBS
The Panasonic Preferred Pathway program is designed as an employment credential to teach the terminology, culture, safety practices and basic skills found in manufacturing. The program allows students to learn at their own pace and pay as they go.
Students who complete the M1 Program will be considered for employment with Panasonic in an entry-level material handler position.
Completion of the M2 program will make the worker/student eligible for promotion or placement as a Panasonic production operator.
Two additional levels of training (M3 and M4) will be developed in the future for worker advancement at the Panasonic facility.