Construction starts on Henderson luxury community — PHOTOS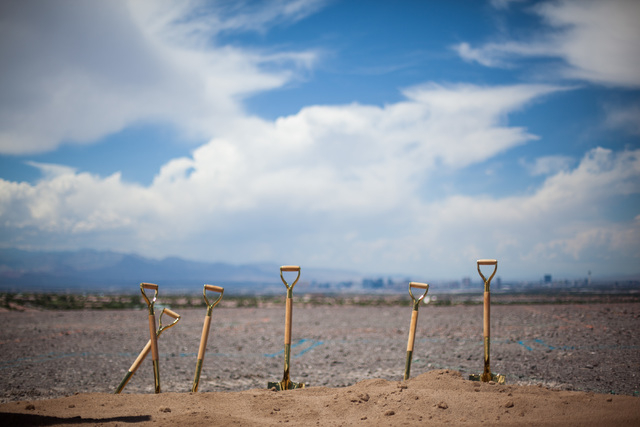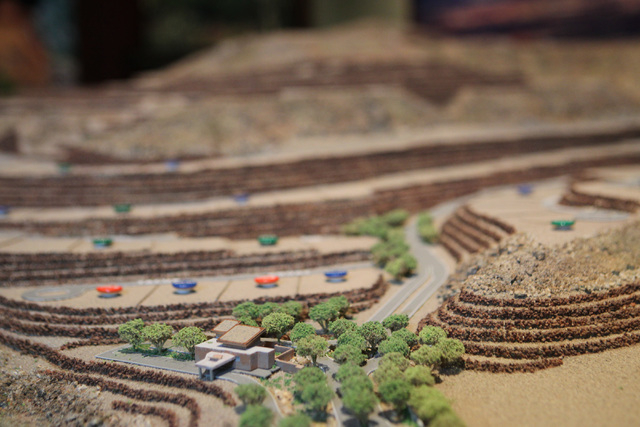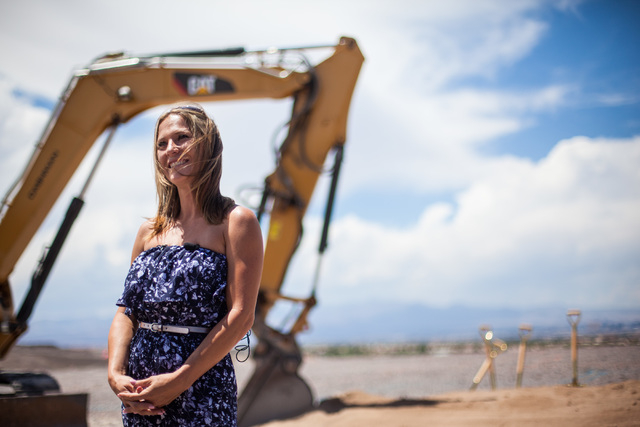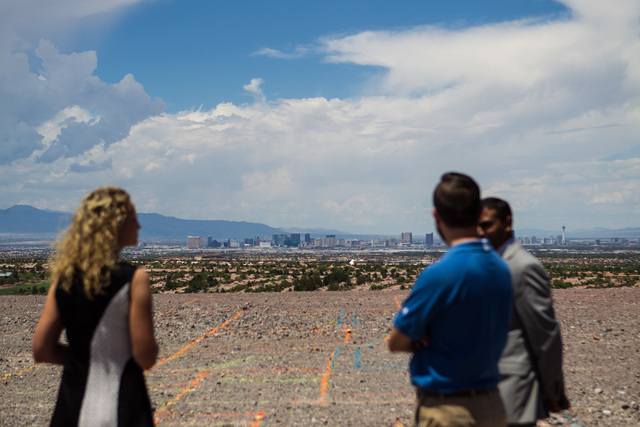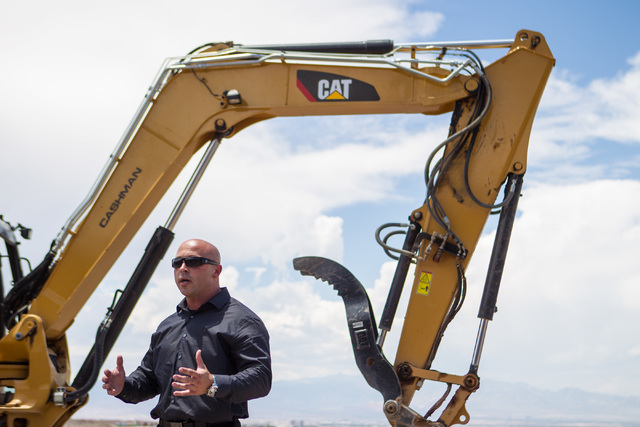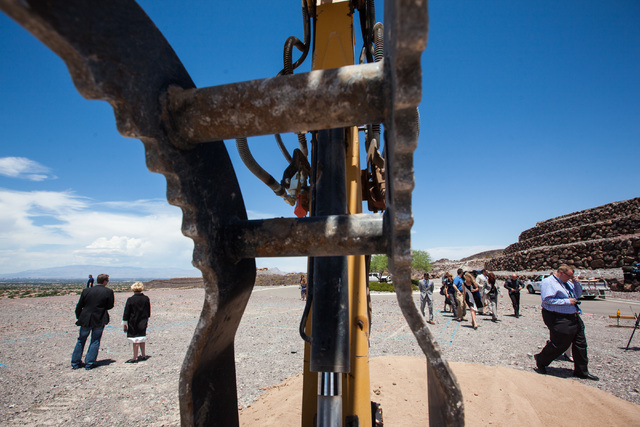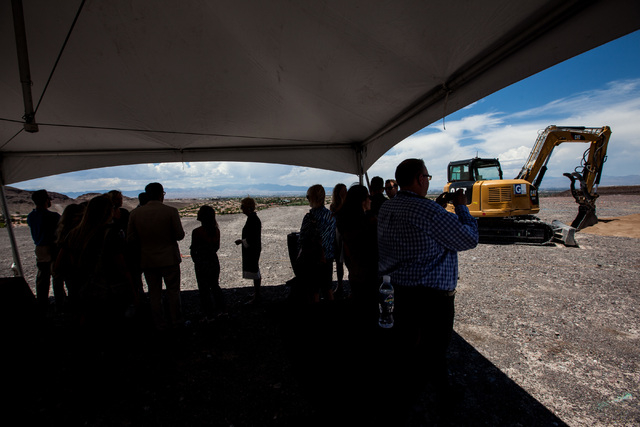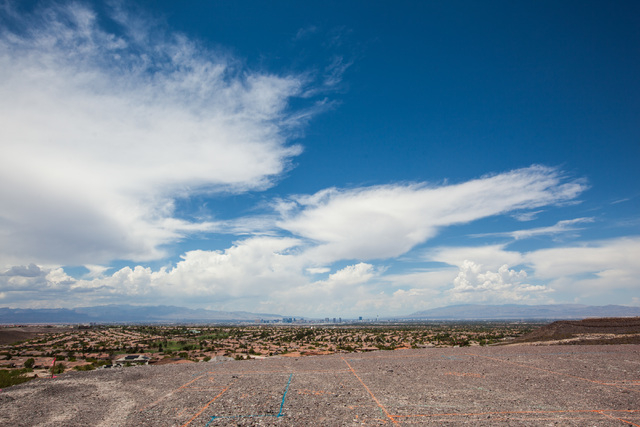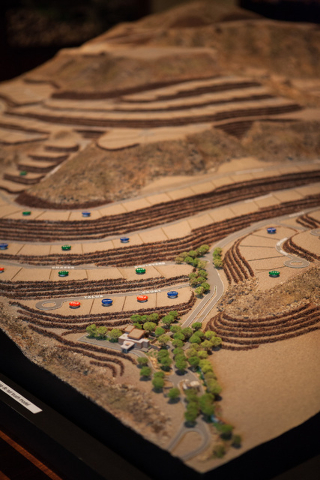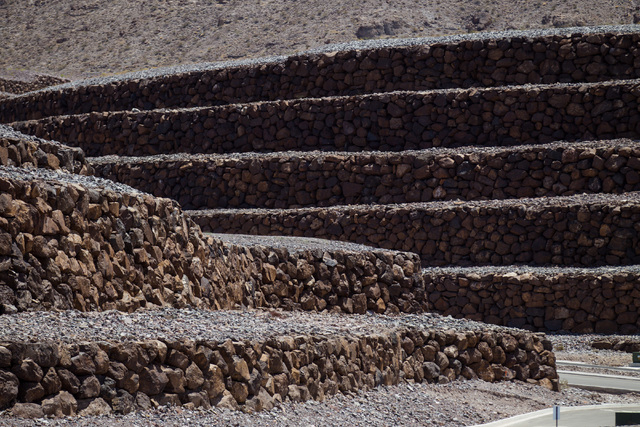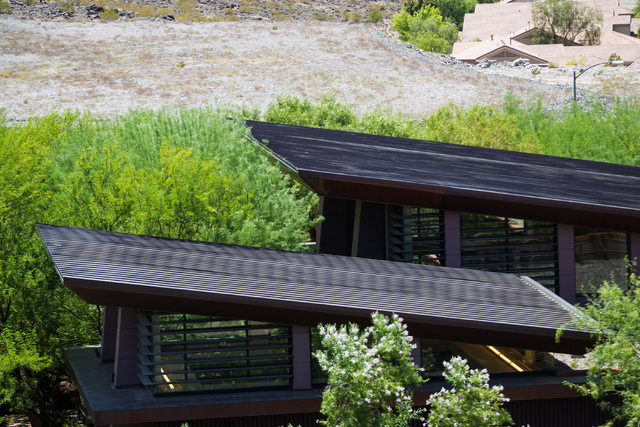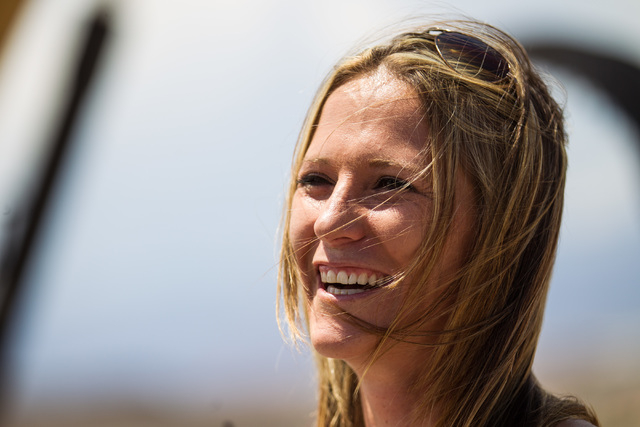 Construction started Tuesday on a local custom home that's above the rest — literally.
The 11,000-square-foot home is in Ascaya, a planned luxury community of 313 homes that rests 3,100 feet above sea level, in Henderson's McCullough Range. That elevation puts Ascaya about 400 feet above the top of the Stratosphere, with views to match.
Ascaya's developers said they hope to take custom-home development to new heights in other ways as well, from home designs to community amenities. Most important, expect a departure from the market's traditional stucco, Mediterranean aesthetic, said Darin Marques, Ascaya's sales manager.
"This is the first of several new homes that are expected to start construction at Ascaya this year and will showcase the stunning architectural possibilities of luxury desert designs," Marques said. "It highlights the natural beauty and vegetation of the area, while showcasing views that can only be seen from these unique vantage points."
It's taken a decade to bring Ascaya to life.
Grading on the mountainside neighborhood began in 2005. But the community wasn't ready for home construction until 2008 — just as the housing market tanked. Hong Kong-based developer Henry Cheng took the lots off of the market to wait out the recession.
Cheng put Ascaya back on the market in October, with little in its original plans changed.
The community might look mostly the same, but today's market for luxury homes is dramatically different.
The number of high-end sales in the Las Vegas Valley tumbled in the downturn and has yet to approach its heyday.
Closings of homes at more than $500,000 peaked at 4,366 in 2005, according to the Greater Las Vegas Association of Realtors. After hitting a low of 709 in 2011, sales rebounded to 1,346 units in 2014. Through the first half of 2015, closings stood at 680. For homes above $1 million, sales topped out at 626 in 2005, cratered to 157 in 2010 and totaled 300 in 2014. About 150 sold in the first six months of 2015.
Onto that smaller market comes not just Ascaya but also Summit, a joint venture in Summerlin between Discovery Land Co. of Arizona and The Howard Hughes Corp. Summit will have about 250 homes on 555 acres near Tropicana Avenue and Town Center Drive. Prices on vacant parcels will start in the low seven figures. Grading of the site is underway.
Ascaya has sold three lots of about half an acre since October, at prices averaging $925,000 per parcel. That's a relatively slow pace in what has been a fairly strong 2015 market, though Marques said the numbers aren't unexpected for a new high-end community.
"People don't want to be the first in. They want to see houses coming out of the ground," he said.
Ascaya plans to stand out in part by marketing its singular views. Also, unlike many local custom-home communities, it's not built around a golf course, so there's more privacy, Marques said.
Plus, the project is heavily courting the local brokerage community, reaching out weekly to ask about potential clients and holding monthly construction workshops to help sales agents and prospective buyers understand that it can take as long and cost almost as much to find the right existing home as it can take to build one from scratch.
Ascaya is also building a $25 million clubhouse to host community events such as wine tastings and art exhibits. Nor will there be any speculative homes. All homes will be owner-occupied, save seven "inspiration" homes Ascaya is building to "set the bar" for the community's architecture, Marques said.
The six-bedroom, eight-bath home that broke ground Tuesday also will help strike the tone.
The desert contemporary design by studio g ARCHITECTURE in Henderson has high windows with large overhangs to allow day lighting without direct sun. It will be clad in natural stone to reflect the blacks, grays and browns of the surrounding mountains. It will have an antique bronze metal roof, under-eave wood ceilings that carry into the home, and a front courtyard with terraced planters, a koi pond and a water spillway. Rather than a typical patio roof supported by view-blocking support columns, the main floor is cantilevered 25 feet over the back yard and pool to provide shade. There's a four-car garage on the main level and a seven-car garage and indoor-outdoor basement on the bottom floor.
"There's going to be huge variety in the types of lots at Ascaya," said Michael Gardner, owner of studio g. "You want to respond respectfully to each of those lots with individuality, while staying true to materials and aesthetics in the contemporary world."
The home, which is being built by a Henderson couple, should be complete in about a year, Marques said.
Ascaya should move 30 to 36 lots a year once construction picks up in earnest, he added. Include time to construct the homes, and Ascaya should be built out in about 15 years.
Between the clubhouse and the inspiration homes, Ascaya has about $50 million in construction planned or underway, Marques said.
Contact Jennifer Robison at jrobison@reviewjournal.com. Follow @J_Robison1 on Twitter.