Construction trade show expects 130K attendees
Updated March 10, 2023 - 10:23 am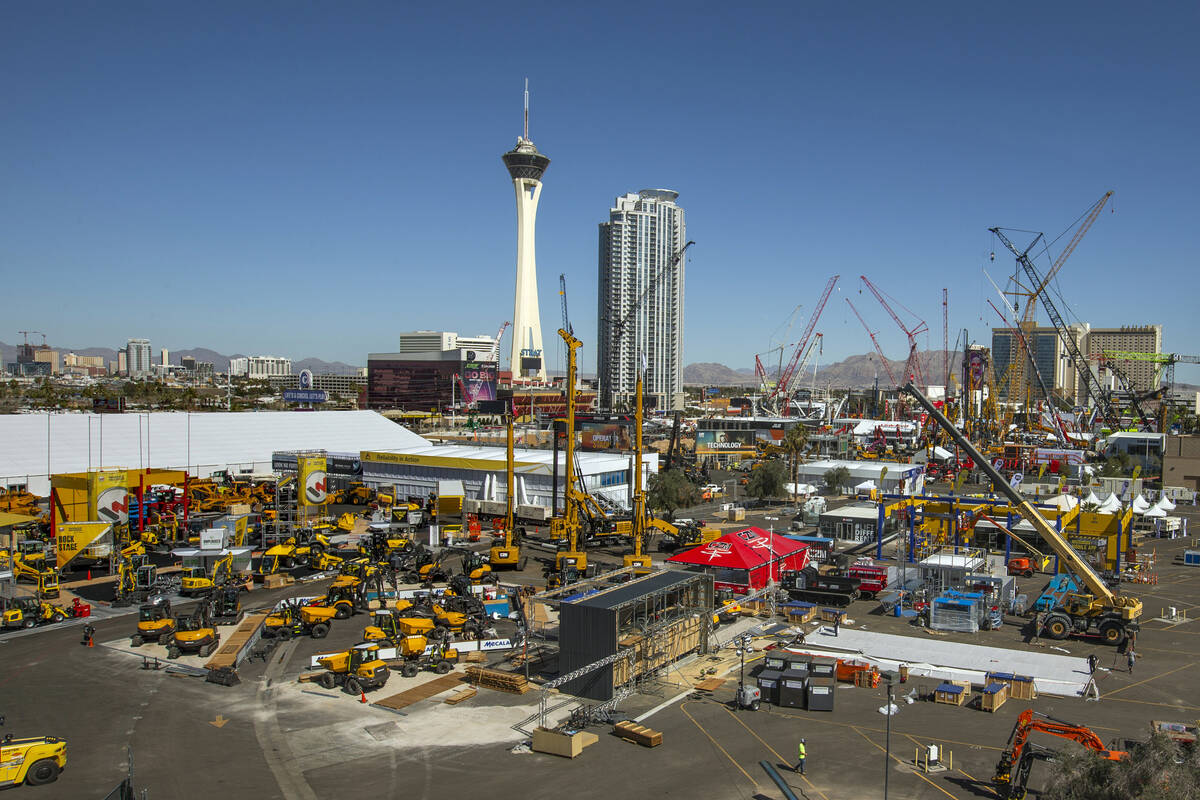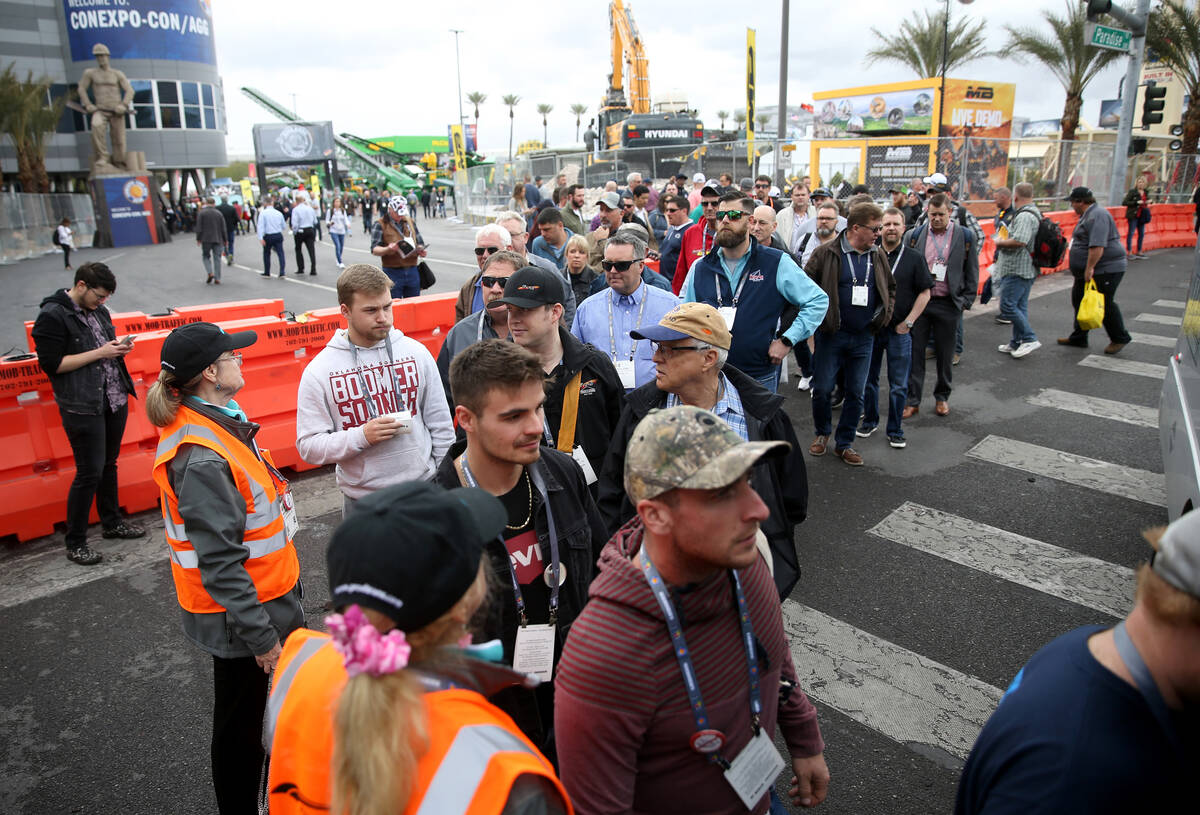 The massive construction trade show ConExpo-Con/Agg is set to return to Las Vegas next week — three years after its last run in 2020 and right before the pandemic shut down Nevada's convention and tourism industry.
Organizers said this year's trade show will be 5 percent larger than its last convention in 2020 thanks to recent additions to the Las Vegas Convention Center. The five-day event kicks off Tuesday.
"This is the first time this show is utilizing the West Hall and Diamond lot since they were under construction the last time we were here," Dana Wuesthoff, show director for ConExpo-Con/Agg, said.
She also said that attendees will be able to use the Boring Co.'s Convention Center Loop, which transports convention-goers for free to and from each hall of the Convention Center in Tesla vehicles.
"The tunnels can connect people to different parts of the event since they weren't here either the last time," Wuesthoff said.
The convention, which takes place every three years, is on track to have about the same attendance level as its 2020 expo with 130,000 attendees, according to Wuesthoff. It will cover 2.8 million square feet of space at the Convention Center and Las Vegas Festival Grounds and offer conventioneers more than 150 educational sessions.
Wuesthoff noted that the convention will also bring back its virtual option for those unable to attend in-person.
A novel feature of next week's event will be the Next Level Awards Program. A panel of members from the Associated General Contractors of America identified 10 finalists exhibiting at the show that are pushing boundaries in construction technology and services. Attendees will be able to vote for their favorite finalist while at the show, according to Wuestoff.
Some finalists are John Deere for its new diesel engine, JD18X, Holcim's ECOPact low-carbon concrete that offers up to 90 percent less carbon dioxide emissions and Hexagon's Leica BLK2FLY, an autonomous flying drone equipped with laser scanners that can map areas and scan structures.
ConExpo-Con/Agg has been in Las Vegas since 1996, after the Con-Expo show, which started in 1909, merged with Con/Agg show, which started in 1928, according to Wuesthoff.
In 2020, the trade show was largely able to sidestep most of the pandemic-related effects seen by other trade shows with just the last day of the show being canceled after travel restrictions were announced by then-President Donald Trump.
"Vegas is a great destination for this show since it has wonderful facilities and amenities," Wuesthoff said. "It's also a really great fit for our audience since it has enough space for exhibits and rooms for visitors."
The trade show will be one of the last major events at the Convention Center as it will undergo a phased $600 million renovation project in April.
This story has been updated to clarify the role of the Associated General Contractors of America.
Contact Sean Hemmersmeier at shemmersmeier@reviewjournal.com. Follow @seanhemmers34 on Twitter.