Furniture, home decor proves attractive at Las Vegas Market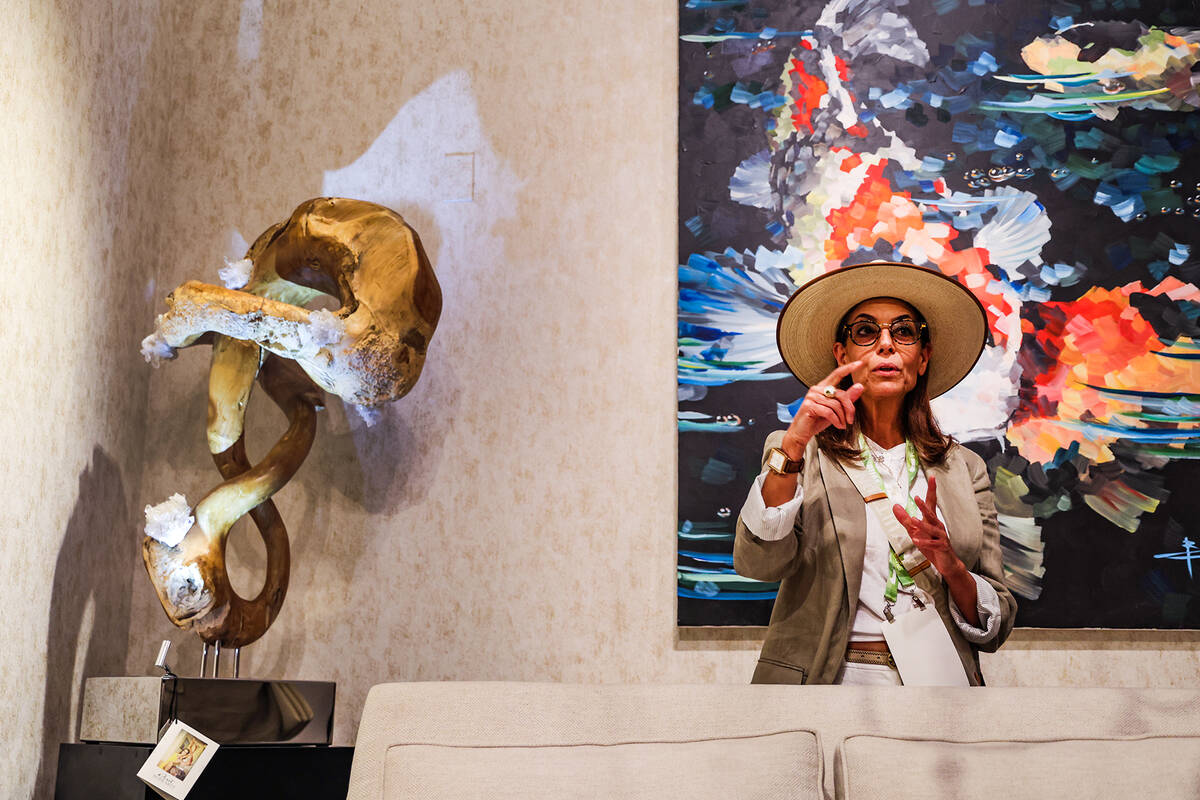 The summer event for the Las Vegas Market is set to bring thousands of visitors to the World Market Center next week.
The summer version of the biannual Las Vegas Market will be a five-day event running from Sunday through Aug. 3 that will bring together the furniture, home decor, apparel and gift industries.
This upcoming summer market event is on track to bring "tens of thousands" of attendees from over 70 countries to the 5.3 million-square-foot World Market Center, according to Morgan Ford a spokesperson for ANDMORE, which owns the World Market Center and organizes the Las Vegas Market events. There is about 315,000 square feet of temporary exhibit space in operation at any given time at the World Market Center, and this temporary space will be fully utilized for the summer event.
The temporary exhibit space will feature over 500 products, and overall the World Market Center will showcase over 3,500 different lines of products during the event, Ford said. Some individual brands at the summer Las Vegas Market include Fabulous Furs, which sells faux fur clothing, CapaBunga, which sells wine stoppers and other kitchen accessories, and Star Puzzles, which sells custom and double sided puzzles.
The attendance numbers for this summer' Las Vegas Market are expected to be "about the same" as last year's, Ford said.
Anyone planning to attend the Las Vegas Market must be involved with the furniture, apparel, home furnishings, gifts and design industries associated with the event, according to Las Vegas Market's website. There is no cost for buyers to attend the market, and they can bring two guests with them, at $50 per person. Those involved in the associated industries who aren't exhibiting or buying can attend the market for $50.
This market event happens twice a year — once in the winter near the end of January and once in the summer near the end of July. The summer event is usually the smaller of the two as more buyers within the furniture, home decor and gift industries place larger orders at the start of the year.
This summer Las Vegas Market will showcase three core trends — community, fantasy and reality, according to a news release detailing the event. The trends are meant to highlight areas companies can focus on to meet customer demands in the near future, said Karen Olson, the chief marketing officer for ANDMORE.
"The summer … trends reveal how current consumer patterns and emerging technology are influencing a range of product across the gift and home furnishings categories," Olson said in a statement.
The community trend showcases "popular post-COVID" items that emphasize being social with other people in person, the fantasy trend involves products with surreal and immersive products that focus on technology, and the reality trend focuses on products that enable influencers to showcase their at home lifestyle.
Contact Sean Hemmersmeier at shemmersmeier@reviewjournal.com. or @seanhemmers34 on Twitter.