Las Vegas Market opens downtown, sees latest furniture trends
Updated January 27, 2019 - 9:22 pm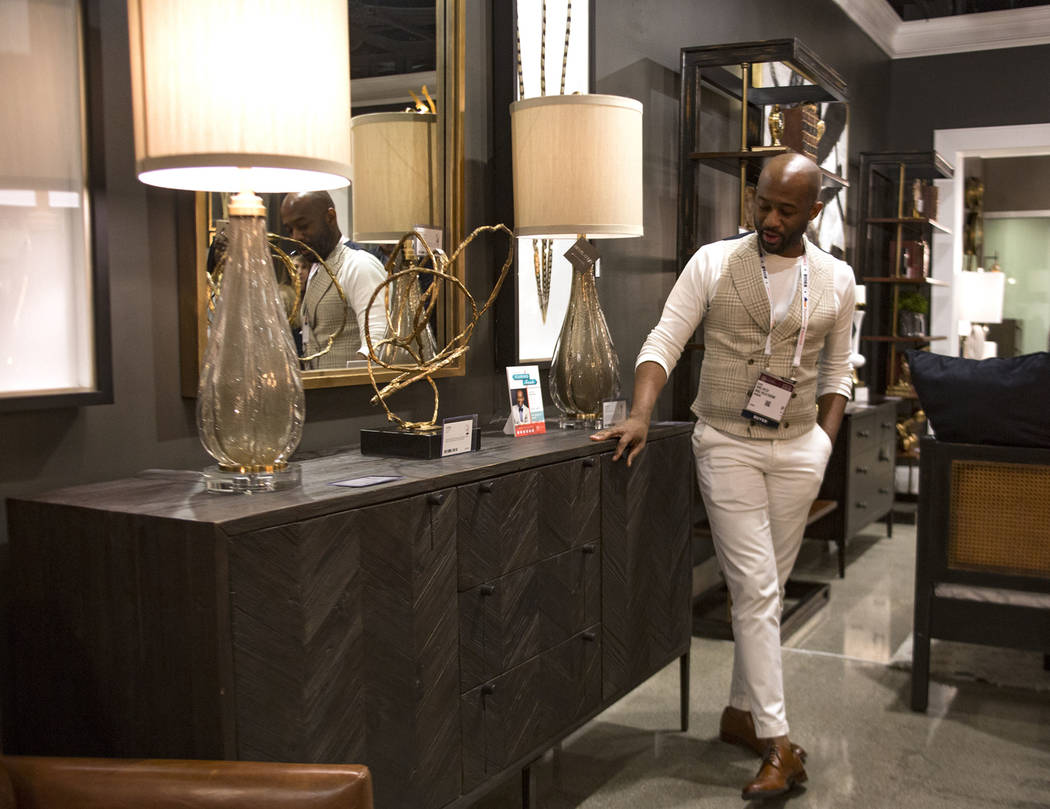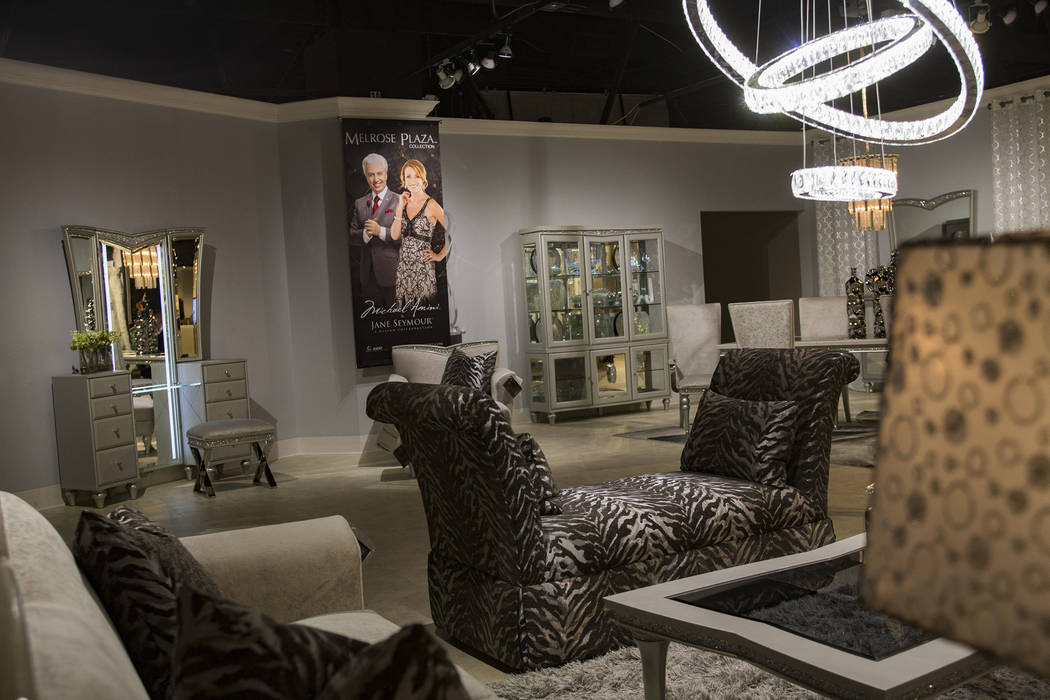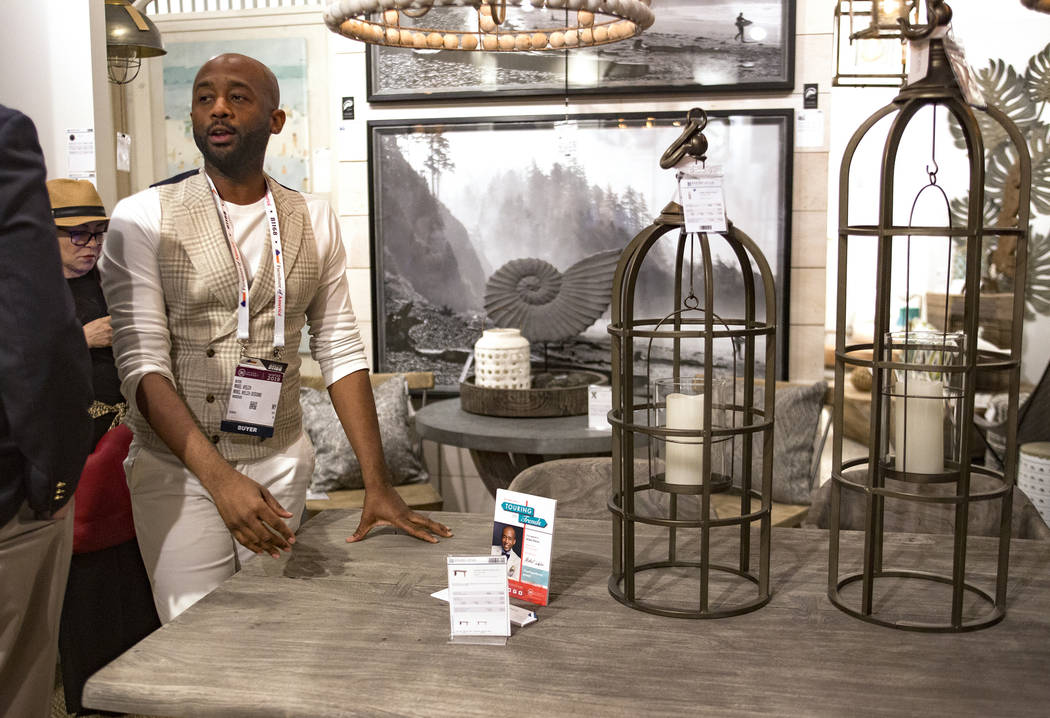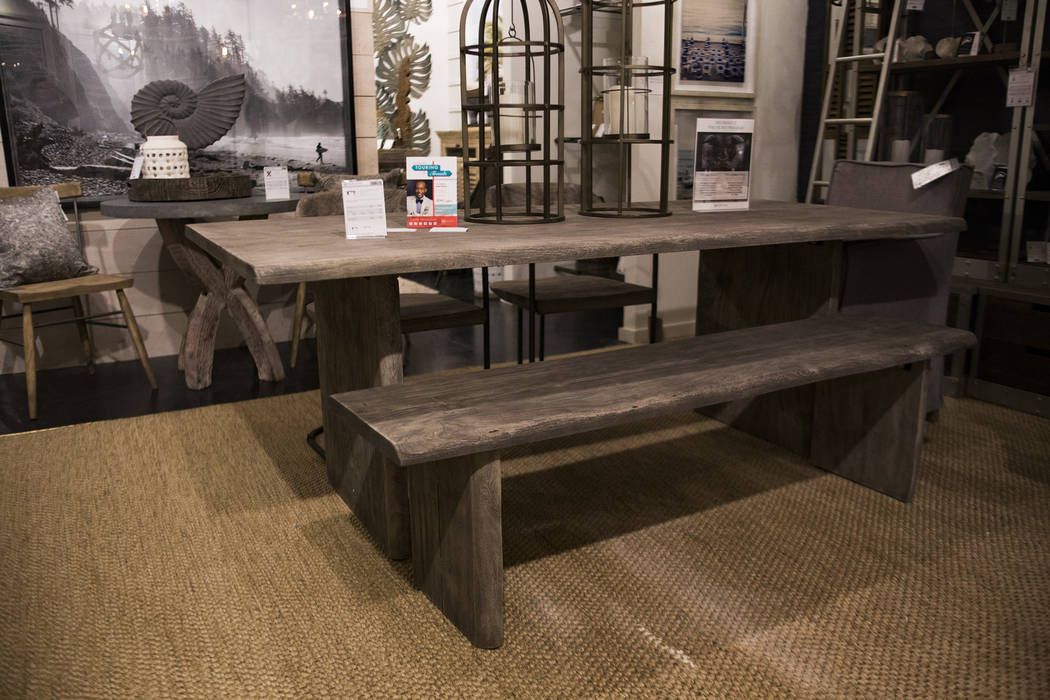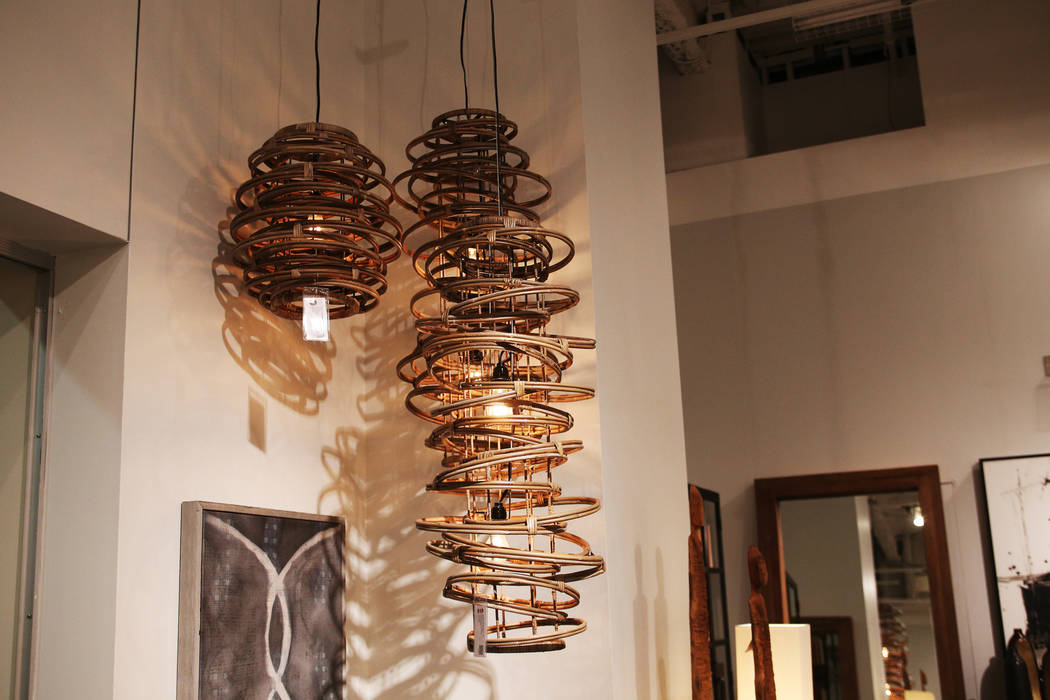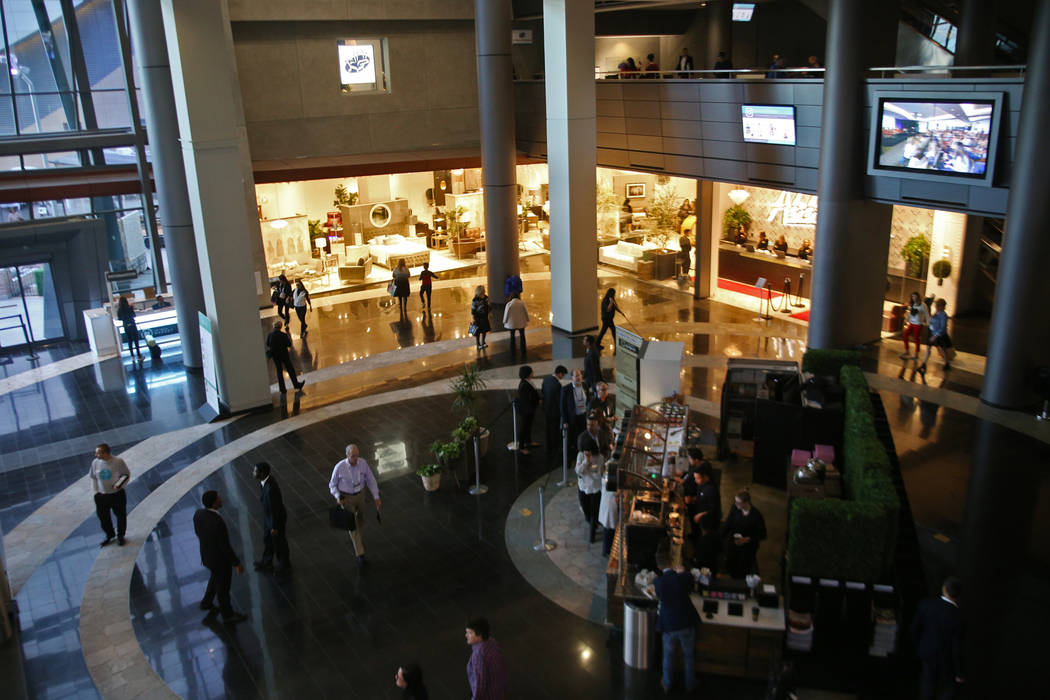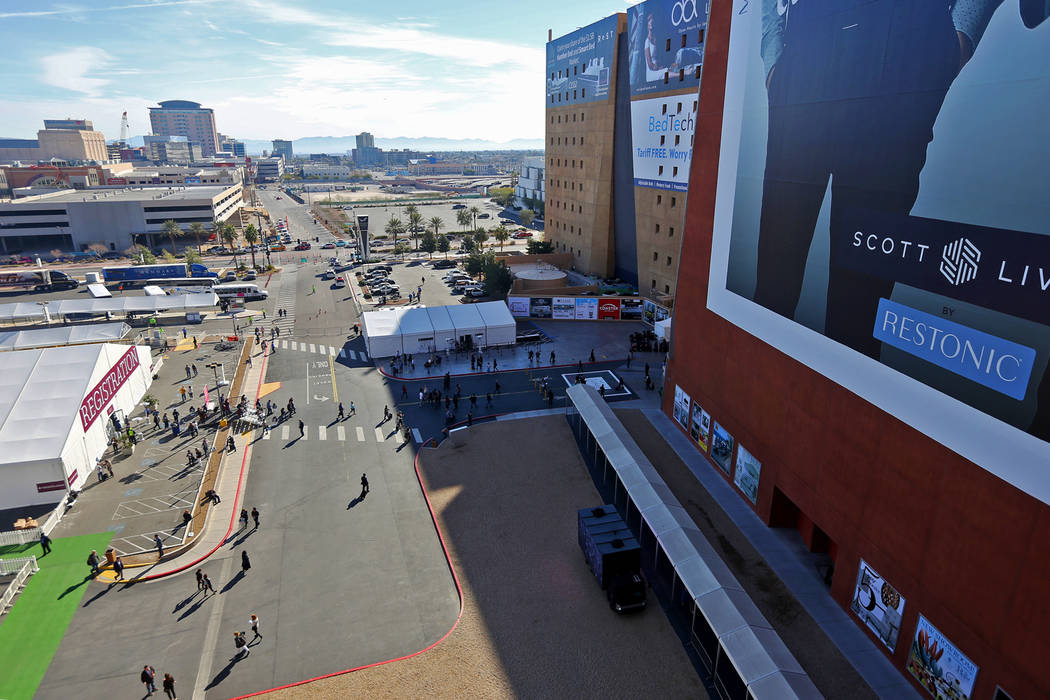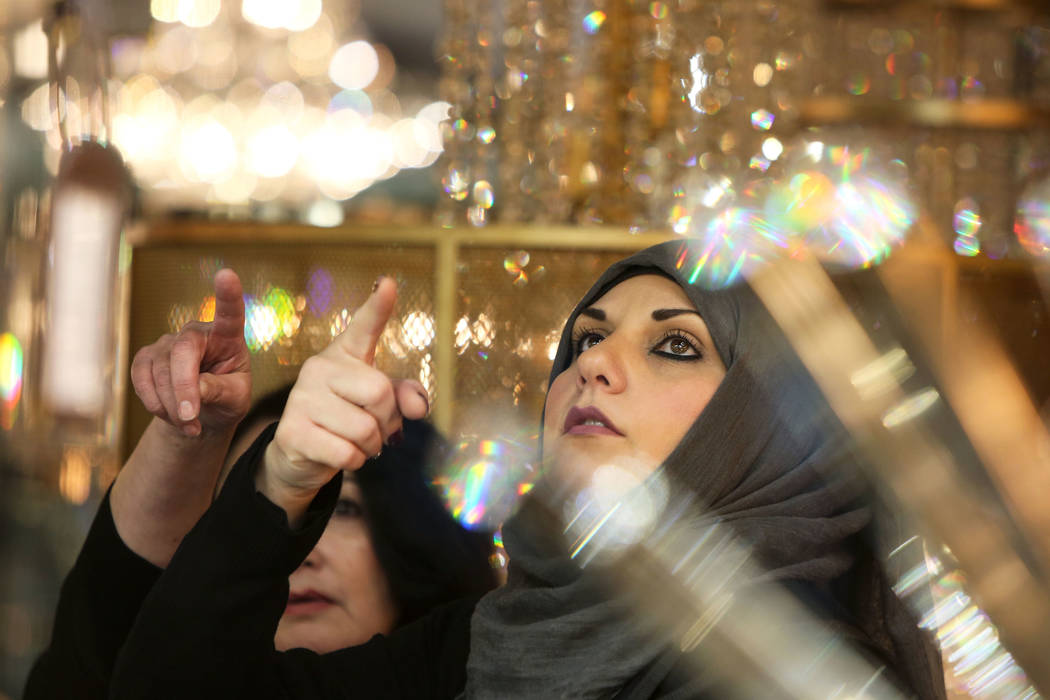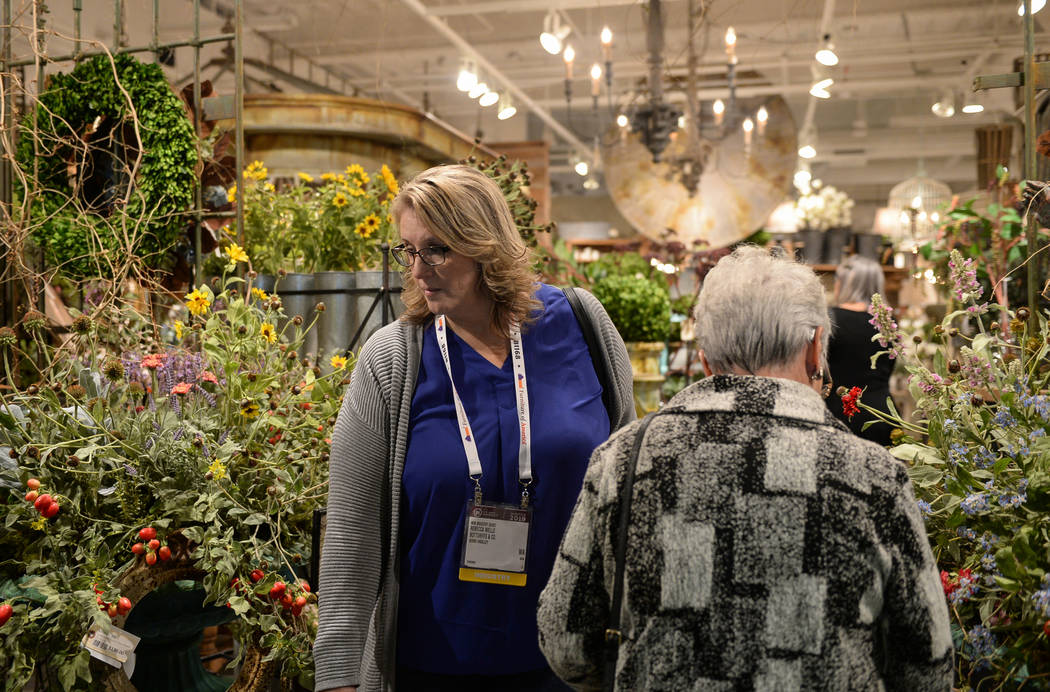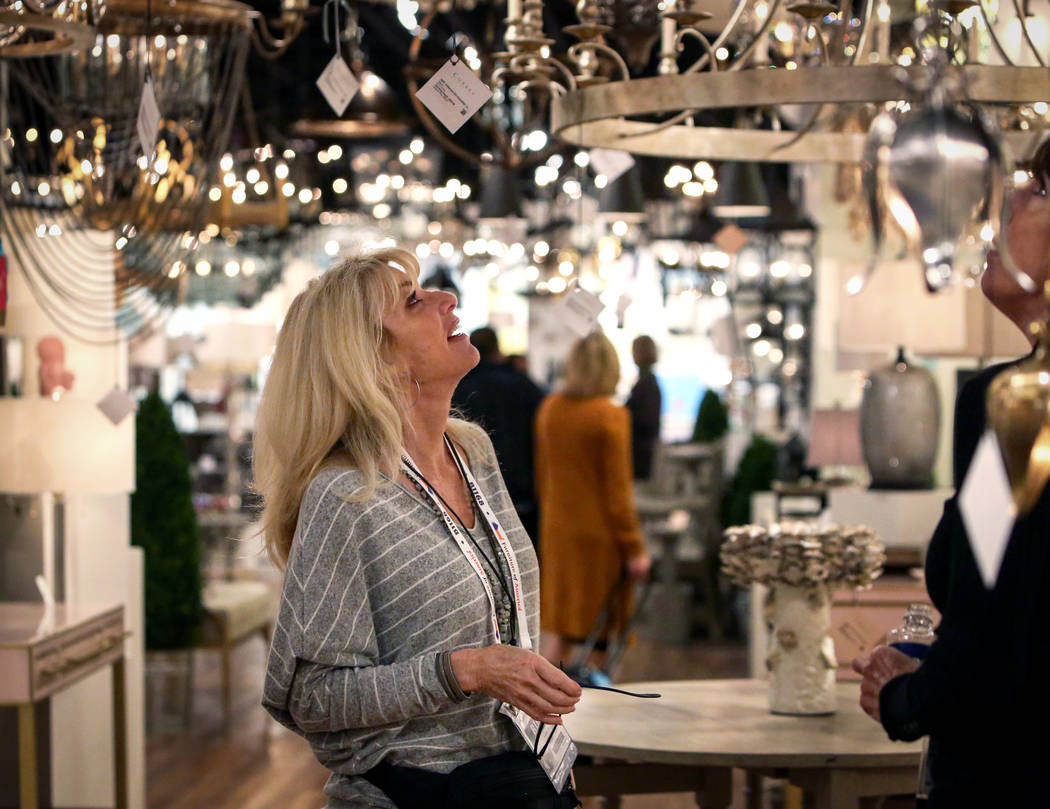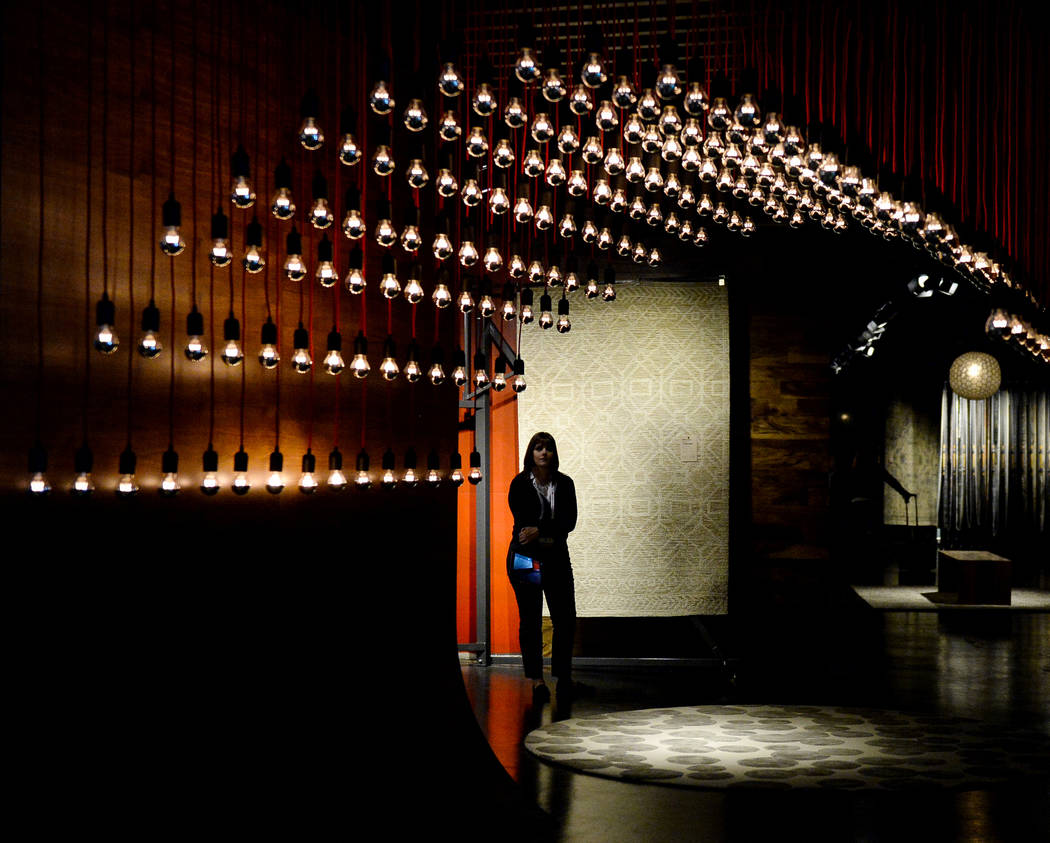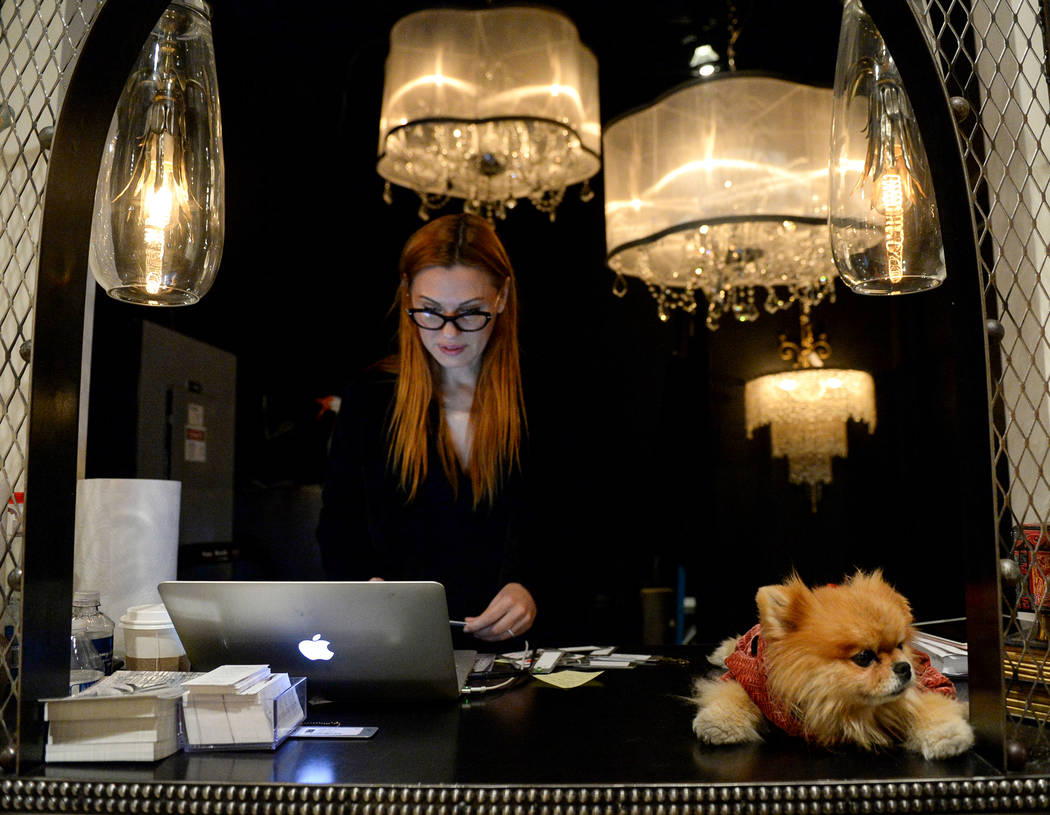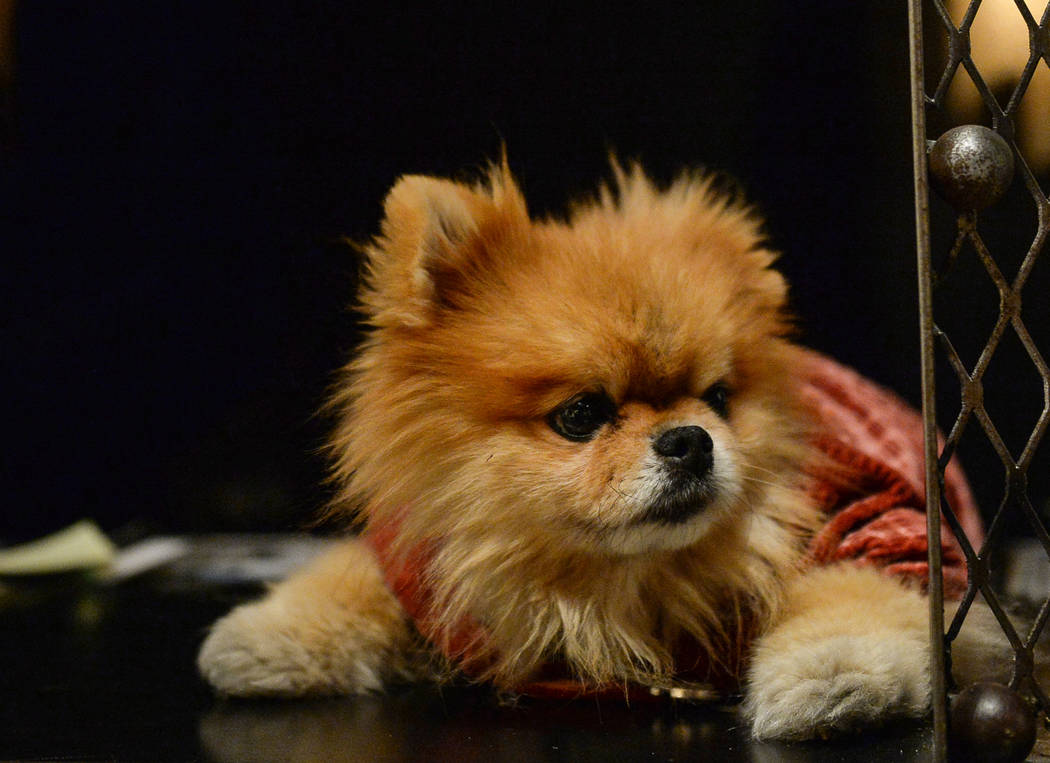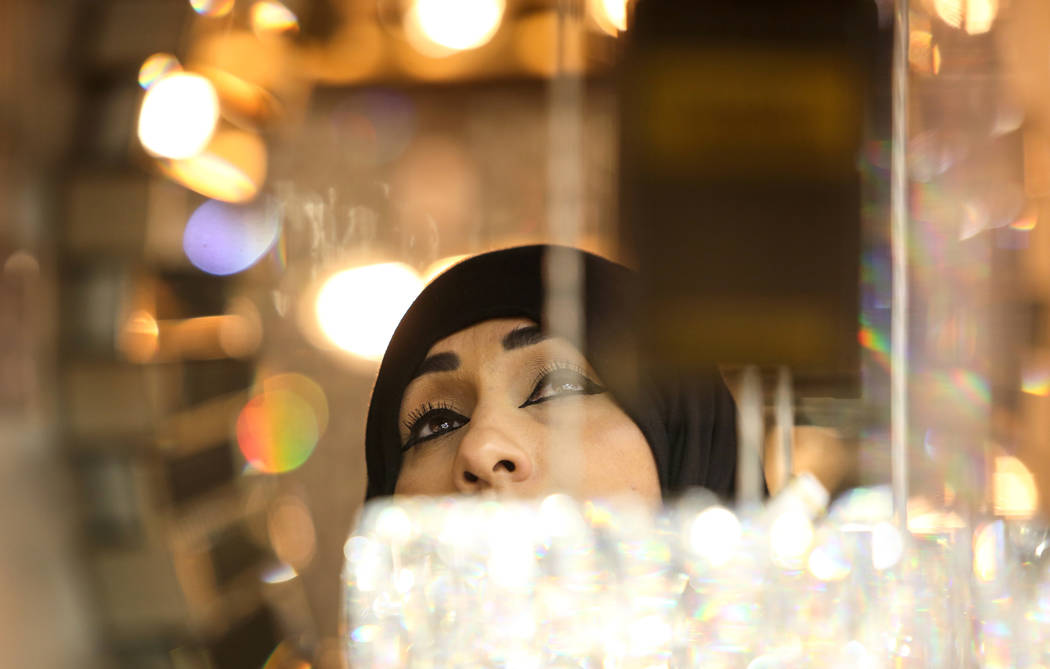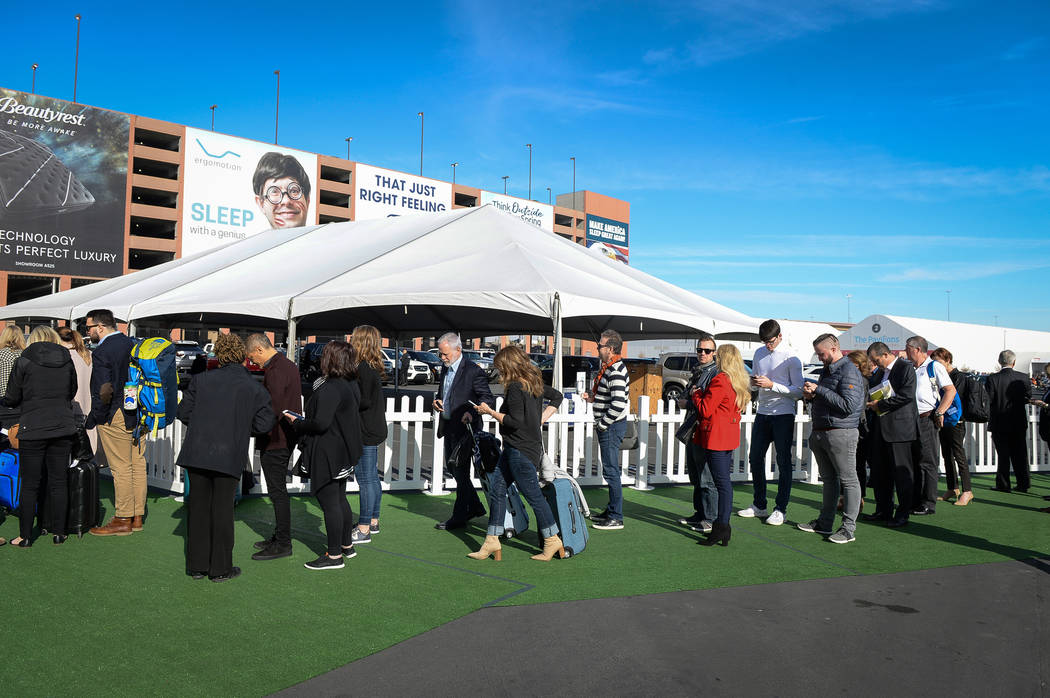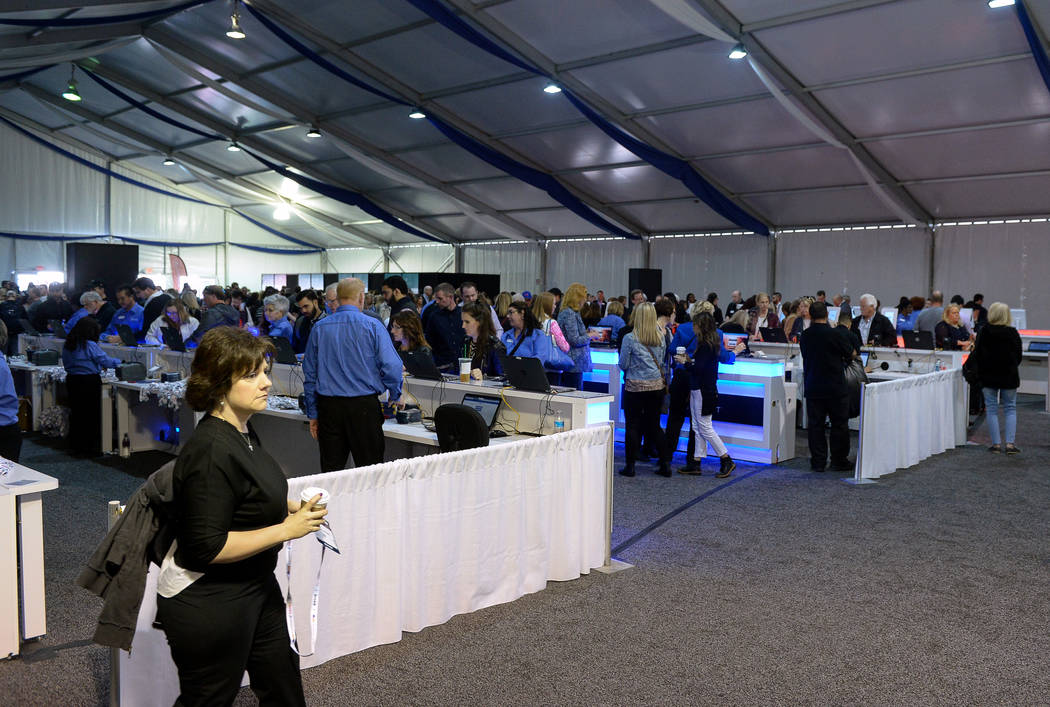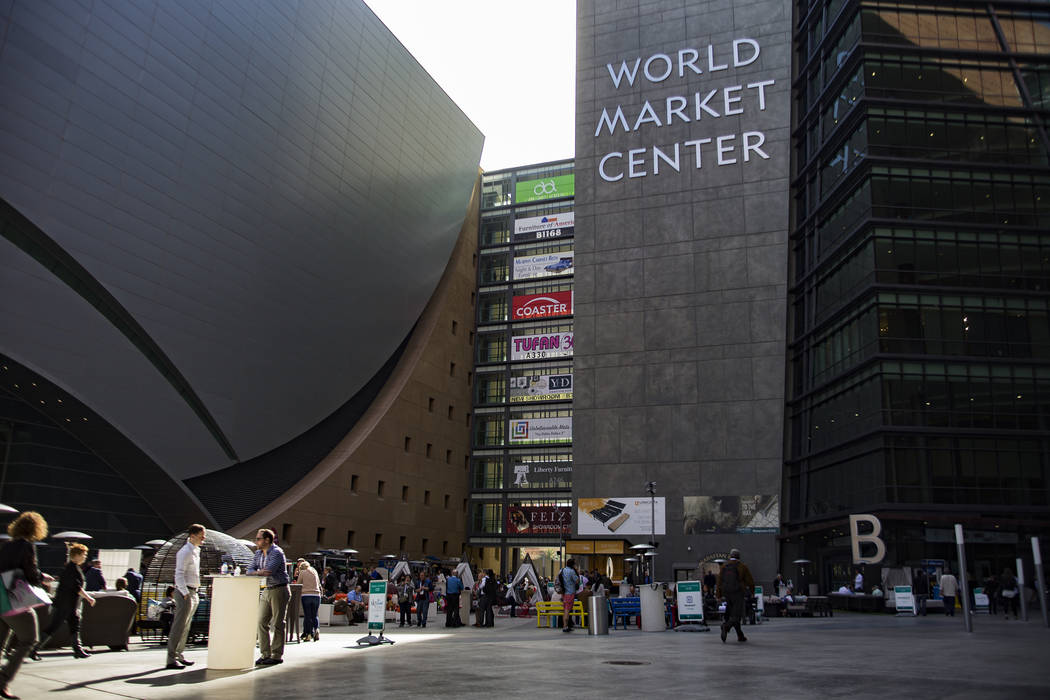 Just generalizing here, but if you're the kind of person for whom "choosing home decor" means deciding which polyester Arctic wolf blanket will most effectively cover the holes in your threadbare sofa, Las Vegas Market probably isn't for you.
But if you're the sort who never misses a TV show about interior design and who cares fervently about the latest wrinkles in home decor, furniture, furnishings and gifts, you may already be among the 50,000-plus who have trekked to the valley for the trade show, which opened Sunday for a five-day run at World Market Center downtown.
Las Vegas Market will offer those in the home-decor business more than 60 special events, seminars, award programs, celebrity appearances — former supermodel Kathy Ireland and actress Jane Seymour were among Sunday's guests — and, most of all, the opportunity to revel in the more than 4,000 items on display.
Discerning trends from such a vast array of goods can be tricky. Enter celebrity designer Mikel Welch — who has created designs for Michelle Obama, Oprah Winfrey and Halle Berry — who noticed a few while checking out exhibitors for a tour that he led Sunday.
"Right now, the biggest trend that I'm seeing are oversize statements in lighting," Welch said. "(People) are going for larger-statement pieces, where it doesn't require a lot of extras in the room because the pieces hold their own."
Then, rather than gold and silver elements in furnishings, "we're seeing a lot more black" and "subdued tones," he said. "Like, my favorite thing is a matte black finish on a coffee table. It's understated beauty."
Welch, who's a fan of using art to highlight neutral spaces, has noticed "a lot of abstracts" at the show. He said people also are looking for "livable" pieces for their homes that "exude luxury but are actually practical."
"I think people want real solutions," Welch said. "They don't want just a beautiful coffee table. They want a coffee table that if I spill red wine on it or the kids spill juice on it, that it's actually practical for the family."
Among the trends he saw but is not necessarily fond of: "I hate to say it out loud, but sets of furniture," he said. "I don't understand why we are still doing sets."
The Las Vegas Market winter show will get an added boost Monday when executives break ground on the 315,000-square-foot The Expo at World Market Center. The new facility, expected to be finished in June 2020, will provide 110,000 net square feet of rentable temporary exhibit space contiguous with the campus' westernmost C building.
Las Vegas Market is sponsored by International Market Centers, which has exhibition facilities in Atlanta, Las Vegas and High Point, North Carolina.
Contact John Przybys at jprzybys@reviewjournal.com or 702-383-0280. Follow @JJPrzybys on Twitter. Contact Richard N. Velotta at rvelotta@reviewjournal.com or 702-477-3893. Follow @RickVelotta on Twitter.
Trade show to affect traffic
Motorists who commute in downtown Las Vegas will feel the effects of a major furniture trade show that began Sunday.
The Las Vegas Market winter show at World Market Center is expected to draw 50,000 attendees over five days, creating traffic congestion in and around the area, Las Vegas officials said.
During morning hours, heavy traffic is expected on northbound Grand Central Parkway between Charleston Boulevard and Symphony Park Avenue, as well as on Bonneville Avenue eastbound from Martin Luther King Boulevard to Grand Central.
In the evening, heavy traffic is expected on westbound Bonneville from Grand Central to Martin Luther King, as well as southbound on both Grand Central and Martin Luther King from Bonneville to Charleston.
Motorists are urged to use Casino Center Boulevard, Las Vegas Boulevard or Eastern Avenue for access to Interstate 15 via U.S. Highway 95.
— Mick Akers, Las Vegas Review-Journal
Related
Las Vegas Market: 6 places to grab dinner after the convention
Las Vegas Market: Best downtown lunch spots