Vintage motorcycle auction returning to South Point
Updated January 23, 2023 - 1:58 pm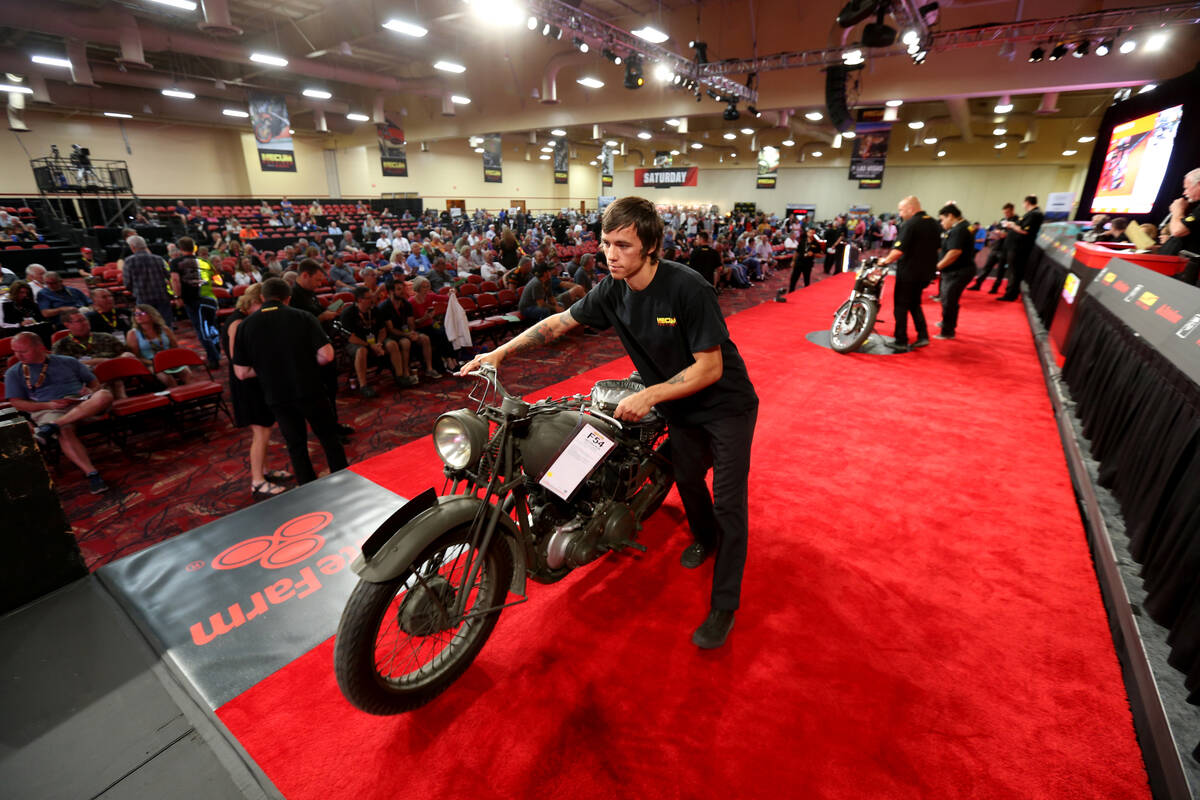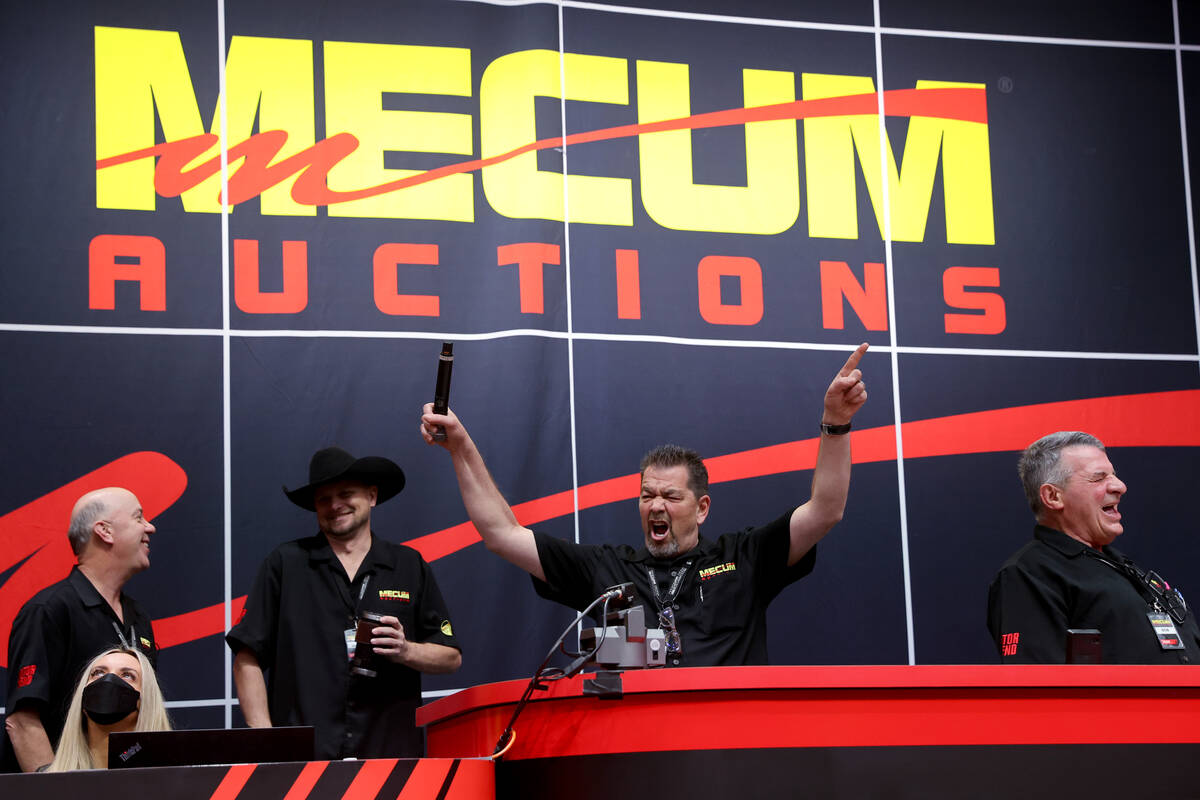 Motorcycle enthusiasts will descend at South Point next week for one the country's largest vintage motorcycle auctions.
Held by Mecum Auctions, the annual Vintage and Antique Motorcycle Auction will feature an estimated 2,000 motorcycles including those from History Channel's "American Pickers" host Mike Wolfe, the BMW Centennial Selection from the Black Forest Collection that includes a rare 1925 BMW R37, and Jim Godwin, a former Harley-Davidson dealer who amassed his own collection of more than 100 museum-quality motorcycles.
The auction also added another day to space out the bidding process as each day should feature more than 400 motorcycles for auction, according to Mecum Auction's Motorcycle Auction Manager Greg Arnold. This year's show will take place Jan. 24-28.
"The primary feature of this auction is the astounding variety and volume of consignments," Arnold said. "We specialize in everything from an entry level to the most expensive and exclusive motorcycles."
Notable bikes for auction include a 1908 Harley Davidson Strap Tank, discovered as a complete motorcycle in a Wisconsin barn in 1941, and a 2009 Harley-Davidson Cross Bones, once owned by AC/DC lead singer Brian Johnson.
Arnold said the five-day event should be a "record setter" since ticket sales for registered bidders is up 21 percent year over year while tickets for general attendance is up 90 percent year over year. Last year's auction had more than 5,000 attendees.
Tickets can be purchased online at mecum.com/auctions. Admission is $20 when purchased in advance online, or $30 at the door and online after Jan. 23. Children who are 12 years old and younger can attend for free.
Bidder registration is $100 and includes daily admission for the bidder and a guest.
Doors will open at 8 a.m. daily with the auction starting at 10 a.m.
Contact Sean Hemmersmeier at shemmersmeier@reviewjournal.com. Follow@seanhemmers34 on Twitter.