World of Concrete returns, expects pre-pandemic level attendance
Updated January 17, 2023 - 8:46 am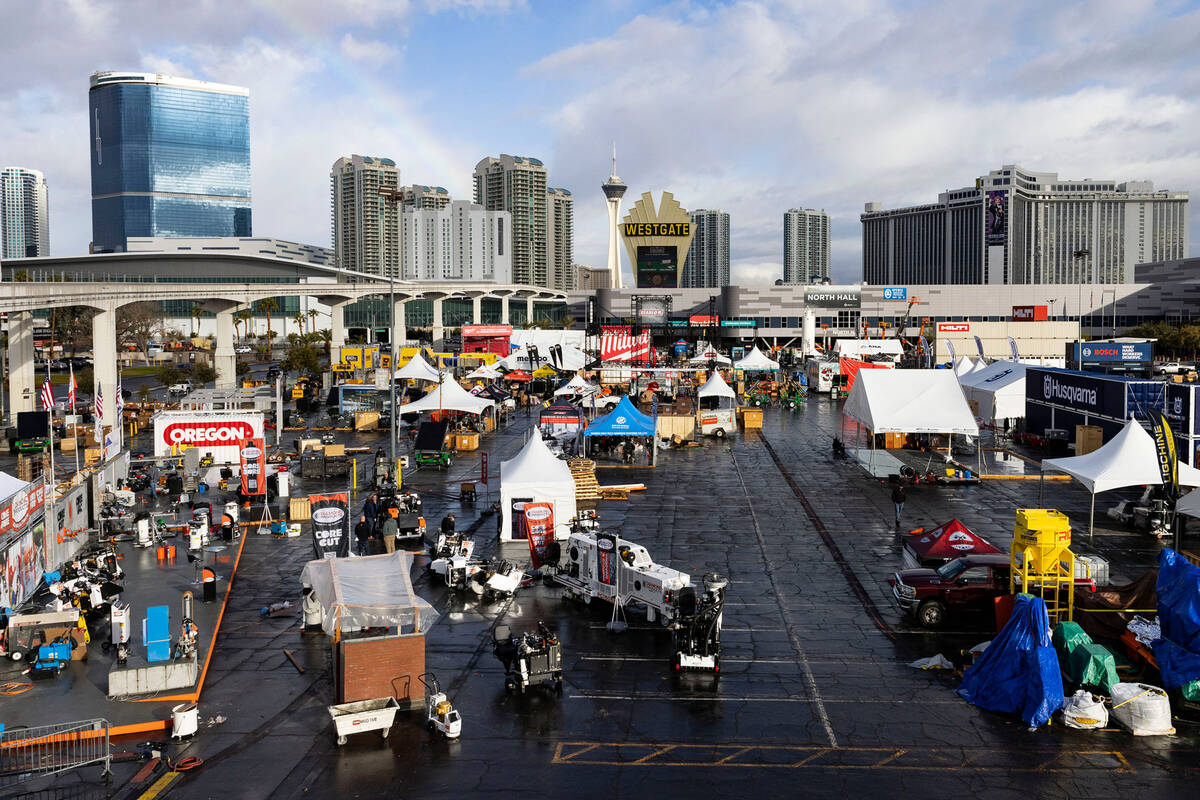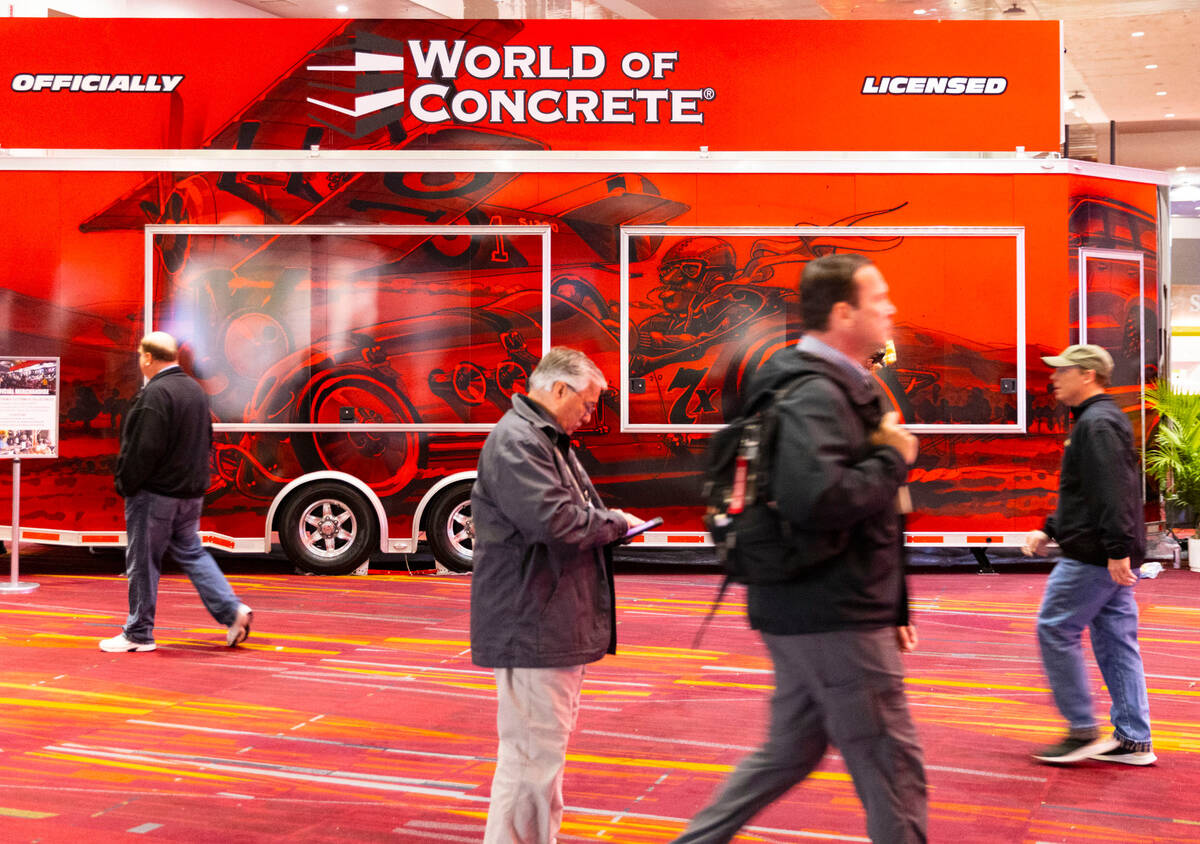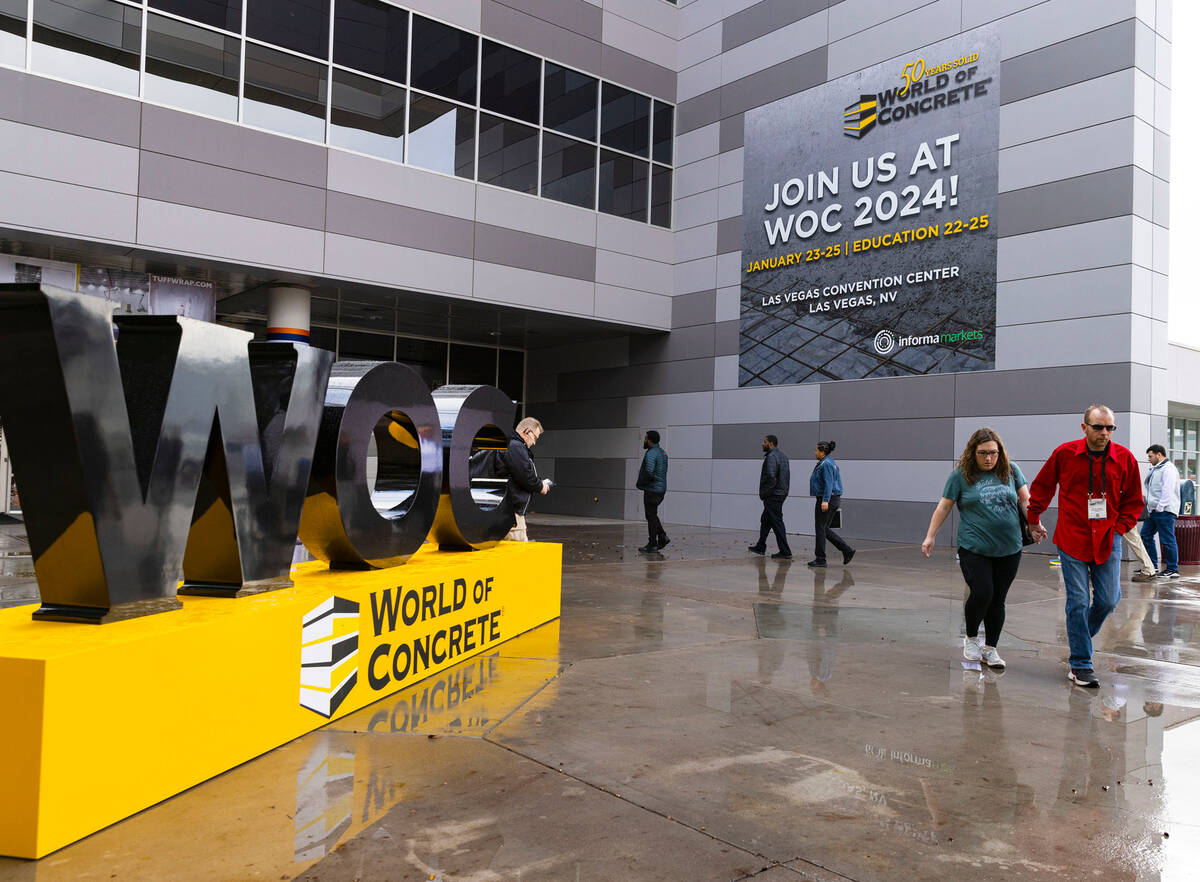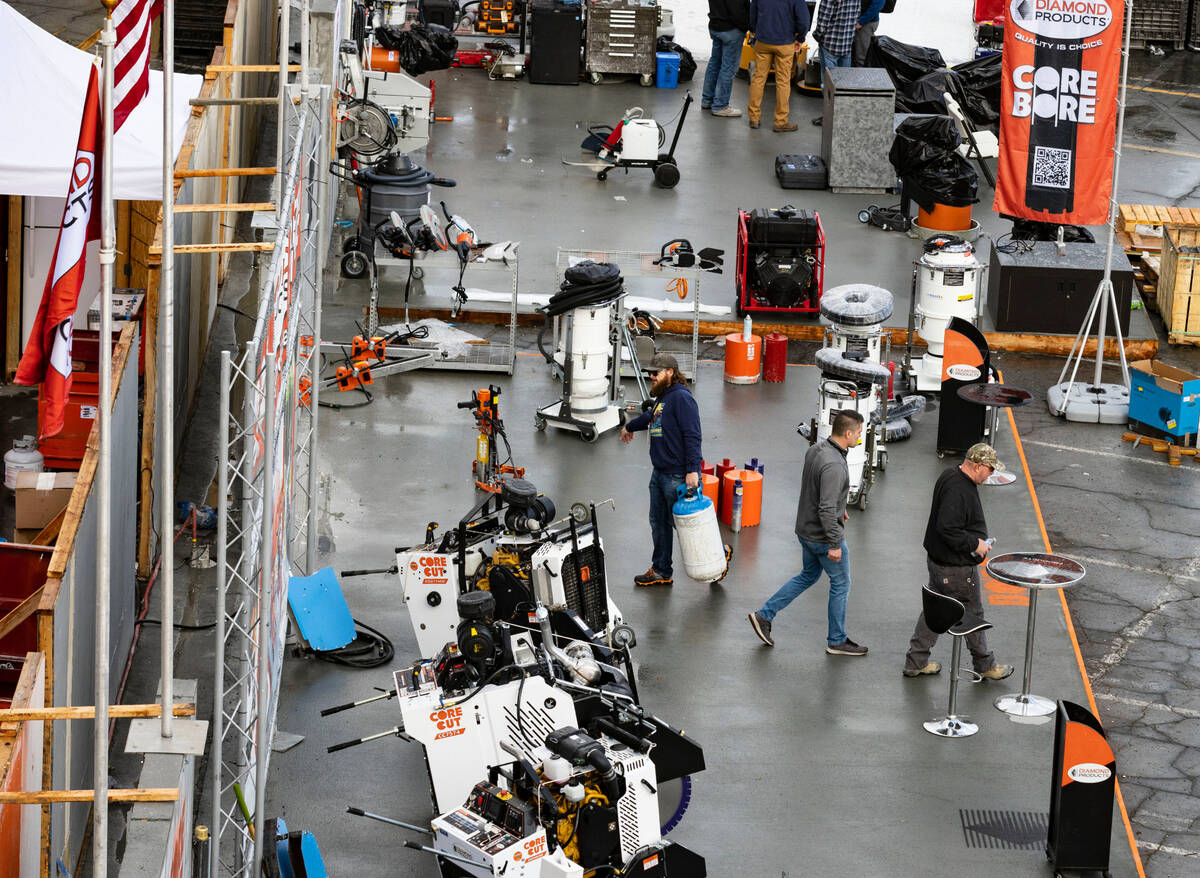 World of Concrete is back and it's taking over the Las Vegas Convention Center this week with the hope that attendance figures will reach its pre-pandemic glory.
The three-day construction and concrete trade show starts Tuesday and will host a slate of events, including 165 educational and panel discussions from industry experts. Organizers expect 60,000 attendees this year — quite a jump compared to last year's estimated 37,000 convention-goers — across 700,000 square feet of indoor and outdoor exhibit space, according to Kevin Thornton, senior vice president of Informa Markets Construction, the company that produces World of Concrete.
"For us to be back to pre-pandemic numbers, I think shows for the city and for us that live event return has happened," Thornton said. "It shows that people prioritize face-to-face interaction to facilitate commerce and to do business."
World of Concrete is one of the first trade shows that helps to kick off Southern Nevada's packed convention calendar. It also follows on the heels of the annual tech trade show CES, which saw 115,000 attendees when it took place Jan. 5-8.
Thornton, who attended CES, said Las Vegas' convention industry is showing signs of a strong bounceback from the pandemic.
New and returning events
Besides a larger crowd, Thornton said visitors can expect its popular Spec Mix Bricklayer 500 to return, where masons compete to build the highest and best 26-foot-long brick wall with the winner named "the top mason in the world." There will also be the Western Star Trucks challenge, where drivers can take commercial vehicles out onto a driving course.
One new feature at this year's show is the launch of the Innovative Products Award, which will have 103 products in nine categories, and attendees can vote for the winning products. Thornton said the award's list allows for for attendees to easily identify the cutting-edge products showcased at World of Concrete.
"It's great for the buyers, and it's great for the sellers," he said. "The buyers get to see the new products, and the sellers get to understand whether or not their products are resonating with the audience."
Major themes at this year's trade show will be on sustainability and technology in construction, with 3D printing technology and electric construction vehicles on display. Organizers said these themes reflect the interests of communities within the construction industry.
"This year welcomes an intentional range of new initiatives bringing to the forefront advancements in material ingenuity, growth of the trucking sector and recognized areas of continuing community impact," Jackie James, vice president of World of Concrete, said in a statement.
While Thornton expects World of Concrete to hit its pre-pandemic attendance, he said the main measure of success is how well it facilitates business relationships. He said Las Vegas, which has hosted this show since 2005, makes it easy for World of Concrete to accomplish this goal.
"We feel like this city is the most equipped for us to deliver an experience to our audience," he said. "It's easy to fly in, but at the end of the day, you guys, your hotels, the Convention Center and your ability to provide a positive experience for attendees — it's the best in the country."
Contact Sean Hemmersmeier at shemmersmeier@reviewjournal.com. Follow @seanhemmers34 on Twitter.