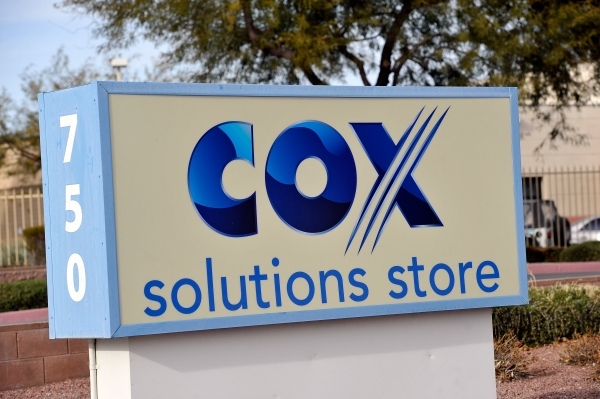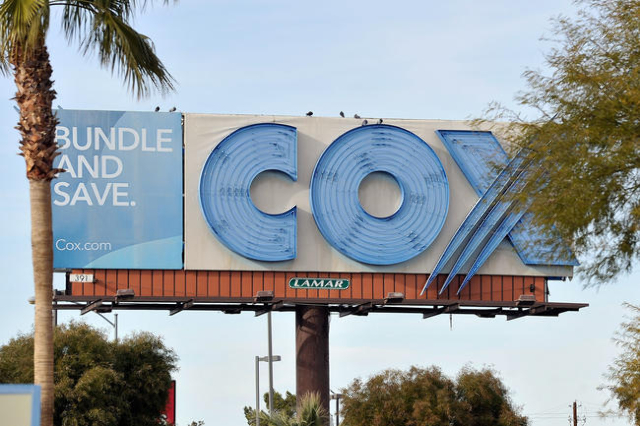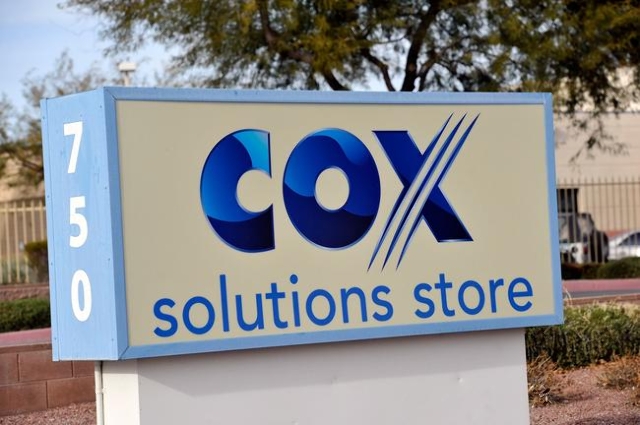 Don't blame it on Paula Francis.
Point your finger at Philip Rivers.
Fresh on the heels of a bitter fee dispute with KLAS-TV, Channel 8, Cox Communications has raised rates on its local cable TV and high-speed Internet service.
But Cox officials say the Feb. 3 agreement with Channel 8 parent company Nexstar has nothing to do with the cable company's new, higher rate structure, which coincidentally also took effect Feb. 3. This time, at least, it's not about Channel 8's primetime CBS shows and local news programs, anchored by the popular Francis. Rather, it's pricey salaries paid to sports superstars, including San Diego Chargers quarterback Rivers, one of the NFL's highest-paid stars at about $20 million a season.
"Programming costs can be tied to things like highly paid athletes or popular actors who appear on cable shows," Cox spokesman Juergen Barbusca said. "They command a higher rate for their presence. We have to pay for programming. Everything viewers see through our channel lineup is paid for."
TV watchers ultimately bear those costs.
In this case, Cox's TV Starter has increased 4.2 percent, from $23.99 to $24.99 a month. Advanced TV went up 8.1 percent, to $79.99.
Beyond programming, Cox faces operating costs that include a fleet of service trucks and maintenance of the company's telecommunications infrastructure, Barbusca said. And that's why Internet service costs more as well. The lowest-priced plan jumped 8.6 percent, to $37.99 a month. Premier service rose 9 percent, to $84.99.
Cox, the nation's third-largest cable TV provider, is privately held and wouldn't disclose its average local bill before and after the rate hikes.
But Cox isn't alone in its rate gains.
Equities research firm Evercore ISI said in a report earlier this month that subscription rates for pay TV, including cable and satellite service, will increase an average of 3 percent to 4 percent in 2016.
The higher costs have some consumers looking for alternatives.
More than 16 percent of respondents said they had ditched their pay TV service in the last year, according to a December study from consulting firm PricewaterhouseCoopers. Among people who cut the cord, 57 percent said "the monthly costs are just too high." They're opting instead for a la carte services from providers such as Netflix, Hulu and Amazon Prime, though some of those services come with far fewer channels.
The pay TV sector was losing subscribers at an annual rate of 0.7 percent in mid-2015, up from 0.1 percent in mid-2014, a report from New York telecommunications research firm MoffettNathanson said.
During negotiations between Channel 8 and Cox, the TV station said 48 percent of local households watch TV through cable. Cox has never disclosed its local penetration, so it's not clear how much that number has changed.
Barbusca said cord-cutting "is always on our minds, but we feel we have the very best product. Our focus is on continuing to deliver the best product for our audience."
Upward cost pressures aren't likely to subside, as programmers seek higher prices for content. Evercore ISI's study said programming costs have risen as much as 10 percent a year since 2011.
While Channel 8's new deal isn't reflected in today's rates, it will likely affect 2017's charges. Cox adjusts rates annually.
The terms of the Channel 8-Cox deal are confidential, but Nexstar sought "economics slightly more than double" the retransmission fees the company charged Cox in its prior, five-year deal, Channel 8 Vice President and General Manager Lisa Howfield said during negotiations in January.
Still, local programming doesn't make up a big share of your cable bill: Industry averages show local network affiliates average less than $1 per household per month in retransmission fees, Howfield said.
At the high end, national sports network ESPN gets about $8 per household each month.
Contact Jennifer Robison at jrobison@reviewjournal.com. Find @_JRobison on Twitter.