Despite store closings, US retail industry sees bright future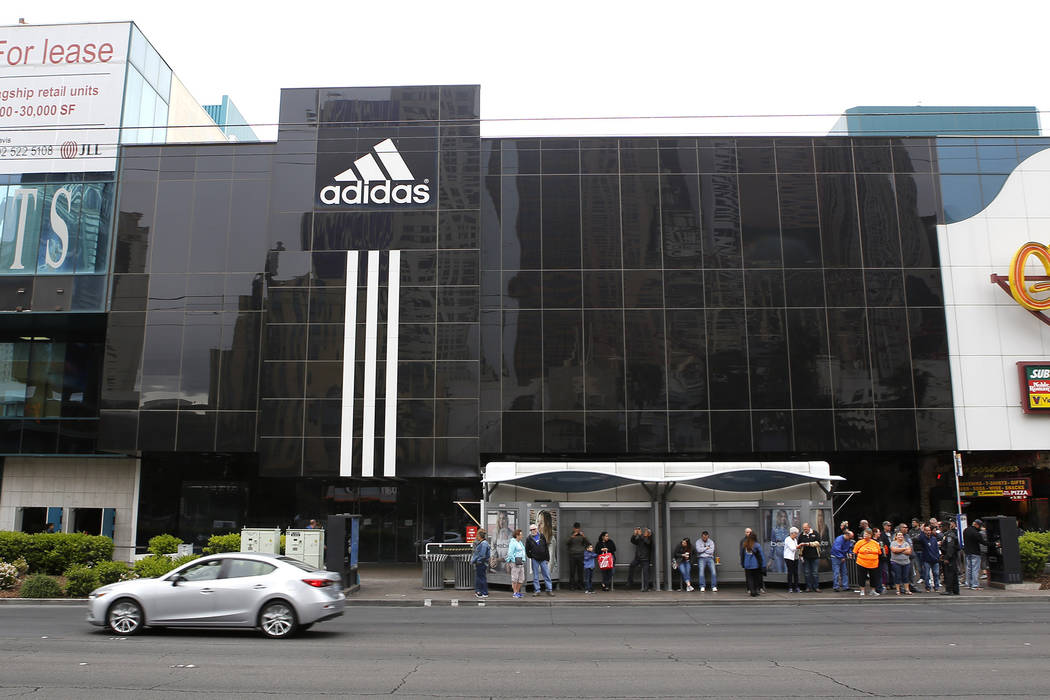 The death of U.S. malls is being greatly exaggerated, say retail real estate professionals as they gathered in Las Vegas for RECon, the industry's biggest annual gathering.
Brick-and-mortar retail sales far outweigh online sales, chains such as Best Buy are still opening stores, "savvy" investors are scooping up mall debt and demographics are promising, they say.
But these more sanguine comments come as one national retail chain after another announces closings, depriving malls of anchors and rents. Several thousand retail stores are expected to close this year, jeopardizing the health of shopping centers.
"We are in a public relations challenge. Every day there seems to be an avalanche of stories about the industry that isn't consistent with what many of you are experiencing in your individual businesses," Thomas McGee, president and CEO of International Council of Shopping Centers, organizer of RECon, told several hundred attendees Monday.
About 37,000 industry professionals, including mall owners, investors and real estate brokers, are expected to attend RECon, which runs through Wednesday at the Las Vegas Convention Center. The show is closed to the public.
Although online sales have been growing quickly over the past decade, brick-and-mortar stores still accounted for about 90 percent of U.S. retail sales in 2015, according to the council.
Stores have been investing in e-commerce platforms to more effectively compete, McGee said. Stores' online sales increased 24.6 percent in 2015, just shy of Amazon's growth of 25.4 percent, he said.
U.S. demographics could give a boost to malls in the coming years, McGee said. Millennials, who account for 27 percent of the U.S. population, are entering their late 30s, an active phase of buying goods and services as they form families, he said.
"When you look out over the long run, the demographics of this country are very well-positioned for our industry to continue to grow."
AI, drones in stores
"I don't believe there is an apocalypse. Retailers are still opening stores," said Herculano Rodrigues, a retail specialist at Javelin Group, an arm of Accenture Strategy, a consulting company.
Malls and retail stores, however, will undergo more changes over the next 10 years than they have in the past 40, Rodrigues said. Landlords and store owners need to quickly adopt new technology to stay competitive.
Artificial intelligence, robotics, 3-D printing, virtual reality and drones will be used in the future, Rodrigues said. Consumers will have goods, such as shoes, printed on demand by 3-D machines while drones will move items around stores.
Recurring purchases of commodity items such as milk and diapers will become more automated and stores more social hubs.
"We are moving away from buying stuff to gaining experiences" at stores and malls, he said.
Kidzania, 'Mystery Room' tenants
Malls will eventually become centers where residents come to socialize, said Jeffrey Newman, a real estate lawyer for Sills Cummis & Gross P.C. Kidzania, an indoor children's playground, and "Mystery Room," an interactive adventure game, could become the new type tenants in malls across the country, said Newman, a presenter at RECon.
"Malls will figure out the magnets necessary to draw the shoppers back in. It is around the horizon. It is not tomorrow, but it is coming," he said.
Contact Todd Prince at tprince@reviewjournal.com or 702-383-0386. Follow @toddprincetv on Twitter.