Developer envisions luxury high-rises in Henderson project
December 22, 2017 - 5:51 pm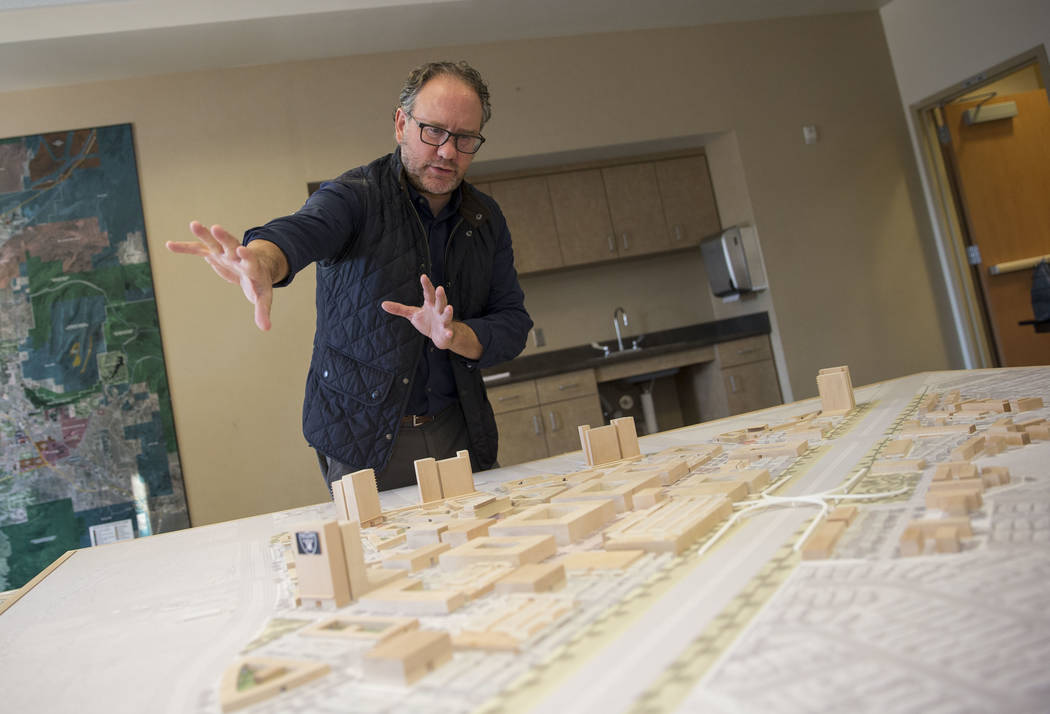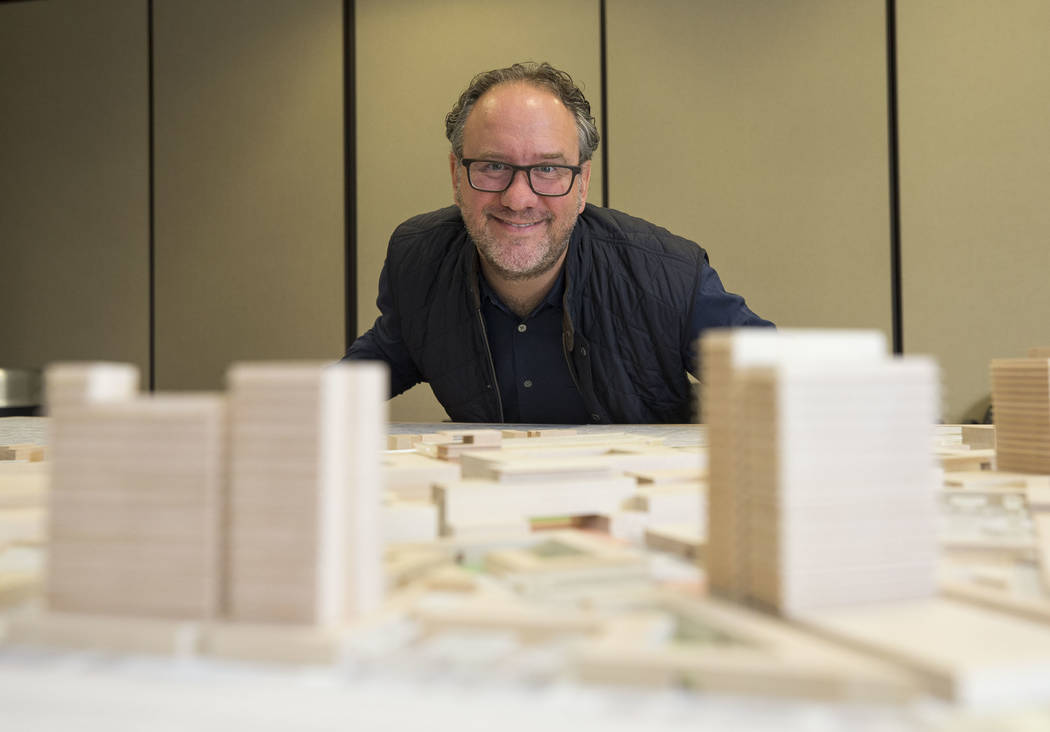 Over the years, there has been no shortage of big development plans in southwest Henderson, at the southern tip of the valley.
Texas developer Chris Milam set out to build an arena and three stadiums south of the M Resort. But the city of Henderson sued him, claiming he wanted cheap public land to flip to other developers, and barred him from doing future projects in Henderson as part of a 2013 settlement.
Years earlier, developer Bill Plise drew up plans for City Crossing, a 126-acre mixed-use project near Henderson Executive Airport. But it wasn't built, and both the project and Plise went bankrupt.
Now another big project is on the drawing board: 103 acres of retail, offices and housing.
The Henderson City Council this month approved a zoning change for the project site, at St. Rose Parkway and Bermuda Road, allowing 2,920 residential units, 670,000 square feet of office and retail space and a 250-room hotel, according to the developer, Alan Sauvage.
His project, Henderson West, would take at least 10 years to build and cost $950 million, said Sauvage, who owns the land and envisions luxury high-rises, a movie theater, a brewery and more.
The San Diego resident, whose other ventures include banking and alcohol distribution, met with the Las Vegas Review-Journal to discuss the project. Edited excerpts:
Q: Would you develop this all yourself or sell chunks of land to other developers who would then build office, retail, residential?
We have entertained talks with some developers. We are getting ready to have in-depth conversations with national, global-type master developers who have done projects of this scale.
Q: So is that the plan, to sell the land piece-by-piece?
We are not sure yet. What has happened recently is that we've had a lot of big players — national players — who are interested in certain pieces of this project to develop themselves. We'd like to keep control of it — I want to keep at least 50 percent control of it for the long term. Right now it's just deciding which master developer we want to team with.
Q: There have been other big projects planned for this area that didn't go anywhere. What would you tell someone who said, "We've seen this type of plan before and nothing has happened." Why is this going to be different?
A: Thank God we never lent money on those deals, and we had a chance to. This is different because we own the land free and clear. We are not a developer looking for a quick buck. Our goal, in all of our businesses, is to build long-term, stable cash flow. And we're going to focus on businesses that we're passionate about. What makes this work is that we're patient, and we have the luxury of being patient because we don't have any debt.
Q: How would you finance this all?
A: We would fund a big chunk of it, possibly by ourselves, but that's where our negotiations are going right now.
Q: When you go on St. Rose Parkway from Eastern Avenue to Las Vegas Boulevard, stretches of it are developed, but at a certain point it turns to desert, especially on the south side of St. Rose. Why do you think that stretch has remain undeveloped?
A: These chunks didn't get developed because they were owned by big landowners who weren't developers; they were just flippers. They were looking to carve pieces up and sell. You see what's happened to the town — you think, "Gosh, we grew so fast, it was great." But you look back and it's kind of a disaster in some spots because there was so much stuff that got built quick and cheap. We've got to get away from the quick flip, we've got to start thinking long-term, sustainable.
Q: How realistic is to see high-rise development here? There are some plans on the drawing board in Las Vegas, but no one is building residential towers in the valley right now.
A: I think we could fill up a tower today. People are looking to change the way they live. I have a yard and a couple of little kids, and it's fun and all, but if I could be in a tower with great views or a loft with courtyards, I could walk to Whole Foods or the theater or to sushi — that's where I'm going as I get older. We see millennials, the younger generation going there, and you'll see retirees going in that direction too.
Contact Eli Segall at esegall@reviewjournal.com or 702-383-0342. Follow @eli_segall on Twitter.