Developer plans apartment tower near downtown Las Vegas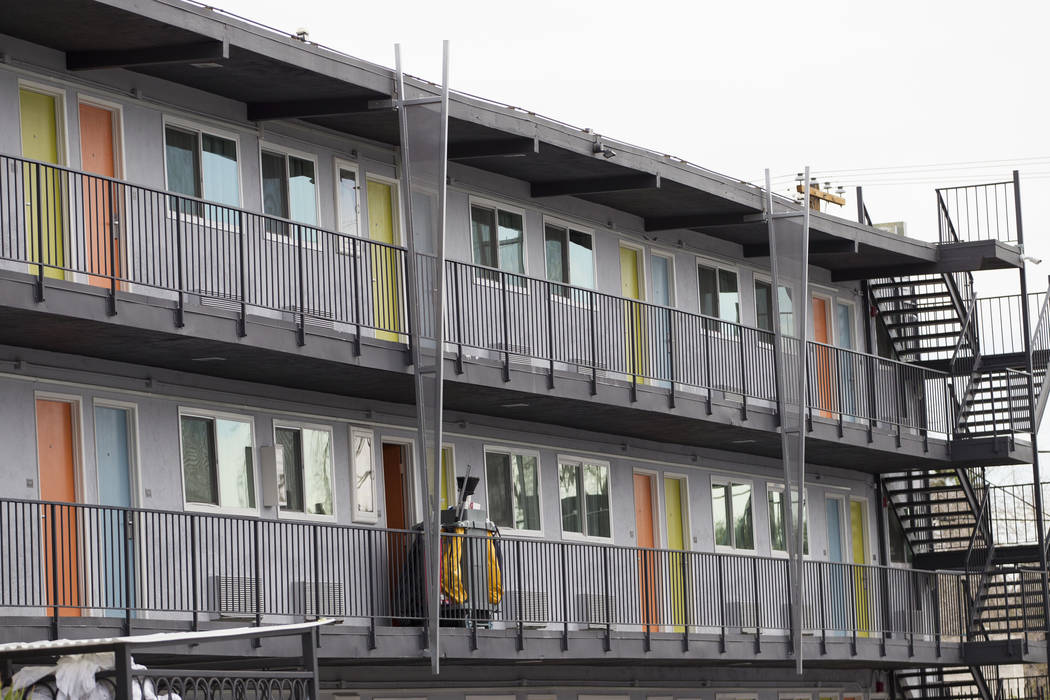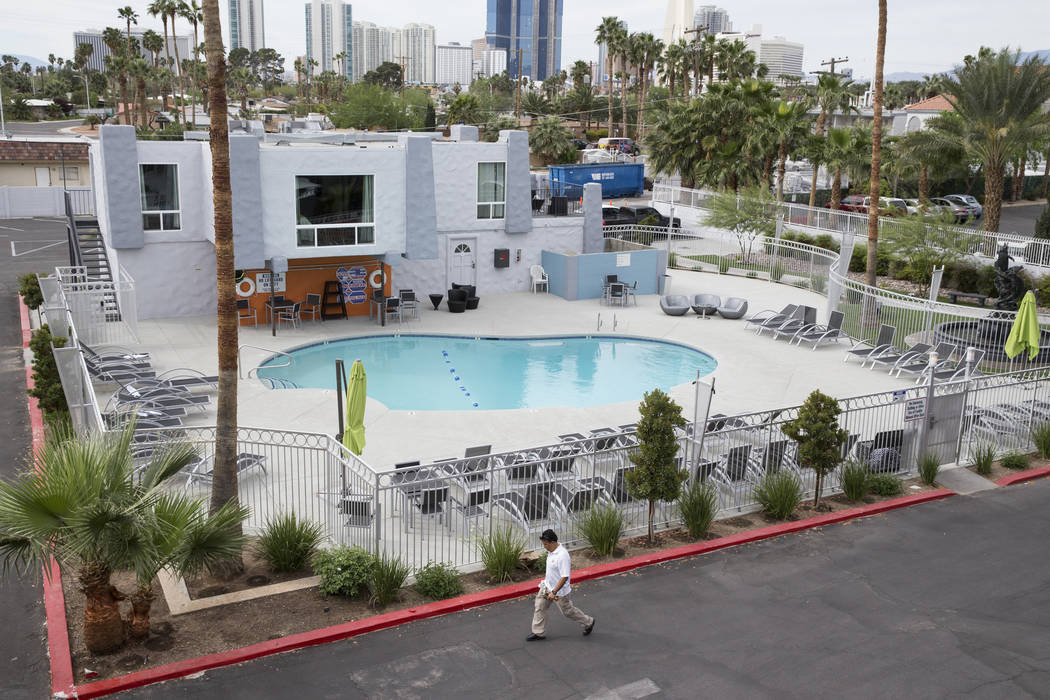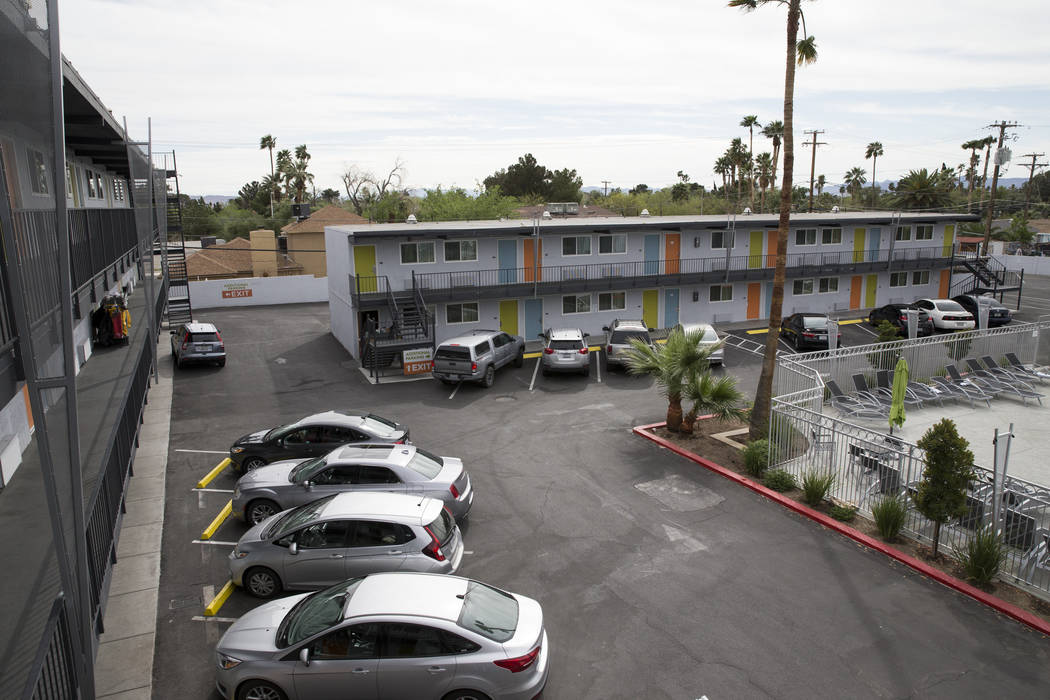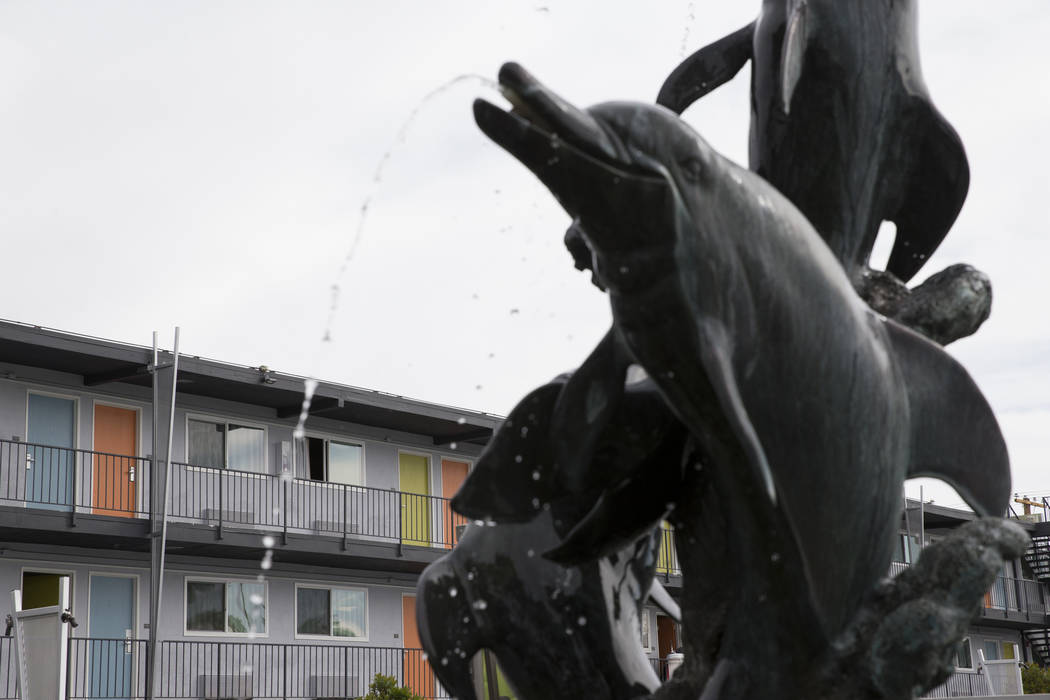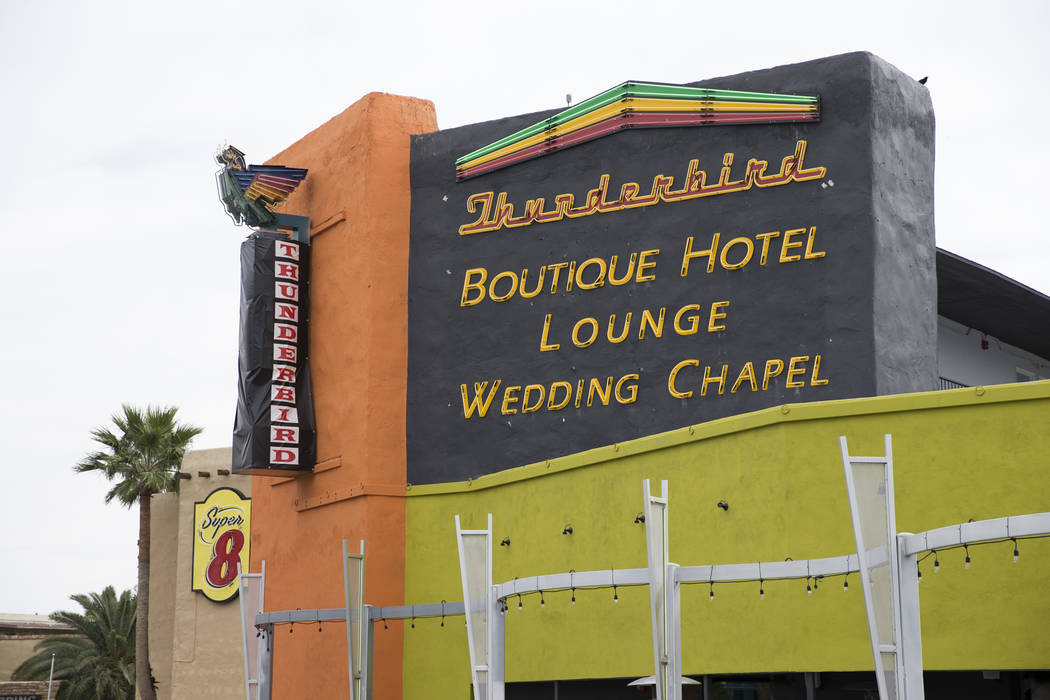 Motel owner Ilan Gorodezki serves a stretch of Las Vegas Boulevard that, some might say, ranges from seedy to tacky.
A strip club is across the street, abandoned buildings and vacant lots are short walks away, and a drive-thru wedding chapel is right nearby. But neighborhoods can change, and Gorodezki is gearing up for a towering overhaul to his part of the street.
The Las Vegas Planning Commission last week approved plans to develop a 15-story, 370-unit apartment building at the site of his adjacent Super 8 and Thunderbird motels on Las Vegas Boulevard South between Charleston and Oakey boulevards.
The tower, which would include 16,000 square feet of retail space, would be called Thunderbird Lofts.
Las Vegas City Council members are expected to consider the project on April 19.
Home construction has gained speed in the Las Vegas Valley in recent years, including for apartment complexes, though no one is building residential high-rises.
Real estate pros have attributed that in part to the valley's not-high-enough rents and lenders' skittishness. Moreover, it's practically a tradition in Las Vegas for developers to pitch towers and never build them.
There's no guarantee that Gorodezki will tear down his motels and build the rental complex, or that if he does, that he would spark a wider redevelopment in the area. But if he pulls it off, the project would at least bring some flashy real estate to a low-slung stretch of the boulevard between the Strip and downtown with cheap rooms, an adult "superstore" and Elvis-themed wedding chapels.
"We're trying to make a beautiful project," he said.
MORE TO FOLLOW?
Gorodezki, a 40-year-old Israeli native, said the tower's apartments would range from about 500 to 1,200 square feet. He said that average rental rates would hover around $3 per square foot – well above a typical apartment in the valley – and that its amenities would include a fitness center and spa, a bar and lounge, and a dog park. His target renters would be young professionals who work on the Strip or downtown.
Gorodezki, founder of I&L Investments and Management in Beverly Hills, California, said he is partnering on the project with investment firm Capital Foresight, also of Southern California. He declined to give the project's total cost.
A groundbreaking could be a year away, and construction would last two to 2½ years, Gorodezki said. He did not rule out selling the site, and he said the project could spark more development or other investment nearby.
"That's why I'm hoping we'll have a tower and the area will change," he said.
TUNNEL OF LOVE
Gorodezki acquired the Super 8 property, 1213 Las Vegas Blvd. South, through foreclosure in 2010, Clark County records show. He said it had been condemned, and the Review-Journal reported that city officials had branded the rundown property a public nuisance.
He bought the Thunderbird property, 1215 Las Vegas Blvd. South, in 2014, county records show. He said it had been a "beat-up" motel that charged $99 per week and drew no shortage of drug addicts and prostitutes.
City documents show that three code-enforcement cases — for illegal plumbing and construction, illegal temporary signage and a pool with stagnant water — were issued for the property in 2015. All were resolved within a month of being issued, in one case the next day.
Gorodezki said that he "inherited a lot of problems" at the motel and that it took time to clean everything up.
He said he spent "millions and millions of dollars" renovating the properties and that they get more than 100,000 guests per year, combined. The Thunderbird, for one, has a colorful, retro-style look, as well as a notice outside the bar and lounge that says: "This is where babies are made — not served."
Neighboring businesses include other motels, the Adult Superstore, the Talk of the Town strip club and A Little White Wedding Chapel, which features a mechanical sign of an Elvis look-alike swaying his legs back and forth. It also offers ceremonies at its 24-hour drive-up "wedding window," under the canopy-covered "tunnel of love."
In summer 2012, the RJ reported that Gorodezki was feuding with the Super 8's next-door neighbor, the Viva Las Vegas wedding chapel, over signage, parking and use of a common driveway.
Animosity peaked, the RJ reported, when Super 8 started towing the cars of chapel clients and visitors – including a rabbi officiating a wedding – who had parked in guest-room spaces.
The business owners later resolved the dispute.
Contact Eli Segall at esegall@reviewjournal.com or 702-383-0342. Follow @eli_segall on Twitter.