Developer strives to make Las Vegas arts district 'cool again'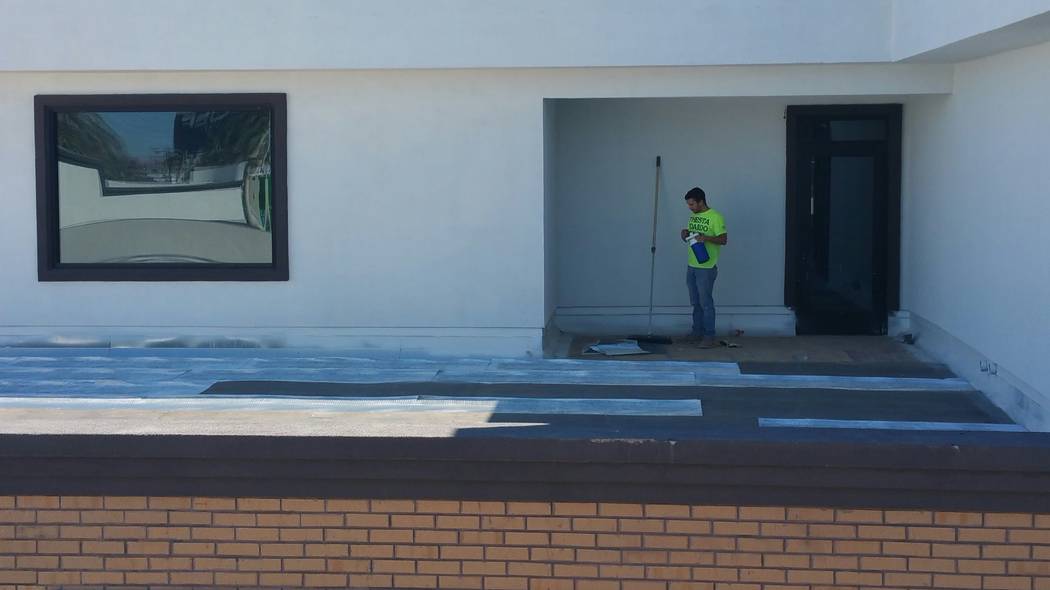 A brewery and other restaurant and retail businesses are expected to start moving into a downtown Las Vegas commercial development in September.
That's the latest news from Jonathan Kermani, the Los Angeles-based developer who has been purchasing buildings around downtown's arts district.
"We really are trying to bring a welcoming feel to that property," Kermani said.
The plan is for the development, at 1025 S. Main St., near the intersection with Coolidge Avenue, to draw artists, locals after work and tourists to hang out.
The Main and Coolidge development, dubbed First and Main, will host a yet-to-be-named brewery with a deck overlooking the arts district. It will have patio space and room for retail, other restaurants and office space.
Lease negotiations are ongoing, Michael Boscia with property broker Dapper Cos. said.
Kermani also owns the Mission Linen building at the corner of First Street and Coolidge Avenue and the nearby Art Square and Arts Factory at Charleston Boulevard and Main Street.
He is a board member for the monthly First Friday event hosted in the shared Art Square and Mission Linen parking lot. He also owns the Adult Superstore building at Bonneville Avenue and Main Street. Kermani said he can't yet discuss plans for that property.
"We saw a community that is underserved and has a lot of potential," he said. "There is a pent-up demand by Las Vegans who want a sense of culture and community that they can congregate to outside the Strip."
Kermani's projects come as Downtown Project, the downtown revitalization group funded by Zappos CEO Tony Hsieh, makes progress on the Fremont9 apartment complex under development at Fremont and Ninth streets and Dapper Cos. progresses on the Huntridge Shopping Center.
Downtown Project's 211 apartments at Eighth Street and Stewart Avenue is 90 percent full, project spokeswoman Megan Fazio said. The apartments have 312 studio apartments.
Kermani's art district plans will go in hand with Downtown Project's plans for the area, Fazio said.
Contact Wade Tyler Millward at wmillward@reviewjournal.com or 702-383-4602. Follow @wademillward on Twitter.