Dignitaries, Strip visitors experience air of new era as High Roller opens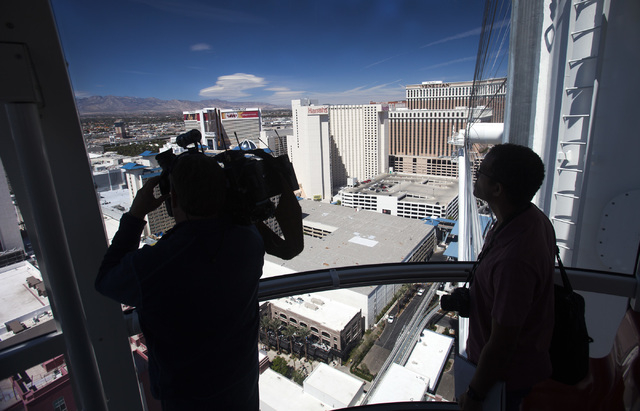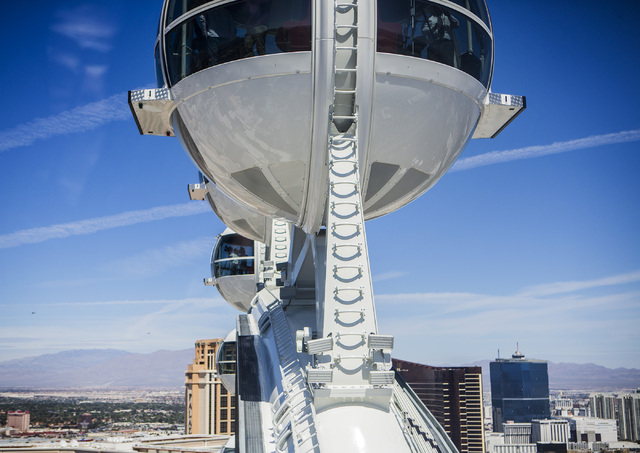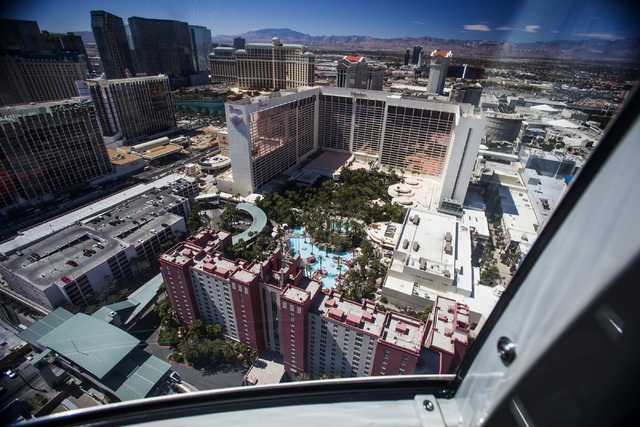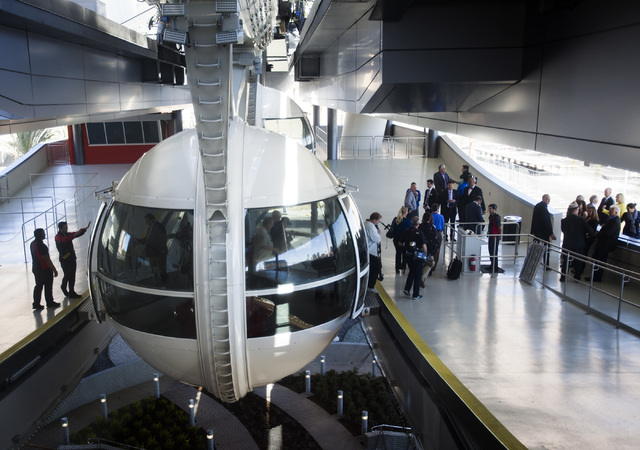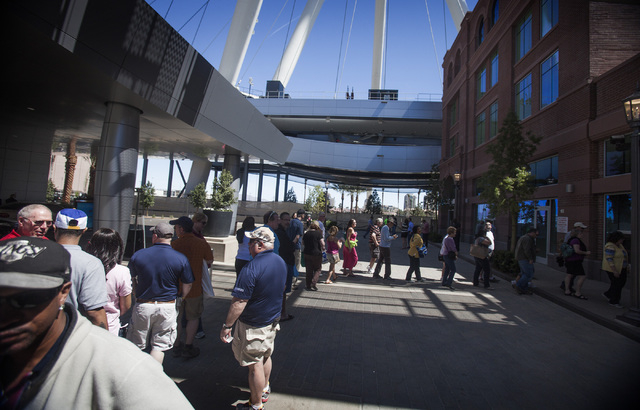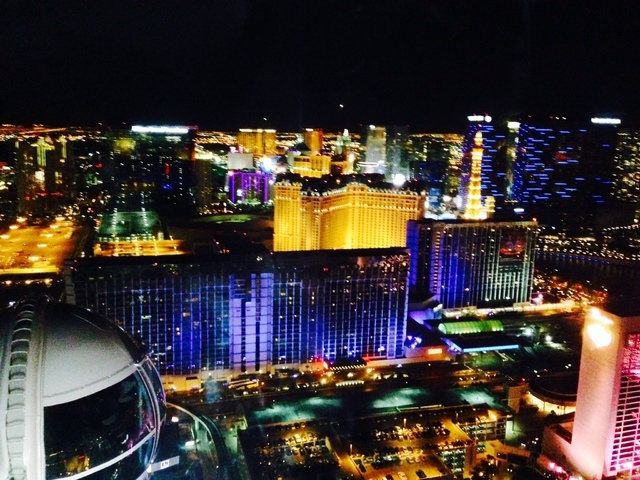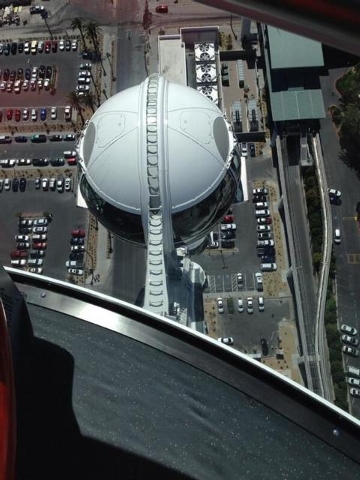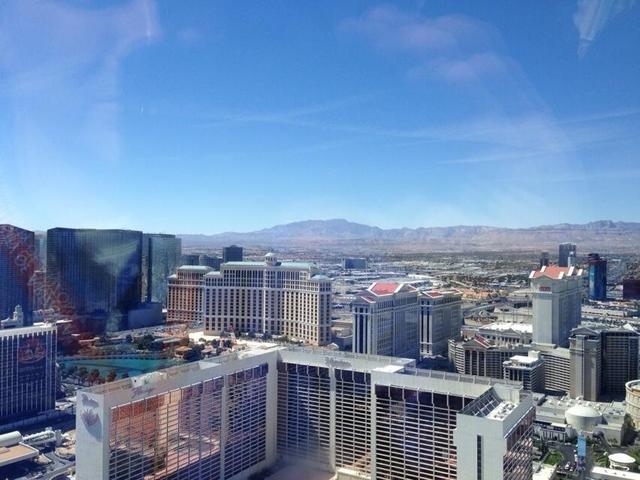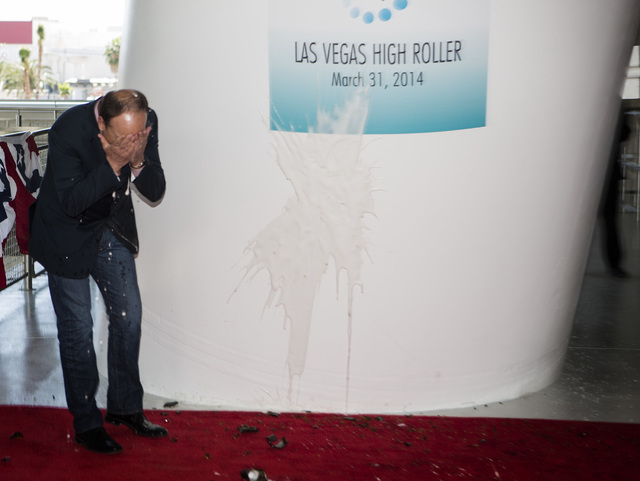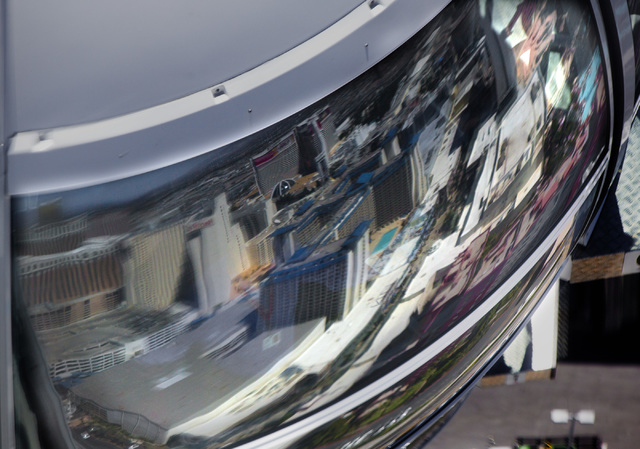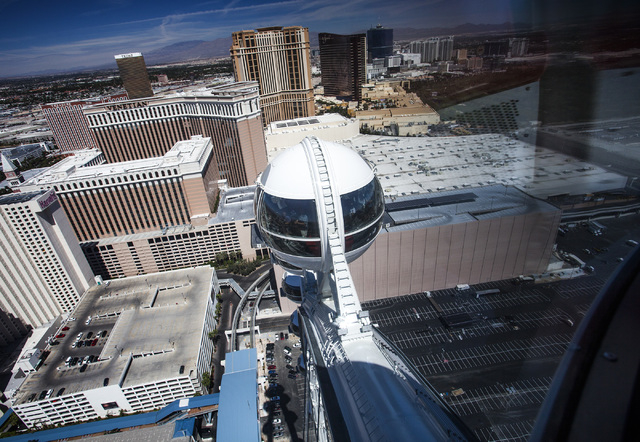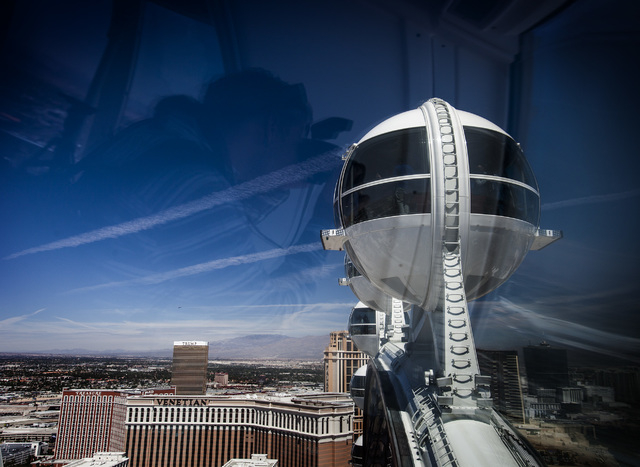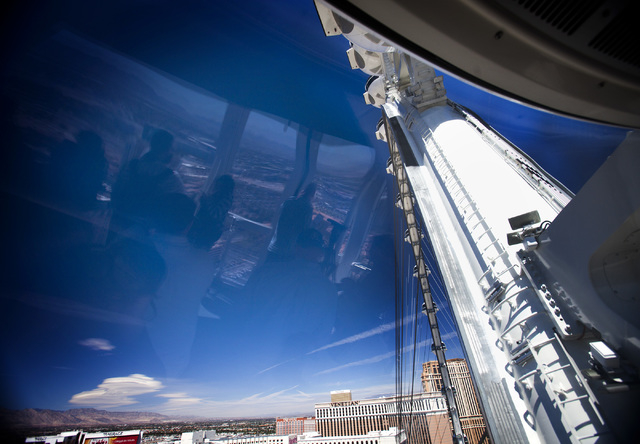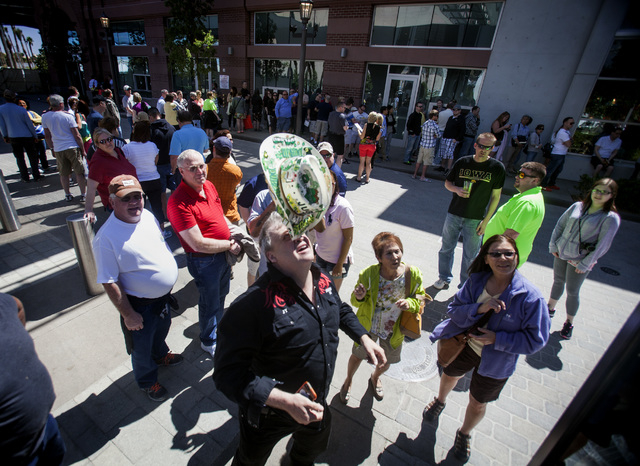 Lisa McPherson was in town for a cousin's wedding when she suggested to family members Monday morning they should ride the High Roller observation wheel — the centerpiece of The Linq retail, dining and entertainment attraction.
"If I didn't, I thought I would be sorry," said McPherson, a resident of Vancouver Island, British Columbia.
Turns out, McPherson, her husband, Doug and parents, Leif and Charlene Wadelius, were among the first paying passengers to ride the 550-foot-tall Strip attraction.
"Really?" she said in astonishment when told passengers who held 1 p.m. tickets would be among the first to experience Las Vegas' newest customer draw.
"Now I'm really glad we came," she said.
The High Roller opened for business Monday five days after Clark County officials certified the wheel's safety and operating and safety procedures and granted The Linq's management team an operating permit.
After Linq managers, the High Roller's developers, executives from Linq owner Caesars Entertainment Corp., elected officials and media members took an initial 30-minute cruise, the public hopped aboard one of the High Roller's 28 cabins.
Each pod holds up to 40 passengers.
News of the opening traveled fast.
People lined up Monday morning in front of the High Roller ticket office once it became known the attraction was ready for customers. A daytime ride cost $24.95 a person; a nighttime ride, after 6 p.m., is $34.95 per customer.
Gary Simonson of Forest Lake, Minn., walked away holding a ticket for an 8 p.m. ride.
"I like the nightlife," he said.
The Linq, which includes 300,000 square feet of stylish retail offerings, trendy restaurants and hip entertainment venues, has been opening in phases since December. Most of the major attractions, including Brooklyn Bowl, Yard House, and Sprinkles Cupcakes, opened in March.
Linq developers never gave a date for the High Roller opening as the observation wheel — promoted as taller than the London Eye or the Singapore Flyer — needed several rounds of testing.
"We're excited to finally get it open," said Linq General manager Jon Gray, who has ridden the wheel eight times during testing.
If there was glitch, it came during the christening. Linq Executive Project Director David Codiga and Caesars Chief Marketing Officer Tariq Shaukat shattered bottles of Dom Perignon against one of the support structures. But Codiga's bottle shattered in such a manner that he was covered in Champagne.
The High Roller's pods have television displays that show riders how high up they are during the 30-minute revolution, including a signal when the pods have reached the wheel's apex. There is also bench seating, but it was hardly used as passengers moved about the cabin to take in the 360-degree views of the Strip and Las Vegas.
The media and dignitary tour prompted dozens of Tweets and other social media postings from the riders, signifying the High Roller's opening.
"Inaugural ride," posted Rep. Dina Titus, D-Nev., on Twitter with her signature hashtag, "Only in District 1."
Equally excited was Las Vegan Diane Lemon, who waited patiently with her 1 p.m. ticket. Lemon, who has lived in Las Vegas 10 years, watched the attraction being built.
"I can see it from my mailbox," Lemon said, "especially at night when it's lit up."
Once she heard Monday the High Roller was opening, she passed on a trip to gym to buy a ticket for the wheel.
"The gym will be here tomorrow," Lemon said. "I'm really happy about this."
Lemon was alone but quickly made friends.
Gay and Kenny Boogren of Yucaipa, Calif., also heard about the opening and were excited about being among the first official passengers. They shared Lemon's enthusiasm and talked like longtime friends, even though they had met just a few minutes earlier.
Angela Moyaert and Simone Coppeun of Ontario were staying at Bally's and could see the High Roller from their room. Monday morning, they heard about the opening and rushed over.
Moyaert said she had ridden the London Eye and was looking forward to comparing the experience with the High Roller.
"You need to say this one is taller," Lemon said.
Contact Howard Stutz at hstutz@reviewjournal.com or 702-477-3871. Follow him on Twitter: @howardstutz