Dignity Health plans four neighborhood hospitals
January 25, 2016 - 7:07 pm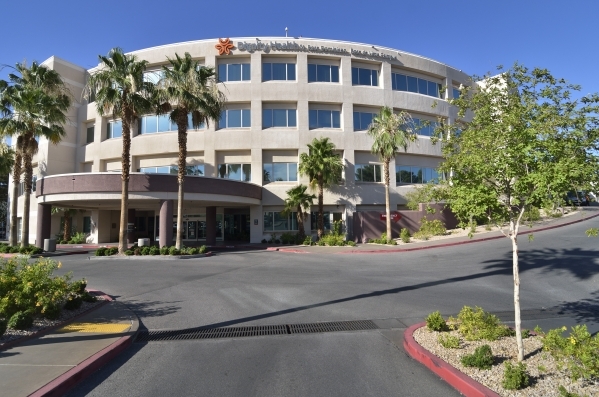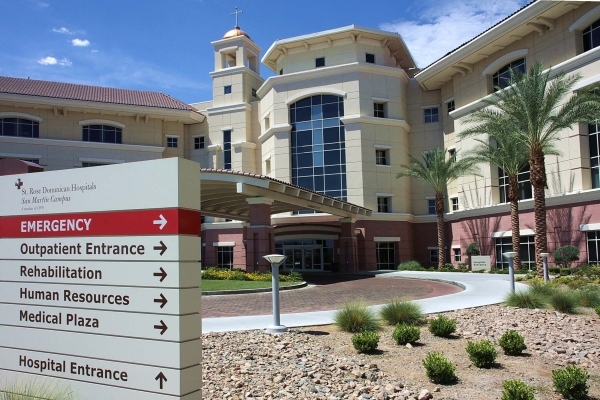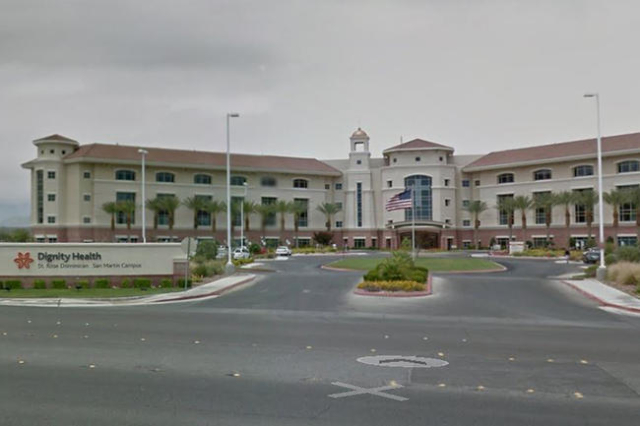 A new hospital model is coming to the Las Vegas Valley.
Dignity Health, which runs three St. Rose Dominican campuses in Henderson and southwest Las Vegas, plans four smaller neighborhood hospitals across the Las Vegas Valley in the next two years.
The medical centers will have six to eight inpatient beds each, compared with the 120 to 330 beds inside Dignity's existing local campuses. They'll also house primary-care offices, full emergency departments, diagnostic imaging services and lab services. They'll cost about $25 million each to build.
The idea is to shift less critically ill patients away from Dignity Health's regional acute-care centers, said Brian Brannman, Dignity Health Nevada's senior vice president of operations. Dignity Health officials also hope to bring more primary care into underserved neighborhoods.
"We want to focus our existing hospitals on much more complex care, and giving that care in an excellent way," Brannman said. "We're going to reach a point where our larger hospital platforms are going to be where you have people with catastrophic or major illnesses. A lot of people come to emergency departments with problems that may not meet the pure, clinical definition of life-threatening injury. We want to create a more streamlined way of giving them care."
Of the 250 people a day who visit St. Rose Dominican's Siena campus at 3001 St. Rose Parkway, 60 percent are at a "lower level of acuity," Brannman said.
Dignity Health's first neighborhood hospital will break ground March 2 and open in early 2017 at Craig Road and Martin Luther King Boulevard in North Las Vegas.
North Las Vegas has just one acute-care medical center, the 177-bed North Vista Hospital at 1409 E. Lake Mead Blvd.
Dignity Health campuses are also planned at the 215 Beltway and West Flamingo Road; Sahara Avenue and Decatur Boulevard; and Blue Diamond Road and Decatur.
Each hospital will create more than 100 permanent jobs. They're scheduled to open by summer 2017.
Texas-based hospital manager Emerus, which has relationships with prestigious hospital systems including Baylor University's Health Care System, will partner with Dignity Health to build and operate the medical centers. The joint venture will also "lay the groundwork for additional facilities through the region," Dignity Health said in a statement.
"We are honored to partner with Dignity Health-St. Rose Dominican, an organization that values excellence, compassion and collaboration," said Dr. Toby Hamilton, CEO of Emerus. "Dignity Health-St. Rose Dominican hospitals will continue to grow as the Las Vegas region grows. They are positioned to be the region's leader in the delivery of efficient, value-driven, community-based health care now and into the future."
Dignity Health's expansion plans come amid an ongoing boom in local hospital construction.
Dignity just doubled the size of the emergency room and added 96 private inpatient beds to its 326-bed Siena campus. It also expanded its admitting, nutrition, radiology, pharmacy and endoscopy services.
Valley Health System is building a 144-bed, four-story tower to go with its 237 existing beds at Spring Valley Hospital Medical Center, at 5400 S. Rainbow Blvd. The expansion is scheduled for completion in the fall.
Valley Health is also adding 36 beds on the fourth floor of Centennial Hills Hospital Medical Center at 6900 N. Durango Drive, for a total of 226 beds when the project is finished in late 2016.
Sunrise Health System's Southern Hills Hospital & Medical Center, at 9300 W. Sunset Road, will grow from 134 beds to 180 beds in early 2016.
And Valley Health is planning its sixth local acute-care hospital, the $168 million Henderson Hospital inside the Union Village development at U.S. Highway 95 near Galleria Drive and Gibson Road. The $168 million hospital will have 142 beds for pediatrics, surgery and emergency care.
Brannman said Dignity Health will consider two to four more sites for its neighborhood hospital concept if the first four are well-received.
Brannman and other health industry experts said there's room in the local market for smaller medical centers despite the surge in hospital construction.
Population growth in new master plans such as Henderson's Cadence and Inspirada communities and the northwest's Skye Canyon will spur demand for additional health services, Brannman said.
"They're putting them in strategic locations to expand access for specific geographic locations," said Doug Geinzer, CEO of trade group Las Vegas Health, Education, Advocacy and Leadership of Southern Nevada. "They're in areas where there are access challenges."
North Las Vegas and the Blue Diamond Road area are both "grossly underserved in hospital beds," Geinzer said.
Dr. Mitchell Forman, dean of the Touro University Nevada medical school in Henderson, agreed that it "makes sense" to divert less ill people to smaller hospitals.
But in the long run, larger centers such as Dignity Health's 100- and 300-bed hospitals, are a better option for the community, Forman said. That's because big hospitals can create more residency positions for doctor training, which helps boost the number of providers in the community.
Las Vegas ranks No. 47 in the nation for its share of primary-care doctors and access to emergency rooms, Brannman said.
"From my perspective, this is a drop in the bucket," Forman said. "It doesn't increase the capacity of our programs so that you can have more robust graduate medical education.
Contact Jennifer Robison at jrobison@reviewjournal.com. Find @_JRobison on Twitter.