Dow drops more than 900 points, ends worst week since 2008
Updated March 20, 2020 - 5:41 pm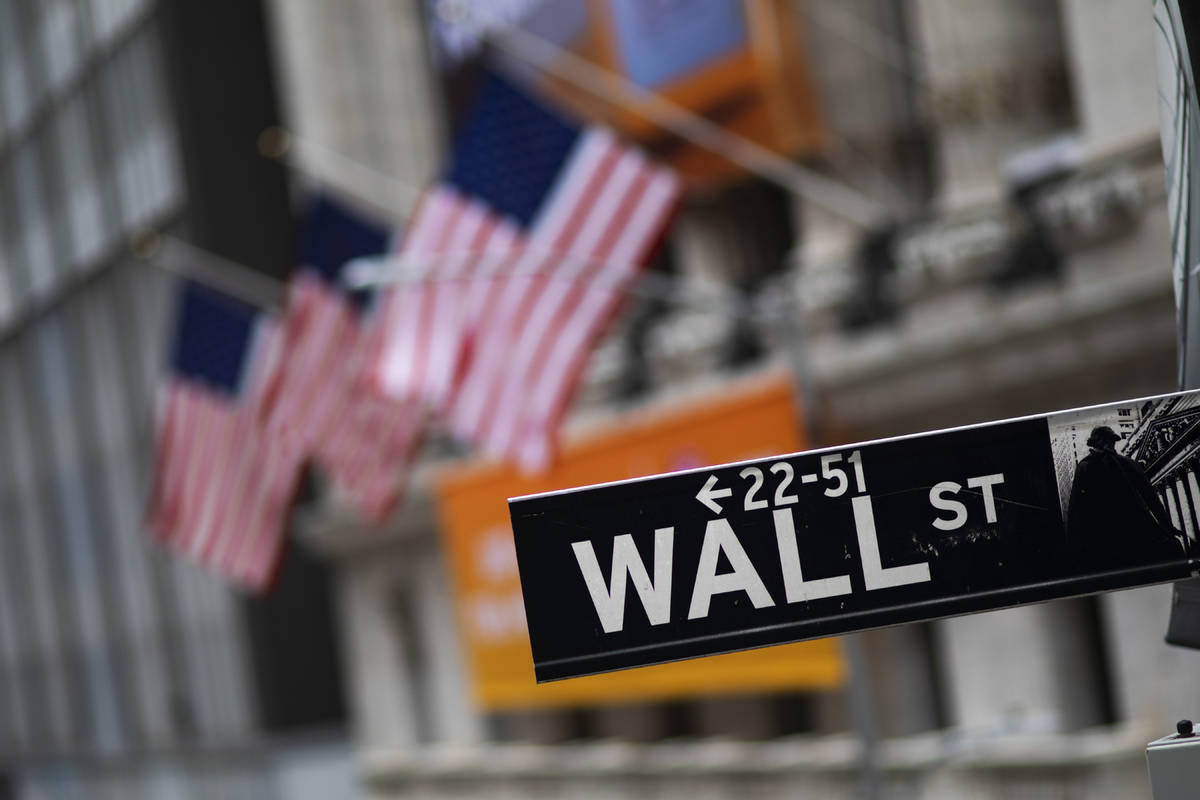 Wall Street ended the week the same way it began: in full retreat from the coronavirus.
Stocks fell sharply and the price of oil sank Friday as federal and state governments moved to shut down bigger and bigger swaths of the nation's economy in the hope of limiting the spread of the outbreak.
The Dow Jones Industrial Average slid more than 900 points, ending the week with a 17.3% loss. The index has declined in four of the last five weeks.
The latest sell-off wiped out the gains from a day earlier and capped the market's worst week since the financial crisis of 2008.
Investors are worried that the coronavirus will plunge the U.S. and other major economies into deep recessions. Steps to contain the spread of the outbreak are causing massive disruptions and layoffs. Optimism that emergency actions by central banks and governments to ease the economic damage has waned as investors wait for the Trump administration to deliver on legislation that will pump billions of dollars into hurting households and industries.
"The coronavirus is shutting the economy down," said Lindsey Bell, chief investment strategist at Ally Invest. At the same time, oil prices are being pulled lower by increased supplies at a time when demand is declining.
"This is kind of a double-whammy for the economy," she said.
Stay-at-home orders
Friday's selling accelerated after New York Gov. Andrew Cuomo ordered that most workers stay home. The declaration came a day after California announced similar measures. The move leaves restaurants, retailers and other businesses dependent on consumer traffic in economic limbo as they're forced to close doors and furlough or lay off workers.
The measures also mean less demand for oil. U.S. crude dropped about 21% and moved below $20 a barrel for first time since February 2002.
Investors say they need to see the number of new infections stop accelerating for the market's volatile skid to ease.
"We just don't know what the next two weeks will bring," said Paul Christopher, global market strategist at the Wells Fargo Investment Institute. "Are we going to follow the same infection curve as other countries and the number infections will drastically accelerate? That's when the storm is going to come."
More than 10,000 people have died. There are more than 246,000 cases worldwide, including nearly 85,000 people who have recovered.
For most people, the coronavirus causes only mild or moderate symptoms, such as fever and cough, and those with mild illness recover in about two weeks. Severe illness including pneumonia can occur, especially in the elderly and people with existing health problems, and recovery could take six weeks in such cases.
Index down 31.9%
The Dow fell 913.21 points, or 4.5%, to 19,173.98. The S&P 500, the benchmark for many index funds held in retirement accounts and the measure preferred by professional investors, fell 4.3% after being up 1.8% earlier. The index is down 31.9% since reaching a record high a month ago.
Investors sought safety in U.S. government bonds, driving their yields broadly lower. The 10-year Treasury yield, which influences interest rates on mortgages and other consumer loans, slid to 0.88% from 1.12% late Thursday. At least that's normal markets behavior. Earlier in the week investors were selling stocks and bonds at the same time in a desperate rush to raise cash.
Oil has been plunging recent weeks as investors anticipate a sharp drop in demand for energy as manufacturing, travel and commerce grind nearly to a halt. It's down from $45 a barrel earlier this month. A price war between Saudi Arabia and Russia has also pushed oil lower.