Downtown Summerlin holiday parade boosts brand, attracts shoppers
November 17, 2018 - 8:14 am
Updated November 17, 2018 - 12:43 pm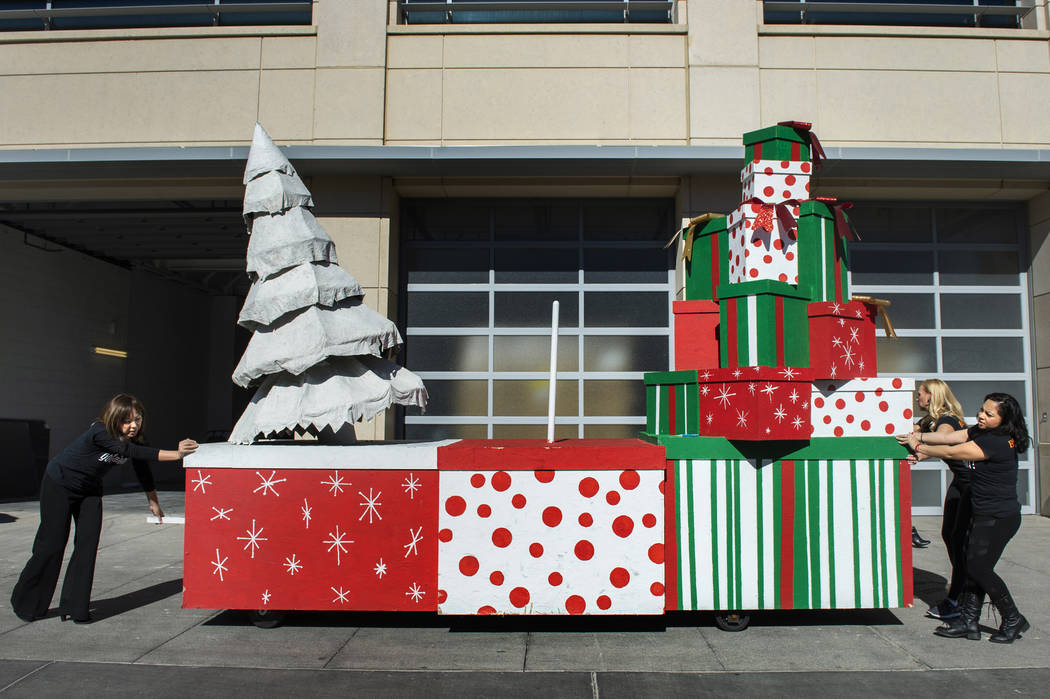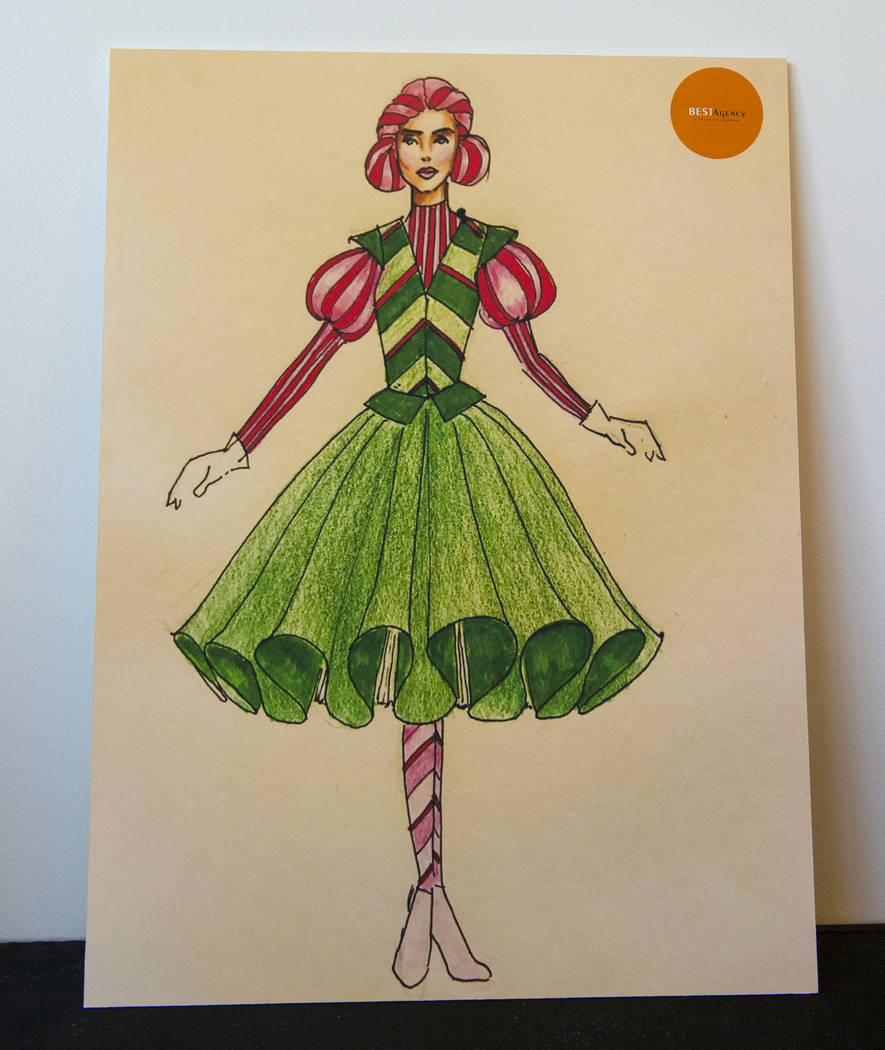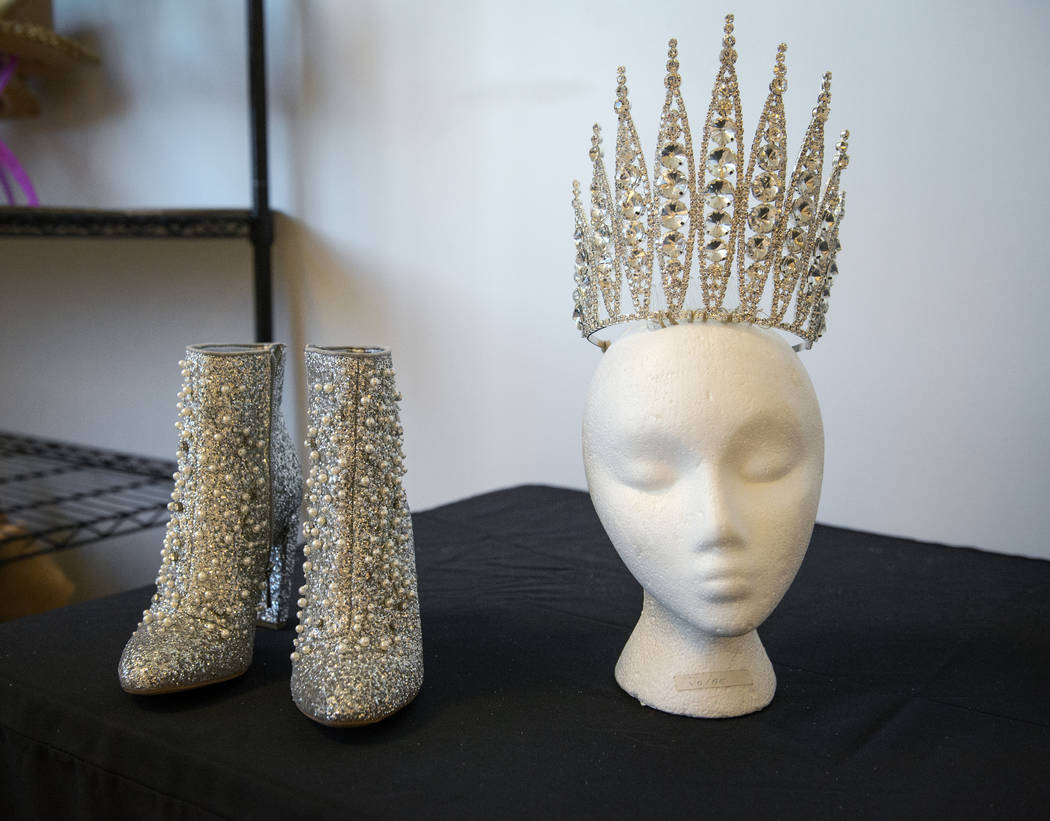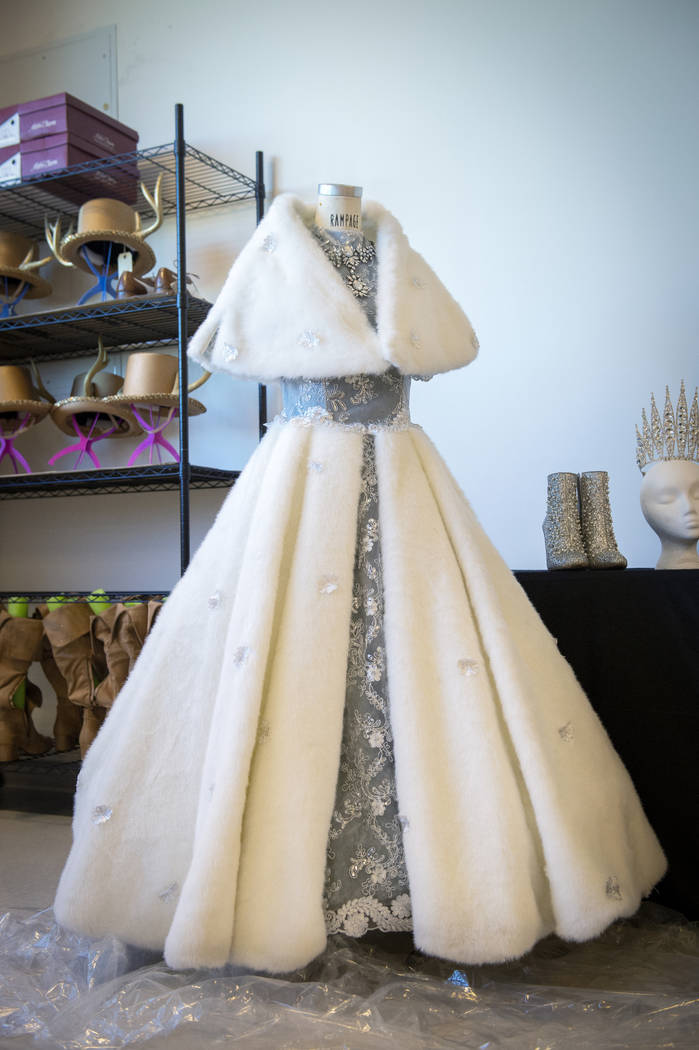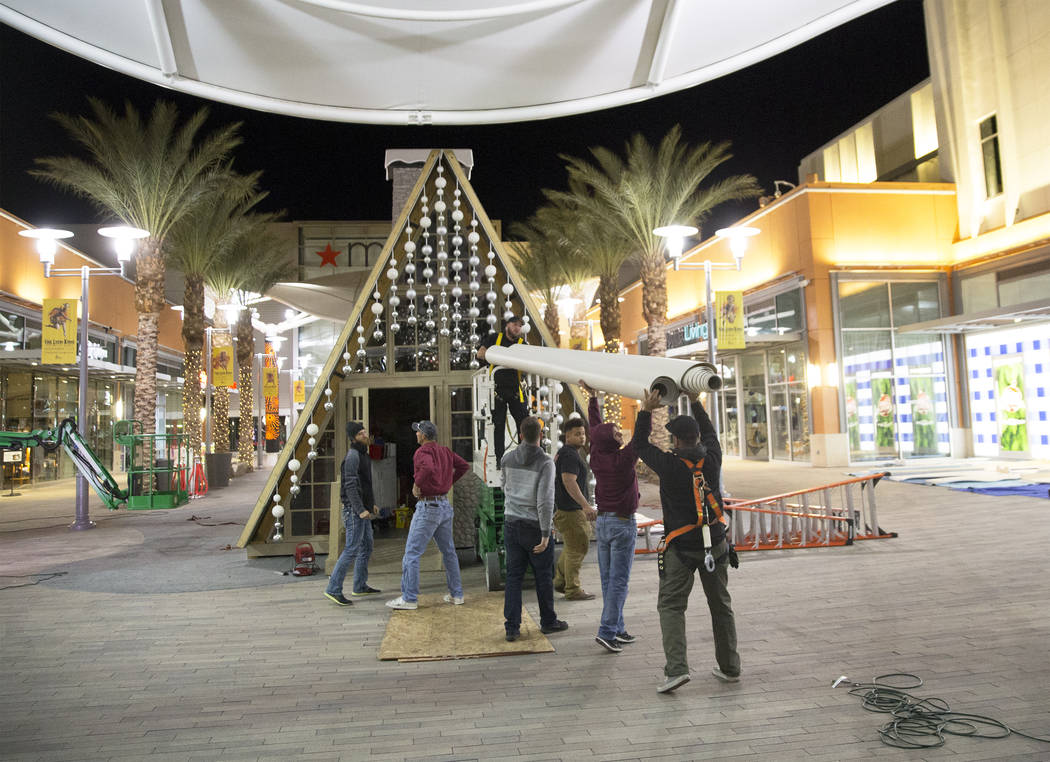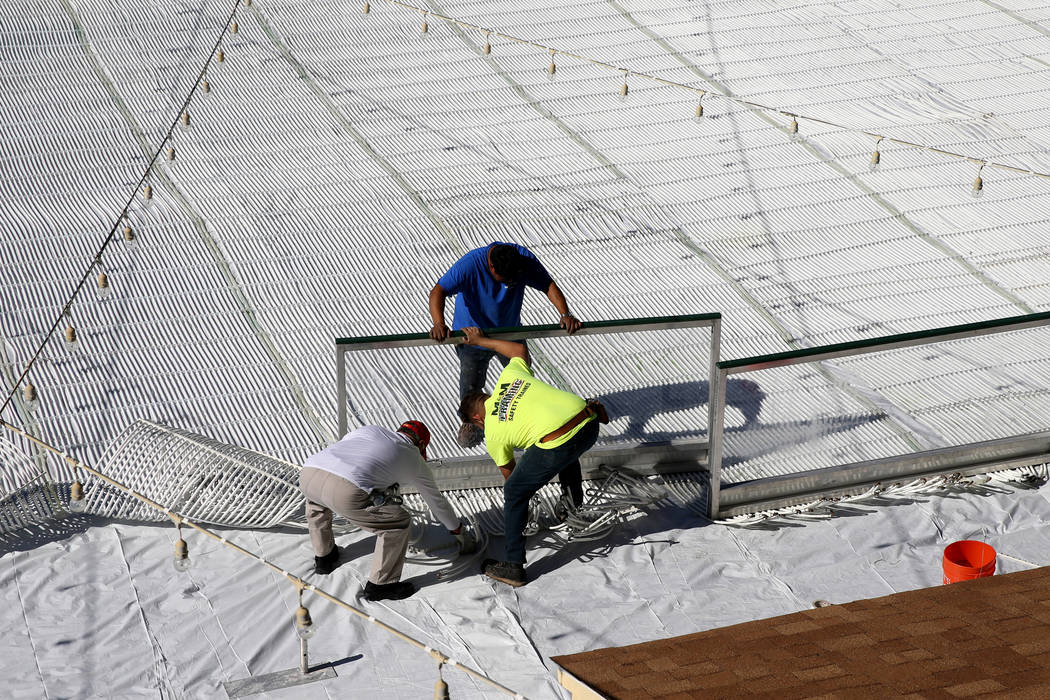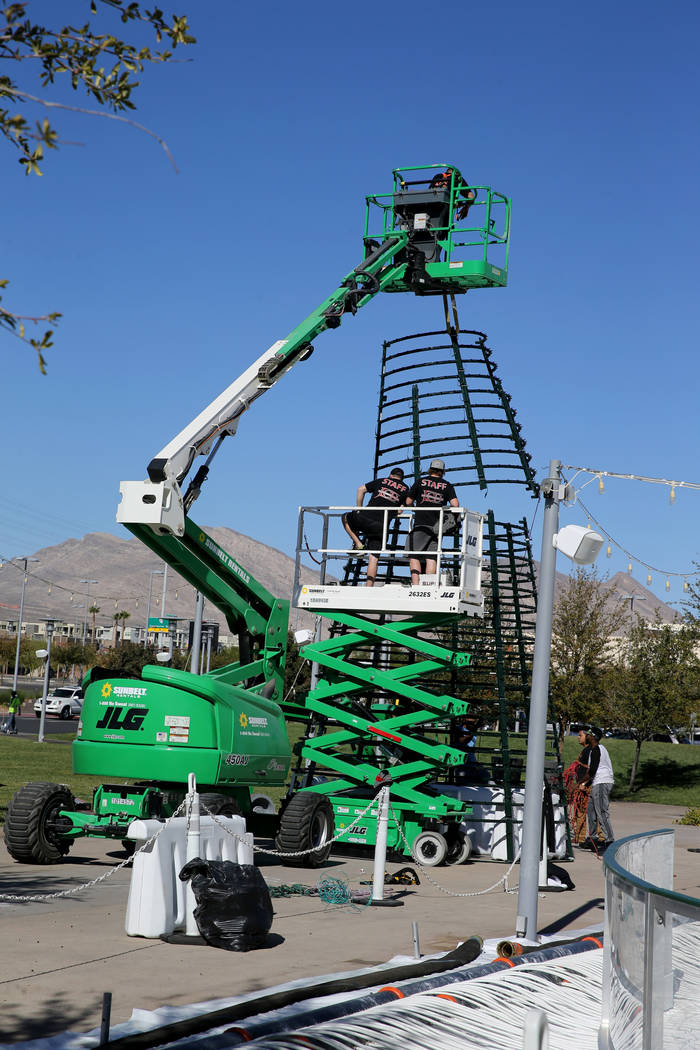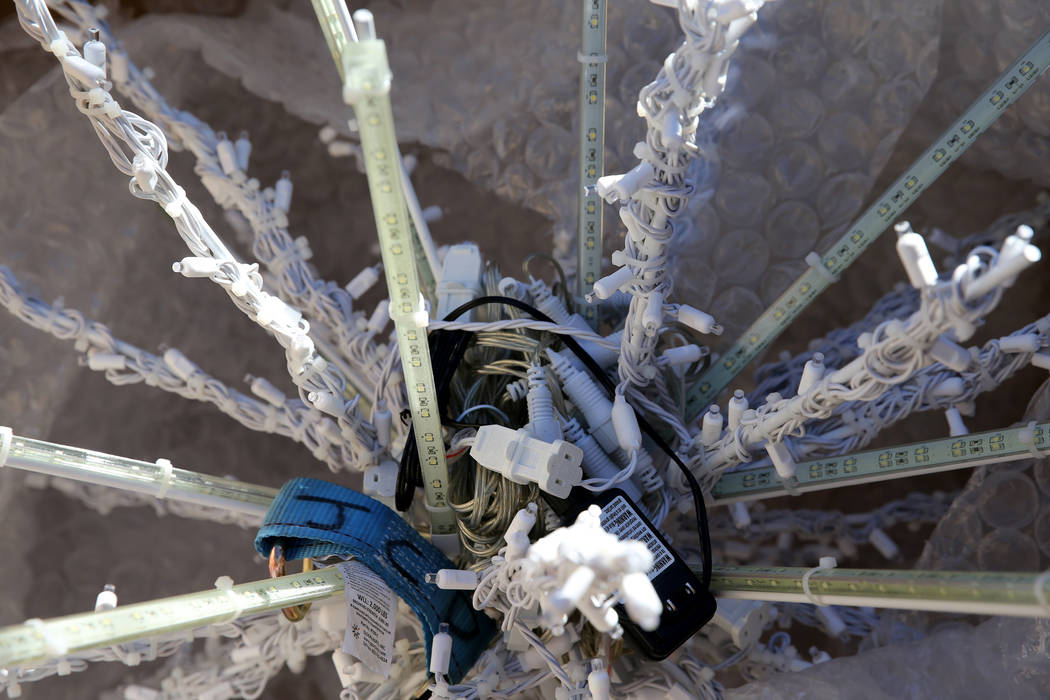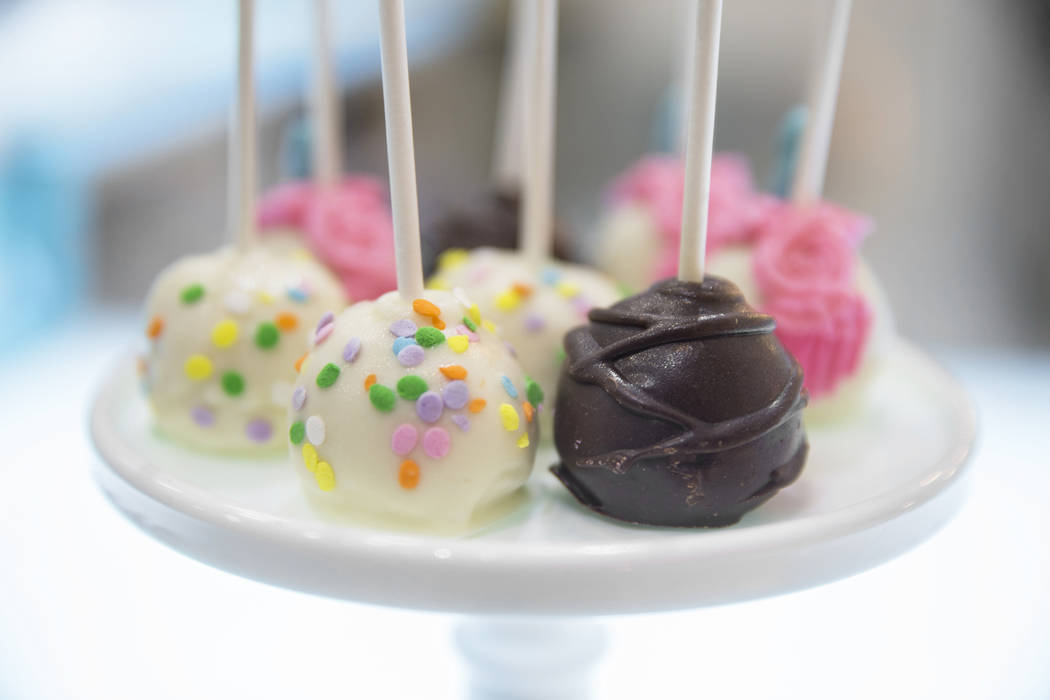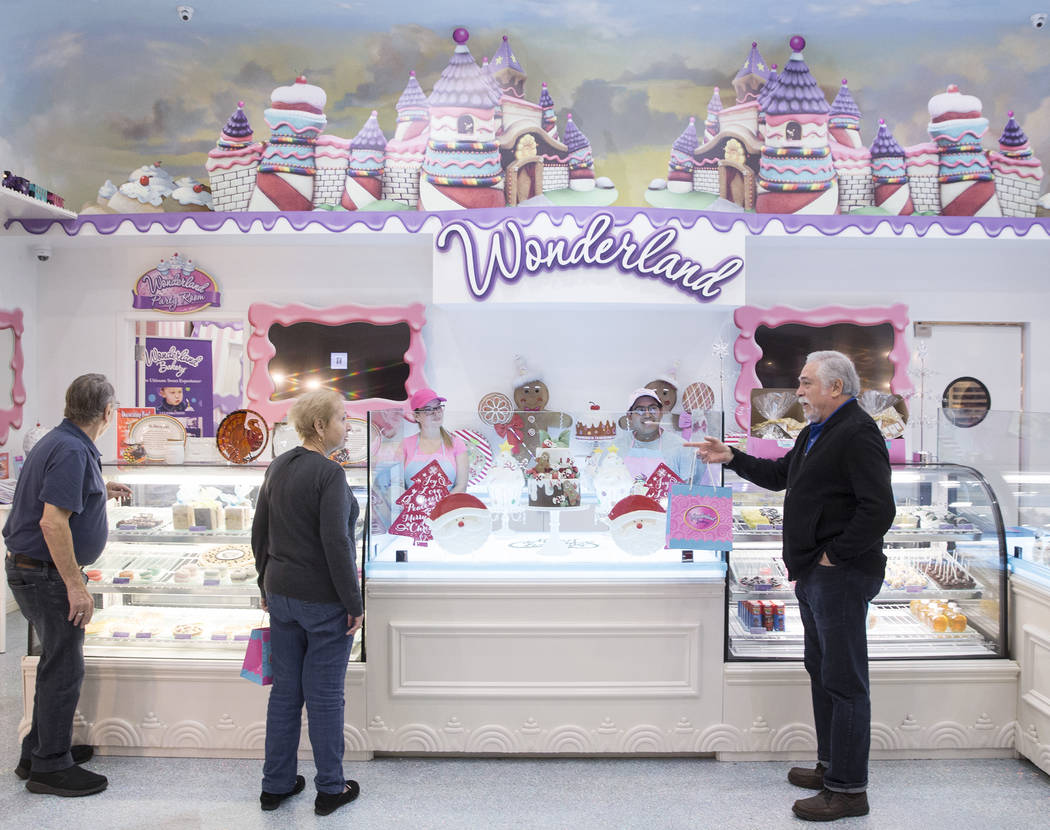 Jason Chan and his family make an evening of their annual trip to the Downtown Summerlin holiday parade.
They may grab dinner, see a movie, grab an ice cream sandwich. Chan estimates he'll spend around $200 in the shopping center — worth it, he said, for the fun he has with his wife and two young sons.
"It puts you in the holiday spirit," said Chan, who lives in the southwestern valley. "You're trying to make memories."
Chan's spending is also worthwhile to Downtown Summerlin and the surrounding master-planned community, justifying the Downtown Summerlin marketing team's yearlong planning for the parade.
The shopping center declined to say how much it spent on the parade. But the benefits are clear. More than 1,500 people were expected for opening night, people who will shop and associate the Summerlin brand with a good time.
Christmas in January
While holiday celebrations for most probably started in November, the Downtown Summerlin marketing team issued its request for proposals for a new parade production company in January.
By March, it had contracted with BESTAgency, a talent agency based in the Las Vegas area. This would be the agency's first parade with floats, and the plan called for almost 50 performers with six moving floats themed around classic holiday movies and pulled by tandem bicycles.
"It's about getting them to the property and having them feel connected to something," Downtown Summerlin marketing director Halee Harczynski said. "Once they are here, we hope they stay and grab dinner after or do a little holiday shopping."
Spectacles and events are classic tools for shopping centers to draw a crowd. And they've become more important than ever at a time when brick-and-mortar shopping competes with the convenience and prices of e-commerce, said Stephanie Cegielski, spokeswoman for the International Council of Shopping Centers trade group.
Drawing a crowd
Sondra Ames, owner of Downtown Summerlin tenant Wonderland Bakery, said the shopping center's events helped sell her on her first location outside Southern California.
Downtown Summerlin is the only shopping center Ames has worked with that has a holiday parade, she said. But the spectacle is what's needed to move shoppers off computers.
"Families are so busy these days," Ames said. "They're looking for something fun and creative in their free time."
Ames said she hopes her decorated bakery window, with pink-and-blue stockings and trees, will attract paradegoers. After the summer slowdown, this is among the busiest times for her and the 1,500-square-foot bakery.
In preparation for the holiday season, she has also hired eight or so seasonal employees to help with the baked goods, decorating classes and poster-hanging to advertise deals on her cookies and gingerbread houses.
"It's important, I think, to have an experiential brand," she said. "It's something you can't commoditize. … You can't decorate a house online."
Win for tourism, marketing
For a master-planned community like Summerlin, parades help fill the events calendar and sell potential homeowners on quality of life. As a marketing tool, they have their success stories.
The Macy's Thanksgiving Day Parade is the best example of a company that gained international recognition with help from a large event, said Steve Schmader, CEO of the International Festivals and Events Association, a trade group for the festival industry.
Macy's is mum on the costs. San Francisco-based cashback website Ebates estimated that the parade costs at least $10.4 million.
McAllen, Texas, population about 150,000, has grown the largest holiday parade in the state. Now in its fifth year, the parade should draw thousands of people on Dec. 1. Plus, the parade has received sponsorship from the likes of Budweiser and H-E-B grocery stores, Schmader said.
According to a city report, McAllen spent about $754,000 on the parade during its 2015-16 fiscal year and budgeted $850,000 for its 2017-18 fiscal year.
"Everybody is trying to find a way to stand out to whoever their stakeholder audience is," Schmader said. "Everybody has to find something that makes them different."
Show time
Leading up to the parade's Friday debut, 10 seasonal Downtown Summerlin workers put in 50 hours each creating a temporary ice rink inside the shopping center.
About 20 seasonal workers spent a week decorating the shopping center, including a 1,400-square-foot cottage for a Santa Claus performer. Most of the work was done at night to avoid disturbing shoppers.
"It's a whole team effort over here," said Gary Hornick, chief engineer for Downtown Summerlin.
BESTAgency, the parade producer, auditioned over 100 dancers ages 10 and older from as far away as Utah.
Six agency staffers handled the costumes, about 10 per float.
The week of the parade, costume-makers addressed the final touches. They swapped out accessories for better-matching ones, resized shirts that became untucked. The performers dedicated four weekends of rehearsals, about four hours a day, then added weekday early-morning and late-night rehearsals until launch.
All this work benefits not only Summerlin but also the entire valley, shopping center marketing director Harczynski said.
"The holiday parade is about families and creating household traditions that people look forward to attending," she said. "We hope our holiday parade and events do just that."
The Review-Journal is a sponsor of the Downtown Summerlin Parade.
Contact Wade Tyler Millward at 702-383-4602 or wmillward@reviewjournal.com. Follow @wademillward on Twitter.
Downtown Summerlin holiday parade
— Started Friday and runs through Dec. 22
— Every Friday and Saturday at 6 p.m.
— Starts at H&M on Park Centre Drive and ends at Foot Locker