Clark County residents voice displeasure over utility bills
Updated September 1, 2023 - 10:05 am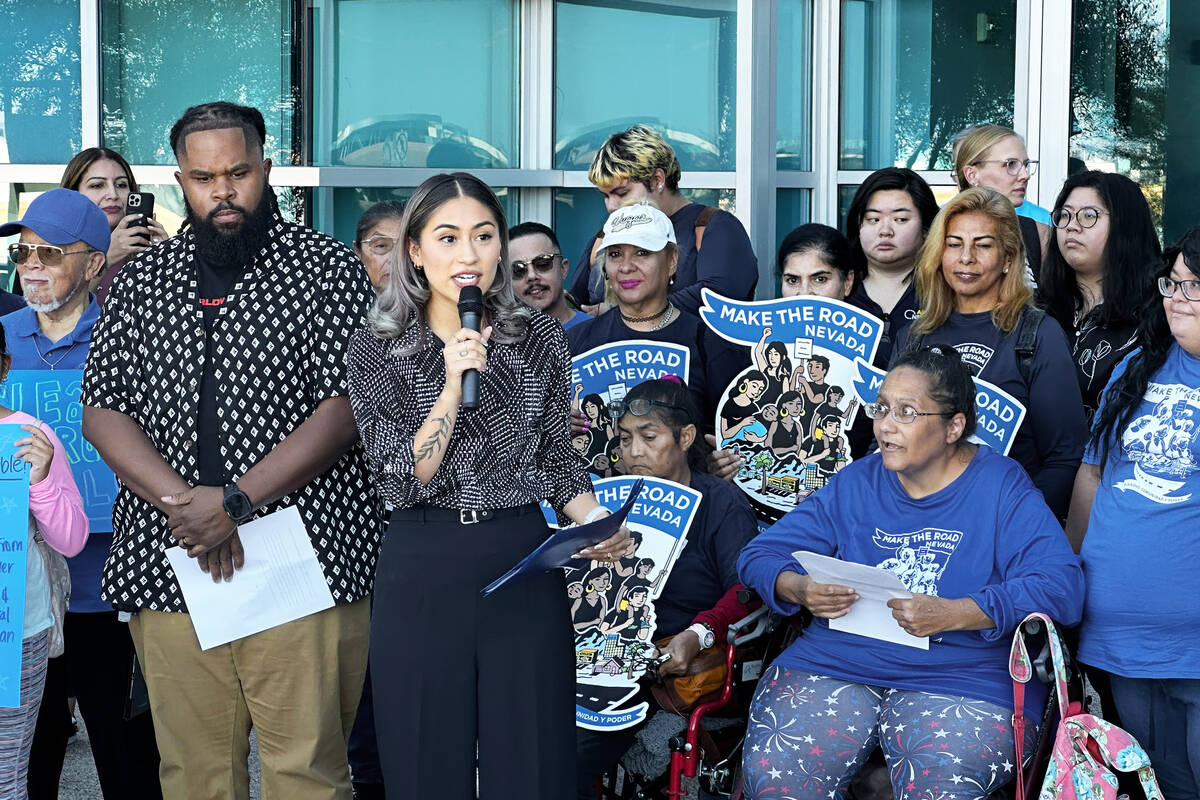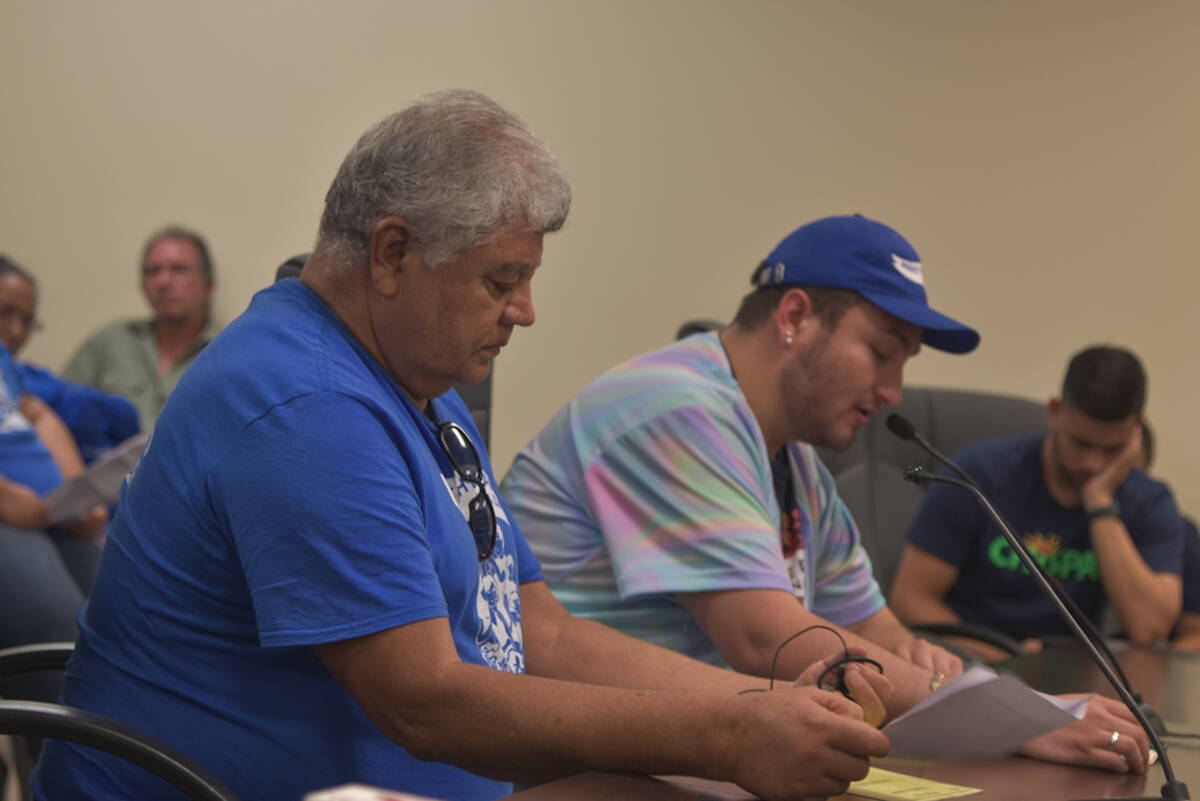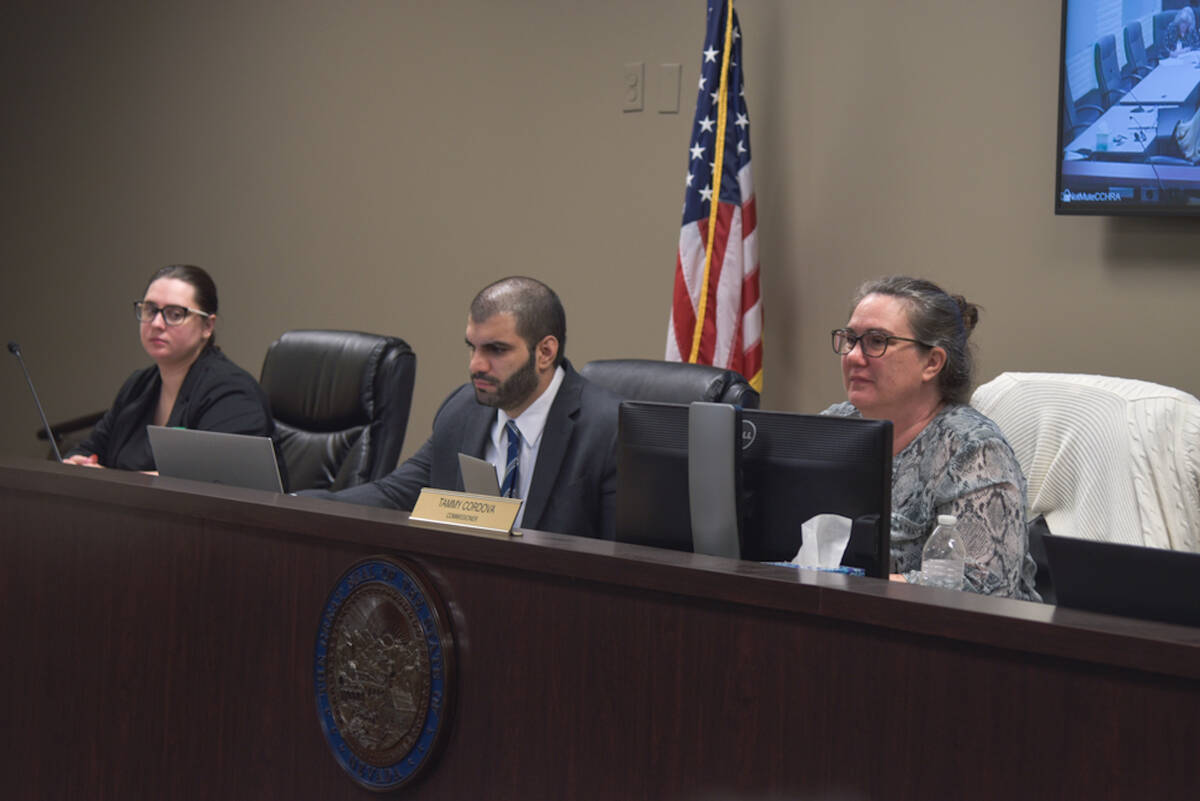 Many Southern Nevada residents are fed up with their utility bills and let the Public Utilities Commission know about it during recent public meetings.
"As a family on hourly paid wages, it's hard for us to keep having to pay our energy bill while it keeps rising," said Raisel Lorenzo, who spoke at a Wednesday afternoon meeting as a member of Chispa, which is part of the League of Conservation Voters that advocates for healthier environments in Hispanic communities. "Our community cannot afford higher utility bills and the matter, it is a matter of our health and safety to ensure bills are affordable."
This past July, which was the hottest on record for Las Vegas, some NV Energy customers saw record high power bills. The average bill for single-family homes was $376 and $188 for apartments.
Manuel Cazares, a retiree and member of Make the Road Nevada, a nonprofit grassroots organization, said he has a limited income of $900 and has foregone air conditioning this summer due to the high prices of bills. He said the majority of his budget is spent on rent and the high cost of utilities is causing him to make late payments and rely more on food assistance programs.
"People are the ones who suffer while companies like NV Energy seem interested only in the profit margin," Cazares said through a translator. "I strongly urge you to reconsider the increase in public utility rates, in fact, prices should go down."
Even with the high bills there could be some slight relief coming for energy bills as the quarterly rate adjustment will decrease Southern Nevadans' energy bills by an average of 1.02 percent starting Oct. 1.
Kenneth Broadbent said he has been "very displeased" with his utility bills as they have risen from last year despite keeping his thermostat at 80 degrees during the summer months and keeping most of his appliances unplugged when not in use.
"It's displeasing when you need to go and plug your stove in just to cook and plug-in your dishwasher and not see a decrease," Broadbent said.
This type of public meeting where the Clark County residents can provide feedback to the PUC is mandated by state law to happen once a year. Two public meetings were held Wednesday and the comments shared in them will be submitted to the state Legislature.
NV Energy was listening to the Wednesday afternoon meeting and said in a statement that it's "committed to ensuring Nevadans have access to reliable, affordable and sustainable power."
"NV Energy encourages any customers who are concerned about prices to reach out to the company," said Meghin Delaney, the media relations manager for NV Energy, in an emailed statement. "NV Energy offers a variety of products and services to help customers save energy and lower their bills."
Tips on reducing NV Energy bills can also be on the company's website.
Concerns on natural gas usage
The Nevada Conservation League, Make the Road Nevada, Faith Organizing Alliance, Somos Votantes and Chispa held a press conference ahead of PUC's evening public meeting to advocate for the PUC to encourage the development of renewable energy resources since they have less volatile prices than natural gas and are better for the environment.
"By developing more local clean power over the next few years, and keeping frontline communities in mind, we together could cut fossil fuel pollution, save customers money, and protect public health and our environment," Yazmyn Pelaez, communications director for the Nevada Conservation League said at the press conference.
NV Energy has put forward several plans to continue to rely on fossil fuels including a plan to spend $353 million on a natural gas peaker plant in Clark County and $83 million to convert the last coal plant in Nevada to natural gas. The utility defends its use of natural gas as a necessary way to ensure power accessibility.
"Natural gas is important for reliability and, in fact, allows NV Energy to pursue more renewable energy because those natural gas units can quickly ramp up and down in response to available renewable resources," Delaney said.
Contact Sean Hemmersmeier at shemmersmeier@reviewjournal.com. Follow @seanhemmers34 on X.