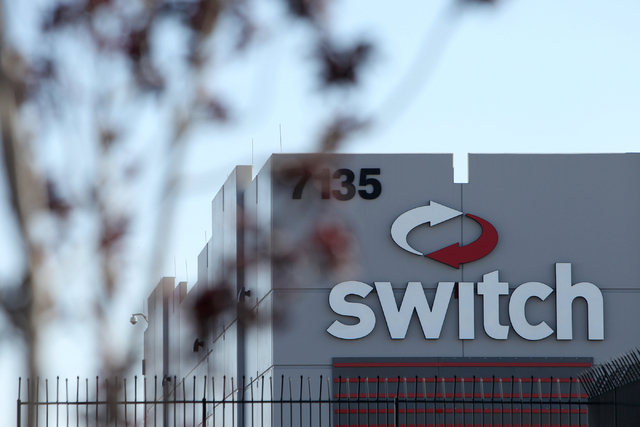 CARSON CITY — A draft order has been prepared in advance of Thursday's Public Utilities Commission meeting that would approve an agreement reached between Switch, NV Energy and state regulators to keep the the data storage company as a customer of Nevada Power Co.
The draft is not final and could be revised by commissioners when the Switch agreement is taken up at a special meeting of the commission.
The draft says the commission finds that it is in the public interest to accept the agreement. If approved, Switch will withdraw a request for reconsideration of its application filed last year to leave Nevada Power and seek its own energy supply on the wholesale market. That request was rejected by the commission in June.
The agreement would allow Switch'€˜s expanding business in Southern Nevada to be served with 100 percent renewable energy. Switch will remain a customer of Nevada Power, a subsidiary of NV Energy. The agreement has been signed by Switch, NV Energy and the PUC regulatory staff.
Contact Sean Whaley at swhaley@reviewjournal.com or 775-687-3900. Find him on Twitter: @seanw801.