Energy bill gets tweaked, passes with widespread support
Updated June 7, 2023 - 7:40 pm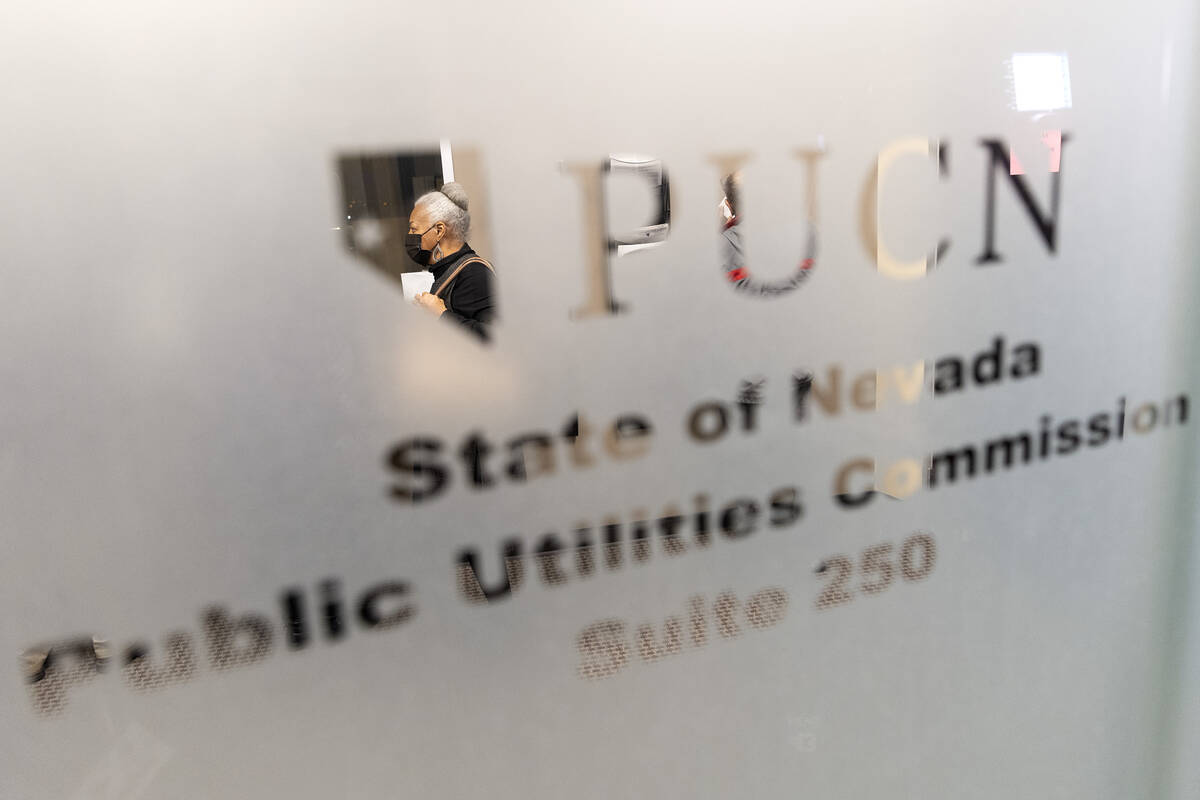 A bill that calls for more in-state power generation was approved by the Legislature with overwhelming bipartisan support in the Assembly and Senate.
Assembly Bill 524 passed the Assembly in a unanimous vote this past Saturday and passed the Senate in a 20-1 vote on the last day of session, with only Sen. Robin Titus, R-Wellington, voting against it. Titus didn't return a request for comment to explain her opposition.
Assemblyman Howard Watts, D-Las Vegas, was the sponsor of the bill and touted it as a compromise among the many stakeholders interested in energy planning in the state.
"What we want is to have public policy that ensures that we're addressing issues of reliability, that we're addressing issues of affordability and that we are continuing to develop clean energy resources," Watts said in a committee hearing on the bill.
With its passage, AB524 heads to the governor's desk for approval or a veto. The governor's office hasn't commented on the bill.
Watts previously told the Review-Journal there is "some alignment" between AB524 and energy policies outlined by Gov. Joe Lombardo this year.
AB524 will change how electric utilities make long-term resource plans to the Public Utilities Commission and will allow them to file resource plans more often than every three years. It also directs utilities to reduce their usage of energy bought on the open energy market by getting more energy from in-state renewable resources.
NV Energy, Nevada's largest electric utility, estimates that it buys about 30 percent of its summertime energy on the more expensive open market.
The bill also adds declarations from the Legislature that addressing rising energy costs is "paramount" to the economic vitality of Nevada and that electric utilities must increase access to reliable, cost-effective energy that also reduces greenhouse gas emissions.
The bill was introduced in the waning days of the session and passed through various votes from lawmakers despite initial opposition from NV Energy. The utility has filed $800 million in resource plans to add energy resources and reduce its share of open market energy.
NV Energy voiced its initial opposition to AB 524 during a committee hearing May 30 saying that the bill didn't go far enough in calling on the utility to close its open market position. Tony Sanchez, the executive vice president of business development and external relations at NV Energy, told lawmakers the utility wanted "policy pronouncement" on how the utility should close its position.
That pronouncement was never added to the bill but an amendment was added to assuage the concerns of the utility, according to Watts. The amendment says that a "significant share" of electric resources added in Nevada should be utility-owned instead of contracted with a third-party.
However, there is no clear language on what a significant share means or what percentage of energy resources in the state should be utility-owned.
NV Energy said Tuesday it "applauds" the decision made by the Legislature on AB524, according to Meghin Delaney, the media relations manager for NV Energy.
"Like the rest of the West, Nevada is facing a serious problem obtaining energy on the open market during peak demand periods," Delaney said in an emailed statement. "NV Energy looks forward to proposing a bold plan to mitigate reliance on these expensive market purchases and reduce the risk of rolling blackouts. Investing in our energy future to close this open market position also allows us to leverage millions of dollars in federal tax credits available for clean energy projects on behalf of our customers."
Contact Sean Hemmersmeier at shemmersmeier@reviewjournal.com. Follow @seanhemmers34 on Twitter.