Fill 'er up! How to locate electric vehicle charging stations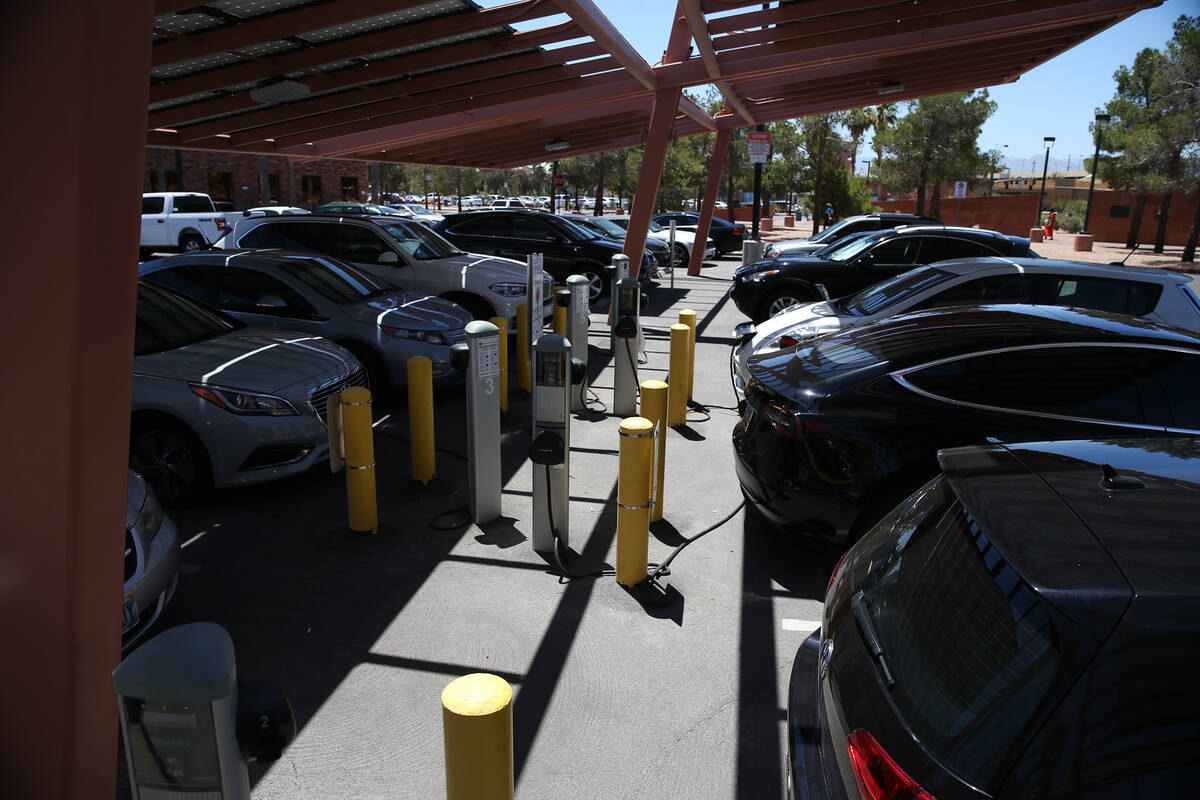 As more and more electric vehicles are getting onto roads each year, here are some tips to find public-use electric vehicle charging stations to ensure EV users have enough battery charge to make it through the day.
The median range for electric vehicles in model year 2022 was 257 miles for a fully charged vehicle, according to the U.S. Department of Energy. But basic ways to charge a fully electric vehicle such as using a level 1 EV charger — those that can be used through typical residential outlets — can take up to 40 to 50 hours to charge an EV to 80 percent, according to the U.S. Department of Transportation.
If EVs are charged overnight with level 1 chargers, it leaves EV drivers with enough charge for a typical day of driving — the U.S. Federal Highway Administration estimates the average person drives about 37 miles a day — but without a full charge.
If you don't have the time to charge at home, here are a few easy ways to find public EV charging stations:
— The Department of Energy has a basic map service that a person can enter their location into and what type of charger they are looking for, and it shows results across the U.S. and Canada. However, this map doesn't show if the chargers have restricted access or if it costs money to use those chargers.
— PlugShare offers a more comprehensive map, which can show EV charging locations across the globe and include if locations have restricted access, parking is free, if the chargers are specialized for certain vehicles and if it costs money to access the electricity of the chargers or if the electricity is free. There is also a smartphone app offered by PlugShare where someone can put in their vehicle make and model and then get a map with chargers compatible with that vehicle.
— Chargepoint and EVgo offer services to those who use these chargers. They provide maps to their chargers through smartphone apps and use these apps for payment on their chargers.
Contact Sean Hemmersmeier at shemmersmeier@reviewjournal.com. Follow @seanhemmers34 on X.