Nevada utility regulators investigating energy choice ballot measure
October 12, 2017 - 6:24 pm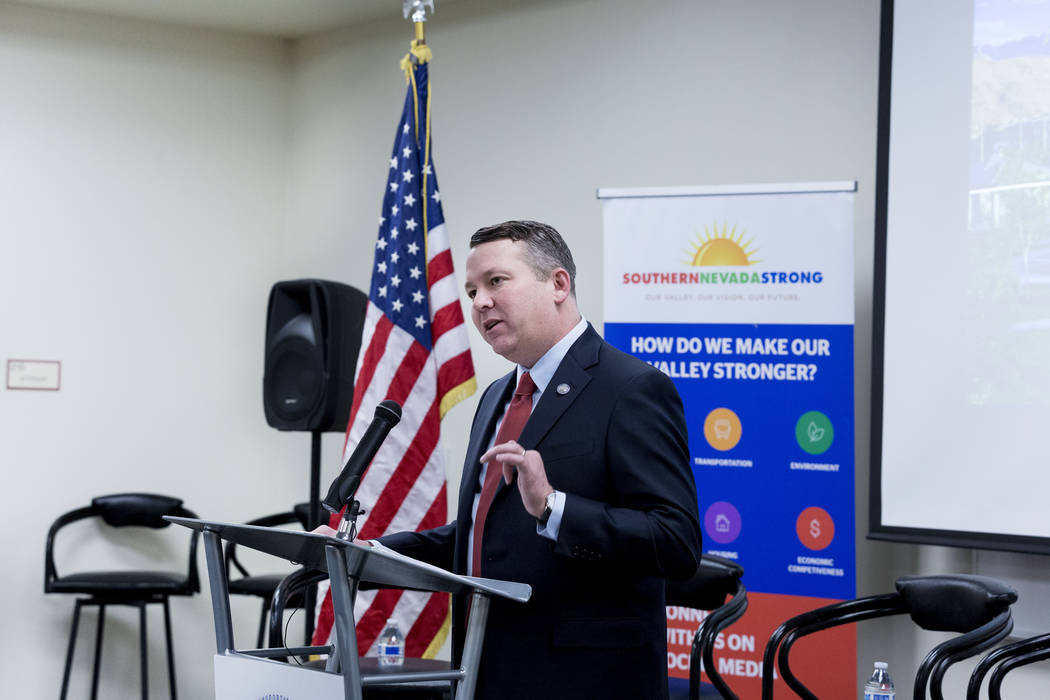 CARSON CITY — State utility regulators are investigating "issues of public importance" regarding the pending Energy Choice Initiative that will be on the November 2018 ballot.
If approved by voters, Nevada's energy industry will be restructured to allow consumers to pick their electricity supplier.
The investigation by the Public Utilities Commission was initiated following a request by the Governor's Committee on Energy Choice, which is also reviewing the potential effects of Question 3, should it win approval. The amendment to the state constitution passed in 2016 with strong support.
The initiative states that any business, resident or entity "has the right to choose the provider of its electric utility service," whether that be from a competitive retail electricity market or by producing electricity for themselves or with others.
The PUC will examine the potential timeline for implementation of energy choice, any required changes to state law, policies or programs to create a competitive energy market and options available in designing and establishing a wholesale electric service market.
The agency will also look at best practices for such a market, and options for a service provider of last resort, as well as the potential short- and long-term financial benefits and risks associated with implementing the initiative.
Comments on the review must be submitted by Dec. 8. A workshop is scheduled for Jan. 9.
Question 3 is backed by a group called Nevadans for Affordable, Clean Energy Sources, which has received funding from the Las Vegas Sands Corp, MGM Resorts International and the data storage company Switch Ltd.
Question 3 is opposed by the Nevada State AFL-CIO and the Culinary Local 226 in Las Vegas, which argue residential customers will not benefit from the proposal.
NV Energy, the current provider of electricity to most of Nevada, is neutral on the measure.
The Review-Journal is owned by the family of Las Vegas Sands Corp. Chairman and CEO Sheldon Adelson.
Contact Sean Whaley at swhaley@reviewjournal.com or 775-461-3820. Follow @seanw801 on Twitter.
Energy choice
Approval of Question 3 in 2018 would add a new section to the Nevada Constitution establishing that every person, business, association of persons or businesses, state agency, political subdivision of the State of Nevada, or any other entity in Nevada has the right to choose the provider of its electric utility service, including but not limited to, selecting providers from a competitive retail electric market, or by producing electricity for themselves or in association with others, and shall not be forced to purchase energy from one provider. The proposed amendment does not create an open and competitive retail electric market, but rather requires the Legislature to provide by law for such a market by July 1, 2023.