New liquid hydrogen plant opens in Apex, will power fuel-cell cars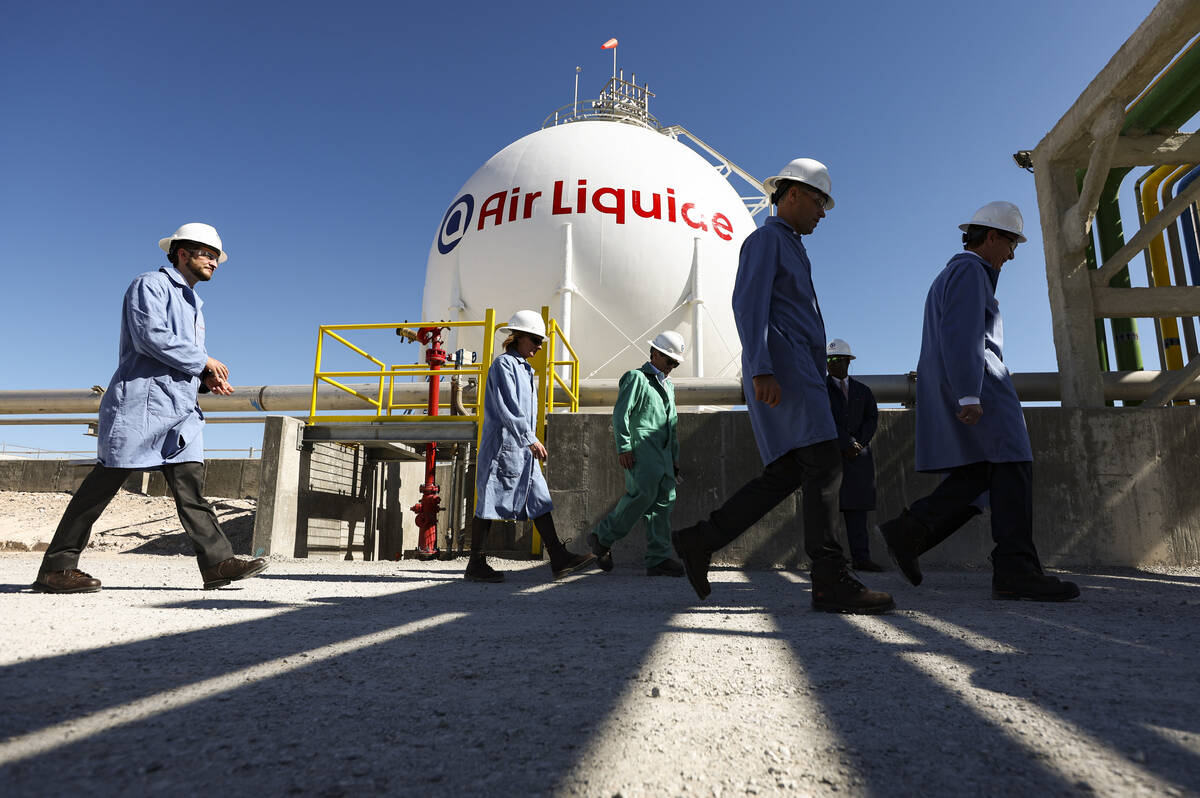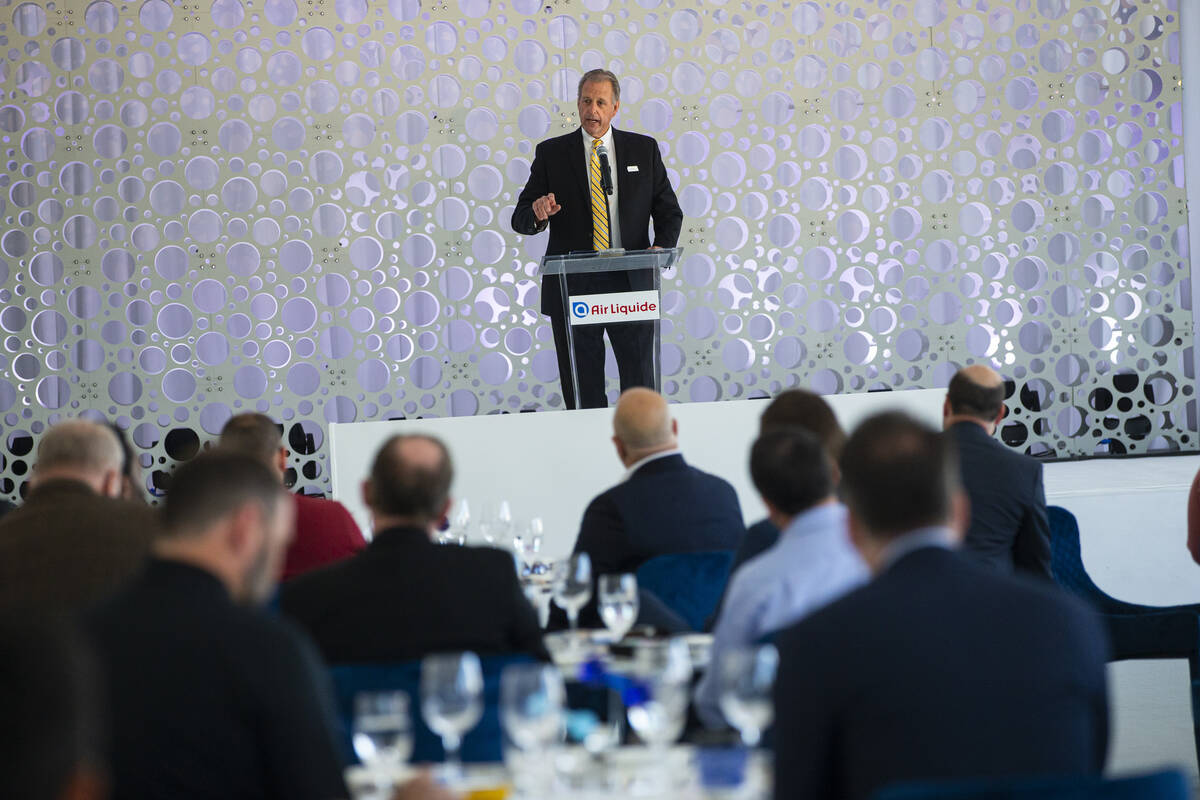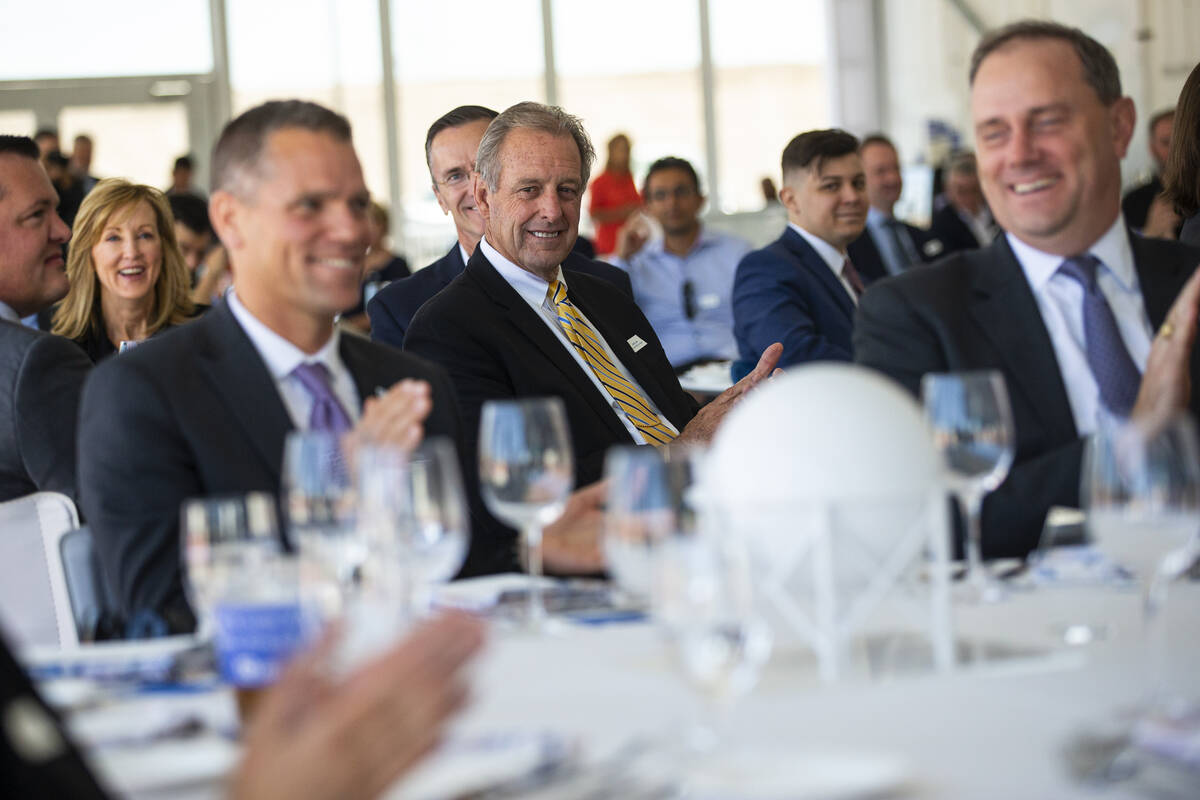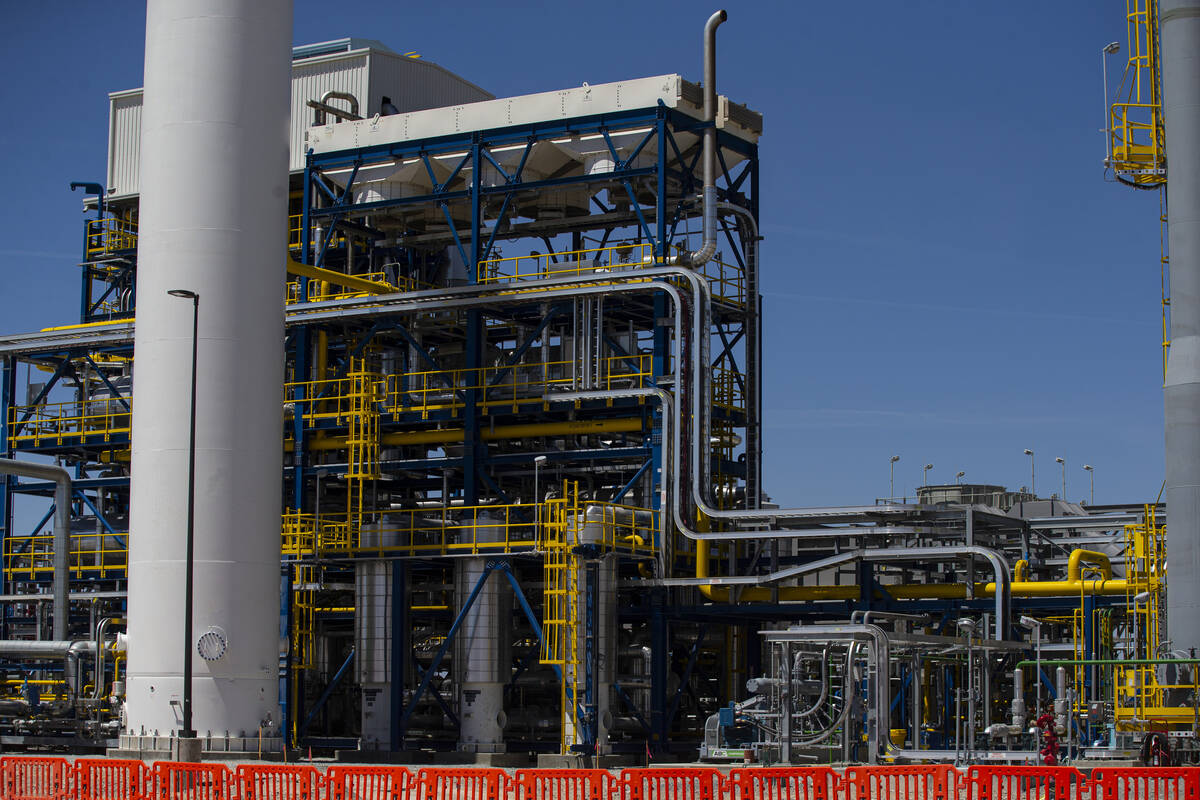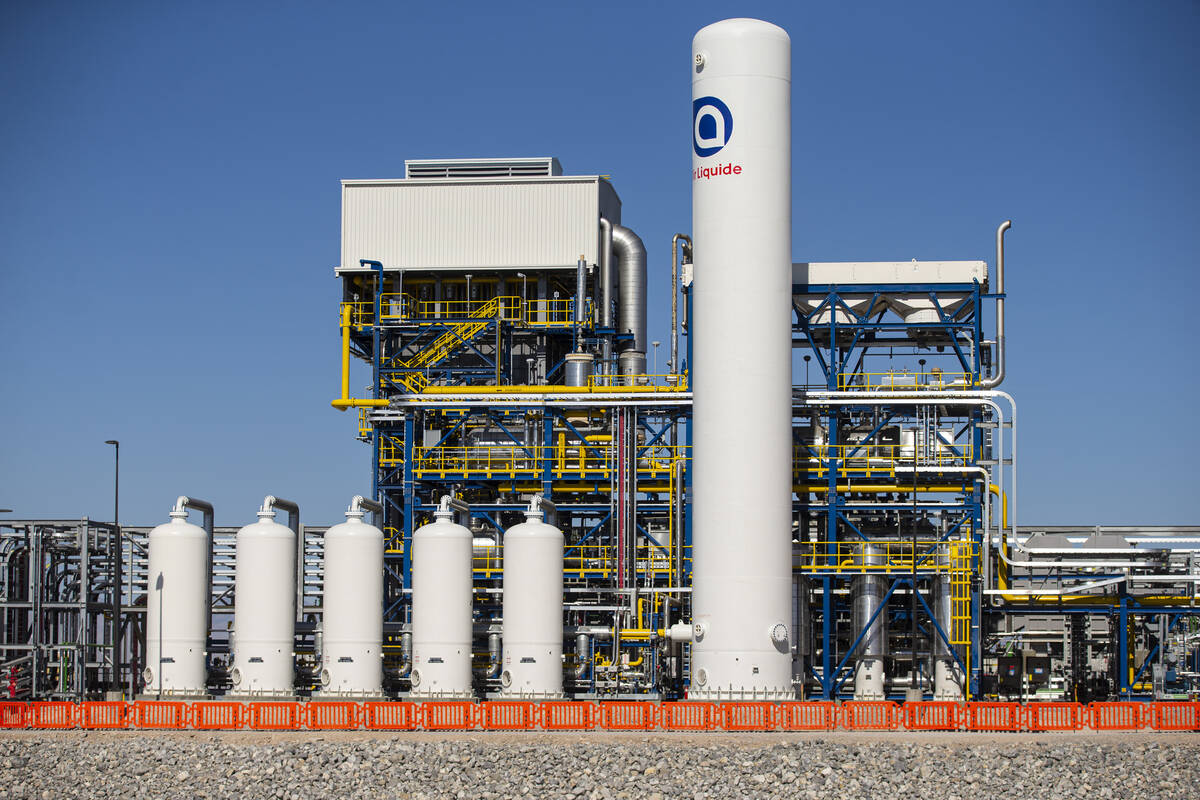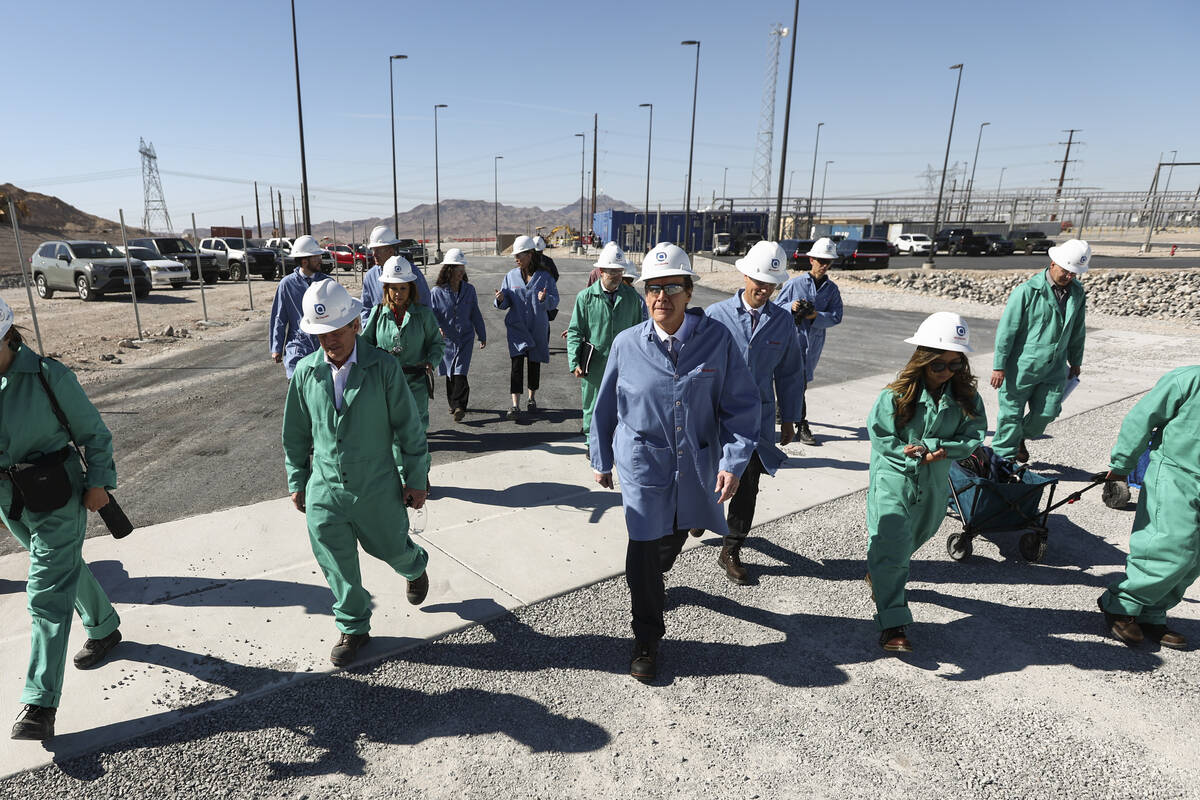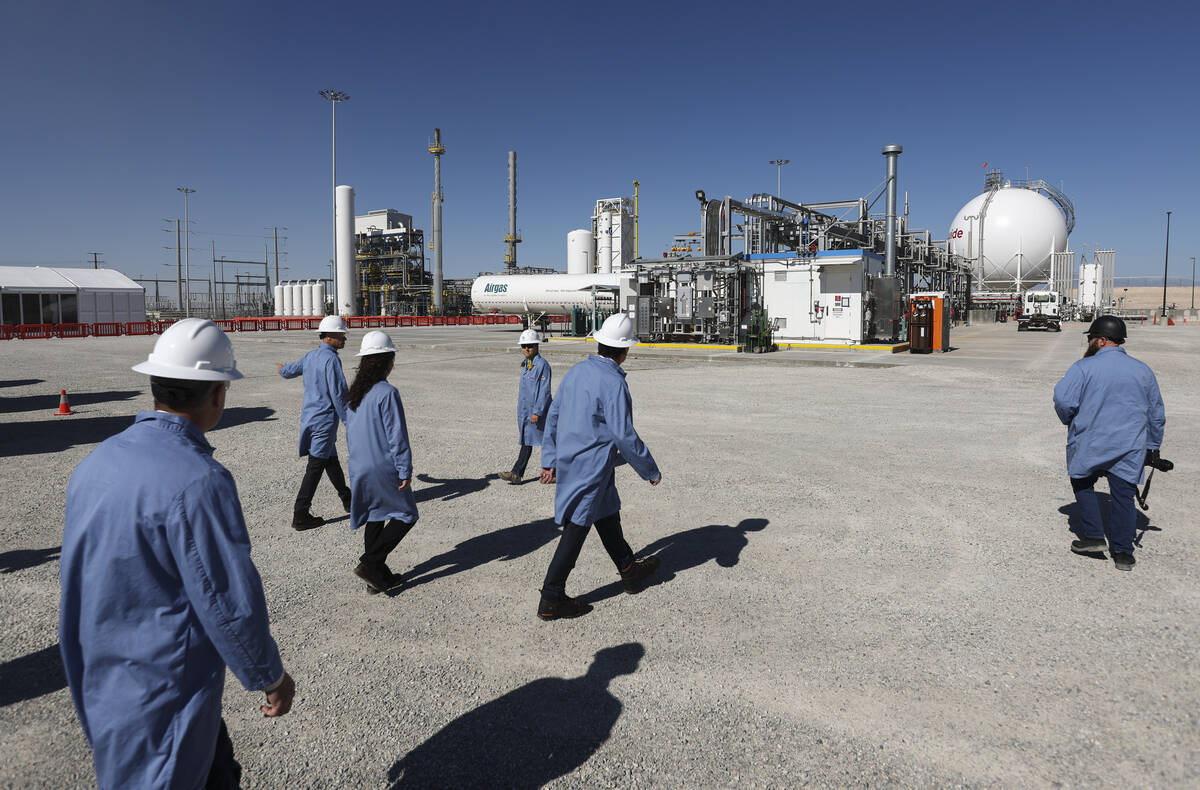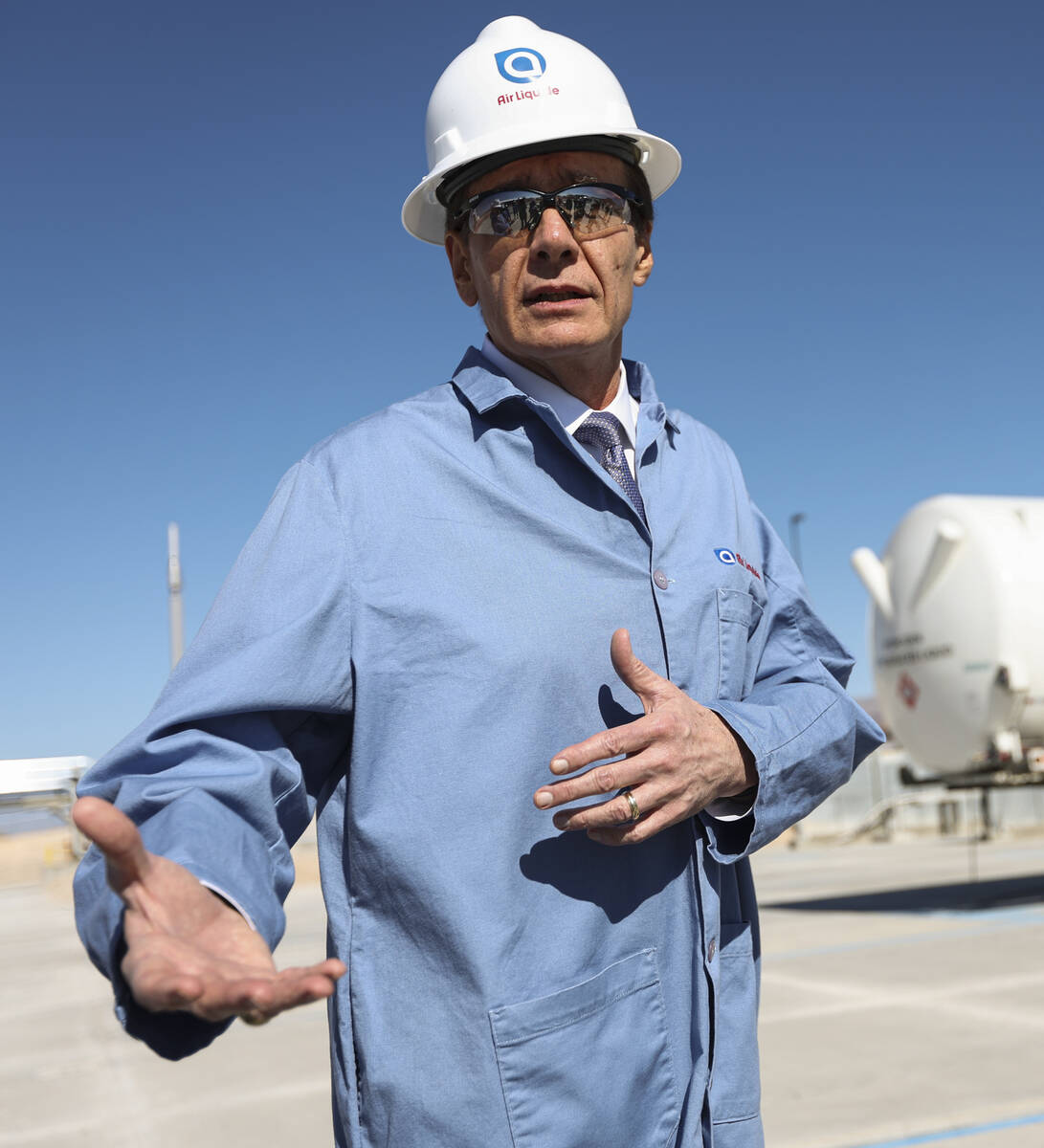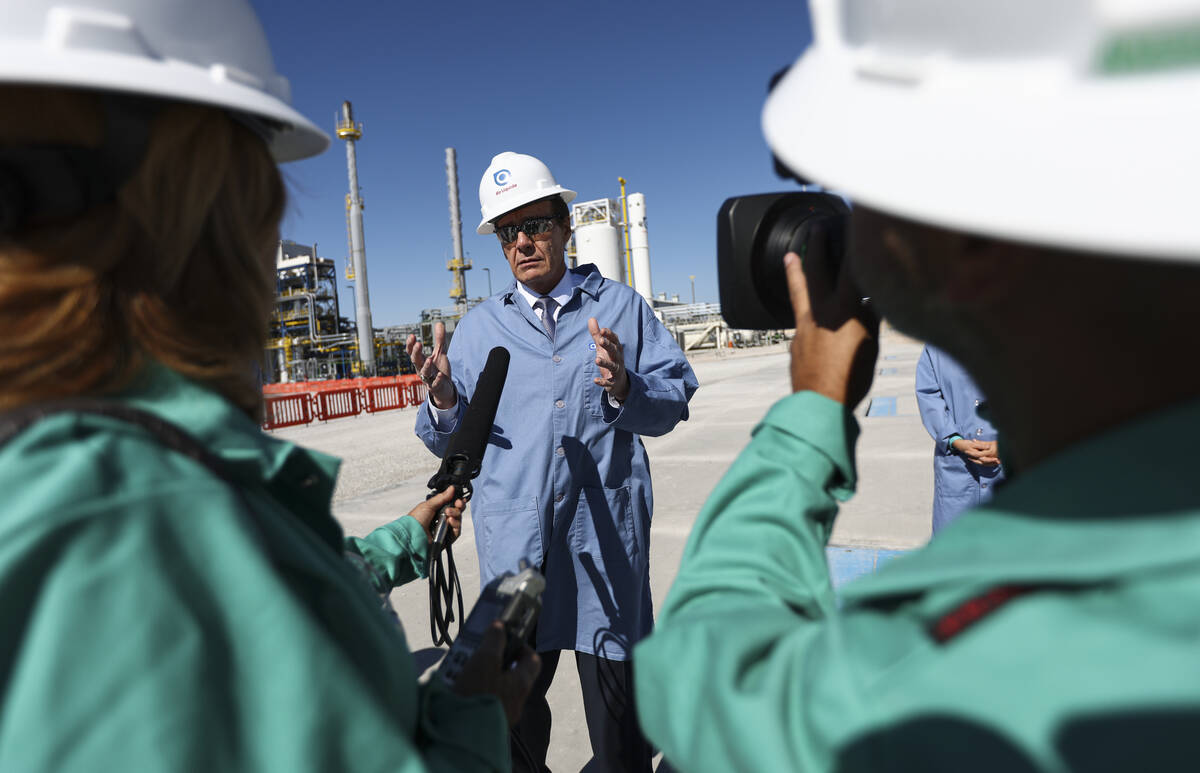 A French energy giant has opened a new facility in Southern Nevada where it will produce 30 tons of liquid hydrogen per day.
Air Liquide held a ribbon-cutting ceremony Tuesday at its $250 million project in North Las Vegas' Apex Industrial Park. The company says the 25-acre plant can supply more than 40,000 "fuel cell" vehicles in California that are powered by hydrogen as opposed to gasoline.
It is Air Liquide's largest liquid hydrogen production site in the world.
"This is (an) incredible footprint that they've got here; they're making an enormous investment," Gov. Steve Sisolak told the Review-Journal at the event.
Mike Graff, chairman and CEO of American Air Liquide Holdings, said the facility is fully operational and got up and running over the course of the last month.
"Logistically, it's easy for us to serve a large part of the western United States from here," he said, noting that Interstate 15 runs just outside the plant.
Like electric cars, hydrogen fuel cell vehicles use an electric motor instead of an internal combustion engine, though instead of running on rechargeable batteries, fuel cell cars generate electricity by combining hydrogen gas from the fuel tank with oxygen from the air, according to the Environmental Protection Agency.
Fuel cell cars are available from several automakers in select markets, primarily California, the agency says.
According to the U.S. Department of Energy, California has 47 hydrogen fueling stations, Hawaii has one, and every other state, including Nevada, has none.
Cryogenic trailers
Paris-based Air Liquide, which boasts a presence in 75 countries and around 66,400 employees, unveiled plans for the North Las Vegas facility in 2019.
The project is a densely packed network of pipes, exhaust ducts, burners, compressors, refrigeration chambers, storage containers and other equipment.
Dave Edwards, director and advocate for hydrogen energy for Air Liquide, said the facility pipes in methane and steam, which break down into hydrogen and other gasses through a high-temperature-induced chemical reaction.
The hydrogen is separated and then liquefied in large refrigeration units at about minus 500 degrees Fahrenheit, he said.
As he further explained, the product is ultimately routed to on-site cryogenic trailers — double-walled, vacuum-lined vessels — and hauled off by truck drivers.
'Decades-old problem solved'
The facility is part of a cluster of new projects and land sales in the southern edge of Apex over the last few years.
Reno developer Dermody Properties broke ground late last year on a 664,300-square-foot distribution facility near Air Liquide's site, and supermarket chain Smith's purchased almost 100 acres nearby in 2021 as well.
It's also near a spread of land purchased by aluminum beverage can maker Ball Corp., which unveiled plans last year for a new facility that would span more than 750,000 square feet, and near roughly 350 acres that developer VanTrust Real Estate bought last year with plans for a 4.5 million-square-foot industrial complex.
Located some 20 miles northeast of the Strip, Apex has been around for decades and offers thousands of acres for potential projects. But the remote industrial park plodded along for years with little development, largely because of a dearth of utility service and other infrastructure, real estate pros have said.
However, the recent surge of activity follows the launch of a water-pipeline project from the city of North Las Vegas and Western States Contracting CEO Weston Adams, who has extensive land holdings in the park.
When the city announced the 12-mile surface pipeline's groundbreaking ceremony in summer 2018, its news release highlighted the need for basic utilities, saying: "Decades-old problem solved: Water coming to North Las Vegas' Apex Industrial Park."
The pipeline was designed to serve the southern area of Apex.
Contact Eli Segall at esegall@reviewjournal.com or 702-383-0342. Follow @eli_segall on Twitter.