NV Energy aims to lower rates ahead of summer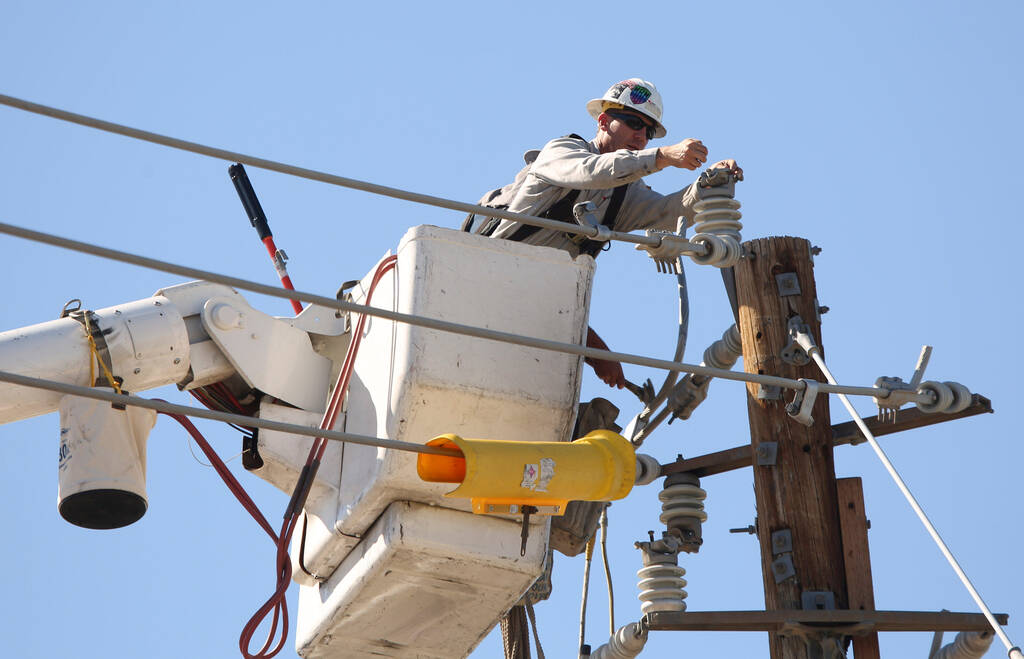 NV Energy announced Tuesday that it plans to reduce its rates for customers this summer.
The utility said the proposed rate reductions, starting July 1, would drop rates by 5 percent to 14 percent, depending on the location and class of each ratepayer, according to a news release.
NV Energy said it plans to file the new rate adjustments with the Public Utilities Commission on May 15. The rate change would cover July, August and September.
The company previously has told the Review-Journal it didn't expect rates to decline until mid- to late 2023.
NV Energy CEO Doug Cannon said the company is pursuing this rate decrease sooner rather than later to help ease the burden of electricity bills, especially during the summer months.
"Recognizing the challenges higher energy rates create for customers, especially in the summer months, we decided to step in and deliver a solution," Cannon said in a news release. "The goal of this proposal is to help reduce costs for customers during the hot summer months when energy bills are at their peak due to high electricity usage."
This adjustment would be the first time in a year that NV Energy has not raised rates. The company has been lifting its quarterly rates for the past four quarters — an increase that has brought $892.9 million in additional revenue. Most recently, NV Energy raised its rates April 1 by an average of 1.54 percent for Southern Nevada ratepayers.
The quarterly rates are adjusted to cover the cost of purchasing natural gas, which has increased by more than 70 percent in 2022 and peaked in January 2023, according to NV Energy. The company said it purchases natural gas based on a 12-month rolling average for natural gas costs.
Contact Sean Hemmersmeier at shemmersmeier@reviewjournal.com. Follow @seanhemmers34 on Twitter.