NV Energy's customers in Southern Nevada to foot bill in recovery plan
Updated August 29, 2023 - 7:30 pm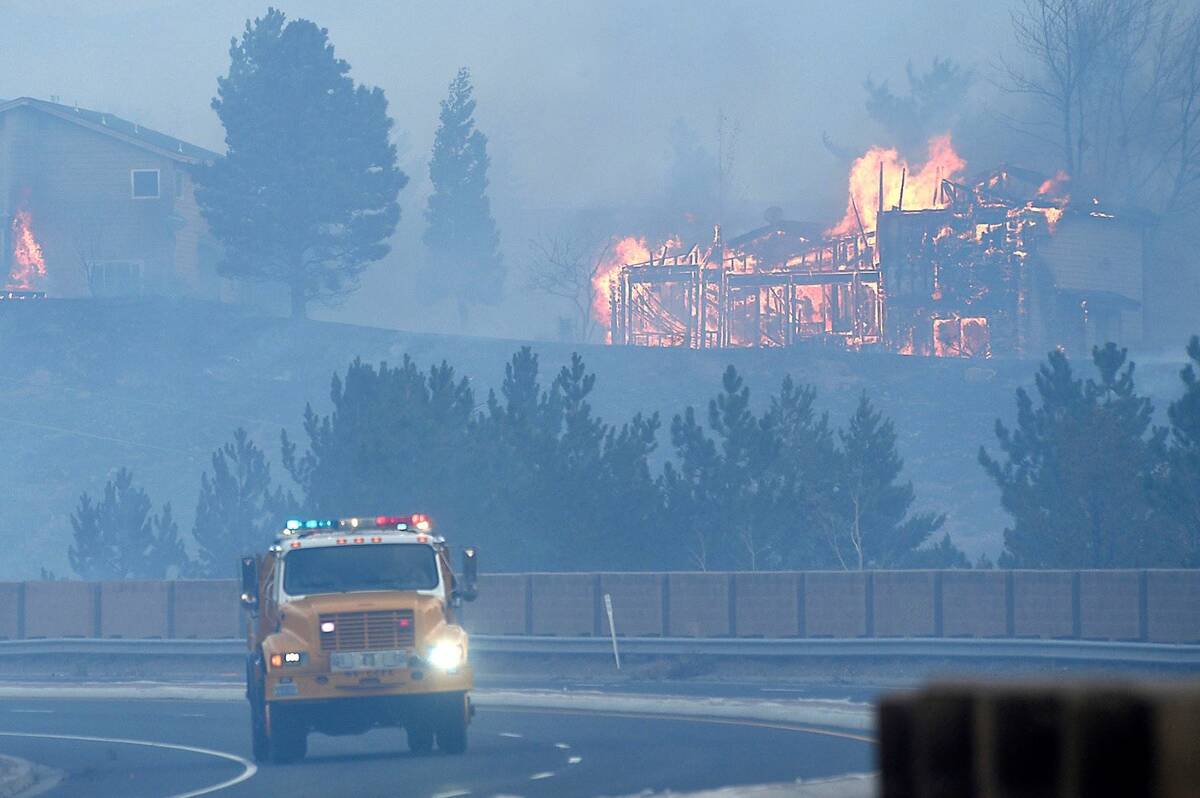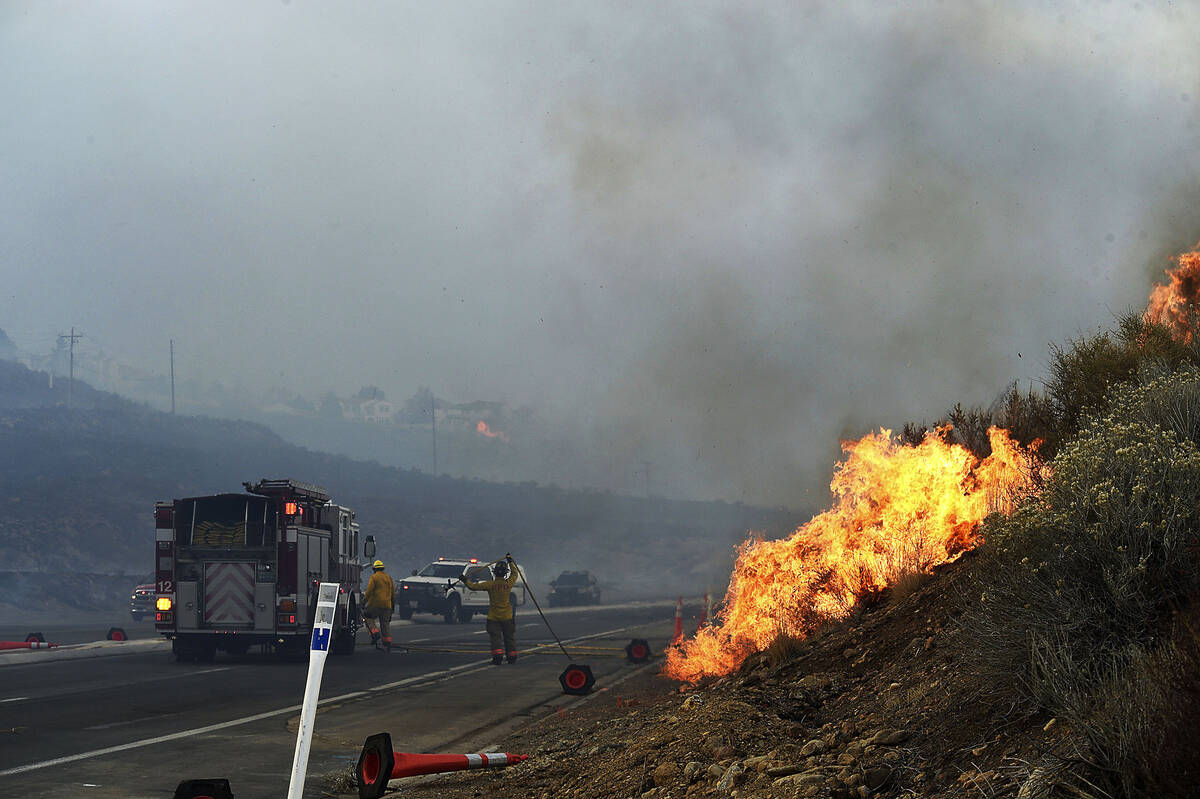 The Public Utilities Commission approved hundreds of millions in spending for NV Energy's natural disaster prevention and continued to allow a controversial cost recovery method that has Southern Nevadans paying for Northern Nevada expenses.
On Monday, the PUC approved two orders around NV Energy's Natural Disaster Protection Plan or NDPP. One was for about $373 million for programs and projects for 2024-2026, and the other order was to recover $37.2 million for NDPP-related expenses through ratepayers beginning in October.
Though NV Energy is seeking to recover expenses, the NDPP line item on ratepayers' bills will decrease by 40 percent for Southern Nevada customers and 23.4 percent for Northern Nevada customers, meaning slightly lower bills this fall. According to NV Energy, about 87.9 percent, or $32.7 million of that spending went to Northern Nevada and 12.1 percent, or $4.5 million, went to Southern Nevada.
NV Energy's NDPP outlines the utility's mitigation and response efforts related to wildfires, severe storms and other natural disaster risks in its service territory.
Questions raised over statewide rate
The most controversial aspect of approving $37.2 million in recovery costs was that it continued to allow a large portion of those costs to be recovered through a rate that is uniform for NV Energy customers in Southern and Northern Nevada.
NV Energy has stated this disproportionate spending is due to the fact that Northern Nevada has older infrastructure and is more prone to natural disasters like wildfires.
In the order approved by two out of three commissioners, the PUC continued to allow NV Energy to set a statewide rate for costs related to operations, maintenance, administrative and general expenses when implementing its natural disaster prevention plan, while capital costs related to the plan are recovered from customers in each region where those capital projects take place.
This method of a statewide rate has resulted in Southern Nevada customers paying $47.6 million in fees for Northern Nevada in recent years, according to estimates from the Bureau of Consumer Protection.
According to NV Energy's application to recover the $37.2 million in natural disaster prevention from last year, about 84.7 percent, or $35.4 million, were related to operations, maintenance, administrative and general expenses. Of the $35.4 million, about 88 percent of those costs were directed to Northern Nevada, while 12 percent were directed to Southern Nevada.
Commissioner Tammy Cordova, who lives and works in Las Vegas, argued NV Energy didn't outline enough benefits for the PUC to continue to approve a statewide rate for those extra costs not related to capital projects, saying those expenses should be recovered from individual area's customers instead of all NV Energy customers.
She said if those expenses weren't collected by a statewide rate, Northern Nevada customers would see a monthly increase in their bill of $1.45 per month. Cordova's order wasn't approved by the PUC.
PUC Chair Hayley Williamson, who lives in and works in Northern Nevada, defended having Southern Nevadans pay for costs related to operations, maintenance, administrative and general expenses from Northern Nevada since the PUC has done so in the past.
She said the cost-recovery strategy is a "compromise" between all parties involved with the NDPP but did say she believed there is a "strong legal basis" to allocate all NDPP costs statewide.
PUC hearing officer Sam Crano, appointed by the two PUC commissioners to be an acting commissioner, agreed with Williamson that the statewide rate should continue.
PUC Commissioner C.J. Manthe retired from her position at the start of August and Gov. Joe Lombardo has yet to appoint a replacement.
The order also directed NV Energy to provide an analysis of what the economic impact would be if a natural disaster hit the state.
Details on 2024-2026 NDPP
NV Energy's 2024-2026 NDPP plan, costing an estimated $373 million, includes $171.1 million allocated for capital projects and $201.9 million allocated for costs related to operations, maintenance, administrative and general expenses. Of the proposed spending, $76.9 million will be directed to Southern Nevada and the other $296.1 million will be directed to Northern Nevada.
Contact Sean Hemmersmeier at shemmersmeier@reviewjournal.com. Follow @seanhemmers34 on X.