NV Energy's transmission project incentives get federal approval
Updated March 29, 2023 - 6:38 pm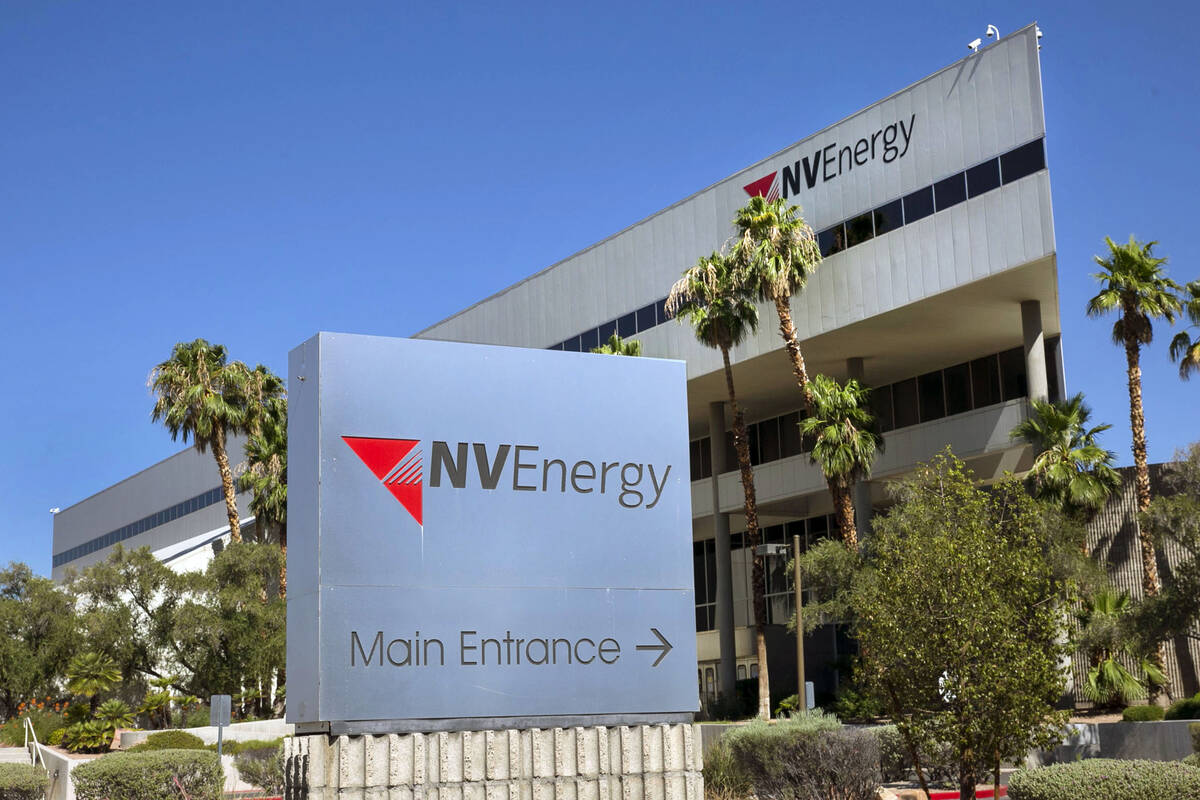 Federal regulators approved development incentives last week for NV Energy on its massive $2.5 billion project to expand electrical transmission lines in the state despite objections from groups such as Public Citizen and Caesars Entertainment.
The utility's Greenlink Nevada project will place more than 500 miles of transmission lines in the state — connecting Las Vegas, Reno and Ely — to help improve reliability and create access to renewable energy. The project was fully approved in 2021 with Greenlink West, servicing the western portion of the state, set to be finished in 2026 and Greenlink North, spanning from Ely to Yerington, set to finish in 2028, according to NV Energy.
The order issued March 22 by the Federal Energy Regulatory Commission approved three incentives for NV Energy, who requested the moves to help cover any risks and challenges. The utility would be allowed to have its development costs covered by ratepayers even if the project is abandoned, and it would allow NV Energy to defer pre-commercial costs for a five-year period. The order also said the utility can propose to raise rates to fund the project as opposed to paying the costs upfront and then collecting it from ratepayers retroactively.
"This decision decreases borrowing costs, reduces financing risks and lowers the overall costs of the project for NV Energy customers," Carolyn Barbash, NV Energy's vice president of transmission development and policy, said in an emailed statement.
The utility clarified that the costs of the three incentives will only impact NV Energy's transmission-only customers and companies subject to FERC's jurisdiction. Transmission-only customers are those who don't buy retail electricity from NV Energy but use the company's transmission system such as Caesars and MGM Resorts International.
NV Energy spokeswoman Katie Nannini said it also includes rural electric utilities, wholesale energy providers and customers that buy energy from an alternate supplier.
But FERC's order and filings from NV Energy don't show a price tag for the incentives, said Tyson Slocum, director of Public Citizen's Energy Program.
The nonprofit consumer advocacy group protested the rate incentives as did the Bureau of Consumer Protection, Caesars and MGM Resorts.
The Bureau of Consumer Protection had said it's unclear how the incentives will help Nevada customers because Greenlink was already approved. John Sadler, communications director for the attorney general's office, said in an emailed statement that the bureau is reviewing FERC's decision and has "no further comment."
Caesars and MGM Resorts did not respond to requests for comment.
But the companies have said in a FERC filing that the incentives are unnecessary for Greenlink's development.
"The Greenlink Nevada project history demonstrates that NV Energy has been a driving force and primary proponent of Greenlink Nevada and does not need encouragement or unreasonable and superfluous incentives to invest in Greenlink Nevada," according to the filing.
Slocum of Public Citizen called the FERC order "sloppy," as it didn't provide evidence of why it supports NV Energy's position, and said that the group will file an appeal within 30 days.
Contact Sean Hemmersmeier at shemmersmeier@reviewjournal.com or on Twitter @seanhemmers34