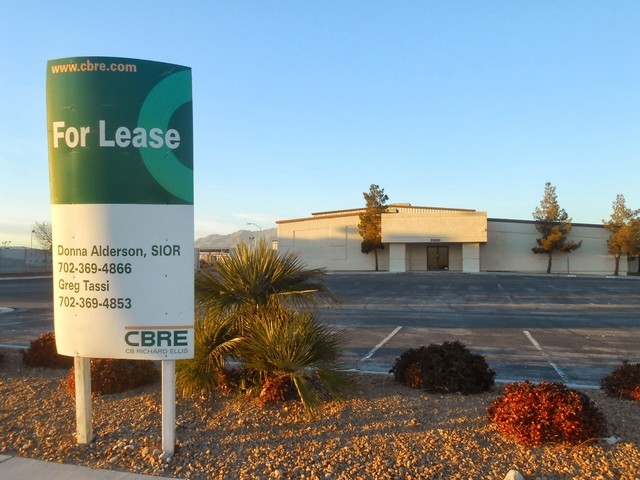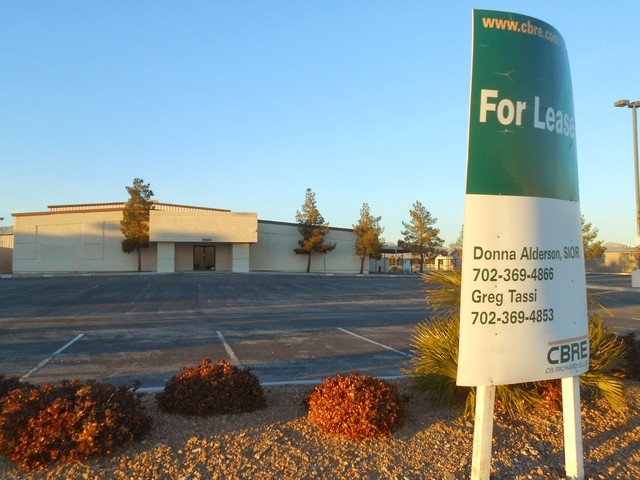 North Las Vegas residents yet to weigh in on a controversial power plant proposed near Losee and Lone Mountain Roads might find themselves in a bit of a bind.
On one hand, plant backers at Florida-based EP Renewable Inc. have never built a power plant before.
The company will need about 1,000 tons per day of burnable construction waste they don't have in order to produce 48 megawatts of power no one has agreed to buy in a city that, according to Lisa Mayo-DeRiso, doesn't want their business.
On the other hand, Mayo-DeRiso's opposition efforts are funded by the Melbrum Family Trust, backers of an extensive public relations blitz aimed at discrediting proponents' claims over the environmental safety of the project and sounding the alarm over potentially carcinogenic emissions at the plant site.
Late last month, Mayo-DeRiso recruited volunteers to pass out fliers to parents picking up their children at D.L. Dickens Elementary School, about a mile and a half northeast of the site.
The fliers are covered with pictures of the bio-hazard logo and a person in a full chemical suit and gas mask. Mayo-DeRiso said that with "so much noise out there" she wanted the flier to really grab people's attention.
"I hope it's scary as s***," she said.
Lately, she and others have pointed to a ready-made solution: Why not just move the plant to APEX Industrial Park, home to thousands of undeveloped acres partially owned by the Melbrums?
The idea seems to be picking up steam.
"I don't think I've been misinformed by anything put on Facebook about the health concerns," Christine Washburn told city council members on Feb. 5. "We don't want this plant here. Do we want this technology in the city? Maybe down at APEX, which is not that far down the road."
Other independent plant skeptics fear the $108 million project smells like Amonix — the North Las Vegas-based solar manufacturing plant that promised 300 jobs but was shuttered within a year of collecting some $20 million in federal subsidies.
Christie Linert, who lives within a mile of the proposed facility, said she'll simply leave town if it is built.
"I don't trust this company," Linert said Thursday. "They were incorporated less than a year ago and have never designed or managed a power plant of any kind, let alone a gasification plant, anywhere in the world."
EP Renewable representatives admit the fledgling company faces an uphill battle to build its first plant in North Las Vegas.
The $108 million plant, within two miles of five public schools, would feature a "low-oxygen" chamber designed to stifle emissions, but also a pair of unsightly 65-foot smokestacks and a stockpile of trash equivalent to more than a seventh of Republic Services' total daily waste volume.
Blueprints recently approved by city planning commissioners would see the facility turn 2 million pounds of discarded lumber, paper, carpet and plastic into enough steam turbine-generated power to light about 50,000 homes.
Without distribution contracts inked with NV Energy or Valley Electric, it's hard to say where the company plans to send all that power.
Representatives from Republic Services and Valley Electric said plant officials hadn't yet contacted them to discuss the facility, though EP Renewable CEO Leonardo Riera isn't much bothered by the company's failure to line up key contractors.
Riera said he doesn't plan to pursue contracts with Republic Services, but denied any plans to truck in waste from out of state to keep plant turbines spinning.
He said NV Energy has long backed the plant's construction and shown informal interest in distributing the facility's power.
In a statement Friday NV Energy noted only that a state-mandated shift away from coal-fired energy would give all renewable energy developers an opportunity to submit their projects for company review. Company spokeswoman Jennifer Schuricht did not immediately return requests for further comment on the the EP Renewable project.
Riera declined to comment on "sensitive negotiations" with other, unnamed waste and power purchase providers.
EP Renewable President Neil Williams said his company's partner, Arkansas-based PRM Energy Systems Inc., has helped plan and design some two-dozen near identical plant sites around the world.
PRM Chairman Ron Bailey reports one such project in Morcenx, France is set to come online Monday.
Plant neighbors at MGM Resorts-owned Shadow Creek Golf Course have already written approvingly of the effort, one Williams said will employ some 280 full-time workers.
"Our facility has lower emissions than are generated on (Interstate 15) in a day," Williams said. "We're environmentalists. We got into this business to find the cleanest way to produce energy, and today we are the cleanest form of energy generation that exists except wind and solar."
Clark County Air Quality Permitting Manager Richard Beckstead has had a few months to study plant blueprints submitted by Williams and his partners in September.
Beckstead said nothing about the project or it's near-cousin in Dalton, Ga. jumped out at him, despite a request for additional specification documents submitted by staff a few weeks ago.
Near as he can tell, the facility is in compliance with federal law and doesn't look likely to pose "any sort of health hazard" to the public.
Beckstead's already heard from a few plant opponents who disagree with that view.
With weeks to go before city leaders circle back to the proposal — and what could be a months-long county appeals process still on the table — he expects to hear from more.
Those still on the fence about the plant might want to settle in and enjoy the view, City Councilman Isaac Barron hinted.
"We want to get this out in front of the public as much as possible," Barron said. "We're going to have a nice, open forum — do this civilly — and offer people an informed choice."
City leaders look set to revisit the gasification plant proposal March 19. Barron plans to host a town hall meeting on the topic set for 6 p.m. March 12 at Dickens Elementary.
Staff Writer Henry Brean contributed to this report. Contact reporter James DeHaven at 702-477-3839 or jdehaven@reviewjournal.com. Follow him on Twitter at @JamesDeHaven.