PUC approves Station Casinos, Fulcrum to leave NV Energy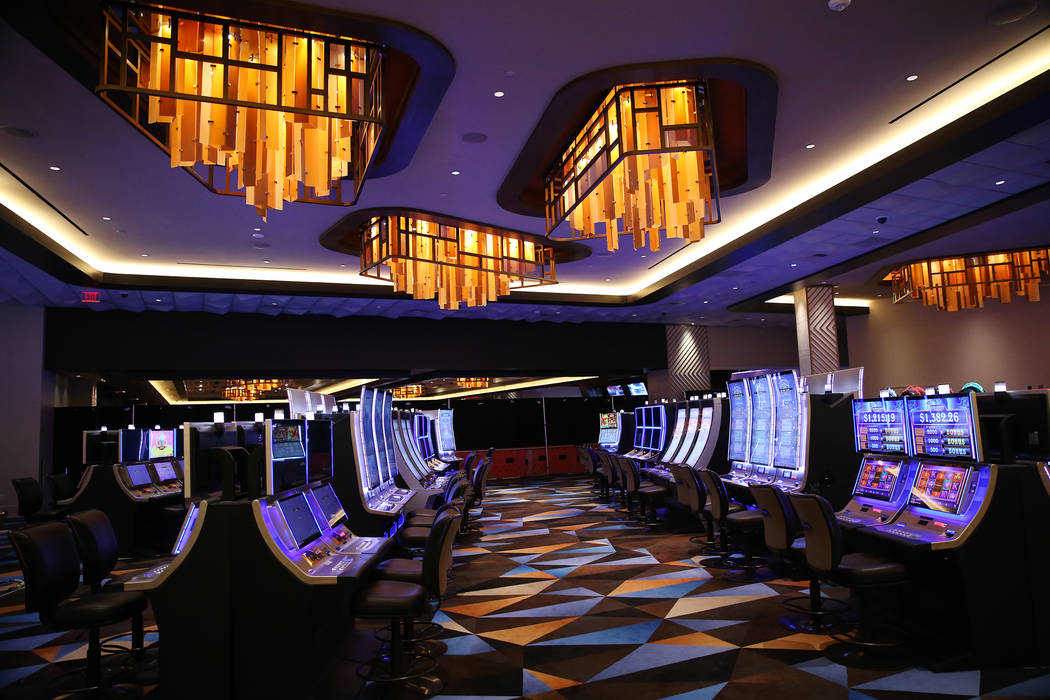 Two companies are one step closer to joining a growing list of businesses that would rather pay millions of dollars in exit fees than stay with local utility NV Energy.
The Nevada Public Utilities Commission approved Station Casinos' and Fulcrum Sierra BioFuels' requests to exit NV Energy Wednesday.
To officially exit NV Energy and purchase services from a different provider, Station Casinos and Fulcrum must file necessary documents with the commission, its regulatory operations staff, the Attorney General's Bureau of Consumer Protection and the Nevada Power Company within 120 days. The two companies first filed to exit NV Energy in June.
California-based Fulcrum plans to use an alternative energy provider to supply power to a biorefinery currently under construction in Storey County, according to documents submitted to the PUC. Spokespeople for Fulcrum and Station Casinos did not respond to requests for comment.
A growing list
Six companies have exited NV Energy, starting with Barrick Gold Corp. in 2005. The move comes with a hefty price tag; MGM Resorts International paid $86.9 million in exit fees in 2016, and Caesars Entertainment Corp. paid $47.5 million in 2018. Altogether, these companies — Barrick Gold, MGM Resorts International, Switch, Caesars Entertainment, Peppermill Resorts and Wynn Resorts Ltd. — have agreed to pay more than $150 million dollars to buy their energy elsewhere, from solar facilities to independent power producers.
A 2016 letter from MGM Executive Vice President John McManus to the PUC said the company left to pursue renewable energy sources and reduce environmental impact.
Money is another factor.
"Wynn is paying less for its electricity consumption compared to if we had stayed a bundled retail customer of NV Energy," Erik Hansen, the chief sustainability officer for Wynn Resorts, said via email in August.
Today, more than 75 percent of Wynn's peak energy requirements are served by solar energy from the Wynn Solar Facility at Stillwater and the solar installations on its Wynn Las Vegas property, according to Hansen.
"We have more freedom and flexibility to deliver on our long-term resource plan," Hansen wrote.
Question 3
The PUC's approval to continue the exit process comes just under one week before Election Day Tuesday, during which voters will decide on Question 3 — a ballot measure that would restructure Nevada's energy market and allow providers outside of NV Energy to sell electricity.
The ballot measure has proven to be the most expensive campaign in Nevada history, with nearly $100 million collected between supporting and opposing sides. The Coalition to Defeat Question 3 PAC has brought in $63.1 million this year, with all but $12,000 from NV Energy. Meanwhile, Switch donated $10.9 million to the Yes on 3 campaign earlier this year, and Las Vegas Sands Corp. has donated $22 million since the start of this year. The company had considered leaving NV Energy but decided against paying the $23.9 million exit fee.
The Review-Journal is owned by the family of Las Vegas Sands Corp. Chairman and CEO Sheldon Adelson.
Contact Bailey Schulz at bschulz@reviewjournal.com or 702-383-0233. Follow @bailey_schulz on Twitter.