Residents caught in Summerlin Energy bankruptcy gain a bit of relief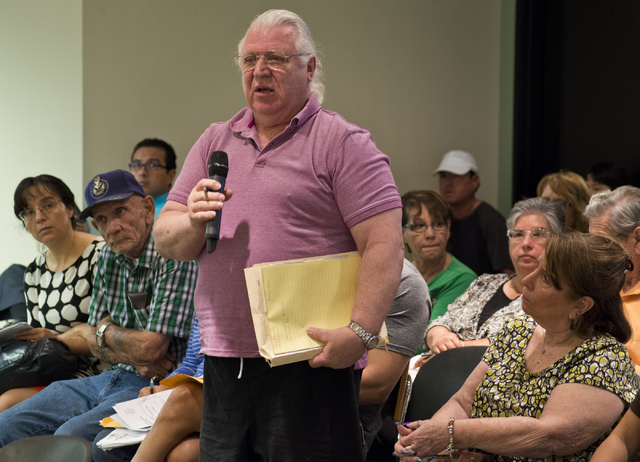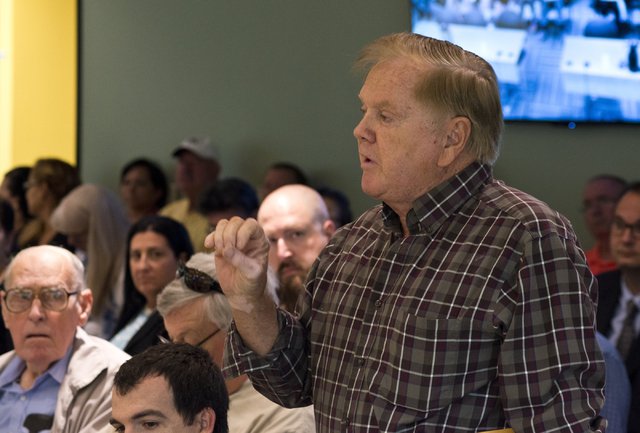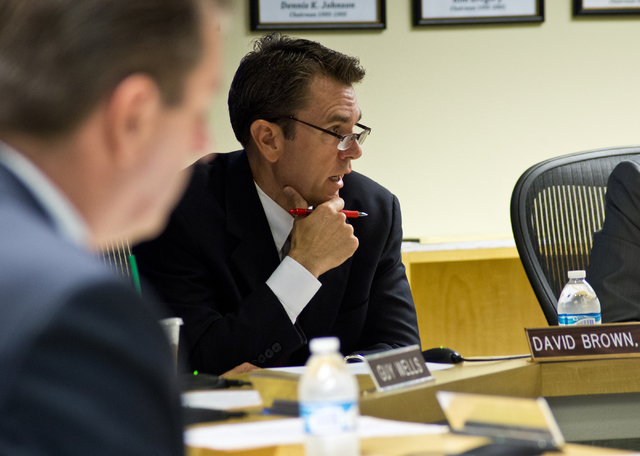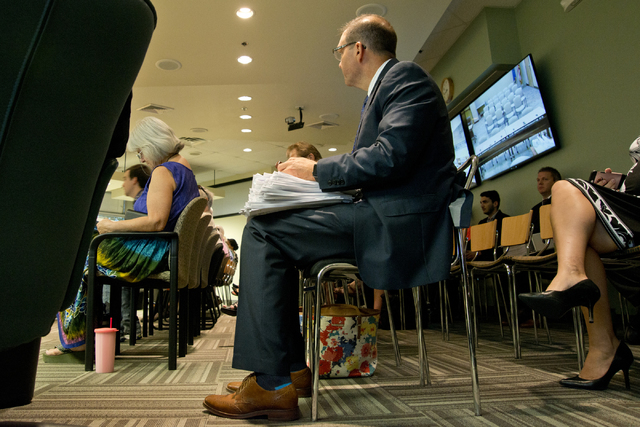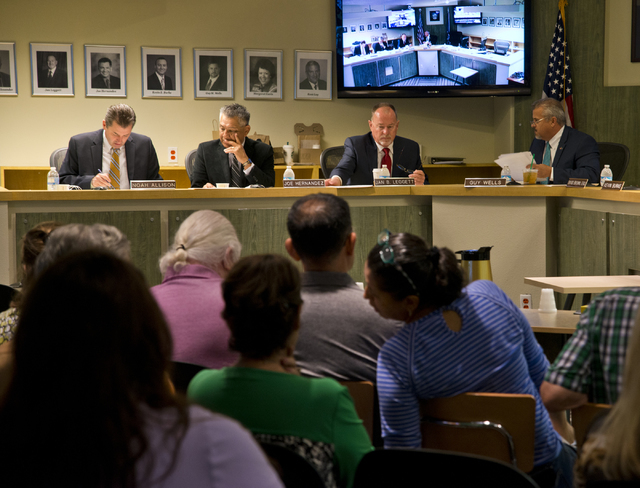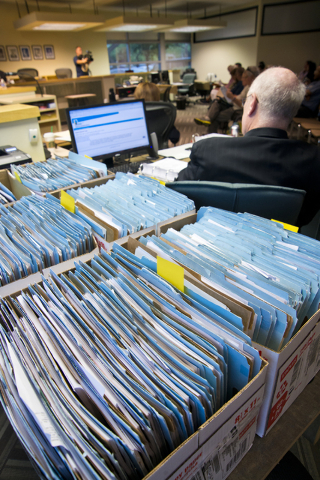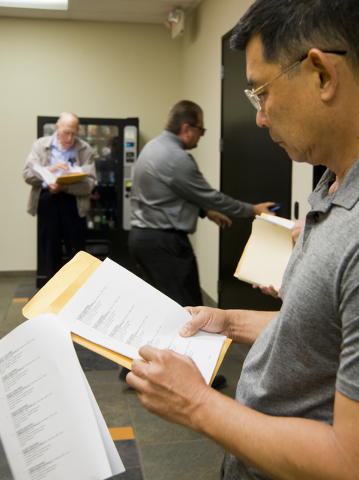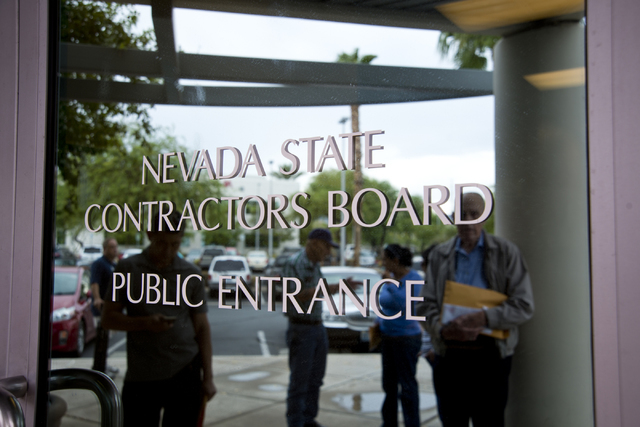 Tensions ran high Thursday as homeowners heard options for relief in the fallout of Summerlin Energy's February bankruptcy filing.
Members of the Nevada State Contractors Board reviewed more than 100 claims by homeowners, many of whom had liens placed on their homes after the company failed to pay suppliers.
The board validated 133 homeowner complaints totalling more than $1 million. The relief funds will be available to homeowners in 30 days.
Under state law, the board can award up to $35,000 in relief to homeowners who suffer damages from a licensed contractor. However, the amount is capped at $400,000 per contractor.
In order to comply with the $400,000 cap, the board distributed the funds at a pro-rated amount of approximately 38.6 percent.
Paul Rozario, director of investigations for the Contractors Board, said suppliers Sun Valley Electric Supply Co. and Soligent had extended lines of credit with Summerlin Energy of about $500,000 each.
"Because of that there was over $1 million worth of materials and supplies that were delivered to Summerlin Energy that were never paid," said Rosario.
In Nevada, contractors, subcontractors and material suppliers who provide work or materials for property improvements can file a "mechanic's lien" against a homeowner's property to ensure payment.
In all, more than 100 homeowners had liens placed on their homes by suppliers that Summerlin Energy failed to pay.
Under the arrangement, the vendors supplied the equipment and Summerlin Energy was supposed to do installation.
Representatives from Summerlin Energy were not present Thursday. More than 60 homeowners attended.
Because of the cap, Valley resident Carmen Morales, 51, will receive about $2,300 of the $5,900 amount that she said she was found to be damaged for by Contractors Board investigators.
After learning about a potential fraud alert surrounding Summerlin Energy, Morales said she contacted the company and asked to cancel the upcoming delivery of her equipment.
Instead, said Morales, the supplier was never told of the cancellation by Summerlin Energy and the solar panels were delivered to her home while she was at work.
The Contractor's Board investigation validated Morales' claim — that the equipment was delivered but not installed by Summerlin Energy. Nevertheless, she will still need to pay the balance to the supplier.
"It's like a decoration on my roof," said Morales.
On properties where it was determined that no equipment was ever delivered, liens were removed, said attorney Donald Williams, who represents Sun Valley Electric Supply Co.
Williams also said the company will work with homeowners to make their payments.
In February, the board suspended Summerlin Energy's licenses amid complaints from homeowners that the company abandoned projects after receiving payment and failed to pay vendors.
In late March, the company's licenses were revoked during a disciplinary hearing that found the company in violation of 46 of 48 causes of action. Charges included abandonment, refusal to comply with the terms of contract, failure to pay for materials, and failure to establish financial responsibility among others.
The company's investigation of fraud, was one of the board's largest in its history and took more than 1,100 staff hours to complete.
Contact Alexander S. Corey at acorey@reviewjournal.com or 702-383-0270. Find @acoreynews on Twitter.