Sands Expo and Convention Center receives green certification
September 11, 2013 - 7:00 am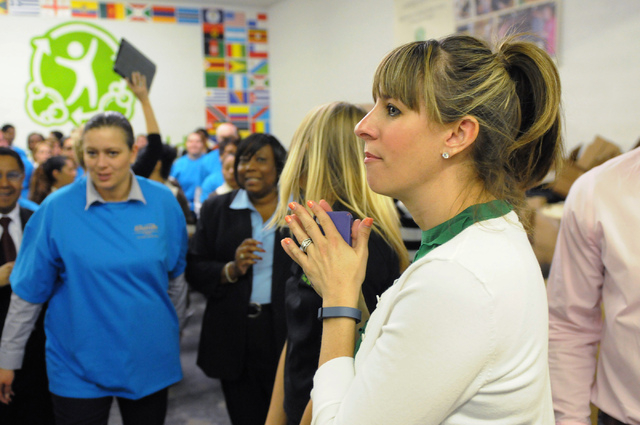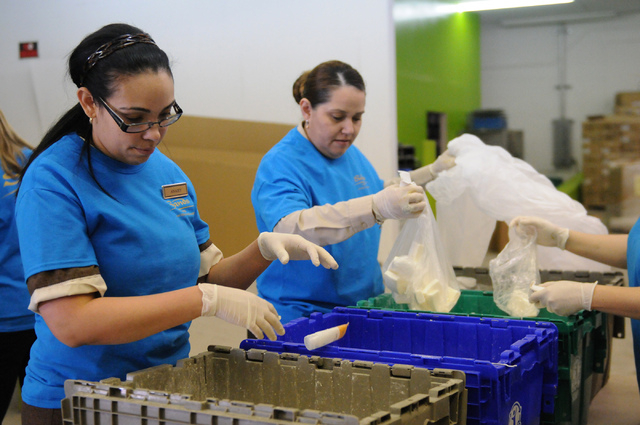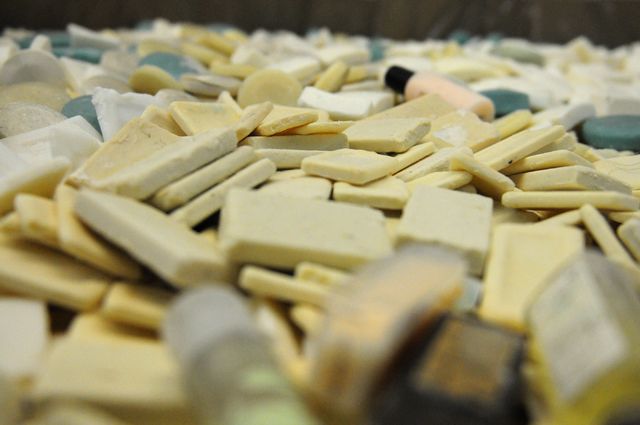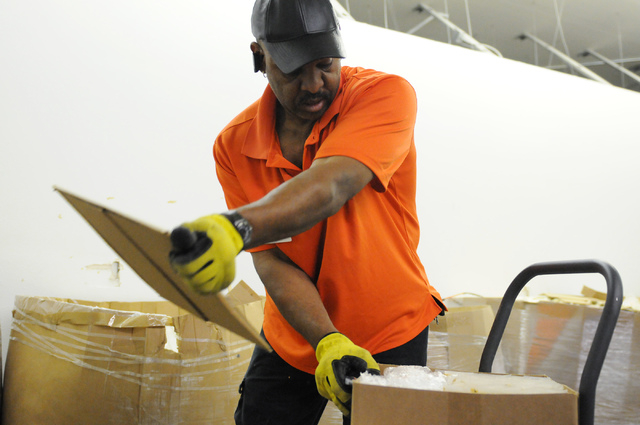 As the Sands Expo and Convention Center continues its mission to go green, the industry is taking notice.
The meetings and convention complex at The Venetian and Palazzo Las Vegas is undergoing a $35 million renovation that includes new carpeting, lighting and motion sensors. Much of the renovations are being conducted to meet sustainable criteria set forth by certification bodies.
As a result of its efforts, the center achieved a level two industry certification for environmentally sustainable meetings and events, called Level Two Certification to the ASTM Standard, created through a partnership of the Convention Industry Council's APEX initiative and ASTM International.
"We do believe it will help build interest with clients," said Ryan Green, the property's sustainable events manager.
In fact, he said the certification process came about because clients were interested in it.
"It's really helped us tighten up our internal programs," Green said.
To get ready to achieve certification, Sands had to streamline many of its processes, which is where the renovation efforts come in. The first phase of renovations was completed in January, while the second wave is going on now: Concession stands are new, and LED lighting and digital signage are being implemented.
Since the renovations began, Sands also won a spotlight award from the National Association of Industrial and Office Properties, or NAIOP.
"We've given the building an opportunity to redefine itself and have a higher and better use," Green said. "The project is an outstanding example of preserving an aspect of an iconic property while promoting it to the highest levels in the industry."
Last year, the center donated 50 tons of materials to a dozen local charities, as part of a program that began in 2010.
"We definitely have a lot of clients that are very interested in our sustainable policies and achievements," said Lisa Witherell, director of convention services.
Corporate event planners, she said, are interested in the property's green meeting tool checklist, which gives planners tips on how to go green. At the end of a show, clients also are given impact statements to see their recycling and water use rates.
"We're very excited to have all of these new changes for our customers," Witherell said.
Each year, about 30 trade shows call the center home. Of its clientele, 60 percent are corporate clients and 40 percent are general trade shows with exhibit space.
This year, the Sands Expo and Convention Center has hosted CES, the SHOT Show, Offprice and Agenda.
"The Sands Expo renovation is phenomenal in terms of both form and function," said Marilyn McHugh, Questex Hospitality + Travel vice president, global events.
This week, the Expo is home to Questex's Luxury Travel Exchange International, a forum for luxury travel agents, and its Young Leaders Conference.
"From the carpeting to the ceiling, they have made the Sands Expo more attractive to meeting planners," McHugh said. "The center's flexible design means Sands Expo can handle large and small events very well. And we really appreciate the on-site, full business center because we don't have to drive around Las Vegas to get last-minute projects completed."
McHugh is particularly complimentary of the center's staff, whom she characterized as "exceptional."
As an example, she said, a Sands Expo and Convention Center concierge approached her during an introductory meeting this week and offered to provide assistance to any Questex clients who may require special services or support.
"That level of service is a rarity in the convention center world," McHugh said.
The center employs 135 full-time employees. Temporary workers are brought on to staff events from staffing agencies and labor unions.
Green said the recent designation is considered the most relevant to the meetings industry because it reflects standards that are catered to meetings, events, trade shows and conferences. And it's backed by ASTM International, formerly known as the American Society for Testing and Materials.
"The Green Meeting Industry Council is proud to include Sands Expo among our active network of industry leaders," said Michael Luehrs, council president. "The spirit, persistence and creativity that led to this achievement is only the latest of actions that place them among the nation's top sustainability performers in the events industry."
Green meetings sustainability efforts at the center were launched in 2011 with the Sands ECO 360° Meetings Program. Previous sustainability certifications earned include LEED Gold Certification for Existing Buildings, LEED Silver Certification for New Construction and TripAdvisor GreenLeader Gold Certification.
Contact reporter Laura Carroll at lcarroll@reviewjournal.com or 702-380-4588. Follow @lscvegas on Twitter.