Solar power company launches program for existing homes in Nevada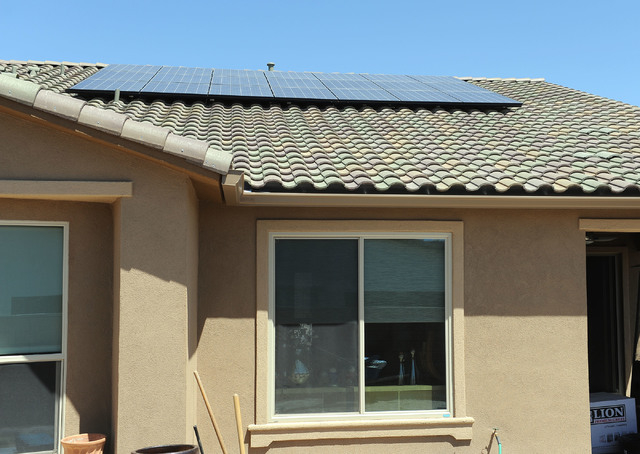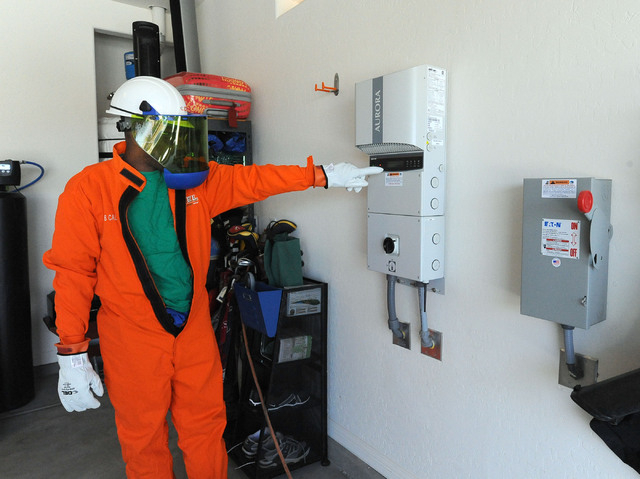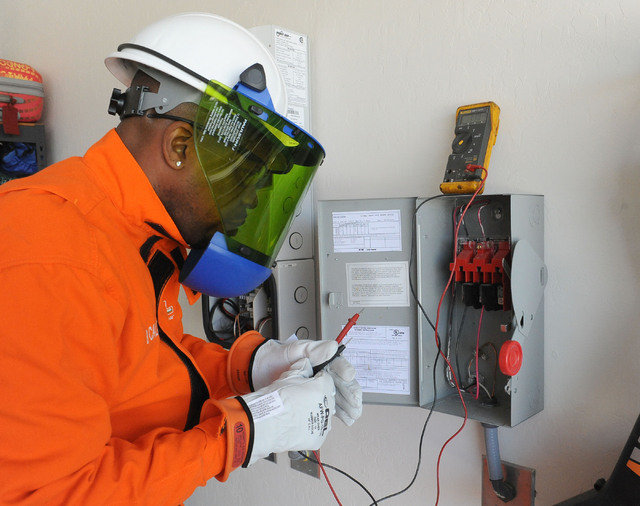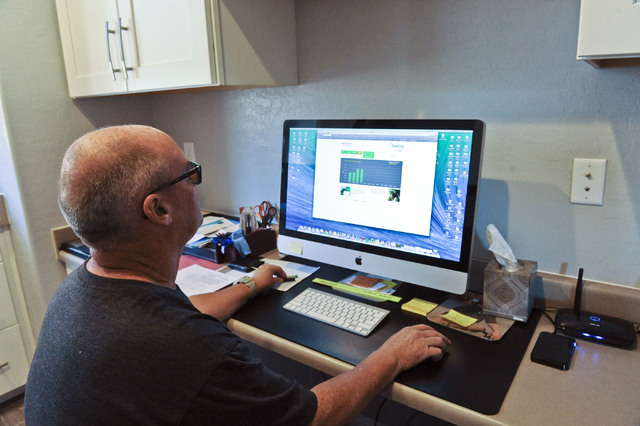 SolarCity, the nation's largest solar power provider, is launching its service for existing homes and businesses in Nevada, the company announced Thursday.
It is also gearing up to add 400 employees to its current count of 400, which will make Nevada its largest office nationally.
The company is chaired by Elon Musk, who is also behind SpaceX, PayPal and Tesla Motors.
SolarCity opened a Las Vegas office in August 2013 but until now has only installed solar panels on new homes.
The company will begin taking orders Thursday and the first installations will begin in October or November. Customers remain NV Energy customers and pay for energy delivery and consumption.
"The service being offered is selling solar energy," said CEO Lyndon Rive. "It's the same way you buy energy today, it's just cheaper and cleaner."
According to SolarCity's website, customers pay nothing upon contract signing. No security deposit is required. A three-kilowatt system starts at $25 to $100 per month.
The current introductory rate is 10 cents per kilowatt-hour, a unit of energy commonly used in utility billing.
Nevada's average electricity cost was 12.03 cents per kilowatt-hour in February 2014, according to the U.S. Energy Information Administration.
SolarCity can guarantee rates for decades because it has no variable costs.
"My fuel cost is the sun," Rive said. "I don't pay for that. It's just the cost of equipment, which I've already paid for. Nothing's going to surprise me."
Bobby Morcom was among the first Las Vegans to place an order.
"I do some investing and house flipping and I've been looking at the different green and sustainable options," said Morcom, who chose to pay zero down with a lower monthly rate.
Morcom will install solar panels on his own home first before installing them on investment properties.
Estimates show he may save $100 each month in utility costs.
SolarCity installations will utilize NV Energy's Solar Generations rebate program, which offers rebates for home and business solar panel installations.The program is expected to be available this summer before SolarCity installations begin.
Contact reporter Kristy Totten at ktotten@reviewjournal.com or 702-477-3809. Follow her on Twitter: @kristy_tea.