Who wants NV Energy plan to collect millions reconsidered?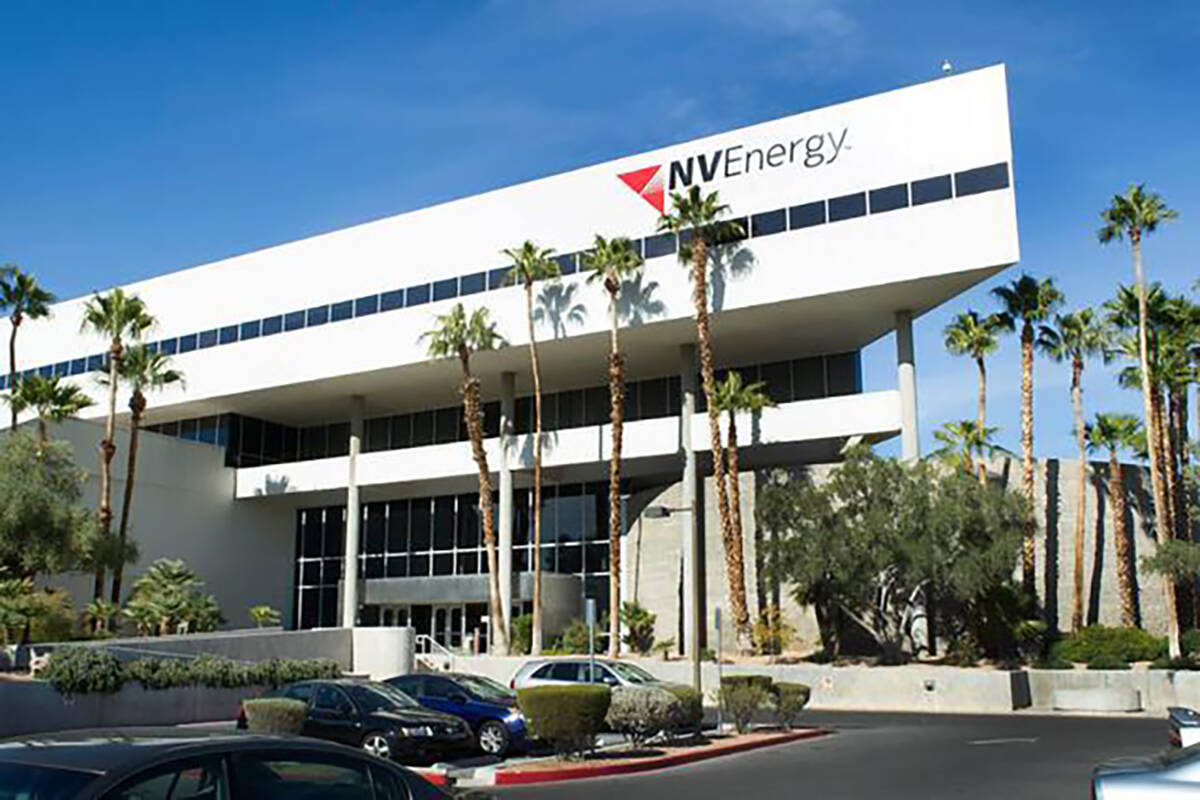 Nevada's consumer advocate and several major corporations are urging state regulators to reconsider a decision that allows for NV Energy to collect cash from Southern Nevadans for certain Northern Nevada expenses.
The Bureau of Consumer Protection, the Nevada Resort Association as well as major gaming companies including MGM Resorts International, Wynn Resorts Ltd. and the Southern Nevada Gaming Group filed reconsideration petitions over a ruling from the Public Utilities Commission that approved $35.4 million in operational costs in 2022 for its Natural Disaster Protection Plan, or NDPP, to be recovered from customers at a statewide rate.
NV Energy's NDPP outlines the utility's mitigation and response efforts related to wildfires, severe storms and other natural disaster risks in its service territory.
The petitions for reconsideration come after a contested decision from the PUC that allows for a statewide recovery of operational NDPP costs even though about 88 percent of these costs were focused on Northern Nevada. The BCP estimates this order will result in Southern Nevadans paying $19.6 million in costs for Northern Nevadans.
The reconsideration requests state there wasn't enough evidence for the PUC to deviate from the industry standard where utility customers only pay for costs incurred within their service territory to implement a statewide rate where customers would need to pay for costs outside their service territory.
"This decision is not supported by substantial evidence in the record and is, consequentially, arbitrary, capricious, and abuse of discretion," said the BCP's reconsideration petition. "As a result, it is unlawful and unreasonable, and requires reconsideration and reversal."
The PUC order which approved a statewide rate for 2022 NDPP spending was contested as Commissioner Tammy Cordova — who lives in Southern Nevada — wrote a draft order, which wasn't approved, that stated NV Energy didn't provide evidence to support a statewide rate and that NDPP rates should be recovered from each of NV Energy's service territories and not on a statewide basis.
If Cordova's order was approved it would increase the electric bills for Northern Nevadans by $1.45 a month.
Support for statewide rate
NV Energy and the PUC have supported a statewide rate for operational NDPP costs because they argue that a natural disaster in one part of Nevada could have statewide impacts. NV Energy used testimony from Jeremy Aguero, a principal analyst at Applied Analysis, to justify the statewide rate and some other information in its initial NDPP cost recovery application.
"If Nevada seeks as a matter of policy to protect people, property and the environment from potential disasters, it will likely need to treat disaster mitigation in a manner similar to how the state treats education, public safety, transportation or health care by distributing the cost statewide or though superregional cost recovery zones," Aguero testified.
The testimony from Aguero didn't sway the BCP.
"Mr. Aguero's analysis and supporting testimony was woefully deficient and failed to provide any evidence that supported (NV Energy's) request to cost shift," said the BCP's reconsideration petition.
Although the PUC approved a statewide rate it seems the commission did agree, at least in part, that evidence over the benefits of a statewide rate was lacking and the usefulness of what was provided from NV Energy to justify a statewide rate was "extremely limited" and Aguero's testimony didn't "adequately assess" the benefits of a statewide rate. Although the PUC said in its order the evidence to support a statewide rate was limited, it approved a statewide rate in part because past PUC rulings approved statewide NDPP rates and these rates are "supported by the underlying record now."
The approved PUC order also called on NV Energy to submit more detailed information on the economic impacts of a natural disaster hitting Nevada for its next NDPP cost recovery docket to better understand the potential benefits of a statewide rate.
Even with opposition over a statewide NDPP rate the PUC could continue supporting these rates as PUC Chair Hayley Williamson — who lives in Northern Nevada — said during the meeting when the recent NDPP statewide rate was approved that she thinks there is a "strong legal basis" for all NDPP rates to be recovered statewide.
NV Energy plans to spend about $373 million in NDPP costs from 2024-2026 and plans to have 79.4 percent of those costs go to Northern Nevada.
Next steps
The PUC has 40 days to consider any reconsideration petitions for its orders. If the PUC takes no further action on a petition it's deemed denied, meaning the PUC could issue an order on these petitions by late October. If a denial to petition happens, that denial can be appealed to district court.
Contact Sean Hemmersmeier at shemmersmeier@reviewjournal.com. Follow @seanhemmers34 on X.