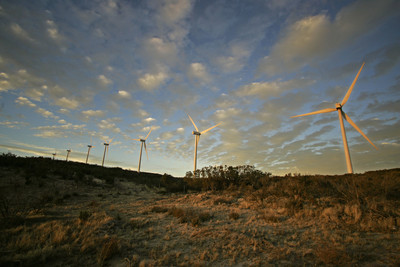 VIRGINIA CITY — Storey County residents packed a room to speak out against a proposed wind farm near Virginia City, saying it would hurt tourism.
Residents on Thursday said the 69 windmills proposed by Reno-based Great Basin Wind would have a visual impact on the historic mining town, which is a popular tourist attraction.
Jane Peterson, energy project manager for the U.S. Bureau of Land Management, told the county Planning Commission that public comments collected since November have been split on whether to allow the project to proceed on BLM land in Storey and Washoe counties.
But Joe Curtis, a board member of the Virginia City Convention and Tourism Authority, said residents should be skeptical because the BLM already seems to have decided to support the project.
He said the sight of the windmills on the Virginia Range will be "significant."
"I would foresee it as the future demise of tourism in Storey County," he said.
Peterson said the BLM will listen closely to residents' concerns as it studies the effects of the New Comstock Wind Energy Project. She said the agency will make the final decision in late 2010.
The $200 million to $400 million project could generate energy for thousands of homes, Great Basin Wind officials said.
Like mines, wind farms have to be in the right place for companies to make an investment, company President Rich Hamilton said.
The project would feature windmills up to 330 feet tall and include a five-mile transmission line connecting to a substation in Carson City.
But visitors come to Virginia City for the scenery and history, said Tom Gray, whose family runs a private tourist train in the county.
The county should "preserve the integrity of the Comstock Lode" because the history of the 19th century mining boom is "incredible," Gray said.