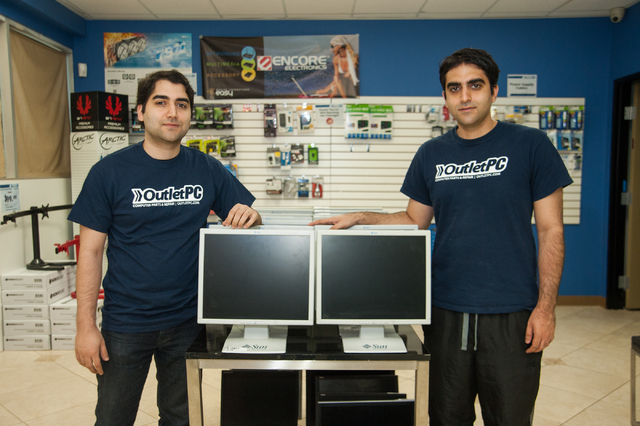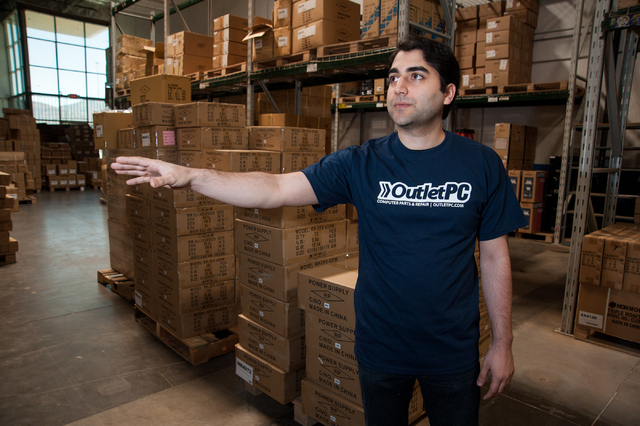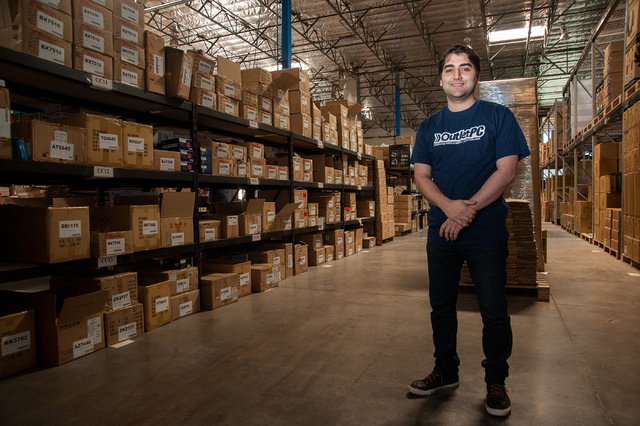 As teenagers in 2001, brothers Kia and Sherveen Javadi started selling thermal grease on eBay and to classmates at Advanced Technologies Academy.
They invested every dollar they earned in computer parts, and started to grow a business in their parents' Las Vegas home.
They filled then-15-year-old Sherveen's bedroom with products, then filled 17-year-old Kia's room, and their parents' room, until the entire house was packed. Shipping materials filled the garage.
"For us, this was kind of fun. It was kind of like a hobby," Sherveen said. "If you work from home, and your parents are paying the rent, that helps."
For the first few years, the brothers didn't even pay themselves.
Their parents supported the business but really wanted their sons to become doctors or engineers, he said.
Eventually, the computer products became overwhelming on their household.
"So we decided we had to get some type of location," Sherveen said.
The brothers rented storage units, and the company kept growing.
"Little by little, it got quite a bit bigger," he said.
Thirteen years later, that company has grown into OutletPC, one of the top online discount electronic parts retailers in the country, operating out of a Henderson warehouse along U.S. Highway 95.
When the business began, the Javadis conducted transactions almost exclusively through email, so distributors did not realize they were so young.
Each year, the thermal grease distributor would unknowingly send them a bottle of wine before they were of legal drinking age.
While studying business at the University of Nevada, Las Vegas, Sherveen grew the business's warehouse side, and Kia, who studied electrical engineering at the University of California, Los Angeles, grew the company's website.
"At the beginning, it was very tough. The bigger companies — Antec, Corsair, Microsoft — they won't work with you, so you have to go through distribution, and it's a lot more expensive," Sherveen said. "So you're competing against the larger companies that have a lot more resources. So we basically had to cut costs. A lot of it was working long hours.
"As you get bigger, they're more willing to work with you."
By the fifth year of business, the two opened a 2,000-square-foot retail location near McCarran International Airport.
The warehouse expanded to 5,000 square feet in a year, 10,000 square feet the next and again to 15,000 square feet.
"We would basically tunnel through the walls," Sherveen said. "We'd take over the next suite and the next."
In their sixth year of business, Kia, 23, and Sherveen, 21, hired their first employee. They now have 25.
The business has gone through nine stages of growth, and Sherveen expects more in about a year.
OutletPC now operates out of a 26,500-square-foot warehouse and storefront.
Along with OutletPC.com, the pair sells computers, parts and mobile devices through CPUtopia.com and ComputerCity.com.
In a Google search for "cheap computer parts," OutletPC.com is the third link.
While they face retail competition from electronics giants like Best Buy and Fry's, and online competition from behemoths Amazon and eBay, the Javadis dream big.
"You've got to keep your costs low — that's what Amazon does, and that's what we try to do," Sherveen said. We're competitive with them in price, but they have more established names."
OutletPC also creates specialty power supplies, workstations for online poker players and day traders. They've started to sell car parts and fashion accessories.
"We can be a site like Amazon or eBay where we sell a diverse selection of products," Sherveen said. The brothers rely on their websites for about 60 percent to 70 percent of their business.
Though Sherveen declined to disclose revenue figures, he said they have considered opening another storefront location in Las Vegas and they're contemplating opening a business on the East Coast.
"It's not about money, it's more about making a big company," Sherveen said. "It's a fun place to work."
Contact reporter David Ferrara at 702-387-5290 or dferrara@reviewjournal.com. Follow @randompoker on Twitter.