Advice to young Nevada entrepreneurs: Just get started
September 30, 2016 - 4:34 pm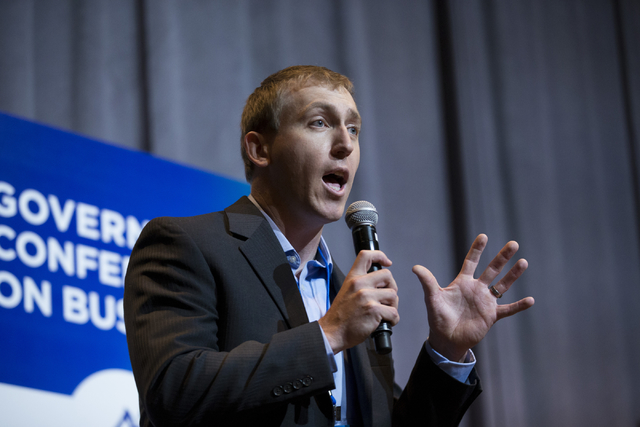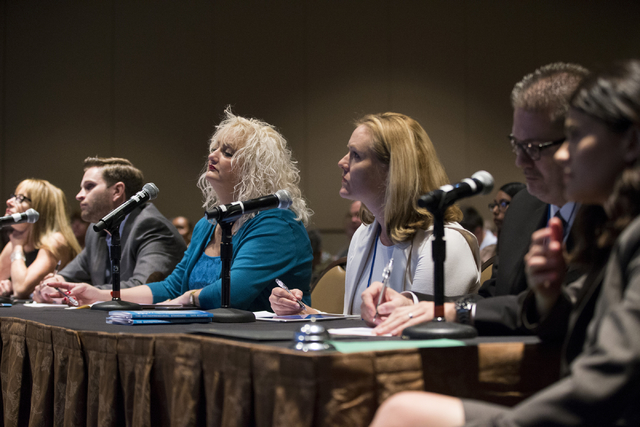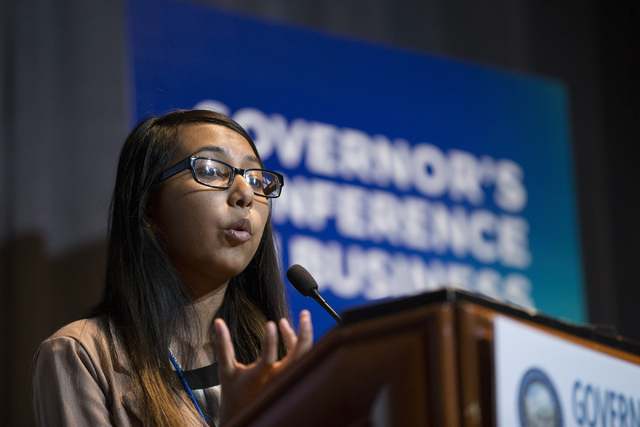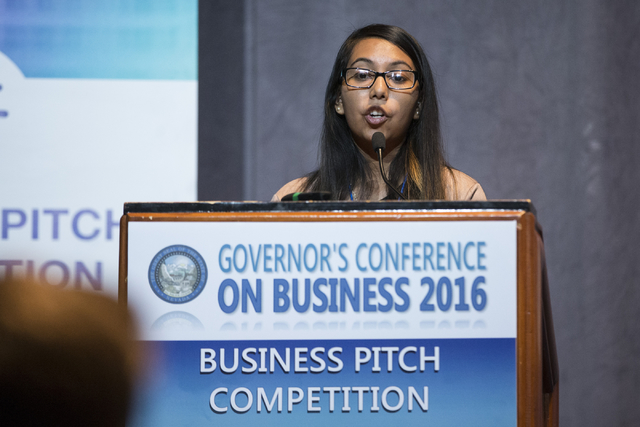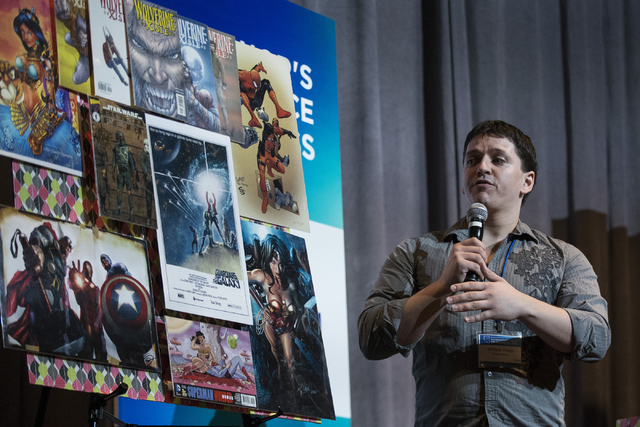 Some successful Nevada entrepreneurs say they had no idea what they were doing when they first began. Their advice for other aspiring business owners? Just get started.
Avetis Mazmanyan was one of three entrepreneurs speaking Friday at the fifth annual Governor's Conference on Business at the Rio.
At age 19, Mazmanyan founded Mezze Foods, a Mediterranean catering business with his 18-year-old brother. The idea sounded solid to the two young men: The eldest would handle the business aspects, and the youngest would be the culinary talent.
But the Las Vegas catering scene proved to be treacherous and in the end "nobody ordered anything," Mazmanyan said.
The brothers were ready to give up when a friend recommended that they display their creations at a farmer's market.
Mazmanyan said that for small businesses starting out, it's important to ask, "What is the reaction that you're getting from the customers?"
For Mazmanyan, he said they felt that they were on to something. And in 2014, the business went from having their products in zero stores to 16 in Las Vegas.
Shavonnah Tiera Collins, managing director of the RedFlint Experience Center, said that sometimes the public only hears about the highlights of an entrepreneur's struggles.
"The actual trajectory is a little loopy and a little crazy, but when you have the confidence and you have people around you, you can figure out the way," Collins said.
The conference featured a business pitch competition and resource expo with 110 exhibitors in legal, marketing and lending fields. Before the event, the Nevada Business and Industry Department estimated that about 750 students, business owners, entrepreneurs and other professionals would attend.
Colin Seale, founder and CEO of ThinkLaw, took home both the $1,000 People's Choice award and the $5,000 first-place award that includes $11,000 of in-kind financial and information technology assistance.
Seale's product, a set of educational coursework, seeks to bridge the "critical thinking gap." Seale said that critical thinking classes are taught more frequently at affluent schools, leaving others at a disadvantage.
In his keynote address, Gov. Brian Sandoval took time to reflect on the state's ongoing rebound from the Great Recession.
"Things are starting to move," said Sandoval, adding that the state had officially regained all 186,400 jobs lost during the peak of the recession.
The governor cited Faraday Future, Tesla, and Switch, among other companies, as contributing to the state's growth and diversification.
"We're really proud of our core industries, hospitality and tourism and gaming and mining but all these new things that are happening in our state are part of the new Nevada," Sandoval said.
The event was sponsored by a number of companies including the Las Vegas Review-Journal, Allegiant, Bank of America, Vegas PBS, Nevada Broadcasters Association &Foundation.
Contact Alexander S. Corey at acorey@reviewjournal.com or 702-383-0270. Follow @acoreynews on Twitter.