Las Vegas data firm Switch purchased for $11B
Updated May 11, 2022 - 8:13 pm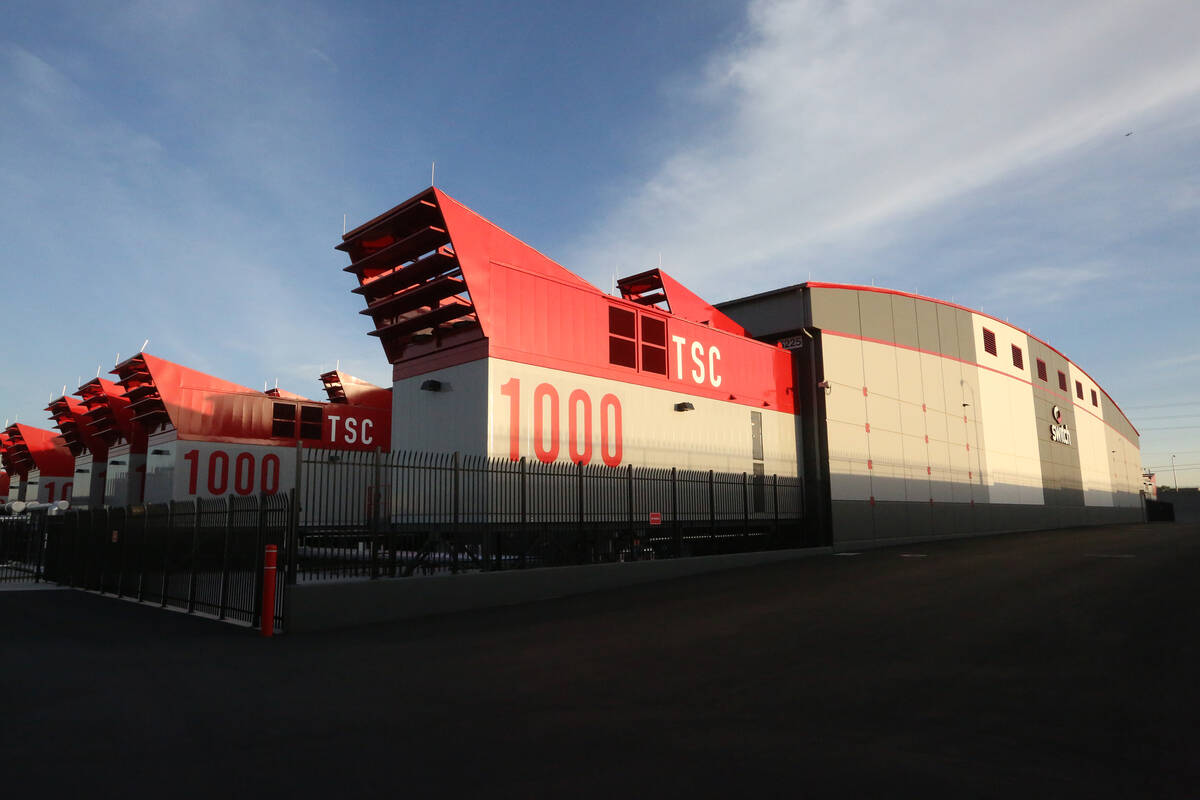 Las Vegas-based data center developer Switch Inc. announced Wednesday it would be acquired by DigitalBridge Group and IFM Investors for $11 billion, or $34.25 a share, in cash.
The deal is expected to close later this year if approved by shareholders, according to a company news release. Once the deal closes, Switch will be taken private and no longer trade on the New York Stock Exchange.
Switch founder and CEO Rob Roy said the transaction is in line with the company's long-term goals, noting that it plans to build more than 11 million square feet of capacity through 2030.
"The combination of our advanced data center infrastructure, significant expansion capacity in our land bank, and a new partnership with experienced digital infrastructure investors lays a strong foundation for Switch's continued industry leading growth," Roy said in a statement.
A string of multibillion dollar acquistions have occurred in the data center sector over the past year. Investment firm KKR and Global Infrastructure Partners closed its deal in March to purchase Dallas, Texas-based data center real estate investment trust CyrusOne Inc. for an estimated $15 billion. And Blackstone completed its $10 billion purchase of Overland Park, Kansas-based data firm QTS Realty Trust last year.
Boca Raton, Florida-based DigitalBridge — a rebrand from private equity investor Tom Barrack's firm, Colony Capital — also has been buying assets such as data centers and cell towers. And its Switch acquisition, in partnership with Australian infrastructure investor IFM, is just the latest in a string of purchases.
Switch is known for powering its massive data centers using 100 percent renewable energy. It operates centers, totaling up to 5.1 million gross square feet of space, in Nevada, Michigan, Georgia and, most recently, Texas.
Whispers of a sale started in March when Bloomberg first reported that Switch was considering a sale. The chatter then picked up this week when it was reported Brookfield Asset Management Inc. was considering a takeover bid — making for a competitive process.
Credit Suisse analyst Sami Badri wrote in a research note Wednesday that it explains why the company's $11 billion valuation was "relatively close to our target price ($35 per share) versus where SWCH's stock was trading before the announcement."
Switch's closing price Monday was $29.81 and $30.75 on Tuesday. It has a 52-week high of $33.84.
Badri outlined four reasons why he believes Switch has an advantage over other data center operators.
Its connectivity segment saves customers between 30 percent and 50 percent on telecom expenses. It has been able to monetize its intellectual property. Its campus model has better economies of scale compared with its peers that are "seeing their margins compressed by rising power and labor costs." And its investment yield is higher than that of its peers, more than 20 percent return on invested capital.
Shares of Switch, traded on the NYSE, jumped 9.07 percent to end at $33.54. After hours, shares rose 0.33 percent to $33.65.
Contact Subrina Hudson at shudson@reviewjournal.com. Follow @SubrinaH on Twitter.