Las Vegas entrepreneur wants to disrupt certified mail market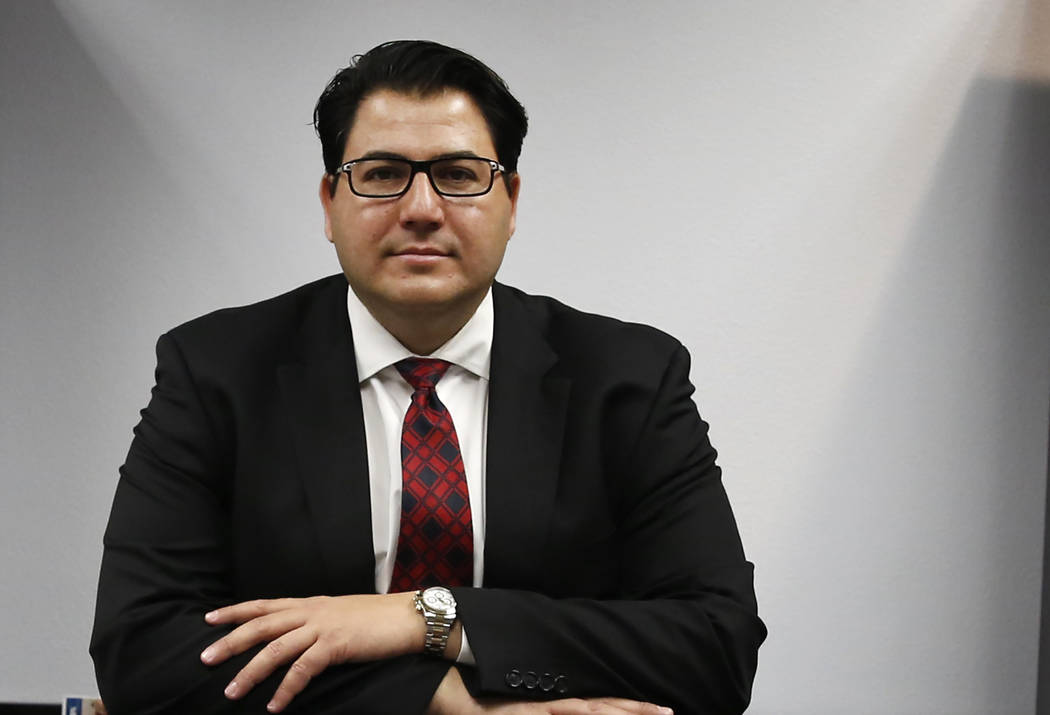 A local entrepreneur intends to shake up the certified mail market.
In the 2017 fiscal year, the U.S. Postal Service recorded 199 million articles of certified mail, translating to $667 million.
Idan Udi Edry, CEO of Trustifi, said users now have a digital way of assuring that virtual mail is securely delivered to and received by the intended recipient, and for less money.
"The big challenge was not only to move the physical product to a digital product and to get the same result, the challenge was also to encrypt it," Edry said. "Trustifi has a military grade encryption that nobody can hack or steal information contained in the email."
Trustifi formally launches Thursday.
Trustifi works through a web-based portal or with an installed plugin for Outlook or Gmail, and encrypts files with one click.
Edry said many other services encrypt files through a dedicated server or service provider, presenting an opportunity for the information to be hacked or stolen before it gets encrypted.
The service also ensures the intended recipient is the only one who can open the email, be it two-factor authentication or an e-signature.
Making lemonade
Edry moved to Las Vegas from Santa Clara, California, in 2016 while he was CEO of cybersecurity company Nation-E. At the same time that he made his move into Las Vegas, Nation-E changed owners and Edry left.
"Literally I moved in with my luggage and thought, 'OK, what am I going to do now?'"
Not long after, he got a phone call from Rom Hendler, director of investment strategy at the investment group founded by Victor Chaltiel, Redhills Ventures.
"They were looking for somebody to lead the startup. I said I wasn't interested in leading another startup, and you see how this ends," Edry joked.
Ultimately, Edry said the opportunity was too enticing and he was drawn by the idea, the potential and the challenge.
Working out of a Summerlin office, it took Edry about 1 1/2 years to develop Trustifi, which was a brainchild of longtime Las Vegas businessman Chaltiel, who died in August 2014.
Hendler said Trustifi has the potential to secure not only personal communication but also communications across several industries, including health care, financial services and law.
"Email security is one of the most overlooked and underfunded aspects of the overall security market," Hendler said.
Expanding
Edry currently has a team of 15 spread across the U.S. and in Israel.
He said he intends to grow the team in Las Vegas, first by relocating part of his team from Israel and then by hiring at least five new employees this year.
So far it's been difficult to recruit local programmers, he said.
"I need to relocate people from all over because unfortunately, I cannot find those people in Las Vegas," Edry said.
Trustifi has between 40 and 60 clients across seven states and Washington, D.C.
Contact Nicole Raz at nraz@reviewjournal.com or 702-380-4512. Follow @JournalistNikki on Twitter.
Victor Chaltiel
Victor Chaltiel became known to Southern Nevadans for his folksy television commercials during the 2011 mayor's race in which he and supporters flashed two fingers in the shape of the letter "V" while proclaiming "V for Victor."
Victor Chaltiel was the founder and chairman of Redhills Ventures, a private investment firm focusing in technology start-ups. He was also the founder and chairman of Health Data Insights Inc., a Las Vegas-based company specializing in reducing healthcare costs.
Prior to founding Redhills Ventures, Chaltiel served as chairman and CEO for five years at Total Renal Care Holdings Inc., a publicly traded company which is now known as now Davita.