Las Vegas shop excluded under Phase One; entrepreneur toughing it out
Updated May 13, 2020 - 8:55 pm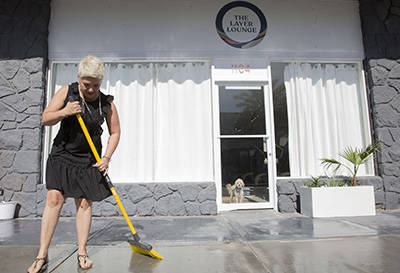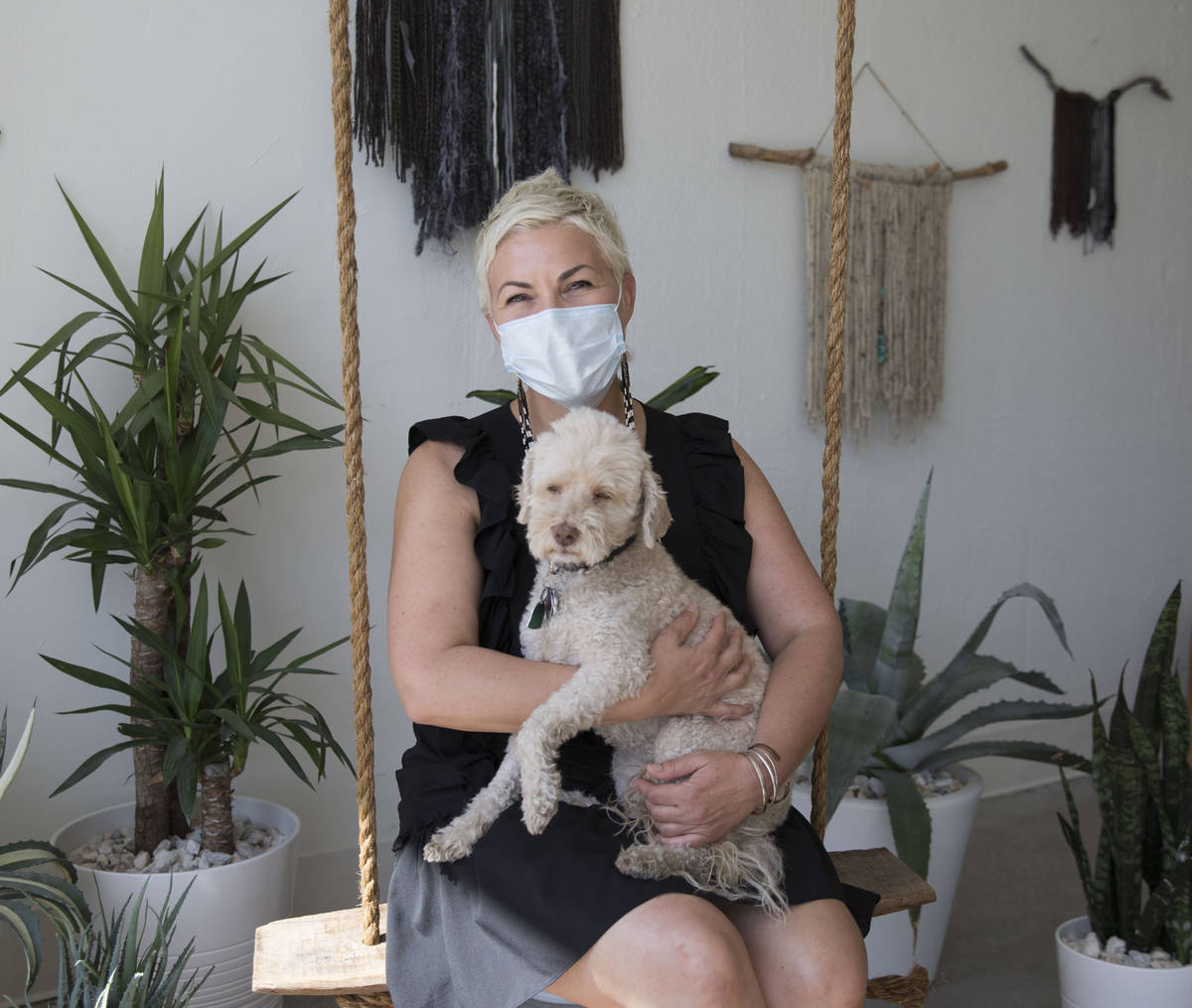 Just two months ago, entrepreneur Megan Linney was close to achieving her dream to start an upscale skin care boutique in downtown Las Vegas.
The licensed aesthetician rented commercial space at 1104 S. Third St. in February, remodeled it, and filled it with new furniture and equipment. She spent her life savings readying for a grand opening of the business, The Layer Lounge, in the first week of April.
Then, the pandemic hit.
"We got the news on March 17, so we haven't opened yet," Linney said. "It's been pretty brutal."
Now, Linney said she still can't open despite Gov. Steve Sisolak's Phase One reopening order for businesses issued on Thursday. When Linney read the fine print of the order, she found out that aesthetics (skin care) businesses were prevented from opening by the governor in Phase One but barbershops and salons — many of which provide similar services as she does — were allowed to reopen.
"It turns out aesthetics are not allowed to reopen with the rest of our industry," she said. "It's been really unclear. Even the state board staff, they didn't have answers for me. They were really lovely and supportive and encouraging, but they were equally confused. It appears there was just a miscommunication between the state government and the state board."
Linney said the governor's office needs to clarify why it ordered aesthetics businesses to remain closed while allowing similar businesses to reopen.
"If cosmetologists can do all of these things, why wouldn't the aesthetics technicians be able to reopen?" she said.
State clarifies status
A statement from the governor's office Wednesday night said prior to Phase One, all businesses providing aesthetic services and spas were closed as nonessential businesses.
"In Phase 1, the only businesses that are allowed to re-open are hair salons, nail care salons and barber shops that are licensed by the Nevada Board of Cosmetology or the State Barber's Health and Sanitation Board," the statement reads. "These businesses must follow the strict guidance set forth under Section 16 of Emergency Directive 018 and the guidance issued by their respective licensing boards. All other businesses providing aesthetic services, including skin care services, and spas remain closed."
The governor's office also pointed to reopening guidance in the state's Roadmap for Recovery.
"There has been some confusion about whether certain prohibited services (facials, waxings) can be performed in a facility allowed to open (e.g., nail salon)," the statement from the governor said. "For clarity, if a type of business has not been opened in Phase 1, that particular activity is not allowed to be provided at a business that has explicitly been open. For example, a nail salon that has been allowed to open in Phase 1 under certain criteria and guidelines, may NOT also allow facials or other prohibited activities continue just because they are open for the nail care services."
Adam Higginbotham, deputy executive director of the Board of Cosmetology, said aesthetics businesses are to remain closed under the governor's order. Shortly after the reopening order was issued, the board reached out to the governor's office on the issue and they are awaiting further direction.
"Our understanding is they are excluded from Phase One," Higginbotham said.
Linney said she's going to tough it out and wait for the next phase of the reopening. She said she has extensive safety protocols in place, including the wearing of masks and constant cleaning at the business.
"We are just dying to open so we can get people in, start seeing clients who are longing to get in," Linney said. "Until Sisolak says go, I'm just hanging out."
Contact Glenn Puit by email at gpuit@reviewjournal.com. Follow @GlennatRJ on Twitter.