Las Vegas startup offers millennials affordable way to travel
Updated June 3, 2017 - 5:15 pm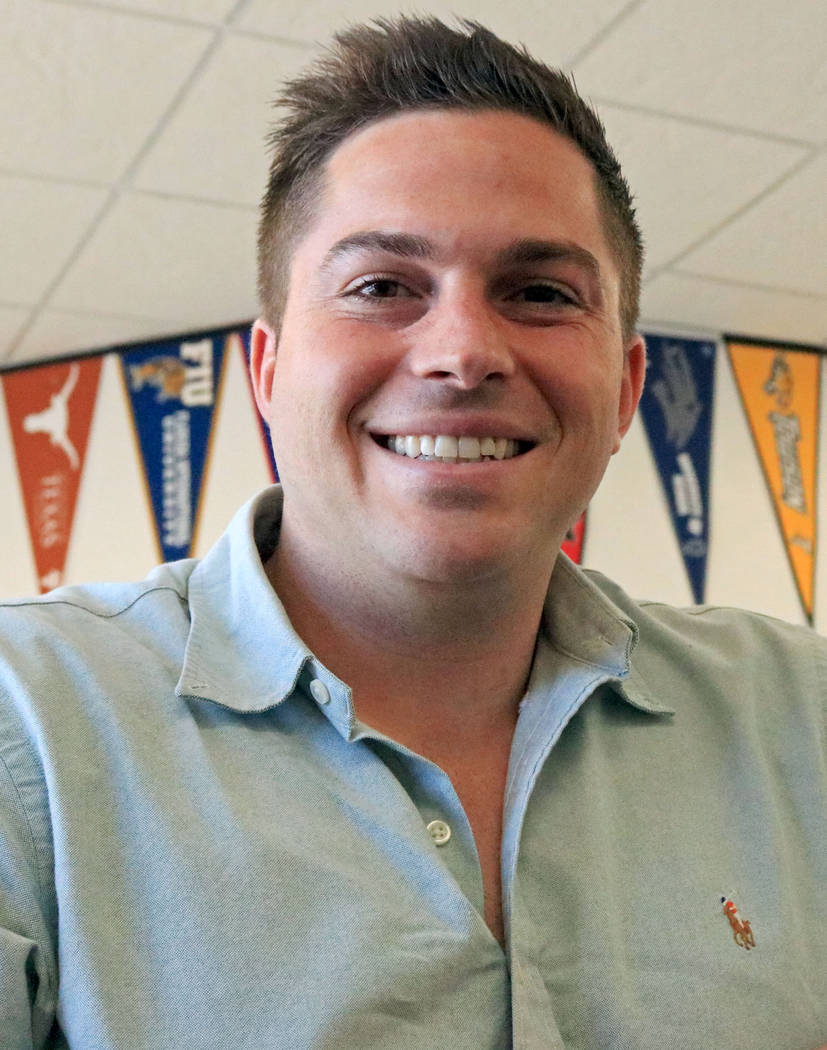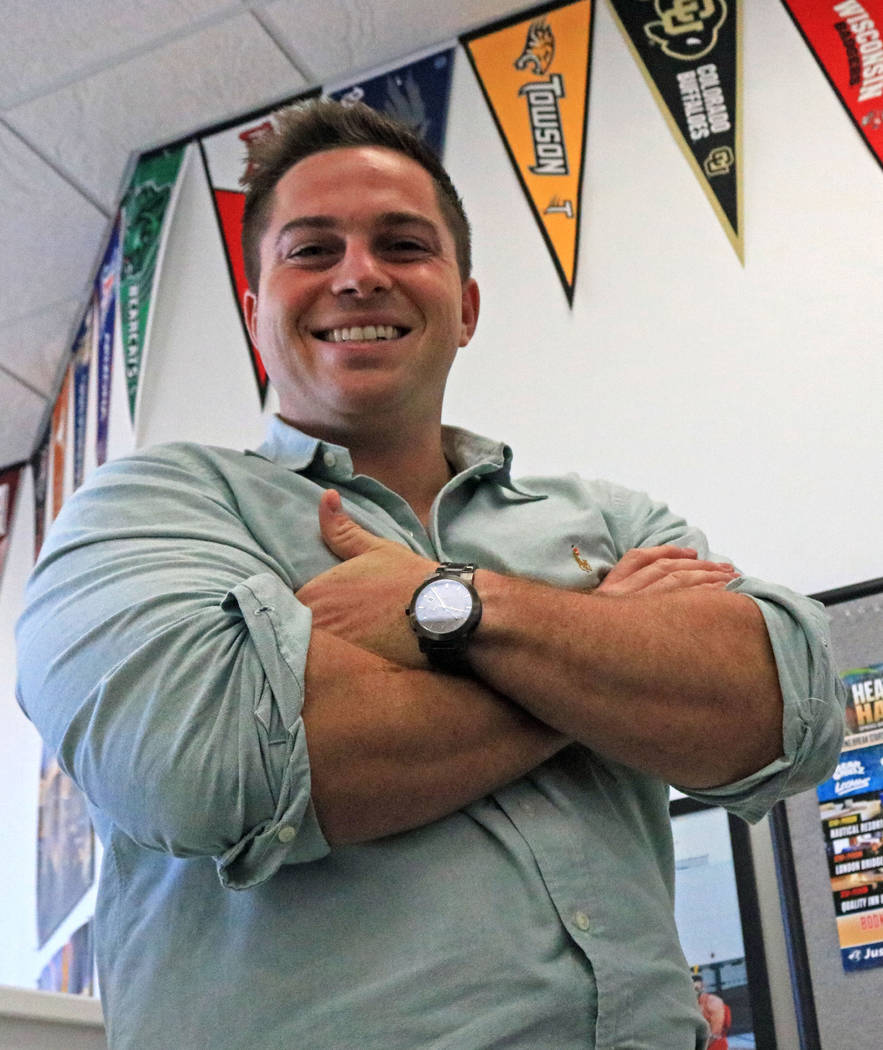 In August 2013, Andrew Citores packed up his belongings in San Francisco and moved his 17-person startup company, JusCollege, to Las Vegas.
At first, he worried he made a mistake.
"I think it was 115 (degrees) the day I moved in," he said. "I was like, 'What did I do?'"
Four years later, Citores credits the city for the growth of his college student-based travel company.
"There's no way we'd be here if we hadn't moved to Vegas," Citores said, crediting the hospitality talent based in Southern Nevada, the affordable cost of living and support from the city. JusCollege offers students travel packages to more than 75 destinations across North America and is projecting $24 million in sales in the 2017-18 school year. The company has booked about 500,000 students, bringing many of them to Las Vegas through affordable packages.
Last year, it brought 70,000 college students to Las Vegas, its most popular destination. Citores believes many of these students will become returning tourists.
"We are building an ecosystem of college students that love to travel, and they're going to love to travel the rest of their lives," Citores said. "We travel a lot of students to Las Vegas and introduce them to the city, so I believe we are absolutely building a new pipeline of customers for the destination itself."
Bob Rouse, communications manager at the National Tour Association, said college students might be drawn to Las Vegas because of its attractions, from concerts and pools to the bar scene.
"Las Vegas appeals to college students because the city has an exciting vibe and a wide array of affordable packages for visits during breaks or holiday weekends," Rouse said.
These college students belong to one of the best demographics that traveling industries can tap into, said Erika Richter, director of communications at the American Society of Travel Agents.
"Millennials are more likely than older generations to frequently book vacation packages," Richter said. "Packages are appealing to their generation because they have less time but more disposable income."
And that disposable income is drawing the attention from destination sites around the globe.
Rouse said though college students can be less affluent than other demographics, they're still desirable as tourists.
"There's a loyalty factor," Rouse said. "Any destination wants to bring in a young traveler and grow old together."
The Linq Hotel is an example of a Las Vegas hotel that is working to attract younger tourists, with features such as bunk bedrooms. The hotel has been working with JusCollege for two years, offering customers lodging for events such as the Electric Daisy Carnival.
Jared Rapier, vice president of hospitality marketing for The Linq Hotel, Flamingo Las Vegas and The Cromwell, said The Linq's partnership with JusCollege has helped draw students to the hotel.
"They've been a great partner for us. They've allowed us to tap into college-age students traveling," he said. "Ultimately, (these tourists are) the future of our business."
Unlike other demographics, millennials have the power to influence trends among other age groups, Rapier said.
"Millennials are definitely influencers," he said. "This generation is influencing not only their peer set, but their parents and grandparents, especially when it comes to technology and the cool places to go."
But the interests of this age group are changing. Instead of the traditional beach getaways, more millennials are looking for adventure travel, according to Carylann Assante, executive director of the Student and Youth Travel Association.
Online survey results affirm this claim. According to the travel agents society's 2017 "How America Travels" national survey, millennials are more likely to cite desires to experience different foods or cultures when traveling, and are less attracted to sightseeing activities such as visiting historical sights.
"More students want an authentic experience in places like Bali or Guatemala," Assante said. "They want to live like the locals."
Citores plans to expand JusCollege to keep up with the growing adventure trend. Although the company currently offers packages only within North America, he said there will be destination options in other continents in about two years.
And travelers can expect JusCollege's growth to keep a steady pace, Citores said. He believes JusCollege is on trajectory to become one of the major businesses in Las Vegas in 10 years, with a 500-person team.
The company has 30 employees with plans to expand to 45 by the end of the summer. One key to his company's success is the passion of its employees, Citores said.
"For the first time, we are having to do less outbound sales and we're getting more inbound sales," he said. "That's not stopping us from going out and stepping on more campuses. We're not just going to slow down just because it's getting easier. If anything, we're going to speed up."
Contact Bailey Schulz at bschulz@reviewjournal.com or 702-383-0256. Follow @bailey_schulz on Twitter.