Las Vegas startup to offer rental housing for traveling workers
Updated April 17, 2023 - 7:33 pm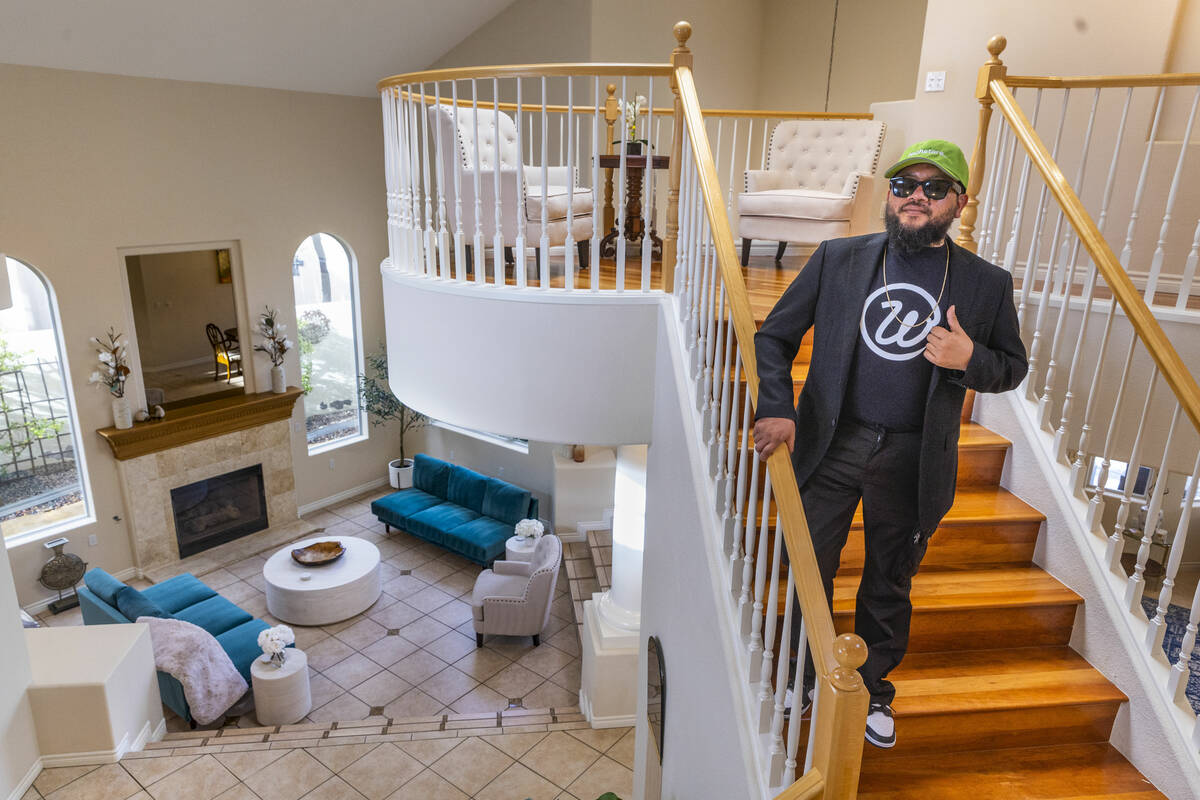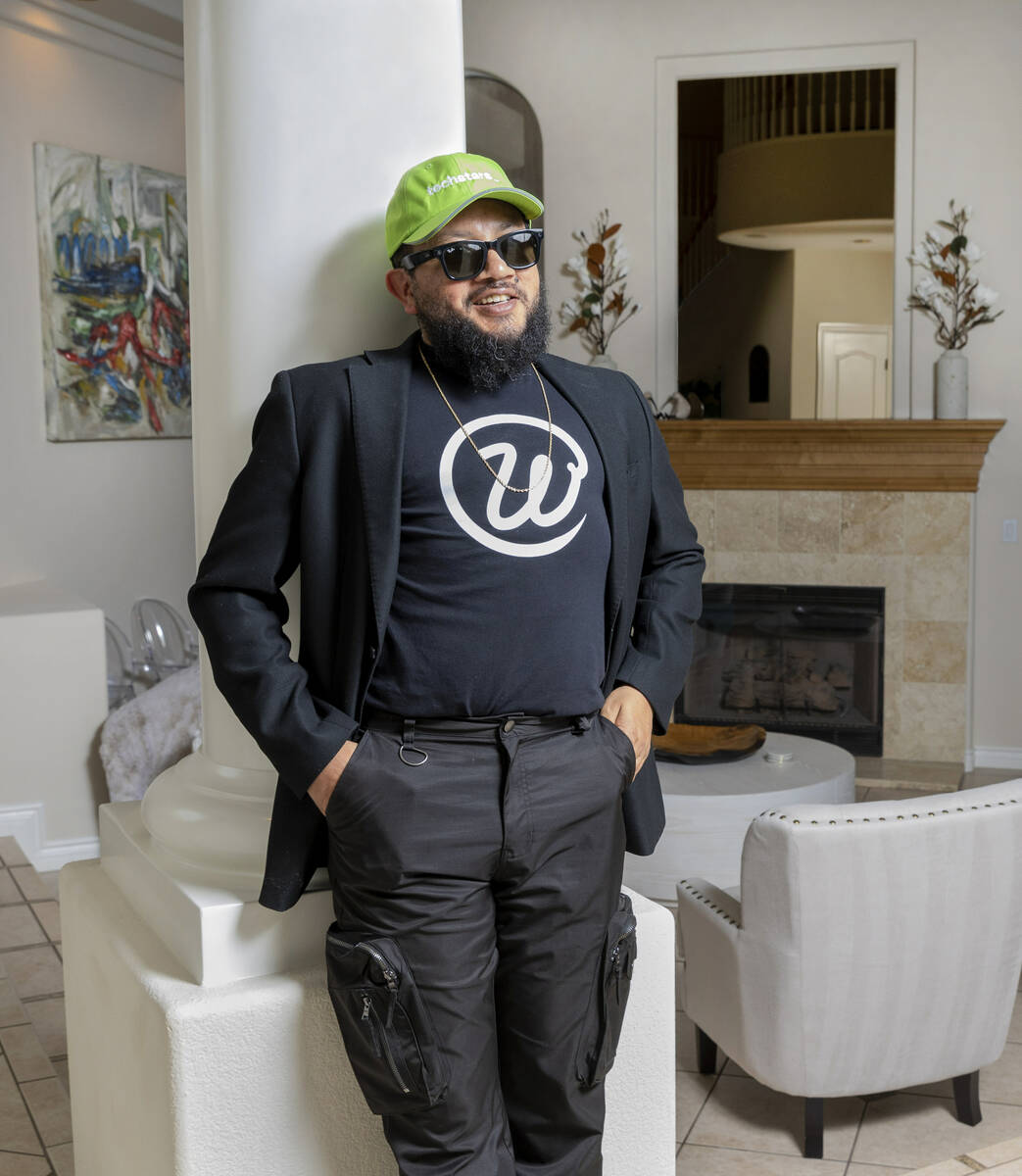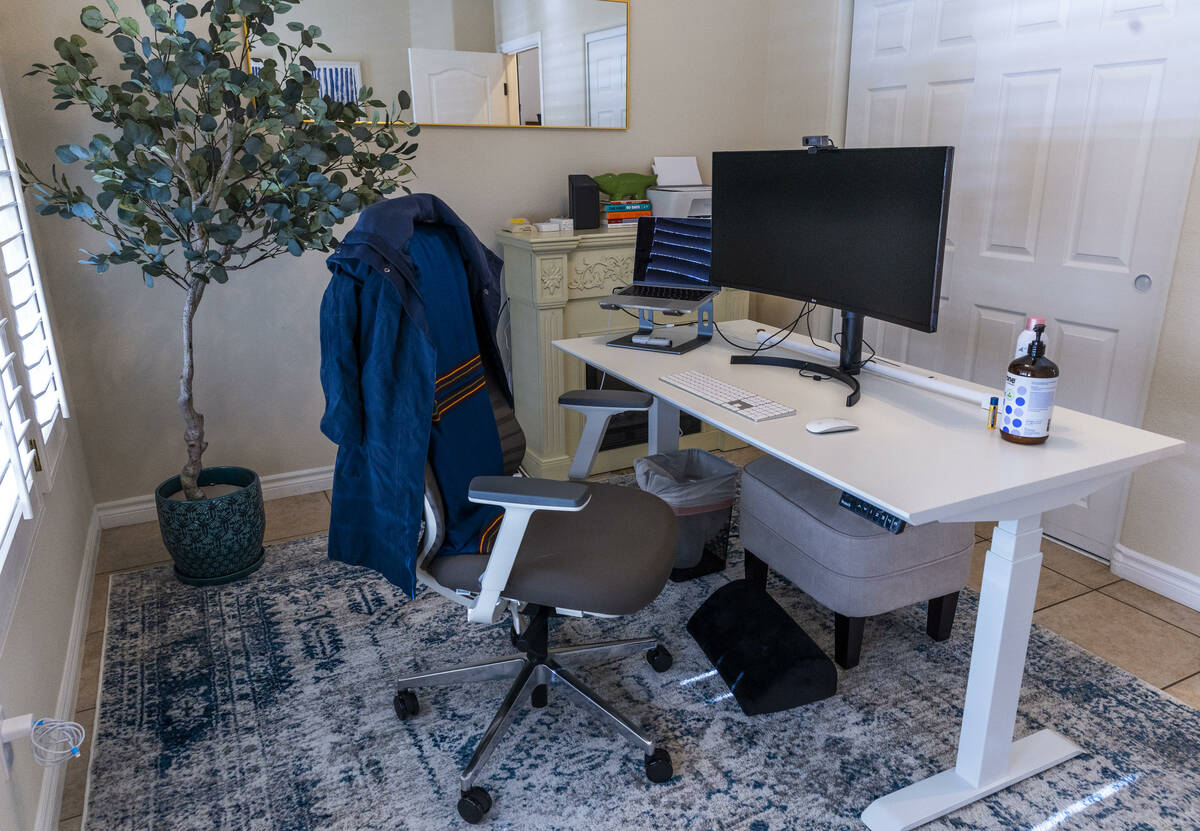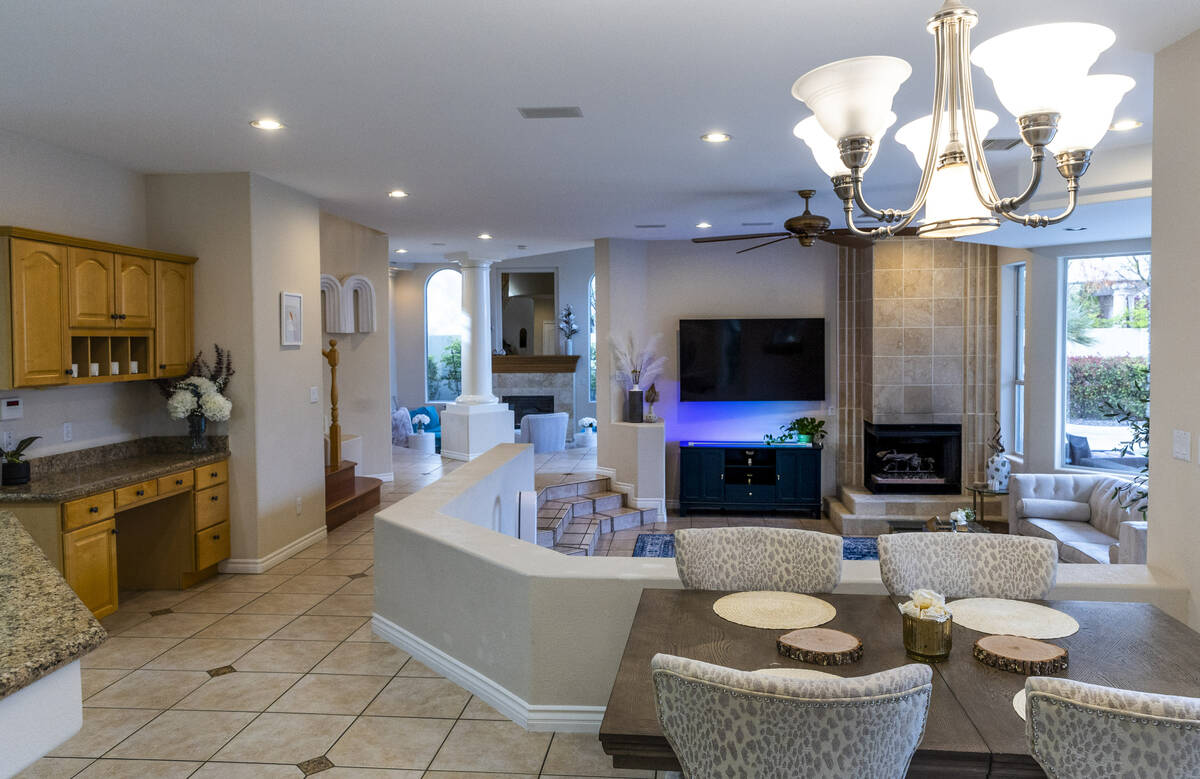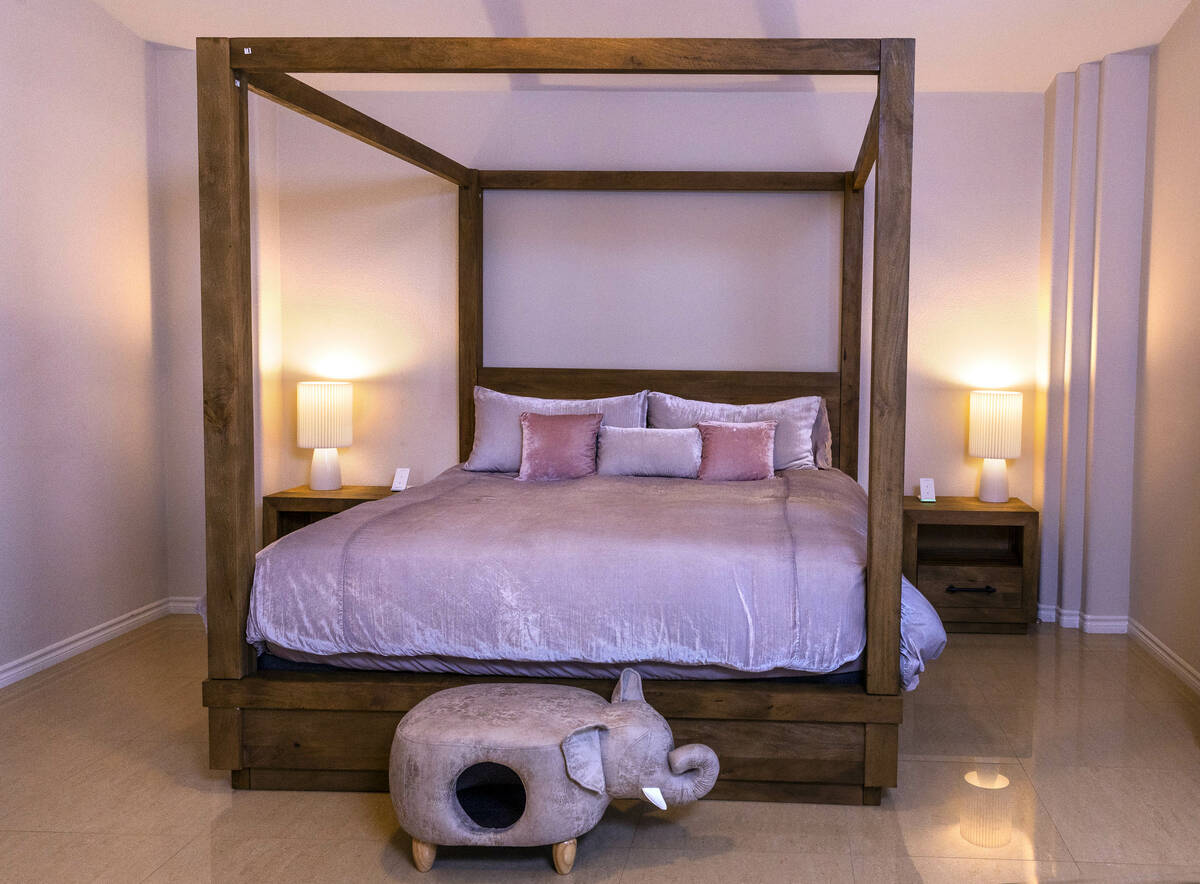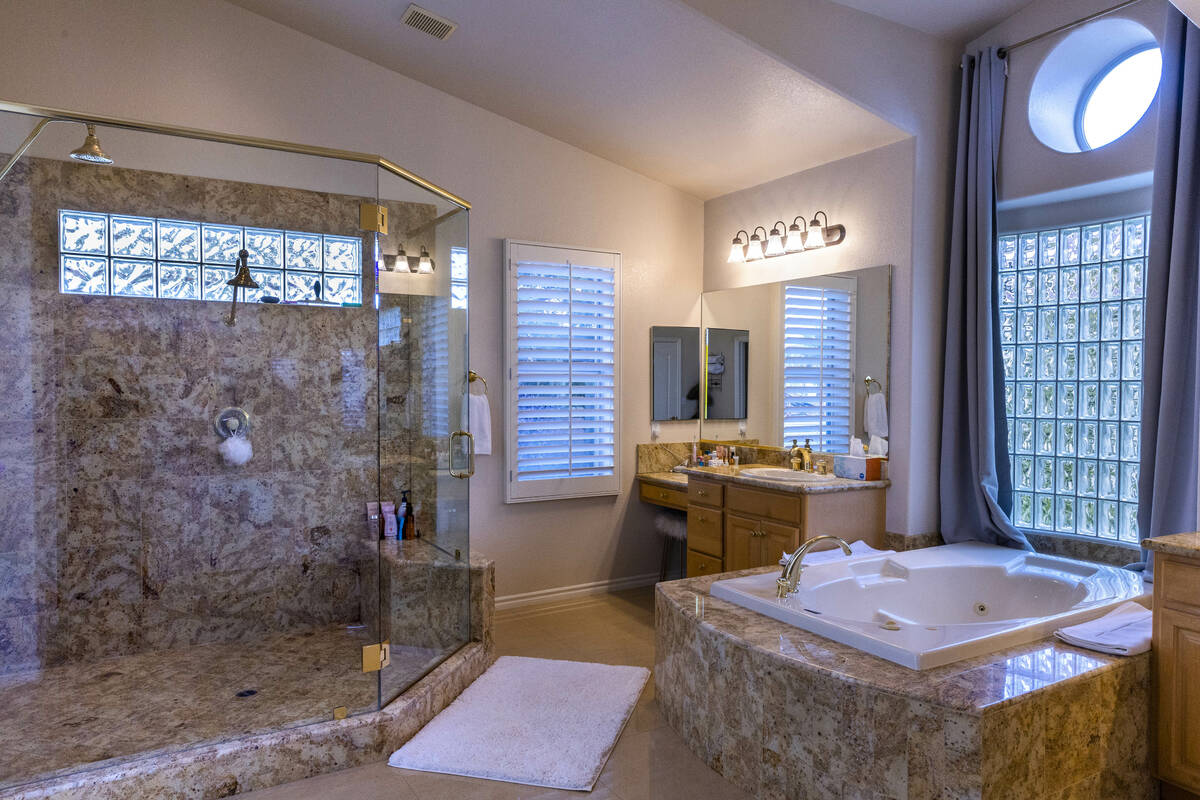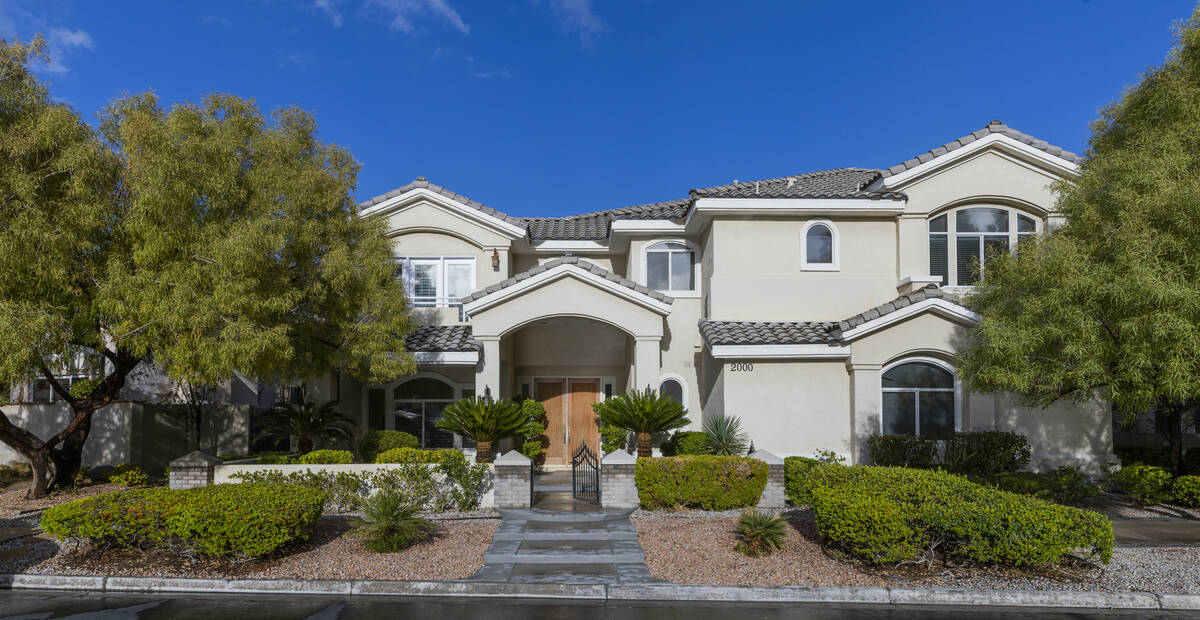 Las Vegas-based tech startup Workbnb wants to help owners of short-term rentals attract a different kind of tenant — traveling workers.
"We believe that traveling workers matter, and no one is focusing on them," Yeves Perez, co-founder and CEO of Workbnb, said.
The online booking platform operates similar to Airbnb but focuses on offering rentals to companies that need temporary accommodations for their employees.
Perez founded the company in April 2021 with his girlfriend, Daj'Anique Staples, who serves as president.
The couple connected over their shared experience working in the short-term rental property management industry. At the time, Perez noticed some of the properties he managed were mostly rented by companies for a period of two to eight weeks, instead of by tourists. He then brought the idea, now Workbnb, to Staples.
"I saw the future of focusing on rentals for workers and just thought yes," she said.
Nicholas Irwin, assistant professor at UNLV's Lied Center for Real Estate, said there could be a lot of potential for the startup, which recently moved from Reno to Las Vegas.
Irwin said many homeowners are looking to make extra cash, and the startup could also work with construction companies or firms that coordinate housing for traveling nurses.
"You can definitely see the appeal of something like this," Irwin said. "Although we have some wonderful hotels and resorts here, if you're going to be somewhere for a couple of weeks, sometimes it's nice to not be in a small hotel room and have a whole house."
Funding for minority founders
Workbnb wants to officially launch a beta version this summer of three different apps: one for property owners, one for property managers and another for customers. Staples is handling the app development with creative agency Copper and Vine.
She said the startup already has 9,000 properties in 40 states on its waitlist for the beta launch. The goal is to onboard 500,000 properties, including 1,000 in Las Vegas, by the end of 2023. To manage that growth, Workbnb plans to expand its workforce from four to 100 by the end of this year.
Irwin said that the challenge of its aggressive growth plan is making sure the company stays compliant with different state and local regulations, but that its compliance costs are part of normal business costs.
Perez and Staples said they also plan to add more offerings for Workbnb clients, including executive lounges in each market it operates in. The lounges would act as an off-site airport lounge — with a co-working space and nap pods — for travelers to visit in case their rental isn't ready. They want to launch the first lounge in Las Vegas this summer.
Workbnb is raising capital through a pre-seed funding round, with a goal of at least $2 million. So far, it has raised about $850,000.
The startup, which aims to go public, is focusing on angel investors, as opposed to tapping venture capital firms because of a poor track record of funding minority-owned businesses. In 2022, only 1.1 percent of the $215.9 billion in U.S. venture capital funds went to Black-founded startups, according to Crunchbase.
"We see ourselves as outliers in the tech community — in the way we dress, in the way we pitch and the way we get investors," Perez said.
It's becoming more popular for startups to take unique funding strategies to avoid venture capital, according to Jamie Schwartz, director of industry and business engagement at UNLV's Office of Economic Development.
"Particularly among minority business founders … there is a sentiment of wanting to see a company through to some original values and also wanting to maintain some stake in it and in the direction," she said. "Sometimes once you start diluting (ownership) with all these other funds that becomes hard to do, and the voice of the founder gets smaller and smaller."
Overcrowded market
Workbnb wants to target the construction and medical sector as both often send workers to other states for months at a time, according to Perez.
He pointed to construction projects such as the MSG Sphere at The Venetian and the Formula One Las Vegas Grand Prix paddock building as examples of projects that could bring workers into the city. And he sees the potential additions of major league sports teams in basketball, soccer and baseball as something it could capitalize on.
"Timing is everything and we feel like this is the perfect time for Workbnb," Perez said.
He also said there is potential for the company to operate in popular markets like Las Vegas that have short-term rental regulations, where the rental period is 30 days or less.
"The market for those rentals is overcrowded, and it can be easier for property owners to list with us since we can sidestep those regulations," Perez said.
Clark County's short-term rental regulations have upset the rental community enough that the Las Vegas Short-Term Association filed a lawsuit in August challenging the regulations. The association appealed its case to the Nevada Supreme Court last month. In 2022, Clark County commissioners estimated there were more than 10,000 unlicensed short-term rentals in the county.
Benedict Reyes has been an Airbnb superhost for the past six years. He rents four homes, but he also has two properties sitting empty because they haven't been approved to be short-term rentals by Clark County.
With those properties idle, Reyes looked for rental alternatives and found Workbnb. He was so impressed with the startup that he invested in it because he felt the business model would appeal to companies and property owners.
"In the years that I've been doing Airbnb, I've had all kinds of people rent houses for all kinds of reasons," he said. "Workers are pretty much the best guests you can have because they don't party."
Schwartz, of UNLV, thinks Las Vegas can be an "ideal market" for Workbnb to show off its niche offering.
"Not only are we a growing community, with more businesses and expanding industries coming here, we have a limited housing supply," she said.
Contact Sean Hemmersmeier at shemmersmeier@reviewjournal.com or on Twitter @seanhemmers34