Sanctuary Furniture looks to capture unique Las Vegas vibe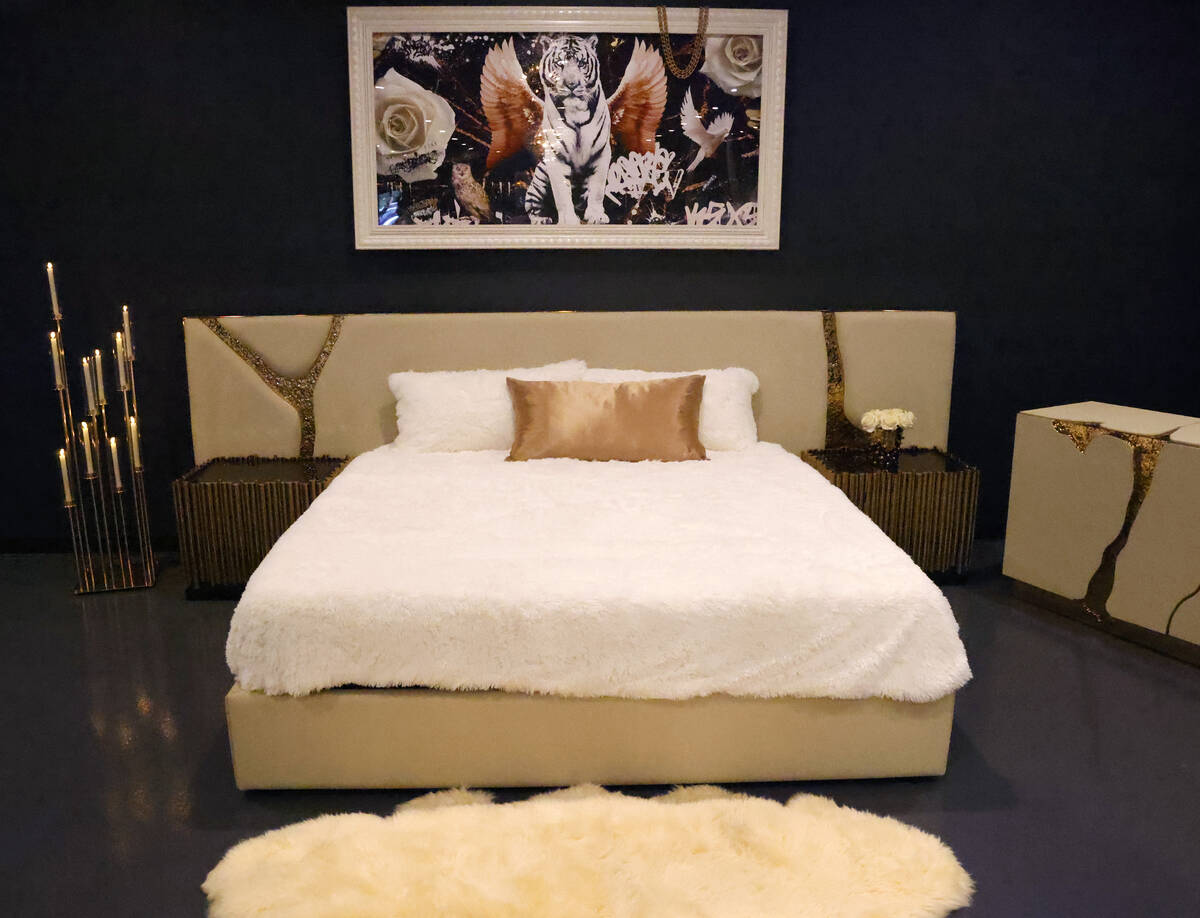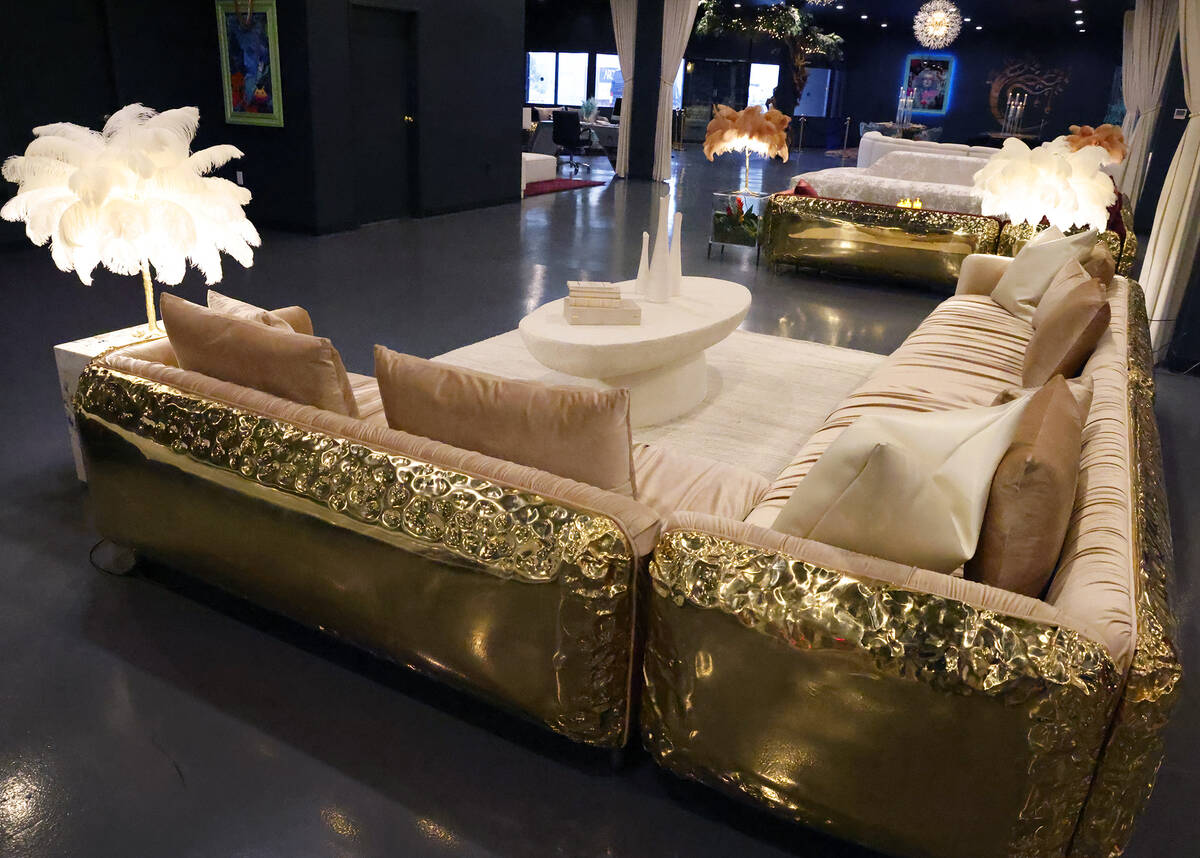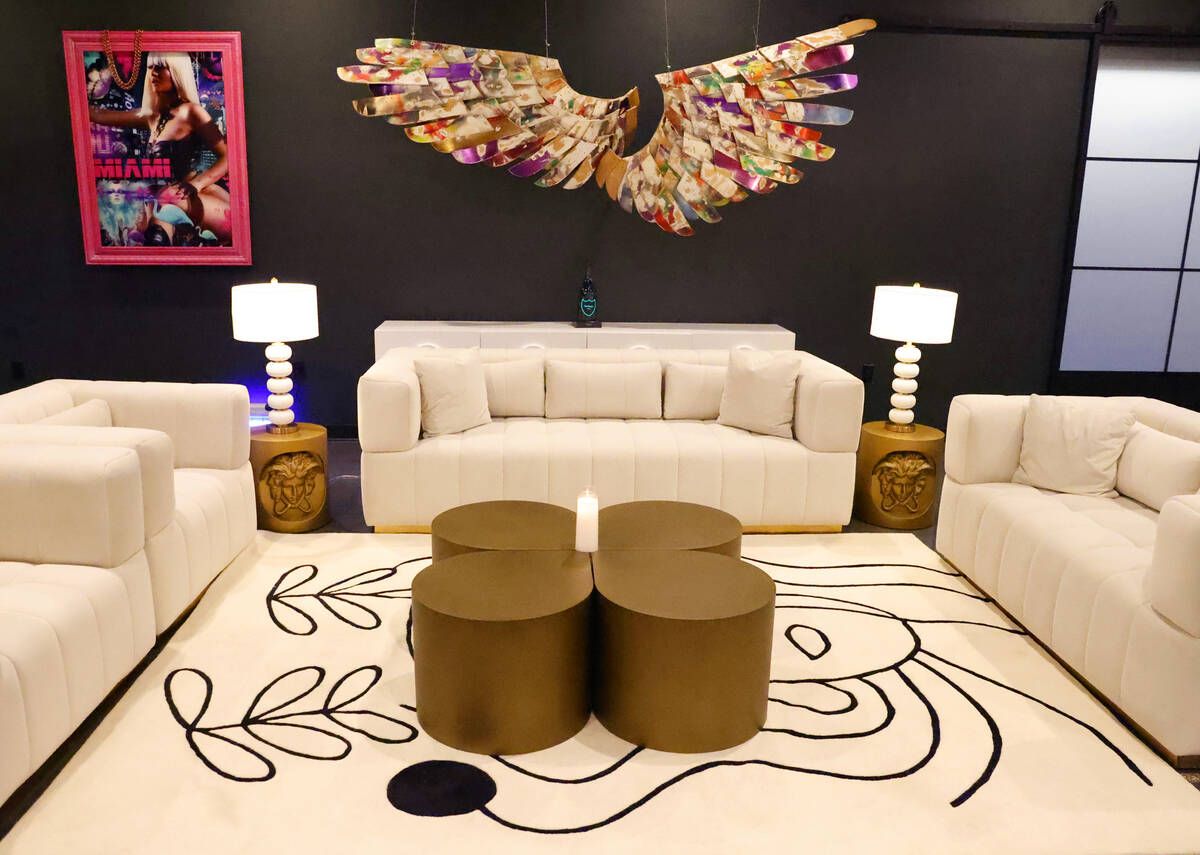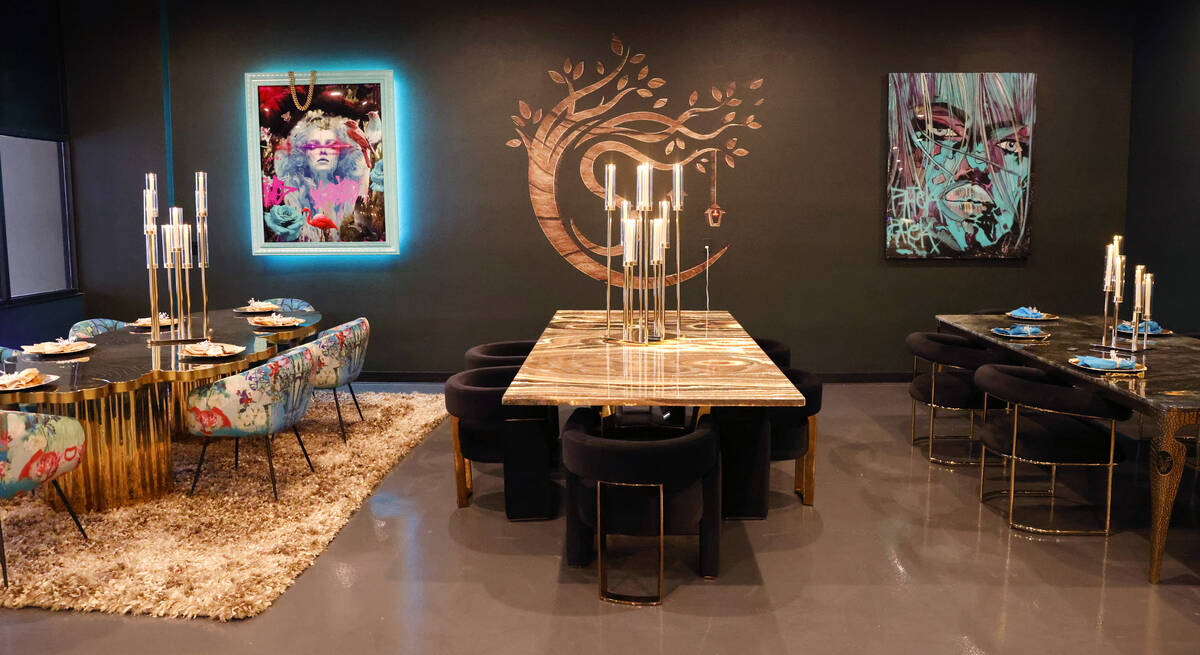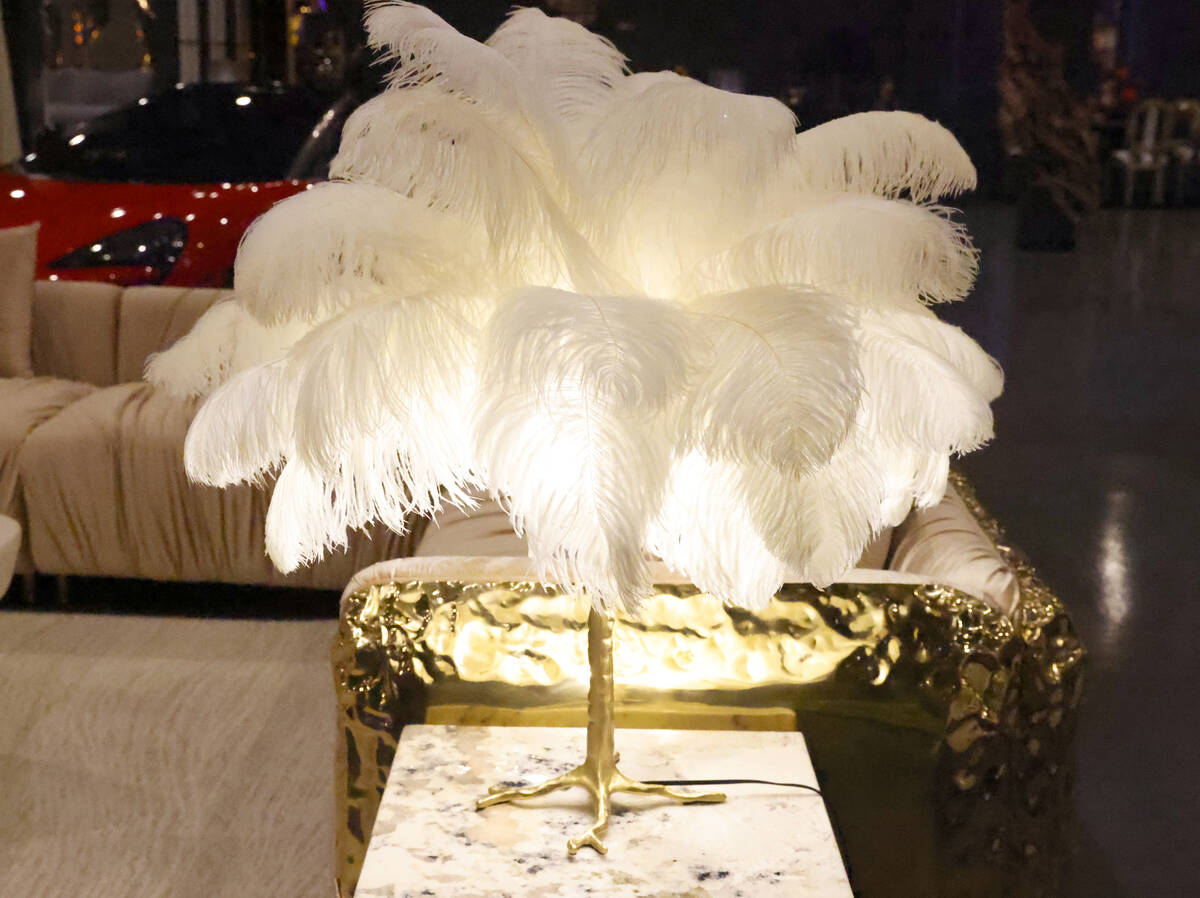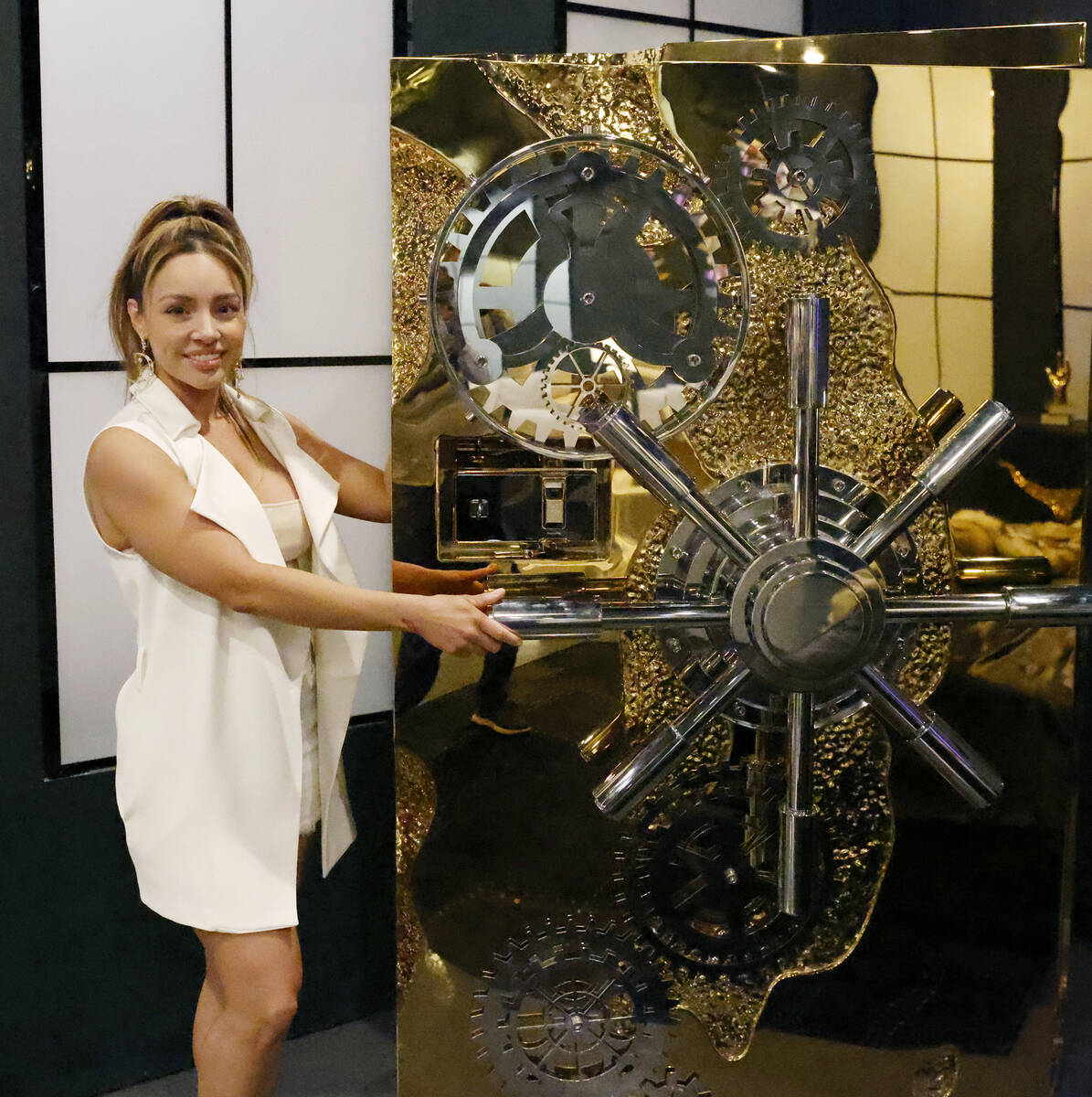 When Las Vegas resident Denisse Crosta went furniture shopping for her most recent home, she was incredibly disappointed.
"I just noticed that everything looked the same, the same patterns, the same colors, the same color schemes even," said the former cocktail waitress turned real estate agent turned business entrepreneur. "It's just feels like all the same really."
Crosta's moment of disappointment soon turned into a flash of inspiration, and earlier this year she opened the fruits of her labor, Sanctuary Furniture, located at #200, 4345 Dean Martin Dr. Crosta, who custom builds unique one-of-a-kind furniture for her clients, said the idea was to get away from generic, bland IKEA stylings and let local Las Vegans express themselves through their home furnishings.
"What they are seeking is something they've seen or an idea they have in their mind," said Crosta, who has made everything from 10-foot giraffe chandeliers to skateboard wall art in the shape of wings. "And it's amazing to see the inspirational picks and then we design it from scratch."
According to industry experts, the furniture industry was heavily disrupted by big box players such as IKEA and Ashley Furniture Home Stores, pushing out many local business owners over the past decade. However Crosta said the unique style that many small businesses were able to offer has been sacrificed for the bottom line and shopping for furniture has become a generic, homogenized experience.
"It's just low cost," Crosta said. "The goal is to profit as much as they can and they want their profit margins to be as high as possible so they make the generic 'box'. And I call it the 'box' because there is no character, there is no individuality, its very cookie cutter."
With big name clients such as comedian Kat Williams and new Las Vegas resident and superstar actor Mark Wahlberg, Crosta has already developed a niche within the market for being able to take conceptualized ideas and turn them into real pieces for homes. She also showcases local artists' work in her showroom and wants to continue to help promote the local arts scene.
According to Fortune Business Insights, the global furniture market is valued at approximately $541 billion and is expected to grow to $780 billion by 2030. The average American spends approximately $534 per piece of new furniture and Crosta is hoping people will be willing to part with a bit more cash for a unique piece that will last much longer.
"Honestly we're priced pretty well," she said. "Most of the furniture is fabricated in Costa Rica and so I'm getting a pretty good deal and so I can give my clients a good deal, so your average couch is going to be anywhere between $4,000 to $10,000."
Crosta also is a co-owner of Royalty Exotic Cars along with her husband. She said the Sanctuary showroom, where multiple items are on display along with a few exotic cars, is designed around the Las Vegas vibe, mindset and decor of the city and its unique inhabitants.
"I feel like Sanctuary represents Las Vegas' culture, its vibrant style, and that's what I'm trying to do because I feel like this is what Las Vegas represents: we're all seeking individuality, and looking for unique pieces to express that."
When it comes to explaining that style, Crosta said Las Vegas is a hybrid of various ideologies meshing together in the entertainment capital of the world that is also home to some 2.8 million people.
"To me it's a blend of the old with a new contemporary style," she added. "Retro meets modern design yet futuristic, it's a morph of all of that."
Contact Patrick Blennerhassett at pblennerhassett@reviewjournal.com or 702-348-3967.