TikTok star shows the world her life as Henderson golf course cart girl
Updated August 30, 2023 - 10:02 am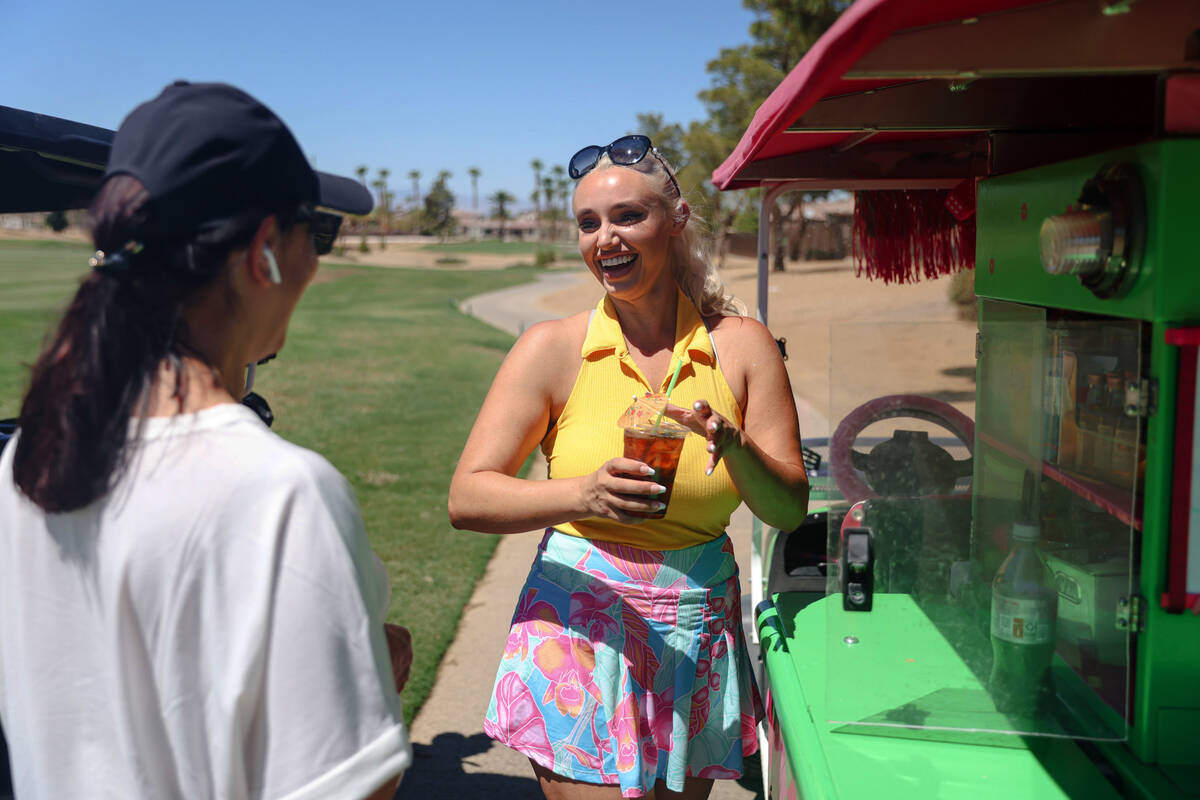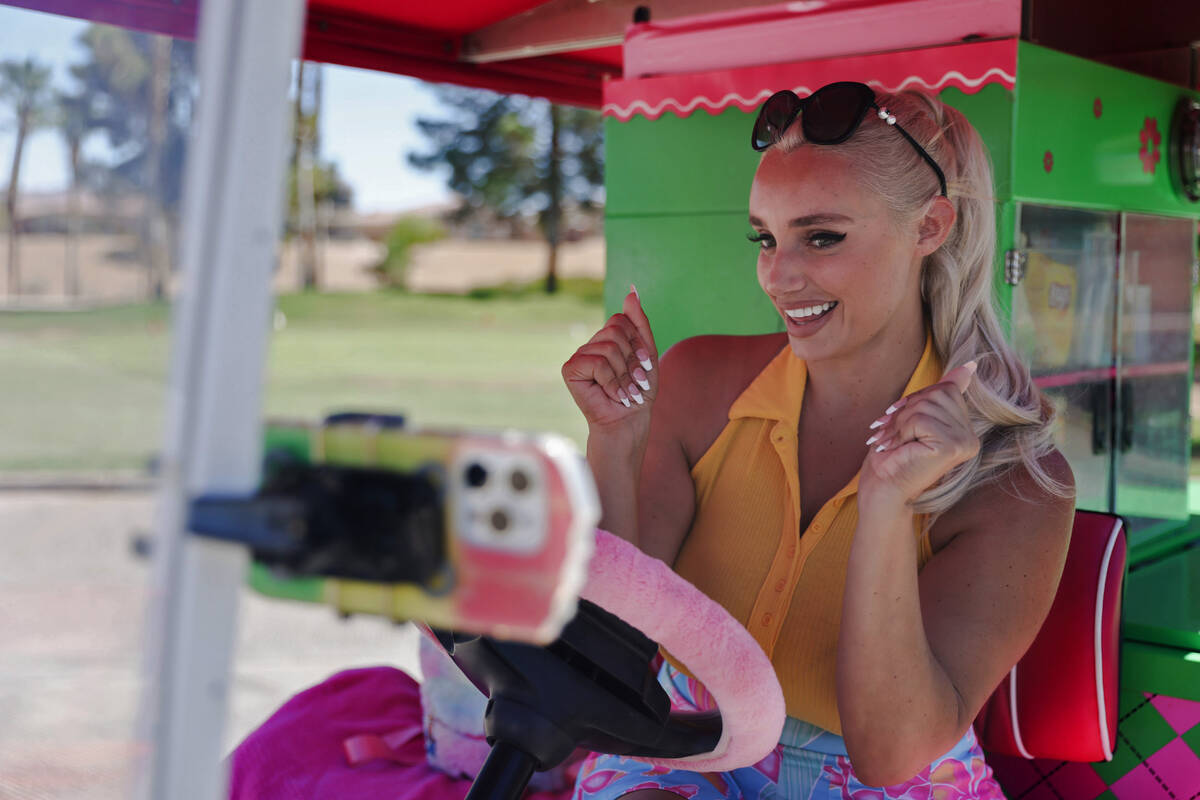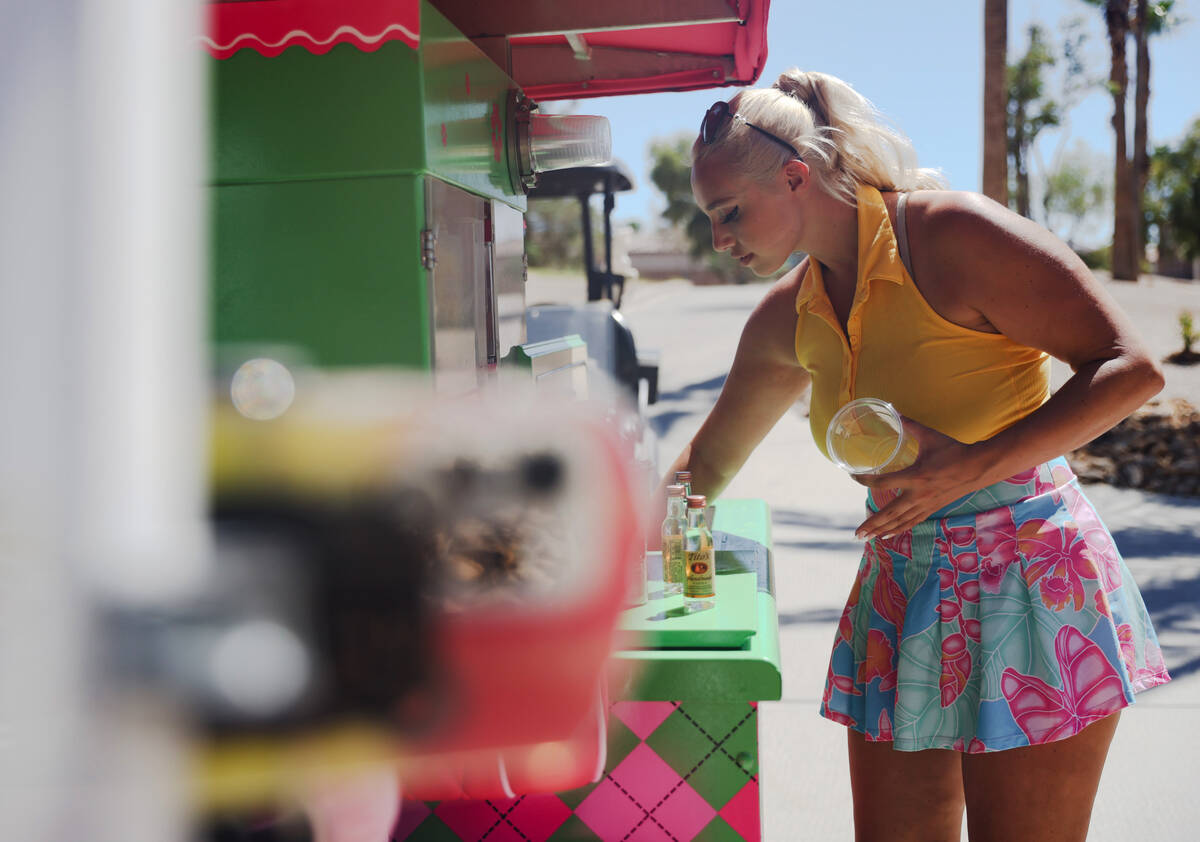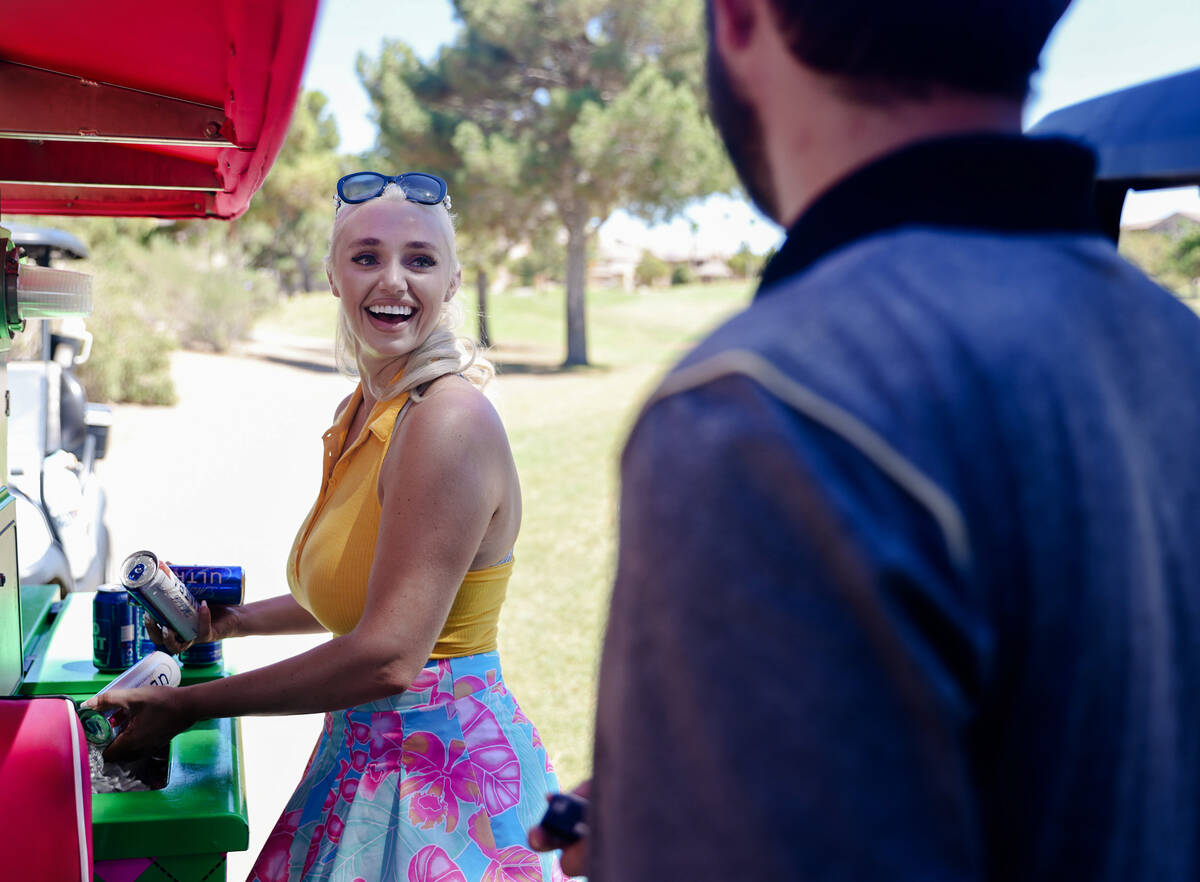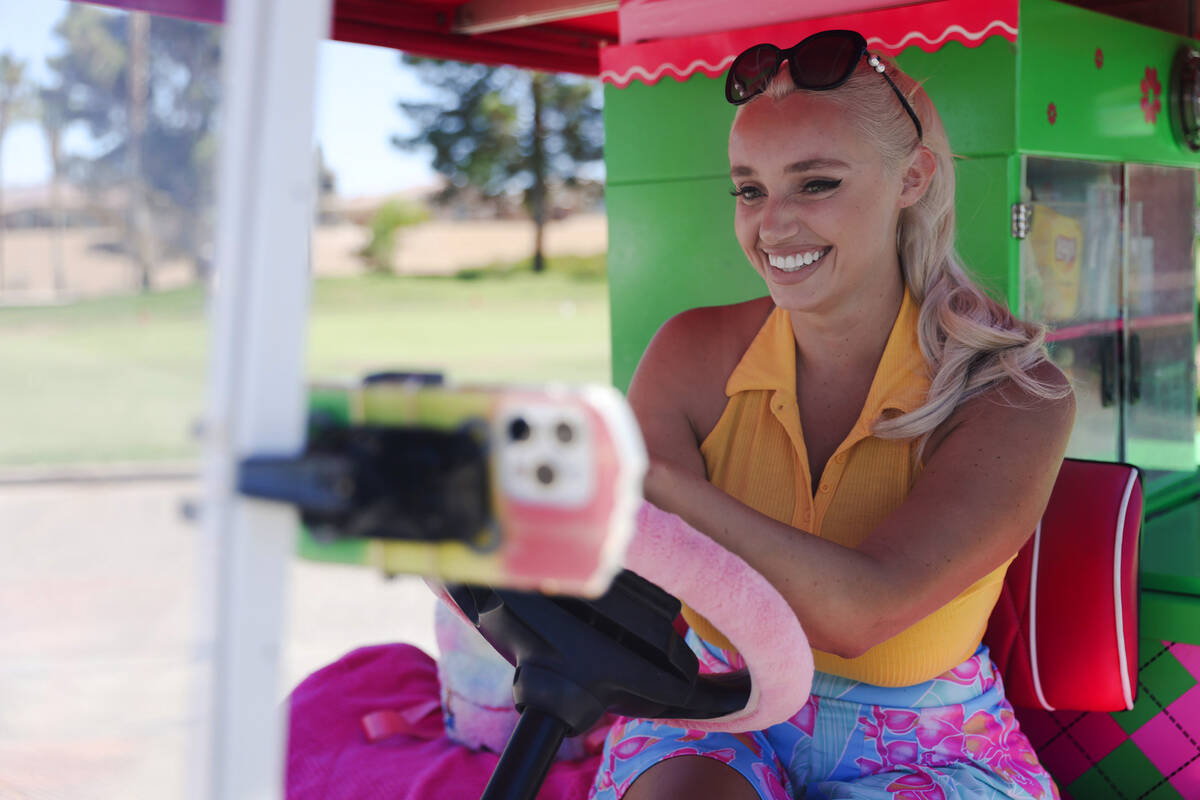 When the Chimera Golf Club owner left a voicemail message asking for Cass Holland, a beverage cart girl at the public course in Henderson, asking to speak to her, she thought she was in trouble for recording TikToks while at work.
Holland, a 28-year-old who had been posting content from the greens on the short-form video app since April 2021, expected to have to choose between her job and her social media account.
But Tom Burke was calling with a different purpose.
"(The staff) told me that our reservation center and people were asking when Cass was going to be on the schedule so they could book their tee time when she was there," Burke said. "I've spent the last 20 years owning my own business and working with a lot of different entrepreneurs to help guide them and inspire them. I was actually the opposite with Cass. I was inspired by her."
A partnership was born not long after. Holland, now with 2.2 million followers on TikTok and about 231,000 on Instagram, uses her social media to tell stories about working on a golf course and show off her daily job responsibilities.
Holland, who previously worked as a booth model for conventions and other gig work, said being a beverage cart girl has given her more of a career than before. She and Burke created a limited liability corporation for her brand, with Burke mentoring Holland through business deals, helping identify ways to grow her business and launching product lines.
One in the works right now, Burke said, is a spray-on body glitter that they've dubbed a "hug repellant" to prevent overly eager golfers.
Holland doesn't rely on content creation as a main revenue stream. She said she doesn't have monetization functions set up on TikTok and avoids doing sponsored content "for quick cash," instead making sure the posts are for products she wants to associate with.
Holland said she's more focused on the service part of the job – getting good tips while working at Chimera or being invited to be the beverage cart driver for charity golf happenings, special tournaments and other unique events like Electric Daisy Carnival and NASCAR. She estimates she can make several hundred extra dollars in tips during peak season. On a recent busy Saturday, she left with almost $2,000.
"You would think this is kind of a dead-end job, or a job until you get a 'real job,'" she said. "But me and other TikTokers have shown that it can turn into more."
Her online audience isn't the typical demographic for golfers. Holland estimates her audience is about 70 percent women, many who don't play the sport. Instead, she suspects they watch her for the interesting interactions she has on camera or the stories she tells with humor and positivity.
"It's not just golfers," Holland said. "It's people that enjoy the sunshine and the feminine vibe that I have going on. There are also a lot of people who like to watch people work, they like to watch the hustle."
That's what initially appealed to Burke about Holland's videos. He liked how she showed her positivity in customer interactions and creativity in her work by decorating her cart and drinks with personal flair.
"She's telling people that are in the service industry, where they're depending on tips mostly for their wage, what they need to do to go above and beyond," Burke said. "It's an important message for people that are entering into food service or hotel (industry) – particularly in Vegas, to be able to show them that you do have to go above and beyond to make money. That's what she's done."
McKenna Ross is a corps member with Report for America, a national service program that places journalists into local newsrooms. Contact her at mross@reviewjournal.com. Follow @mckenna_ross_ on X.