Vegas startup community gets support, but still room for growth
Updated January 8, 2023 - 5:00 pm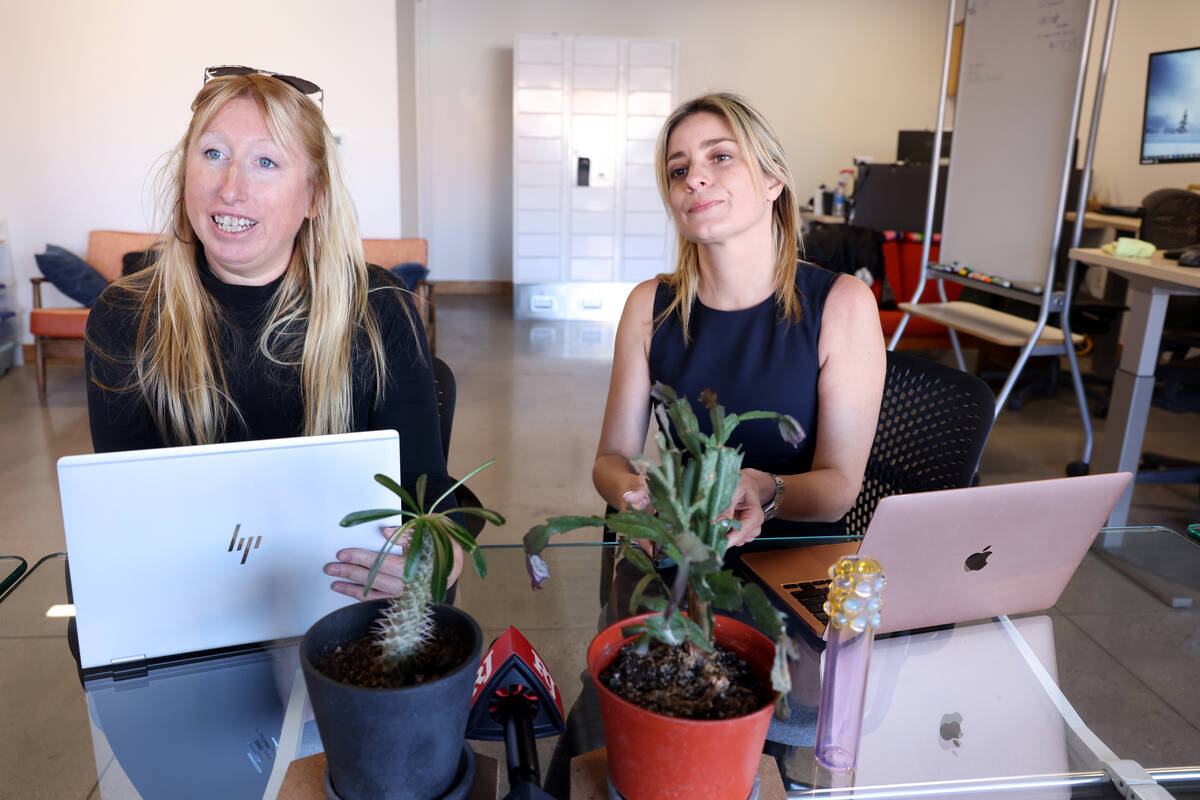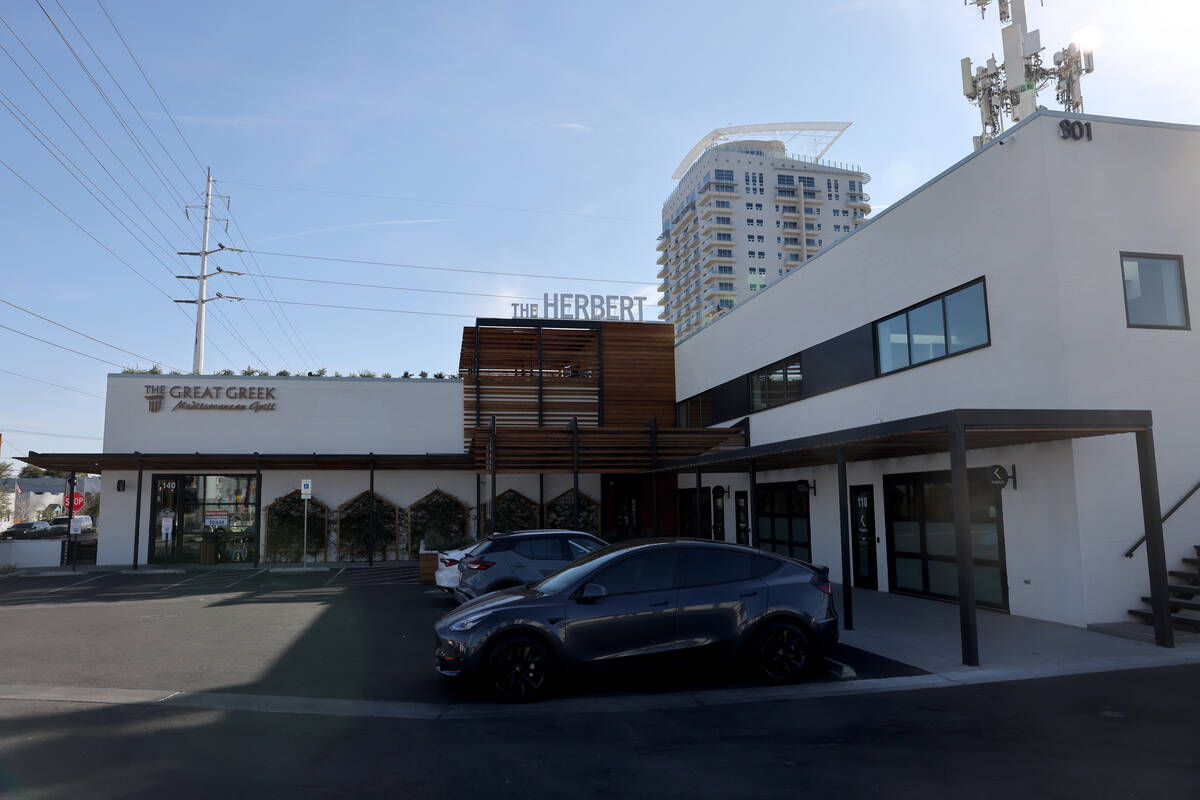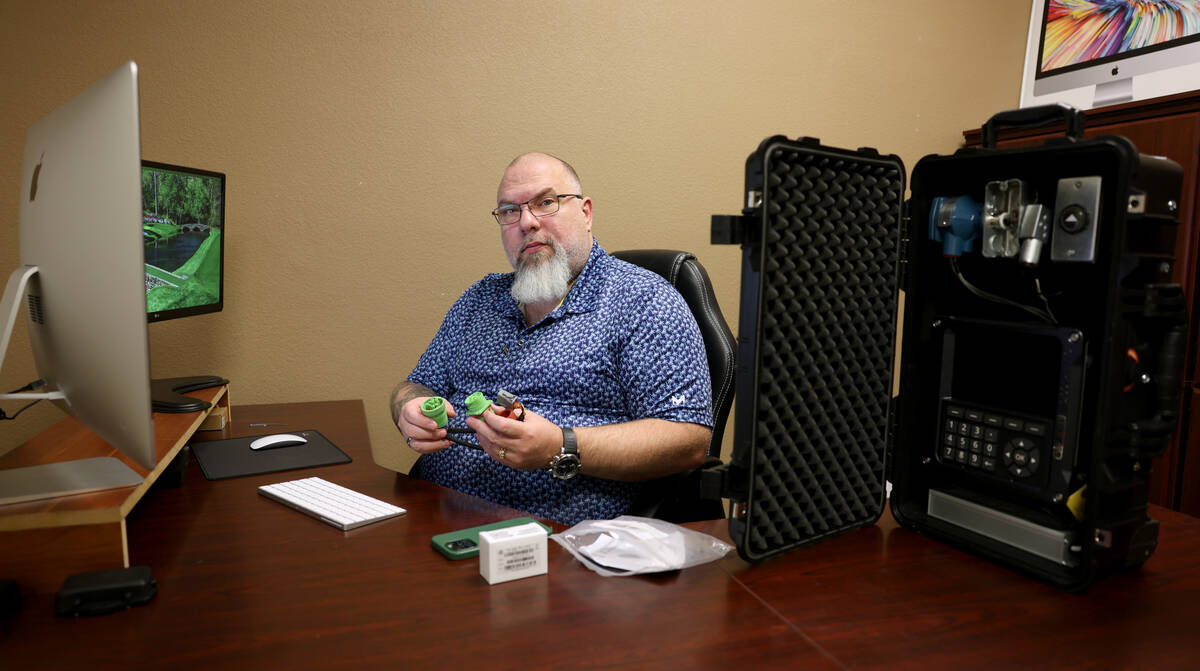 Nevada is known for its gaming and tourism industry, but there has been a sustained effort to bolster the state's startup community, particularly in Las Vegas.
In recent months, multiple business incubators and accelerator programs have launched in Southern Nevada with many focused on supporting and funding early-stage companies in Las Vegas. Most of the programs are being funded by the American Rescue Plan Act or other federal grants.
The extra help comes at a time when the city has seen several new companies launch their services in 2022 such as fintech firm Pomelo, self-driving rental service Halo.Car and Esoes Cosmetics, which makes cosmetics with safety features such as hidden drug testing strips for drinks.
Mayor Carolyn Goodman thinks the growth stems from how people now view Las Vegas and its potential for entrepreneurs.
"Really comes down to getting the word out on how good it is to do business in Las Vegas," she said.
In the 2022 fiscal year, the city gave out 3,850 new business licenses, a 10.6 percent increase from the 3,481 licenses in the 2021 fiscal year. Still, many in the business and tech community see more room for growth.
Jeff Saling, executive director and founder of nonprofit business incubator StartUpNV, thinks the startup community needs to take "advantage" of these funding opportunities to continue the development of Las Vegas' startup ecosystem.
"If we were comparing our startup ecosystems to others (using) our journeys through school … Silicon Valley (would be) all the way through grad school and having a Ph.D. I'd say Vegas is probably about in middle school," Saling said.
StartUpNV is partnering with government agencies to help administer several new programs for startups in Las Vegas.
Jamie Schwartz, director of industry and business engagement at UNLV's Office of Economic Development, grew up in Las Vegas. She said the area is still in the early stages of being a dynamic community for startups, but it has become more serious in recent years.
"We've talked a long time, really since I was a kid, about the need to diversify the economy down here," she said. "But I'm not sure I heard as much about using a strategy of attracting startup activity as a method of diversification until maybe five years ago."
'I feel like we're in summer camp'
One company that recently moved to Las Vegas for its business-friendly environment is SafeArbor. It sells lockers aimed at the cannabis industry so customers to easily pick up their dispensary orders.
SafeArbor co-founders Marta Spegman and Lindsay Ballengee said moving the company from Northern California to Las Vegas in 2020 was ideal because it could operate in a smaller startup environment and get funding while working with regulators.
"It was refreshing to step into a place where we could be taken more seriously from an investment perspective, and not, you know, beaten down by all of the exceptional talent that's in Silicon Valley," Spegman said. "I feel like we're in a summer camp for tech entrepreneurship downtown. There's this tightknit group of under 50 people, but that has a larger network, and I think it keeps getting bigger."
SafeArbor started with $100,000 from family and friends and has raised $270,000 in funding while in Las Vegas, which includes $220,000 from StartUpNV's AngelNV investment program.
"We were really able to move this at lightspeed here, further and faster than we would have been able to otherwise through traditional means of fundraising," Ballengee said.
Other support services for startups include the nonprofit Tech Alley, which launched last year and hosts monthly gatherings for the tech community, and UNLV's 122-acre Harry Reid Research and Development Park, which hosts students and small businesses.
"We have a strong competitive advantage here, in that every major CEO and organization comes to this city, at least every other year," Schwartz said. "We've got Harry Reid International Airport, all these major conventions — these are big opportunities in one pool to capture a lot of audiences."
Location, location, location
Michael Luciani, managing partner at investment group Climate Capital, said the firm invested in Las Vegas-based Halo.Car not just because of its mission but also because of where it was headquartered.
"I do think that Las Vegas is a perfect place for (Halo.Car). You do have people from all across the country who are visiting Las Vegas, who are looking to rent cars, and have basically the ability to go drive around the city as a temporary visitor," Luciani said.
SeeID, a logistic tracking company, moved its operations from Idaho to Las Vegas in 2020 after considering several other markets, according to William Reny, SeeID's co-founder and chief revenue officer.
He said raising capital has been easier than expected, and in the past year, SeeID was able to raise $2.1 million when it was aiming to raise $1 million.
"The corporate taxes here are much more conducive for business, and to have a hub airport, that is a huge selling point," Reny said. "I have to give this to Las Vegas; it's the easiest thing in the world to convince a customer to come to see us because they're not just here to see us."
But to keep building up the Las Vegas startup community, it needs to overcome challenges that can't be addressed "overnight," according to Saling.
He said the challenges include a more robust system of higher education and bringing in more Las Vegas-based funding groups like venture capital firms.
He said such firms often develop when local founders "exit" their startup, or when they take the company public or sell it. And getting successfully-exited founders to invest back into the startup community creates a "virtuous cycle" of investing, Saling said.
"We need more founders to get to that successful exit so that we can get the rest of that virtuous cycle going," he said. "It's still going to take 15 to 25 years to consistently apply that effort to end up with that virtuous cycle. It just takes time to grow these companies and have an exit."
Contact Sean Hemmersmeier at shemmersmeier@reviewjournal.com. Follow @seanhemmers34 on Twitter.