Wynn's next big thing: King Kong attraction at Paradise Park on Strip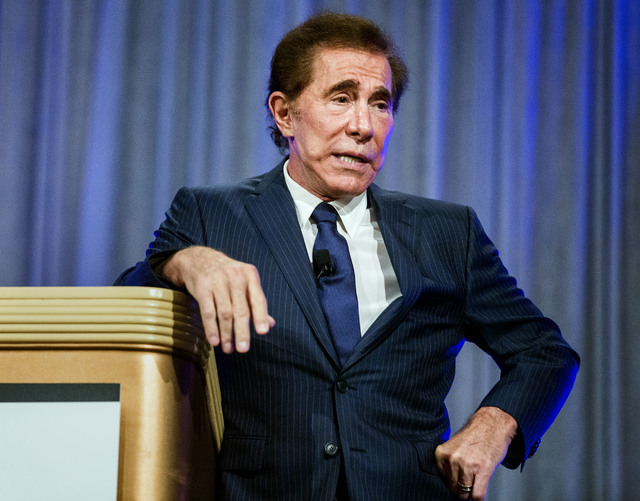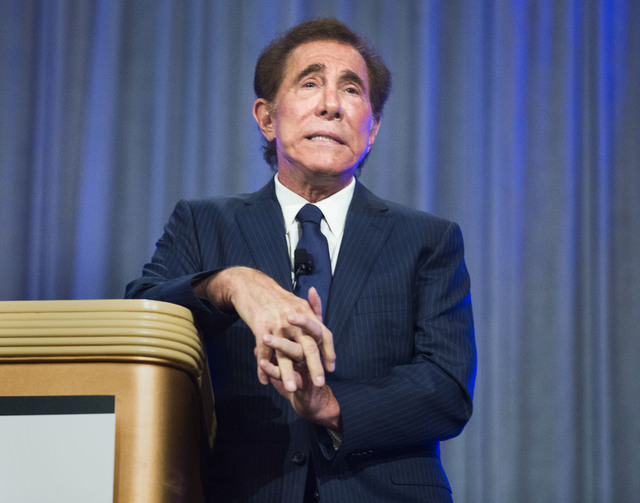 The next couple of months are going to be huge for Wynn Resorts Chairman Steve Wynn.
Later this month, he'll be opening his $4.2 billion, 1,706-room Wynn Palace on Macau's Cotai Strip.
Then next month, he's expected to brief his company's board of directors on his Las Vegas plans, which include a $1.5 billion project called Wynn Paradise Park, the conversion of a portion of the Wynn Golf Club into a 38-acre lagoon and beach.
It's hard to imagine coordinating efforts on two massive projects separated by the Pacific Ocean. But then, we're talking about Steve Wynn, the man who changed the face of Las Vegas with The Mirage, who brought a pirate battle and a sinking ship to the Strip at Treasure Island, who showed us how water can dance at the Bellagio and who put quality above all else at Wynn Las Vegas and Encore.
It's always fascinating to hear Wynn talk, as he did as the keynoter in his return to The Mirage in June for UNLV's Gambling and Risk-Taking Conference. At the risk of gushing, it's always interesting to be in the presence of a great imaginator telling stories that most of us can only dream about.
A recent published account on some additional details about Wynn Paradise Park inspired me to request an interview with him. Hopefully, I'd not only learn more about that incredible report in Forbes as well as get a little preview of the Macau project, which is scheduled to open Aug. 22.
No such luck.
Wynn's schedulers told me he was too busy getting ready for Macau and that he didn't want to talk about Paradise Park until he spoke with his board of directors — even though Forbes reported a few details I hadn't yet heard.
If Wynn's vision of the Macau project is anything like what he's described in his earnings conference calls over the past year, the Palace project is going to be extraordinary. It sounds like he's taken the very best of everything he has succeeded with in Las Vegas.
Wynn Palace will have a floral theme — think Bellagio Conservatory and some of the colorful displays at Wynn Las Vegas.
The front will have a 7-acre performance lake — slightly smaller than Bellagio's. He employed a similar concept at Wynn Macau where the dancing water display not only has color lights on the water columns but bursts of flames similar to Mirage's volcano.
Wynn has said at the Palace there would be an aerial gondola transport system with "SkyCabs" moving people from the street to the interior of the resort.
The resort will have a casino with 500 table games, a 29-story tower of rooms, 10 restaurants, a nightclub, high-end retail, convention amenities, a tea lounge and a 689,000-square-foot spa area with 16 treatment rooms and four spa suites.
Much closer to home and with an increasingly interesting backstory is Wynn Paradise Park, revealed in June as a 1,000-room expansion centered around a 38-acre lagoon that would host water skiing, paddle boarding and parasailing by day and fireworks at night. Under Wynn's proposal, the addition would open by 2020 if work begins later this year as planned.
The new twist on Paradise Park involves a new island in the lagoon, a zip line and King Kong.
King Kong? We haven't heard that tale since the late Bob Stupak announced in 1995 that he was going to build a King Kong ride at the Stratosphere Tower that hadn't yet opened. He envisioned a 70-foot ape scaling the side of the tower with 30 passengers in the belly of the beast.
Stupak announced the proposal in a press conference he called without notifying any other corporate executives. Obviously, it was never built and remains a quirky Las Vegas footnote.
Steve Wynn's King Kong announcement came in the form of an appearance before a large group of retail jewelers and watch brand executives at the Couture Time exhibition that met at Encore in June. Roberta Naas writes A Timely Perspective, a blog on luxury timepieces, and reported Wynn's comments at the appearance as a lifestyle report for Forbes.com.
According to Naas' post, Wynn said there would be two islands in the proposed lagoon.
"These islands in the turquoise lagoon will be like Hawaii, with tall peaks and white sand beaches," Wynn said in the report. "There are no beaches in Vegas and this will be irresistible. Then you have to think, if people come to the island for the beaches, you need a restaurant, so we will build a restaurant on top, and people can zip line to the island, or take a gondola car to the peak for dinner. There will be water shows every day and fireworks every night."
Then came the King Kong capper.
"And on the second peak, we will have an eight-story-tall Kong who will make an appearance every day before the water shows. He will be articulated to turn 360 degrees and will have a 50-foot arm spread, and in his left hand he will hold a girl. He will have animated eyes and a big sound. Millions of people come to Vegas each year and we know they will come to see this. The question is, how much will they pay?"
You can see why I wanted to talk with Wynn. It seems a little odd, but that's what I thought about British ships sinking in a pirate battle on the Strip every 90 minutes.
Maybe a nightly King Kong appearance is just what the Strip needs.
Wynn's audience was intrigued. During a question-and-answer session, there was a key question they wanted answered: Could they provide the jewels for the girl in Kong's clutches?
I'm not sure that's the first question I would have asked, but I'm eager for him to tell us Las Vegans all about it.
Contact Richard N. Velotta at rvelotta@reviewjournal.com or 702-477-3893. Follow @RickVelotta on Twitter.
RELATED
Wynn Resorts planning $1.5B expansion for Las Vegas Strip property
Steve Wynn says nongaming amenities top the casino