Ex-Zappos chief Tony Hsieh on homebuying spree in Utah
Updated August 28, 2020 - 8:02 pm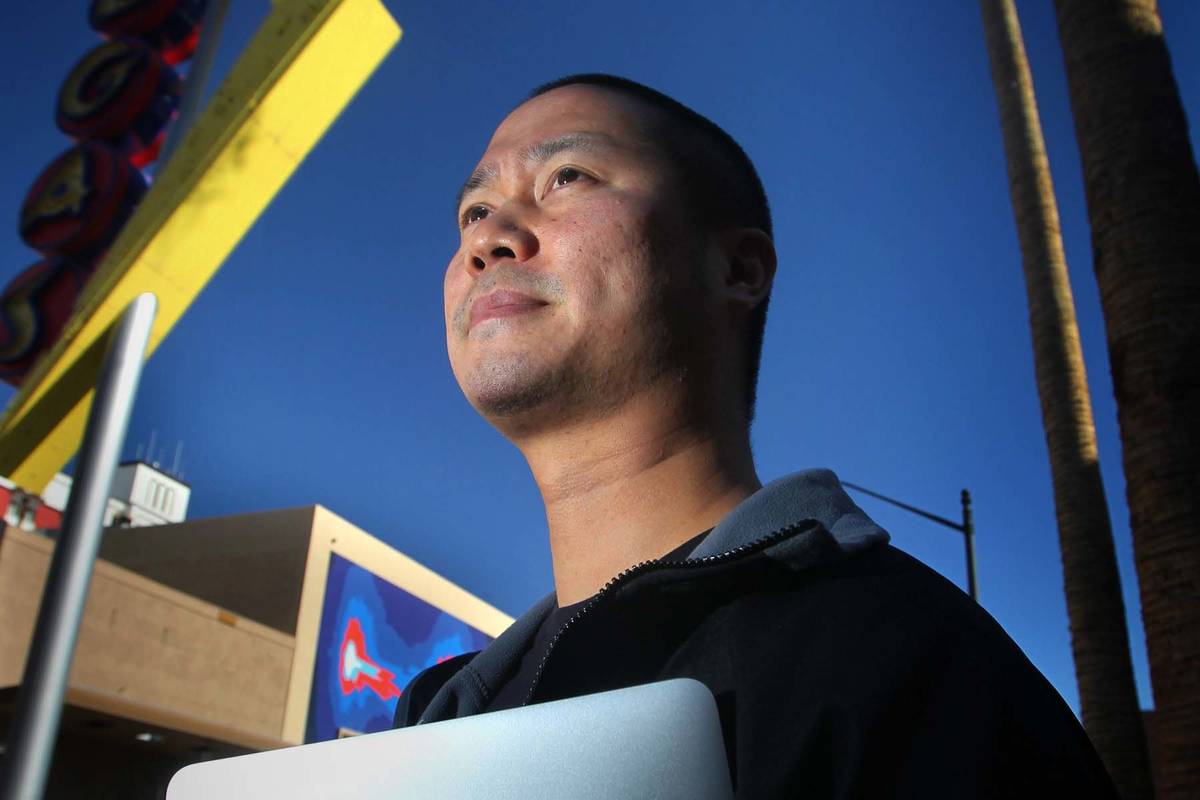 After gobbling up real estate in downtown Las Vegas, ex-Zappos chief Tony Hsieh has embarked on a homebuying binge in a wealthy Utah ski town, records indicate.
Hsieh has purchased at least eight homes with a combined market value of more than $18 million in Park City this year, according to Summit County, Utah, property records, real estate listing sites and Nevada business-entity records.
They include a 17,350-square-foot mansion with a sports court, private lake and horseback riding corral, and other homes that span at least 2,900 square feet.
Hsieh, who retired as CEO of Las Vegas-based Zappos after leading the company for two decades, was replaced Aug. 24 without a formal announcement from the online shoe seller. His exit also comes after he spent a fortune on real estate and other ventures downtown that made him a dominant property owner in the area.
It's unclear what he plans to do in Utah. But according to multiple people who know him — including a few who heard he owns real estate in Park City — Hsieh has been going through a digital detox of sorts and setting up shop in the ski-resort outpost after a lengthy stretch in Southern Nevada.
Neon Public Relations founder Megan Fazio, spokeswoman for Hsieh's side venture DTP Companies, said he is "disconnecting" from tech for a bit.
"He's just doing his retirement thing," she said.
According to a report Thursday by food blog Eater Vegas, local chef Dan Krohmer is going to work for Hsieh in Park City and stated the tech guru wants to bring more arts, culture, and food there.
Krohmer declined to comment to the Review-Journal.
"I'm sorry, but I'm not at liberty to talk about Tony's plans in park city (sic) until he announces," Krohmer said in a text message.
Multiple attempts to reach Hsieh for comment were unsuccessful.
Zappos spokeswoman Laura Davis said Wednesday she has "no further information to share at this time" about Hsieh's plans.
His real estate holdings in Park City were purchased through a Hsieh-managed Nevada entity called Pickled Investments, records show.
'Live where you ski!'
Park City, some 30 miles east of Salt Lake City, had about 8,500 residents as of last year. It features ski resorts, is a site of the annual Sundance Film Festival, and boasts a history of celebrity homeowners such as basketball legend Michael Jordan.
It's a pricey housing market. The median sales price of single-family homes in Park City in the year ending March 31 was $1.95 million, the Park City Board of Realtors reported.
In Southern Nevada, the median sales price of previously owned single-family homes was $330,000 in July, an all-time high, according to trade association Las Vegas Realtors.
Records indicate that Hsieh bought his first home in Park City through the Pickled Investments entity in March. It spans 4,395 square feet and, according to Summit County records, has a market value of more than $2 million.
"Live where you ski!" said a listing for the home.
If Hsieh is living in one of the newly purchased homes, or ends up moving to one, it would mark a sharp contrast to where he has been living in Las Vegas: in an Airstream trailer downtown.
Big bets on Las Vegas
In 1998, when Hsieh reportedly was just 24, he sold online marketing firm LinkExchange to Microsoft Corp. for $265 million in stock. Nick Swinmurn launched Zappos in 1999 — it was originally ShoeSite.com — and Hsieh soon invested in the startup.
He and Swinmurn ran the company together for a period, and in 2004, Zappos moved from San Francisco to Henderson to better build its customer-service operations.
In 2009, Hsieh, by then top boss, sold Zappos to e-commerce giant Amazon in a deal valued at about $1.2 billion. He moved Zappos to the 11-story former Las Vegas City Hall in 2013.
Along the way, he also launched a side company, Downtown Project, in 2012 to put $350 million into real estate, restaurants, tech startups and other ventures in the Fremont Street area. He pumped money into a neglected area of the city, albeit with mixed results, and assembled a portfolio of some 90 properties by 2017.
Fazio, spokeswoman for DTP Companies, as Downtown Project is now known, said Hsieh has always been the "visionary" for the enterprise.
But he has employed others to run the business for years, so his departure from Zappos will have "no significant impact" on DTP's operations, she indicated.
Contact Eli Segall at esegall@reviewjournal.com or 702-383-0342. Follow @eli_segall on Twitter.