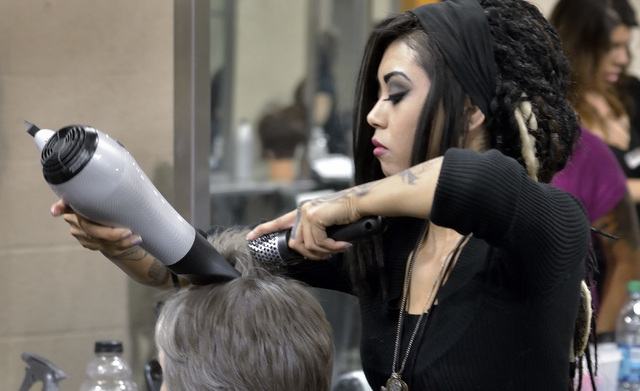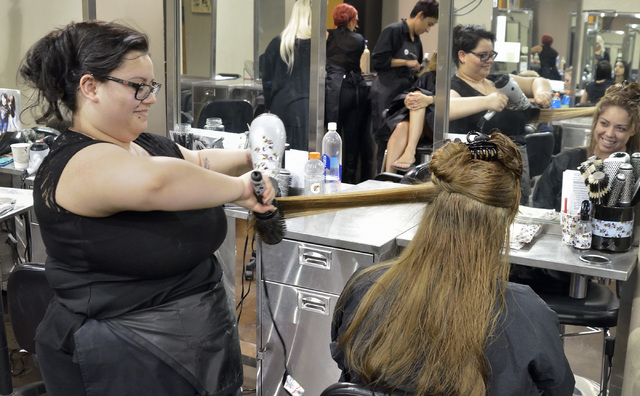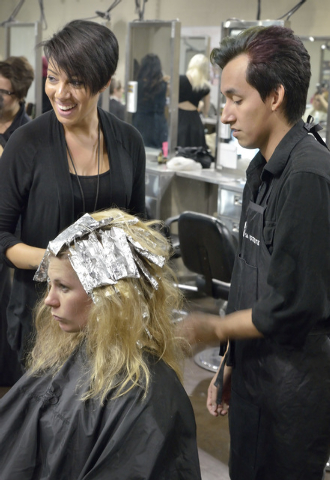 Since its inception in 2006, more than 700 students have graduated from the Las Vegas-based Aveda Institute before going on to become cosmetologists and estheticians around the globe.
"The beauty industry here in Las Vegas is so diverse, colorful and vibrant," said the institute's director, Iyara Ferrante. "I love this school because we're giving students an opportunity to find their home and place."
Ferrante, an esthetician herself, moved to Las Vegas in 2007 from Colorado Springs, Colo., and started as an educator at Aveda.
"I wanted a change and the spa industry is huge here," she said. "I interviewed at Aveda and fell in love with it."
As director for the past two years, Ferrante has been responsible for day-to-day operations and has worked closely with students and educators.
W\hat does it take to run this school?
You need passion for education and you have to be on your toes, flexible and ready for change. I've definitely learned to embrace change. There are also a lot of different perspectives and you have to be able to understand someone and where they're coming from so you can come to a mutual agreement to resolve any challenges that come up.
What is a typical day like at Aveda Institute?
It's different every day because we're always dealing with different situations and people. We're creating something every day through beauty, wellness and art. You have to expect the unexpected every day. Each day is eventful and full of passion, inspiration and good energy.
How does the school attract students?
Our biggest success is word of mouth from previous students because they have such life-altering experiences here. Social media has also been huge for us.
What kind of impact do you believe Aveda Institute has on the beauty industry in Las Vegas?
There's a different type of professionalism that you can expect from an Aveda graduate. They're better people and stylists because of our mission, core values and social responsibility. It's also important that our school gives back to the community too because it's our responsibility. Giving back is better than receiving; it's the ultimate thing you can do.
According to IBIS World, competition in the beauty industry is steadily increasing as consumers are demanding higher-value spa treatments and new beauty products. What's your reaction to this?
When Aveda started in 1978, the company was focused on wellness, which is a trend now, but it's always been our mission and something we really believe in and share with everyone. We're right where we should be and I think we'll continue to go up from here.
How do you see the future for Aveda Institute?
I want students to have the best experience here and appreciate everything they learned and implement that in their life so they're able to be successful in their career. I hope we continue to give them the tools to be successful.
What kind of legacy do you want to leave?
I've had the honor of working with the best team and I've met some of the most amazing people that I will forever be grateful for. Everyone wants to know they've made some type of different in someone's life and impacted someone to do the right things and make right choices. I want to make a difference in someone's life and know that I did that for my students and staff.