EXECUTIVE SNAPSHOT: Julie Gilday-Shaffer, founder, JGS Group event planners
September 15, 2014 - 2:00 am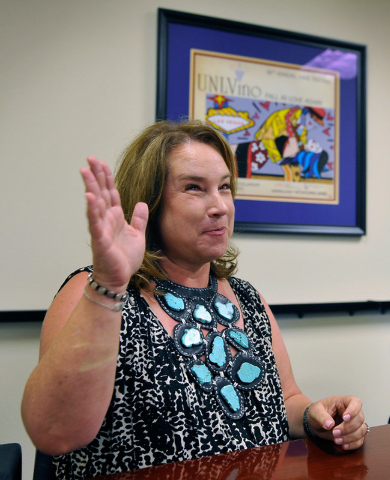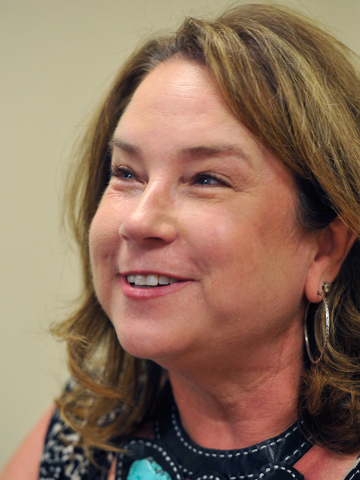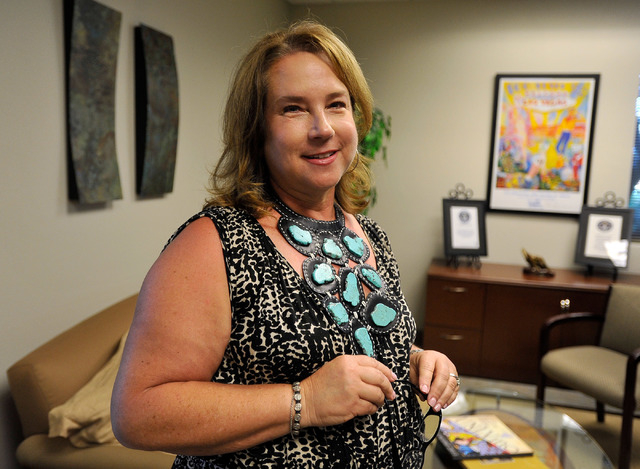 After nearly two decades of searching, Julie Gilday-Shaffer found her niche in the business world.
Gilday-Shaffer, a Las Vegas native, spent much of her early career in medical equipment and trade-show sales, but it wasn't fulfilling, she said.
Today, the 56-year-old Gilday-Shaffer owns and operates the JGS group, an events production company with a client list that includes The Las Vegas Convention and Visitors Authority, UNLVino, Sports Illustrated and Caesars Entertainment.
Gilday-Shaffer's group has put on many notable large-scale events in Las Vegas including the arrival of Shania Twain, who led a pack of more than three dozen horses on horseback down the Strip. The firm also handled the opening of the World Market Center's building C, an event that drew 60,000 attendees. Most recently, the group welcomed Britney Spears by coordinating 1,300 actors to complete a synchronized card trick in the desert.
Gilday-Shaffer has been married to Vince Shaffer, who is also JGS' business development director, for 33 years. The couple has two sons: Alec, a recent graduate of Santa Clara University, and Blake, who is in his final year at SCU.
Why did you choose the medical equipment sales field?
When I was younger, they used to call me Dr. Gilday because I used to bandage people up and try to fix them. I thought I wanted to be pre-med. And, when I started to explore that avenue I realized that I preferred business more than being the physician.
How did you get into the events production business?
I was selling medical equipment and being very successful. And I didn't feel a lot of passion for it. So, I hired a career consultant, and they said, "Pay attention to what interests you and out of that will come work."
What was it like to enter a new field?
It was scary and exciting. I want to continue to learn until I die. I was excited to learn something new. And, surprisingly for me, it was a place where I felt like all the things that I did actually came together. I was able to work in a technical environment. I also got to work with creative people. I grew up in theater and singing and dancing. That was a way to blend both of those environments together. And I got to work with all those types of people. It was wonderful.
What's your favorite show at the theater?
I love "Kinky Boots." I got to see that in New York last year.
What was it like to open a firm during a recession?
Terrifying. Sometimes opportunities happen when it seems like a really terrible time. For me, it was a great opportunity and a terrible time. But I also lived through the aftermath of 9/11. So I knew what it was like to scale back, to manage things very tightly, and to be really creative with how you go about operating your business.
Where do you see your firm heading?
It's a lot of fun to work internationally too, so that's one of my goals is to continue to grow and to take on more international projects. Las Vegas Global Alliance is one of my clients. And it's been really exciting to see what they're doing with the promotion of international business.
What about nonprofit work?
I do a lot of nonprofit work just because that's where my heart is, so I don't get a lot of clients that way. It's more our responsibility to do work for them, for the community, for the planet.