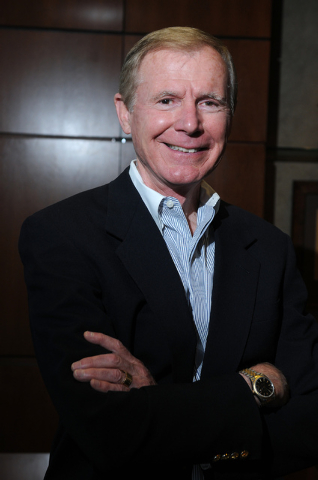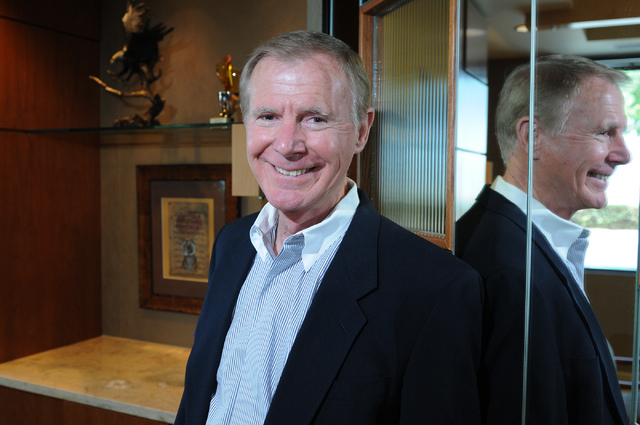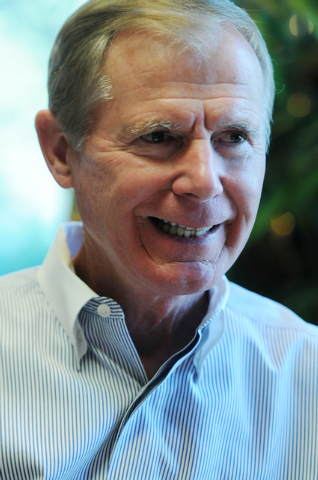 Larry Canarelli, a successful homebuilder for more than 40 years, recently received a Lifetime Achievement Award from the Southern Nevada Home Builders Association, was named one of the "10 Legends of National Housing" by the National Association of Homebuilders, and has had a Las Vegas middle school named for him and his wife.
He moved to Las Vegas from Southern California in 1976 to work in sales and marketing for a homebuilder, and founded American West Homes in 1984. The company has grown into one of the largest locally owned U.S. homebuilders, developing more than 100 new-home communities containing 17,000 homes. As a child who grew up living in tents and shacks, he resolved early in life to build homes for others. "My life has revolved around homebuilding. I wanted to do it when I was young, and as I've gotten older, I've never lost my enthusiasm for continuing to do what I love."
What's the biggest change you've seen since moving to Southern Nevada in the 1980s?
The visual change is the biggest transformation. The Strip and downtown were just a collection of nondescript gambling establishments, and tracts of homes were built simply to provide shelter. Thirty years later, the hotels are beautiful, inspiring and exciting resorts, and residential development has paralleled that. Las Vegas has become a leader in architecture and design, and when builders want ideas for housing they come to Las Vegas.
What's the greatest job challenge you face?
Understanding the ever-changing needs and lifestyles of the diverse homebuyer groups here. Buyers range from retirement-age couples, to typical families with three children, to a large group of single-person households, and they all have different needs and wants. Financing is a real problem for many other homebuilders, but that's one challenge we don't have, because we own more land than any other builder in Nevada. We own enough land to build 4,000 homes over the next six or seven years.
When the housing market collapsed, what did you do to keep the company afloat?
American West went from building more than 1,000 homes a year to building fewer than 200, but I committed to my employees that I would do everything possible to keep them employed. Doing this required me to pay expenses from my personal funds for many years as we kept American West intact. This was a very expensive commitment, but I think it was the most correct action I have ever taken. As the company rebounded, our entire experienced team has been available to capitalize on new opportunities, which gives us a tremendous advantage over the competition.
What do you like to do in your spare time?
I enjoy going to UNLV events, and we have a suite at the Thomas &Mack Center. I also like watching my 11 grandchildren at their various activities, and going on daily runs through the hills of Green Valley, especially when they end up at Starbucks.